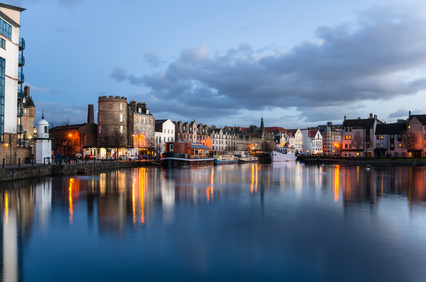 1st Move International Removals Ltd. have partnered with Clockwork Removals of Scotland and can now offer 7 packing stations strategically placed throughout Scotland.
Bringing together our unique "Shrinkfast" packing system and weekly overseas removals services we now link our Scottish depots to all major UK ports via an overnight service to connect with our regular weekly sailings to all our main overseas destinations.
We offer specialist overseas and International house removals from Scotland to over 6500 worldwide destinations using our our unique "Shrinkfast" packing system. Safe and Secure and measured exactly to ensure clear and accurate billing for your move overseas.
Your personal effects are shipped from Scotland on the world's most reliable shipping lines offering the fastest transit times available. Packed, palletised, shrink-wrapped and loaded to the shipping lines weatherproof steel containers for the ultimate safe journey. Once loaded you can also track your container immediately, 24/7, using our Container Tracking System.