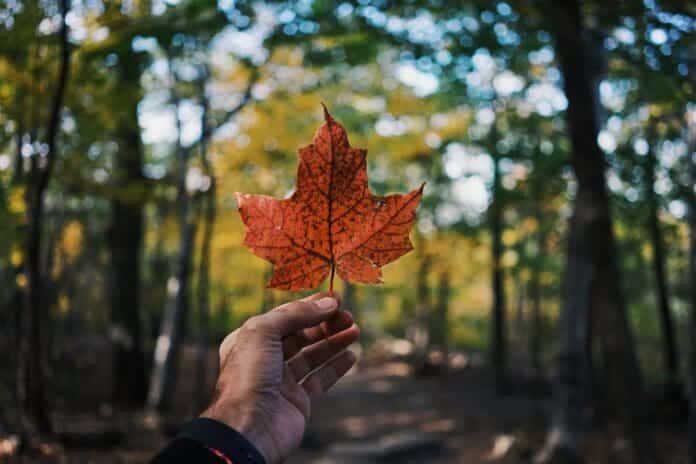 Looking for a better quality of life? Moving to Canada from the UK is a great place to start – it is consistently voted among the best places to live in the world.
Here you'll find beautiful nature in abundance, with spectacular landscapes to take your breath away. Basic healthcare is provided for free. Crime is generally low. The education system is highly rated globally. And the Canadian people are famous for their warmth and friendliness, as well as for being unfailingly polite!
However, some of these amazing advantages can come with drawbacks like a higher cost of living. So there is a lot to consider before making your move. Remember, before you start dreaming about your new Canadian life, check out the visa and immigration process to make sure you qualify and to get all your paperwork in order and learn about the Canadian Express Entry system and how you can secure your ticket to Canada as a skilled worker.
Once you have your sights set on Canada, it's time to think seriously about where you want to live. Canada is made up of different provinces and territories, and each one offers a different lifestyle, depending on your preferences.
Whether you're looking for a thriving, cosmopolitan scene, the beauty of the outdoors, or smaller, welcoming communities, you can find it all in the Great White North. From wine regions to mountain hideaways, and glorious coastline to some of the world's leading cities, this province-by-province guide will give you the insights you need to make the right decision and show you the best places to live in Canada.
Guide to Alberta
Located in western Canada, Alberta contains everything from grasslands and plains to the snowy fringes of the Rocky Mountains.
The country's fourth-largest province is also its fourth most populated, home to the cities of Calgary and the state capital Edmonton. Over half of all Alberta's citizens live in these two cities. This province is also home to several locations that would top any must-see list, including Banff National Park and Jasper National Park.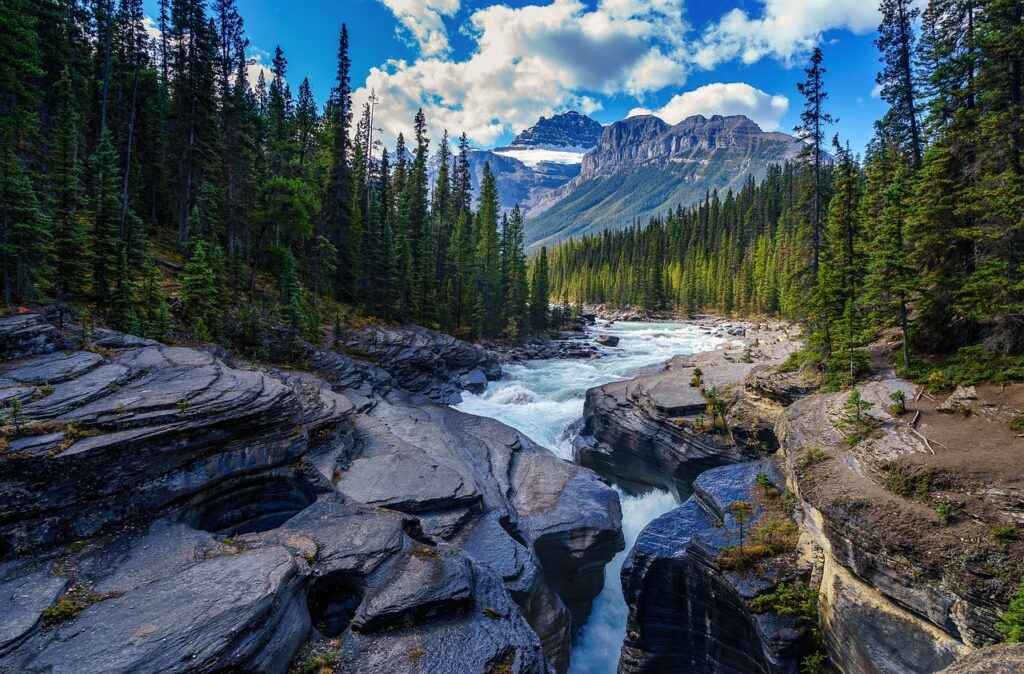 Cost of living
A serious advantage of living in Alberta is that the minimum wage stands at CAD$15 (£8.90) per hour, higher than any other province in Canada. In fact, the average wage for all employees is higher than the national average, standing at CAD$31.39 (£18.60) per hour. This great wage is augmented by a favourable tax rate too, at 10 per cent for those earning CAD$131,200 (£77,757) or less and 15 per cent if you earn more than CAD$314,928 (£186,610).
On top of this, the cost of living is cheaper too. Rent is, on average, 15 per cent cheaper in Calgary than in Toronto. This frees up more money to spend on groceries, eating out, transportation and other costs.
What else to consider
The downsides? Alberta does have a higher average crime rate than the national average. It's landlocked, meaning anyone yearning for the coastal lifestyle will have to look elsewhere. The cities can be more quiet and peaceful than, for example, Toronto and Vancouver, meaning nightlife opportunities are more limited. And finally, the winters can be harsh and freezing – although as you will see, this isn't the only Canadian province with a cold winter!
Overall the cheaper cost of living, well-paid jobs, outdoor lifestyle and spectacular scenery make Alberta a great place for families to settle.
Guide to British Columbia
If Alberta lacked the coastal lifestyle you want, then British Columbia, just next door, more than compensates with 27,000 kilometres of coastline.
Canada's westernmost province sits between the rugged Rocky Mountains and the azure expanse of the Pacific Ocean, leading to an incredible diversity of wildlife and environments. The climate tends to be warmer in most parts of the province, especially towards the south. Here you will find British Columbia's crown jewel, Vancouver, which frequently ranks as one of the world's most liveable cities.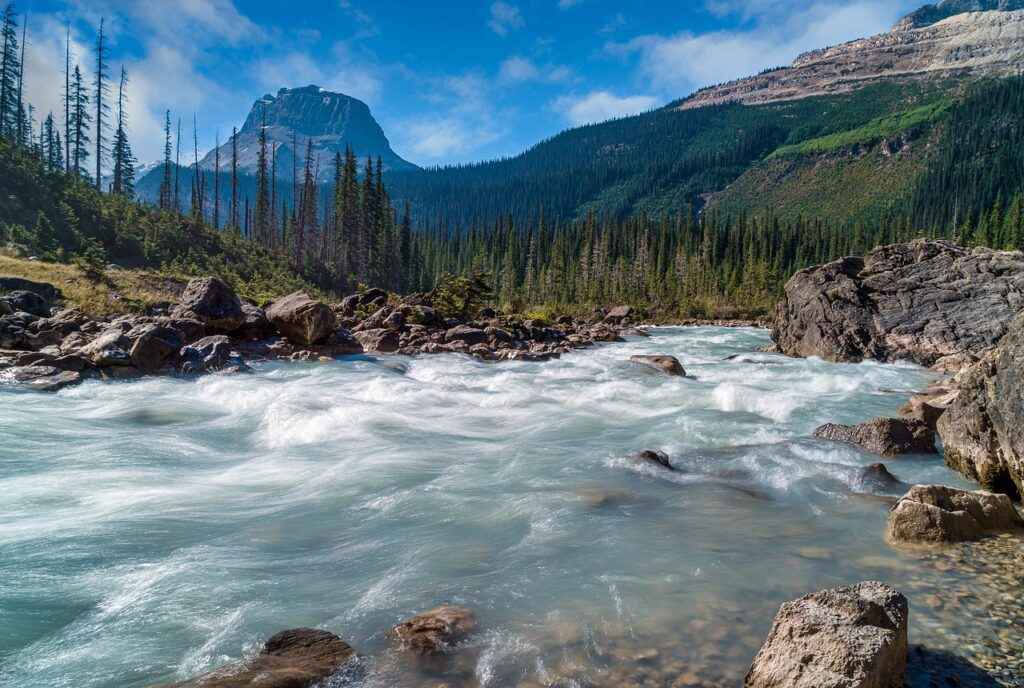 Vibrant Vancouver
Vancouver is surrounded by natural beauty, with near-endless possibilities for an active and outdoor lifestyle. You can find forests, beaches, mountains, lakes and more. Even in the city itself, there is no shortage of green spaces, in particular Stanley Park.
There is a great foodie scene in Vancouver, thanks to the diversity of its population – it is a cultural melting pot. This walkable city also has a high-performing education system and great public transport, and is generally a fantastic place to live. For British expats in particular, English is the main spoken language, unlike the French-influenced regions in the east, meaning you'll have an easier time integrating into local life.
Cost of living
Unfortunately, the desirability of Vancouver makes it expensive. Renting a one-bedroom apartment can set you back CAD$2,500 (£1481) per month, with deep research required to find cheaper options. Travel options are also more limited than on the east coast, with fewer long-distance trains and buses to reach other parts of the country. It's also the furthest point west, which means popping home to the UK for visits is a longer and more expensive journey.
In British Columbia, you have a diverse region with a wide range of amazing landscapes. Those less sure of their ability to handle Canada's winters should consider this region, as well as those seeking the cosmopolitan cool of Vancouver, but be aware of the higher cost of living.
Guide to Manitoba
This is one of the three 'Prairie Provinces' of Canada, along with Alberta and Saskatchewan, so named because they comprise the vast Canadian Prairies. Manitoba is a largely forested region with a wintry north, near the centre of the country.
Around 60 per cent of the province's population lives in the capital, Winnipeg, which can be found in the south.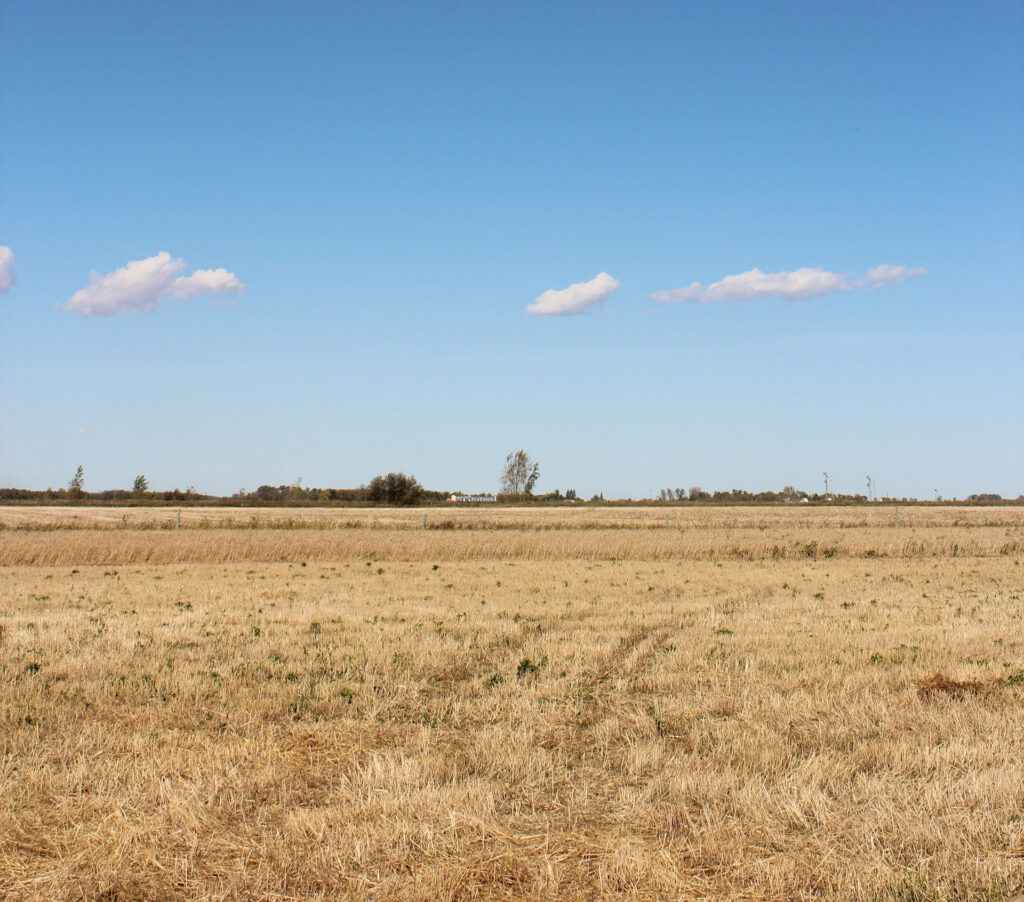 Cost of living
The relatively low cost of living makes Manitoba an appealing destination for expats, with the cost of rent, purchasing a house, utility bills and insurance all considered more affordable. In Winnipeg, you can find a one-bedroom apartment for an average monthly rent of CAD$1,198 (£710), certainly more affordable than many other Canadian cities.
An outdoor lifestyle
With its lakes, plains and amazing mountains, you have easy access to the spectacular sights of nature in Manitoba; there are 92 provincial parks that offer great camping spots and a variety of hiking trails.
Lovers of winter sports will have a fantastic time here, with opportunities to ski, snowboard and go ice-skating. As with many provinces of Canada, it is a welcoming, multicultural place where more than 200 languages are spoken. People are drawn to the peace, the beauty of nature and the low cost of living.
If you're searching for the urban hustle and bustle, you may be left disappointed by Manitoba. You won't find the array of gastronomic options and cultural activities of, say, Vancouver, but it's a province made for nature-lovers and those who want to enjoy the great outdoors.
Guide to New Brunswick
A relatively small province, New Brunswick is on Canada's east coast and home to a large part of Acadia, a region with 300,000 French speakers.
English and French are indeed the official languages of New Brunswick. The province's capital is Fredericton, although the largest city is Moncton, which is actually Canada's fastest-growing city. And the city of Saint John is one of Canada's largest ports by tonnage. Beyond these three cities, job opportunities may be limited, but New Brunswick offers plenty of other advantages.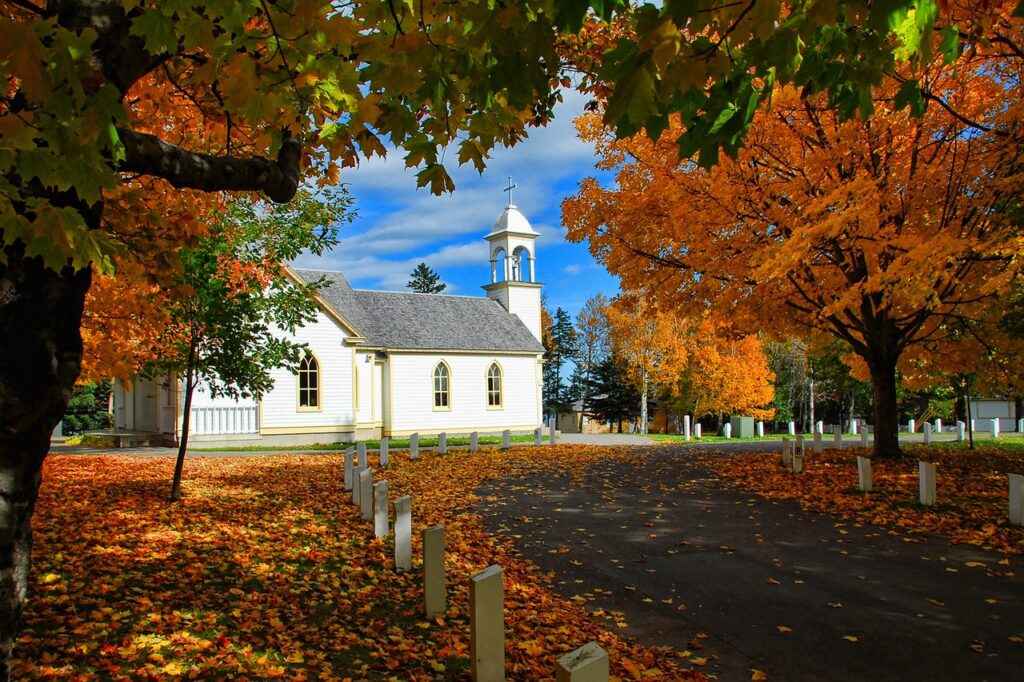 Cost of living
Like Manitoba, the cost of living is relatively lower when compared to other provinces. In Fredericton, the average one-bedroom apartment will set you back CAD$1250 (£740). And, like Manitoba, the natural scenery is equally stunning. You can find spectacular cliffs and lush green forests with access to the famous Appalachian Mountains.
In Canada, you can often find yourself a great distance from the coastline, but New Brunswick offers a range of lovely beaches. You can explore the dramatic coast in the Bundy National Park, which features more than 25 waterfalls and impressive tides. New Brunswick is happy to showcase its local history, art and culture through various festivals and museums, such as the Harvest Jazz & Blues Festival in downtown Fredericton.
What else to consider
On the downside, choosing a life in New Brunswick means the harsh winters that east coast residents must often endure. The bilingual province may make it harder to settle, especially for children at school. The province, speaking in general terms, underachieves compared to other Canadian provinces in standardised education tests.
Its also worth remembering that in French-speaking regions, your work options may be limited if you don't know the language.
However, what you can build in New Brunswick is a comfortable life, where your salary may go further and you can enjoy many of the region's hidden gems and natural wonders.
Guide to Newfoundland and Labrador
The province of Newfoundland and Labrador is Canada's most eastern region. Labrador is connected to the mainland, but Newfoundland is based on a large island and comprises 92 per cent of the province's population.
The capital and largest city is St. John's, which, having had a continuous settlement since the 1500s, is one of the oldest cities in the entirety of North America.
The beautiful Long Range Mountains on Newfoundland are the northernmost section of the Appalachian Mountains that begin thousands of miles south. It's likely that if you're looking to live in this region, Newfoundland holds the greater appeal – it has a continental climate, and you're never far from the ocean. Northern Labrador has smaller, more remote communities and a subarctic climate.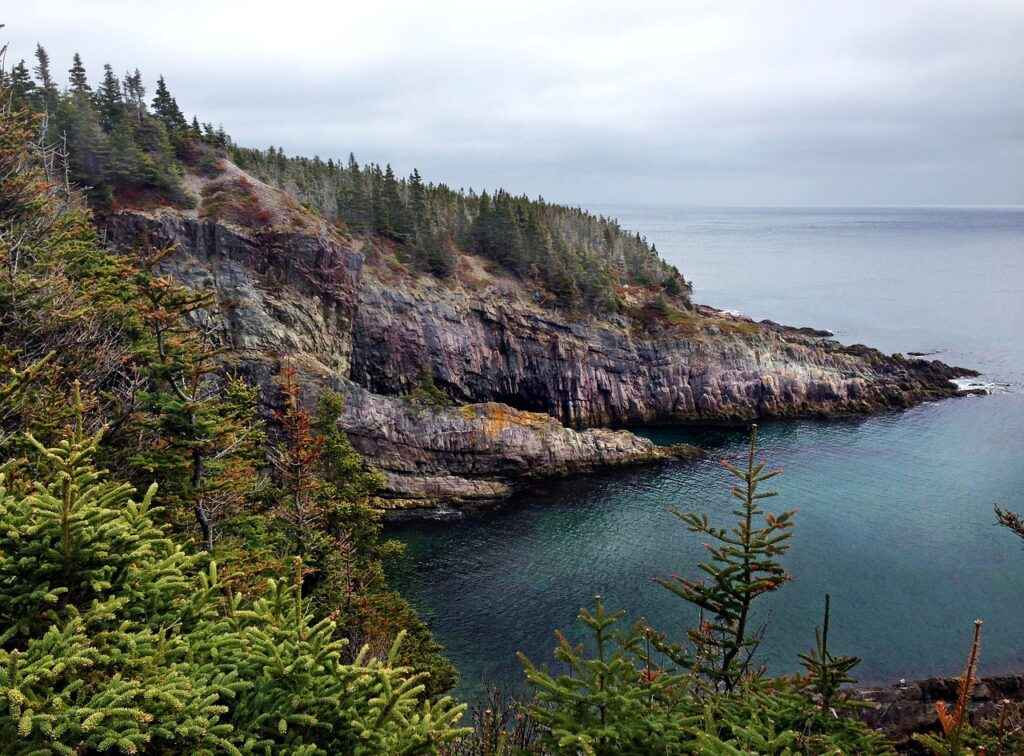 Cost of living
The lower cost of living is an enticing feature of Newfoundland and Labrador, where it can cost less than CAD$1,000 (£593) per month to rent a family home. Even buying a home can set you back a relatively cheap price of CAD$155,000 (£91,860), at least outside the major cities.
What else to consider
There is a small but centralised and effective higher education system with only one university, the Memorial University of Newfoundland. The crime rate is decreasing annually by an amazing 12 per cent.
However, healthcare may be a concern, as Newfoundland and Labrador ranks last for affordable and effective healthcare out of all of Canada's provinces. Local transport is reasonable, but it can be difficult to travel beyond to other regions thanks to the harsh weather and remoteness of some communities.
Guide to the Northwest Territories
One of Canada's three territories, which, unlike the provinces, have no regional government to provide greater autonomy. This means that the three territories come under the control of the national government entirely.
The Northwest Territories are vast, comprising more than 1.3 million square kilometres but with a population of just more than 40,000 people. Around half of those are based in the capital, and indeed only city, of Yellowknife. The region's remoteness makes it ideal for those looking to escape the hustle and bustle and leave in rural tranquillity.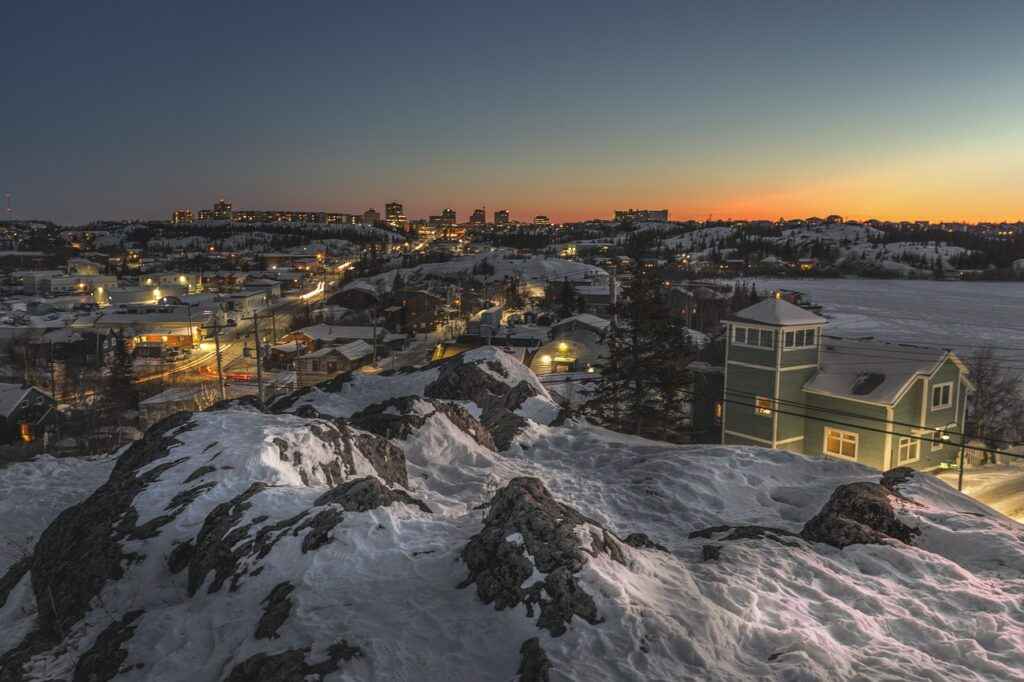 Cost of living
As with many of Canada's more isolated regions, rent and the general cost of living is cheap. A one-bedroom apartment in Yellowknife will cost an average of CAD$1,220 (£723) per month. However, don't picture Yellowknife to be a cosmopolitan, Vancouver-style urban dream – the winters will be harsh, and it has a relatively low population with low population density.
What else to consider
There are amazing natural wonders in the Northwest Territories, not least the opportunity to see the aurora borealis, the Northern Lights. You can enjoy wintry activities that you could only dream of doing in the UK, such as dogsledding, snowmobiling, snowshoeing, cross-country skiing and ice fishing.
As Yellowknife is the central hub for so much of the territory, you can find jobs in various sectors here, like tourism, transportation, mining, education, health, local government and commerce.
The airport offers essentially the only easy way of travelling in and out of the Northwest Territories at your convenience. Outside the city, you will almost certainly need a car to travel around.
Guide to Nova Scotia
One of the most densely populated provinces, eastern Nova Scotia ('New Scotland' in Latin!) offers beautiful countryside and stunning shores. It's said that you're never more than 30 minutes away from the sea in Nova Scotia. For those who love the ocean and the coast, this may be your ideal place to live in Canada.
There is relatively little traffic in Nova Scotia – while it is Canada's second-smallest province there is an extensive road network and plenty of space for its inhabitants.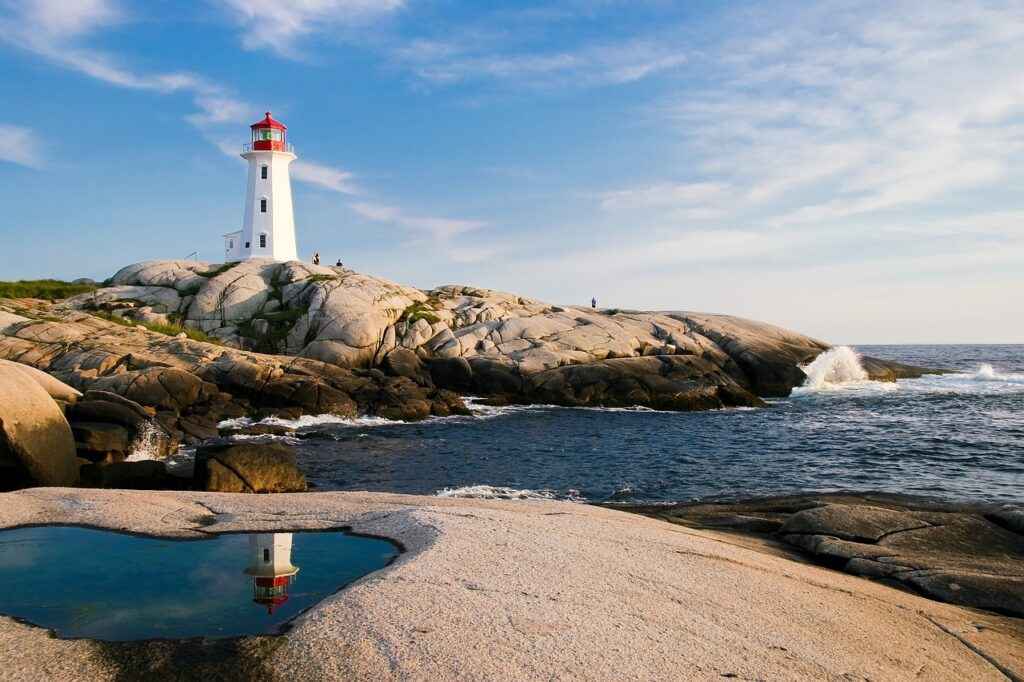 Cost of living
The capital, Halifax, has cheaper housing than many other provincial capitals. On average, you can expect to pay up to 70 per cent more for property in Toronto than in Halifax. The average cost of a home in Nova Scotia was CAD$368,476 (£218,399) in 2021, compared to the national average of CAD$720,854 (£427,255).
The province's proximity to the sea means a variety of fun activities to enjoy, including windsurfing, sailing, fishing and paddleboarding. You can get out and about almost everywhere.
What else to consider
If the region has a downside, the job market can be tough outside seasonal work. Roles can require very specific skills, in construction or fishing for example. Until recently, Nova Scotia also had the lowest minimum wage in the country at only CAD$11 (£6.50) per hour.
Guide to Nunavut
The largest and northernmost territory of Canada is a cluster of islands at the top of the country, taking up a large portion of the Arctic Archipelago. This region is about as remote and wintry as Canada can get, but there are still plenty of amenities on offer for new arrivals to enjoy.
Fishing and hunting provide abundant recreational opportunities, although rigorously enforced by specific hunting seasons and protective quotas. Nunavut is, interestingly, the territory with the fastest-growing economy in the country, driven by mining, oil and gas, hunting, fishing, transportation, tourism and research. Nunavut is also home to Canada's largest population of Indigenous people, with the Inuit comprising 84 per cent of the population.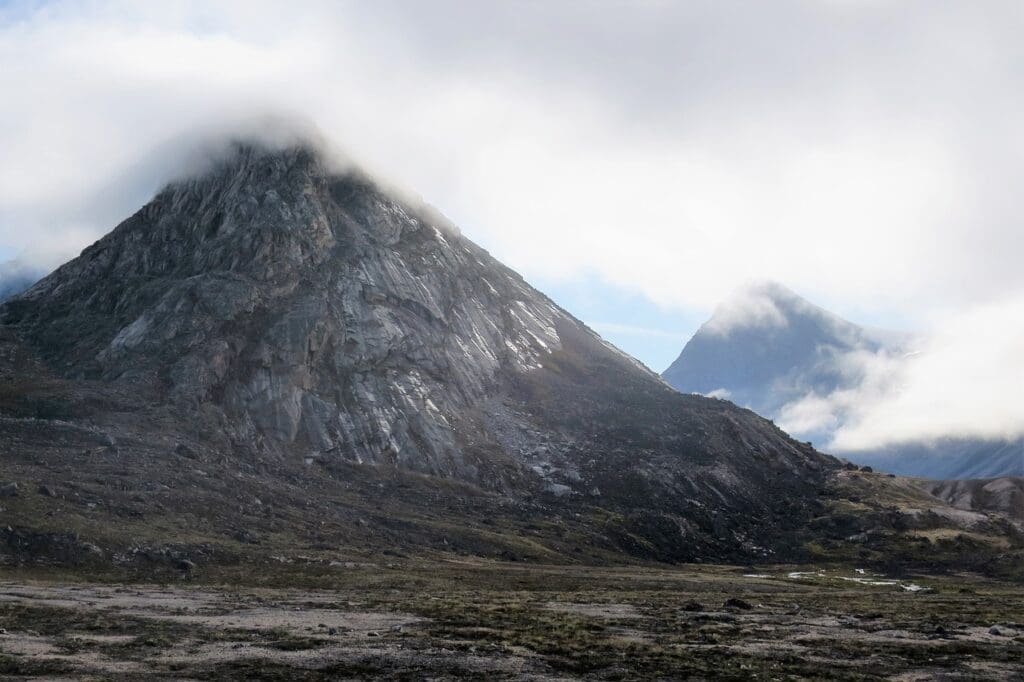 Cost of living
The cost of living here can be high, with its remoteness a factor. This can affect everything from housing to eating out at a restaurant.
There is a lack of transport infrastructure and an unemployment rate higher than the national average, with fewer job opportunities available. Life here is a challenge, but perhaps a challenge you think is worth making.
What else to consider
Be aware that by choosing Nunavut, you're choosing to adopt Canada's brutal winter for around nine months of the year, and should prepare accordingly. The temperature can reach deep into -30+ Celsius in certain areas during the winter.
Guide to Ontario
With almost 40 per cent of the country's population, Ontario is Canada's most populated province. The provincial capital is Toronto, which is also Canada's most populated city and a major global centre of culture, finance and sport, attracting 43 million tourists per year.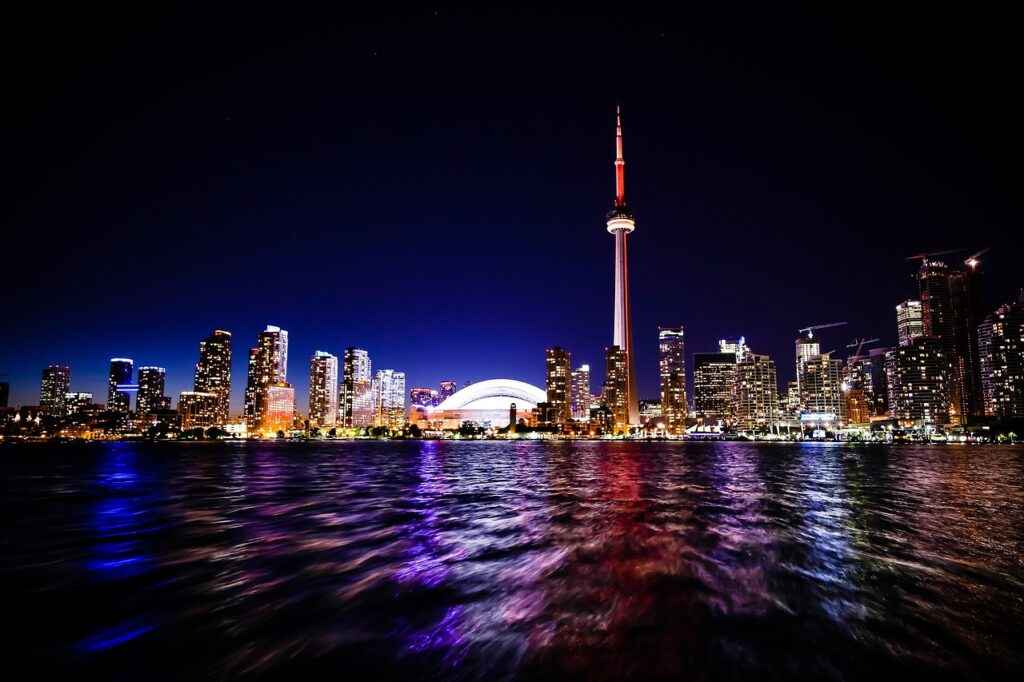 City life
It is the third-largest tech hub in North America and provides a base for multinational companies and corporations. Ontario is also home to Canada's national capital, Ottawa, itself the country's fourth-largest city.
That's not to say all of Ontario is about the urban, cosmopolitan lifestyle. The world-famous Niagara Falls are here, along with a staggering number of lakes – 250,000 lakes in total, containing a fifth of the entire world's freshwater.
Cost of living
Job opportunities abound in Ontario, with a high standard of living. Naturally, this means the cost of living can be higher, especially in rental prices. In Toronto, the average monthly rent for a one-bedroom apartment is CAD$2,425 (£1,438), a price which has been steadily climbing for years. The same is true of average house purchase prices, which now, on average, cost more than CAD$1 million (£592,821).
The average Ontario salary of CAD$73,700 (£43,682) per year, higher than the national average, could help you to offset that. The tax rate in Ontario is also quite high, something to consider before you join the thousands of annual arrivals hoping to make this thriving and exciting province their home.
Guide to Prince Edward Island
From the largest to the smallest – Prince Edward Island is the smallest of Canada's provinces, although also the most densely populated.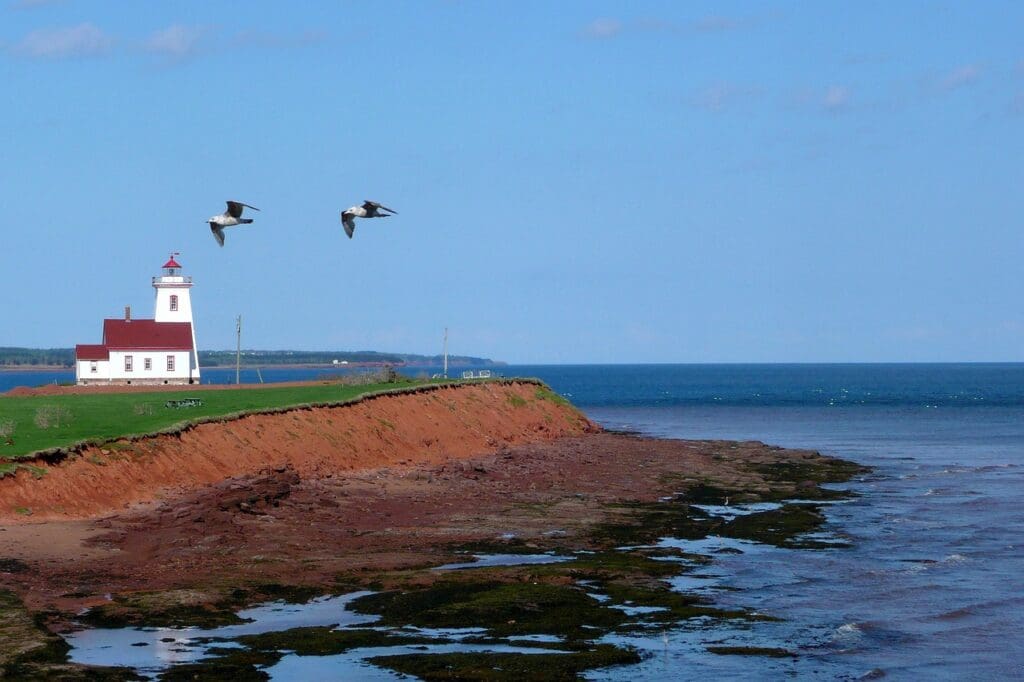 Fun facts
Charlottetown is the capital and largest city, and charming Summerside is the second largest. If you're seeking work on Prince Edward Island, chances are you'll find it in tourism, fishing, or farming. The humble potato is central to the island's economy – 25 per cent of Canada's potatoes are grown here, and you can even visit the potato museum!
If you want to really know the place where you live, the size of Prince Edward Island makes it easy to explore and familiarise yourself with. There are plenty of leisure activities, with close proximity to beaches and easy travel to New Brunswick and Nova Scotia.
Cost of living
It's not expensive to live on Prince Edward Island, with monthly rent averaging about $1,126 (£665) a month. Unfortunately, the number of seasonal jobs means that the unemployment rate here can be high, at more than eight per cent compared to the national average of 5.4 per cent.
This means that the province is a little quieter in the winter, while the summer brings plentiful tourist opportunities. The temperate climate means that you escape the challenges of the sometimes-brutal northern Canadian winters.
Guide to Quebec
Canada's second-largest province by population, Quebec is famously French! The official language is French; almost half of Montreal's residents, Quebec's biggest city, speak it as a first language.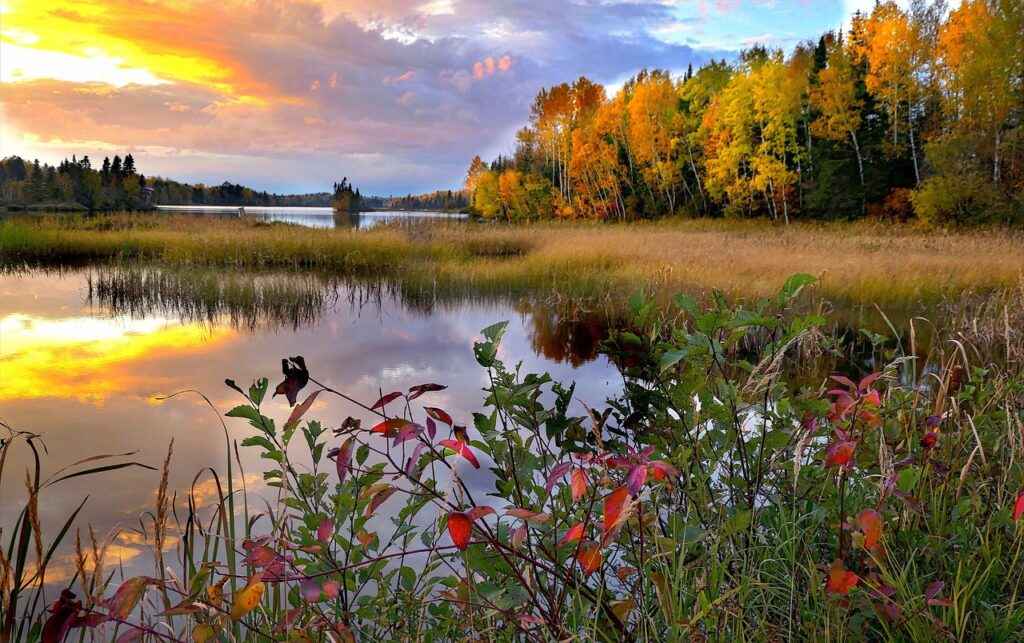 Cost of living
Utility costs are lower here than you may expect, as electricity prices are the lowest in Canada. The housing market is perhaps easier to enter, as Montreal has an average home price that's only 72 per cent of the Canadian average. Quebec City, the provincial capital, is one of the most affordable cities of its size in all of North America.
If you enjoy exploring nature's beauty and witnessing vibrant sunsets on lakes and rivers, Quebec will not disappoint. Three national parks cover an area of almost one thousand square kilometres, ready for you to explore.
Parlez-vous français?
If you're relocating from the UK, you might find the language barrier a difficulty in adapting to life in Quebec. As the only official language is French, there is no mandatory requirement for English translations in official forms, street signs, banking operations and more.
Depending on the program you follow to apply for permanent residency, it can be notoriously difficult to navigate the French language barrier. Many programs to permanent residency include either a requirement to speak French, or offer additional points in favour of fluent speakers. There have even been instances of native speakers from France failing the exam!
Learn more about moving to and living in Montreal as a British Expat in our in-depth guide to Montreal, Canada.
Guide to Saskatchewan
One of Canada's only landlocked provinces, Saskatchewan has vast prairies, beautiful lakes and rivers, a forested north and friendly, welcoming people. The winters here are harsh, although you might be surprised that Saskatchewan receives more hours of sunshine than any other province.
Saskatoon, the province's largest city, offers a vibrant arts and culture scene with several universities, colleges, museums and galleries. Regina, famous for its parks and green spaces, is the provincial capital and slightly smaller than Saskatoon. The province has an extraordinary history of Indigenous Canadian culture to delve into.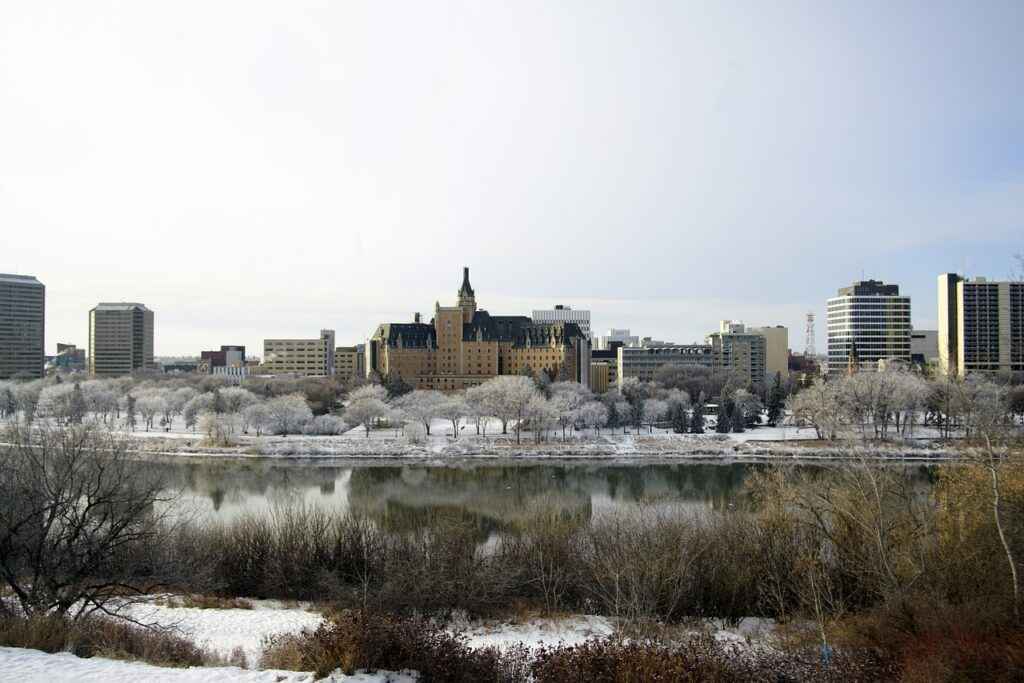 Cost of living
Driven by a wealth of natural resources, the Saskatchewan economy offers plenty of job opportunities but with the added advantage of lower housing costs than much of Canada. The average house price in the province was just CAD$272,500 (£161,571) in 2020.
What else to consider
When you settle here, you will have to contend with more extreme weather than in more sedate environments. The landlocked nature of Saskatchewan means that summers can be humid and sticky, and winter can be long and bitterly cold, with temperatures often going below zero. The infrastructure is less developed than in smaller, more urbanised areas of Canada, leading to fewer transportation options and a higher-than-average crime rate.
Guide to Yukon
The westernmost Canadian territory, Yukon offers breathtaking wilderness in the Great White North. Canada's highest peak, Mount Logan, can be found in Yukon. At 5,959 metres tall, it is the second-highest mountain in North America.
With just over 36,000 people living in such a vast area, Yukon is very sparsely populated. The capital, Whitehorse, has a population of less than 30,000 people, although it provides cultural activities all year round, including Adäka Cultural Festival, which celebrates First Nations arts and culture.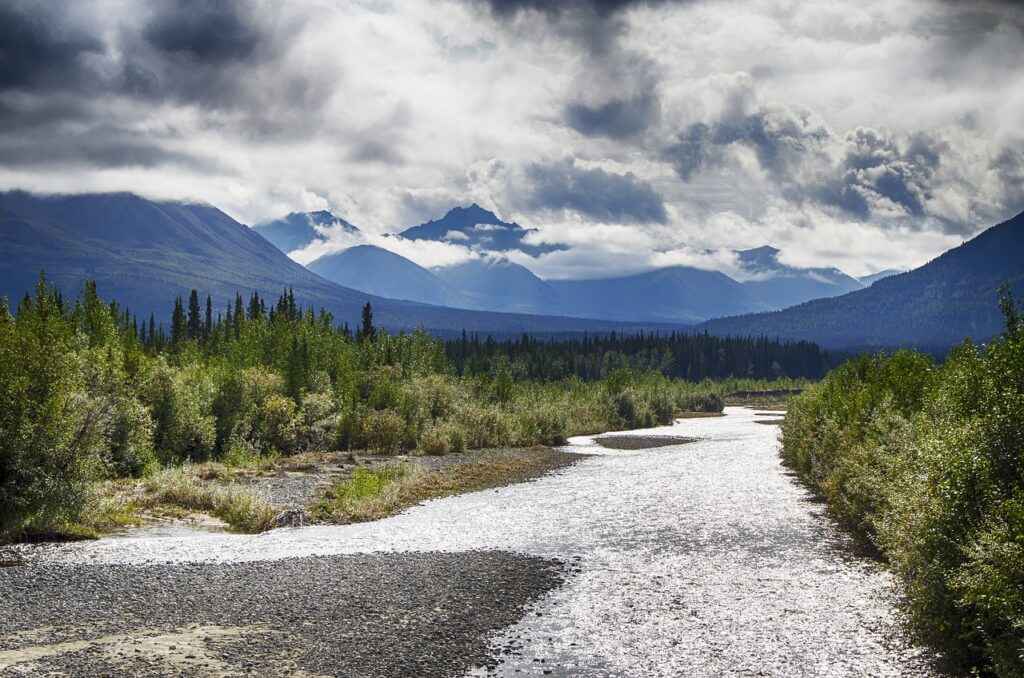 First Nations culture
Around 25 per cent of Yukon's population is Indigenous, meaning more opportunities to learn about, and experience, Canada's traditional cultures than perhaps in the environs of a big city.
Living in Yukon means adapting to this province's unique geographic and environmental features. The territory is cold for much of the year, but the days are long and the nights short in the summer. You can experience up to 19 hours of daylight every day.
Yukon's industry is primarily mining of different materials, including lead, zinc, silver, gold and copper. Manufacturing is also a leading industry, as is tourism, taking advantage of Yukon's natural beauty.
Cost of living
The cost of living can be high. In Whitehorse, you may find that a studio apartment costs CAD$750 (£444) per month on rent. The population is small, meaning fewer opportunities for nightlife and socialising compared to other provincial capitals. Life in Yukon honestly is not for everyone – but if you're a nature lover seeking a peaceful life and a close-knit community, then you might just find what you're looking for here.
A New Life in The Great White North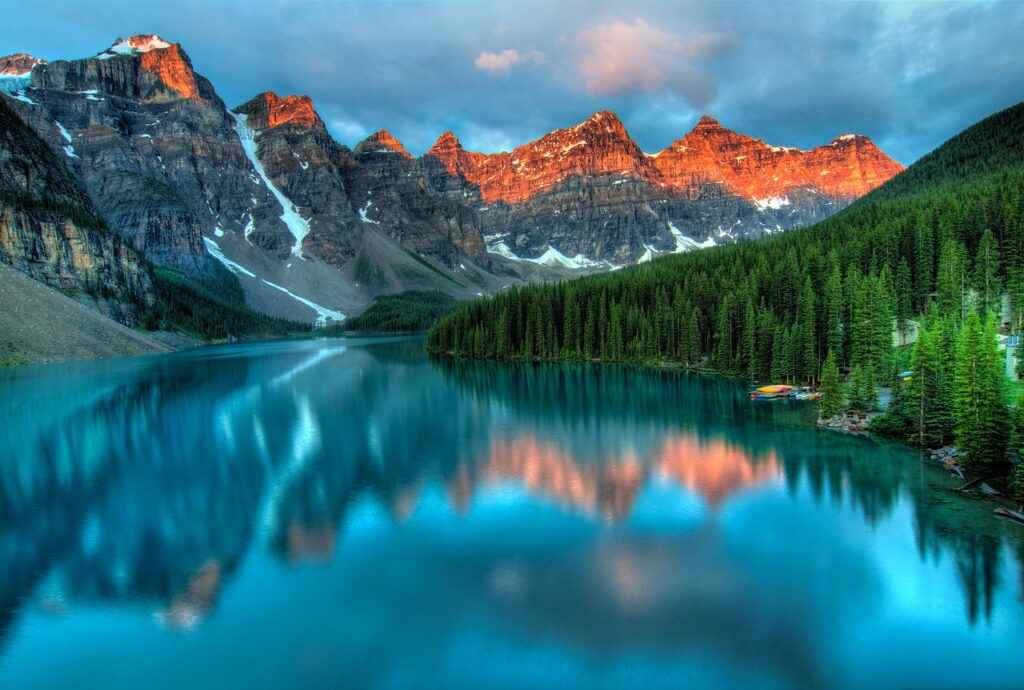 Canada is a country with a high standard of living, where some of the common themes appear to be easier access to spectacular nature, amazing wildlife and a love of the great outdoors.
There is a wonderful mix of cosmopolitan cities, great gastronomy, arts and culture scenes and some of the planet's most beautiful and remote wildernesses. You can choose a sophisticated urban lifestyle in Toronto or Vancouver, or the adventurous challenges of a life in Nunavut or Yukon.
Now that we've explored the best places in Canada to live, it's time to think about making your dream move happen. The Canadian government has made efforts to promote immigration, meaning a smooth arrival for new expats.
Moving to Canada
A great removal company can make your arrival even easier. If you're planning to move to Canada from the UK, consider 1st Move International. We've been safely and securely shipping furniture and personal belongings to Canada for over 20 years. Check out our international removals services to Canada for more information on how we can make your move a reality, or simply request a quote now on our website.