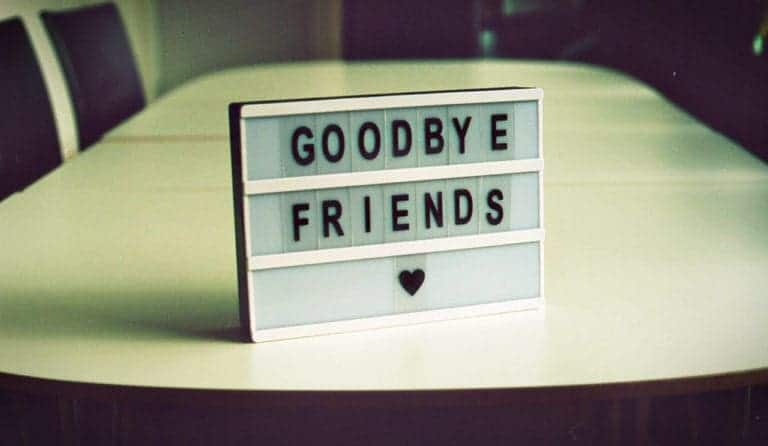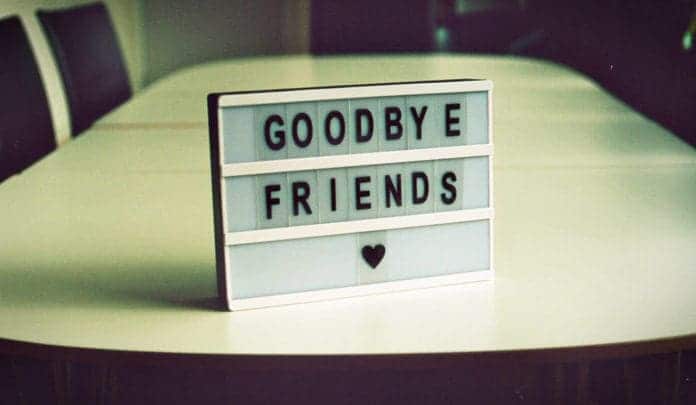 Making the to move to Australia is a life-changing decision and not something that comes easily. While sometimes it's necessitated by a job or other circumstances, other times it comes after extensive thought about the reasons to move to Australia and carefully weighing the pros and cons of life in Australia compared to back home in the UK. Regardless of the reasons, telling loved ones about a move to Australia can be difficult, and staying connected with them once you have moved is an important consideration in order to maintain your relationships from afar. But fear not! With these tips and some effort to help them understand and stay connected, you can make the transition to Australia smoother for everyone.
Technology Advancements Make Staying in Touch Easier
Unlike a decade or more ago, we now have access to a variety of technologies that make it much easier to stay connected with family and friends even when living far away. Video calling through apps like FaceTime, WhatsApp and Facebook Messenger allow you to chat face-to-face whenever you want. Messaging apps make it simple to send quick updates and photos. Social media platforms allow you to share glimpses into your new life. While physically distant, these technologies allow you to still feel emotionally close.
Saying Goodbye Thoughtfully
Let loved ones know of your plans well in advance rather than surprising them last minute. Explain this is a well-researched decision, though goodbyes are always tough. Consider a virtual farewell gathering for distant family and friends to share memories.
For young children, help them create memory books with photos, drawings, and notes from friends to take along. Let them choose a couple favorite toys as "moving buddies" and make sure to schedule video calls with best friends after moving and visits back soon after so they have future dates to anticipate. Reassure them they can still keep in touch with loved ones. Allowing them to express their feelings makes saying goodbye smoother.
For elderly relatives, explain how you'll stay connected through regular video calls pre-move so they become comfortable with the technology. Respond with empathy to any initial negative reactions, as it often comes from a place of love and care.
Staying Connected from Afar
Don't just say you'll be in touch – actually make concrete plans to connect regularly so loved ones have something to look forward to. Schedule video call dates and times taking into account the significant time differences. Explore apps that allow you to send voice messages or short videos for quick everyday contact. Email ongoing photo albums or create shared albums on platforms like Google Photos so everyone can stay up-to-date and share in your new experiences abroad. Utilize social media to provide glimpses into your new life.
For young nieces or nephews, record videos reading books or telling stories that they can play back later. For grandparents, do video calls while cooking dinner or celebrating occasions so they feel a part of daily life. Engage older family members in planning future visits, researching flights and looking at photos of your new home so they have activities to look forward to.
Visiting in Person
Aim to save up for a visit back home every so often, even if you can't manage it too frequently. Given the distance and expense, also try to have family come visit you in Australia for vacations, where you can show them around your new home. Research affordable flight options and deals that can make travel a bit easier to manage.
A Fresh Start with Bonds Preserved
Moving abroad is a major life change – and goodbyes are inevitably difficult on both sides. However, with effort to communicate care and understanding, patience through initial transitions, and utilizing technology to stay connected, relationships with friends and family can absolutely endure the physical distance. The move opens up a new chapter in your life story, full of excitement, while keeping precious bonds strong even across the miles.
Looking for a Removals Company to Ship Your Belongings to Australia?
Moving abroad to Australia is a major life event that requires thorough planning and support. 1st Move International offers specialised removals services from the UK to Australia to make your relocation smooth and stress-free.
Our fully tracked shipping gets your belongings to Australia safely and quickly. We safely pack and protect your items using custom materials and pallets for the long journey. With over 20 years of experience shipping to Australia, you can trust us to handle your international move efficiently while you focus on the exciting new chapter ahead.
To learn more about our removals process and get a free quote for moving your life to Australia, contact us today or complete the quick quote form here on our website. Our moving specialists are ready to help with any questions and ensure your removals goes smoothly from start to finish.