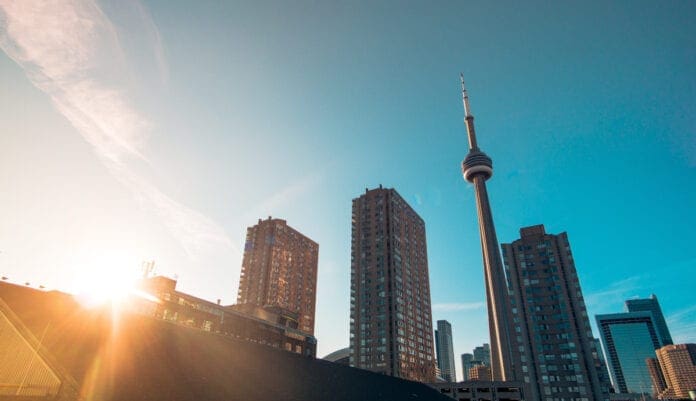 It is the Great White North, famous for Mounties, maple syrup and people so polite they probably apologise more than the British.
So it is hardly surprising that so many Britons choose to call Canada home. After all, the first language is mainly English, the education and health systems are great, there is a vibrant job market for work in Canada and a good economy. Add in the fact that it is seen as a safe, secure and liberally-minded destination and moving to Canada seems like a great idea.
According to the 2018 InterNations Expat Insider survey, expats agree, ranking Canada 19th in the world for the best places to live, due largely to the fact that it scored highly in categories like ease of settling in, working abroad and quality of life.
Canada also ranks as the 11th safest country in the world according to the 2019 Global Finance Report. Of course, there are still some safety issues to be aware of, so here we take a look at what you need to consider when moving to Canada.
Your first stop should always be the Foreign and Commonwealth Office website gov.uk, which covers everything from safety and security to Arctic travel. We outline the main points you should take into account here.
Safety and Security
When looking at Canadian crime statistics, you will see that there has been a very slight increase in crime rates in the last few years, but that comes on the heels of 11 years of declining numbers, so the overall occurrences of violent crimes and gun-related crimes are actually incredibly low. To put the types of crime in perspective too, only 20 per cent of all crime in Canada is violent crime and 78 per cent of that does not involve a weapon.
While not as big as the concern in the US, terrorism is something that the Canadian people and government do worry about. In the past decade, there have been incidents in the country of religious, racial and domestic terrorism. The government has a five-tiered system of terrorism threat levels that it is good to know –it is currently at 'medium' (level three) and has been that way since 2014.
Travel
Getting around Canada usually means taking a flight since it is such a vast country with so much rural area in between major cities. There are rail options but they are not as convenient or as cheap as flying. Much like many countries these days, you are restricted somewhat as to what you can bring on the plane.
The process of getting into Canada via air travel has changed in the last few years, too. Visitors to Canada are now required to have an electronic travel authorization (eTA) in order to even board your flight to come into the country. This is relatively easy and inexpensive to get on their governmental website. The exceptions to needing an eTA include possessing a valid Canadian visa, permanent resident card or if you have British-Canadian dual citizenship. Of course if you are moving to work in Canada, you will need to have all your visa documents sorted and approved before travel.
There are rail or subway systems in most major Canadian cities. Toronto and Montreal have subway systems, Vancouver has an above-ground monorail, and Calgary, Edmonton and, Ottawa have light-rail systems. In each of these places, rail crime increases in certain neighbourhoods and areas so ask a local about which stops you should be aware of and stay alert during your trip.
Political Situation
Just like in the UK, it is a divisive and passionate political climate in Canada these days. The Prime Minister of Canada, Justin Trudeau has been at odds with US President Donald Trump on many issues which has made for somewhat strained relations between the two countries.
There has also been internal strife as well over the years. There are a group of citizens from the French-speaking province of Quebec who makes up the Quebec sovereignty movement. This is a movement that has been going on for 50 years and pushing for Quebec independence from Canada. In more recent times, just like in the UK and US, there is also a strong conservative movement that is pushing back and gaining support against the traditionally liberal party of Trudeau.
That said, immigration to Canada is generally welcomed and seen as a positive thing, with a good system for refugees and a robust points system for legal immigration.
Police & Emergency Services
Of course, just like at home, if you need the emergency services in a Canadian city, you can expect a speedy response time, all you need to do is dial 911. However, Canada is vast and sparsely populated, so if you need the emergency services in the wilderness, it will obviously take time to reach you.
The Great Outdoors
Talking about the wilderness, in Canada there is a lot of it. That is all part of its charm. You can ski and hike, bike and swim, there are glaciers, mountains, lakes and a dramatic coastline. But it is important to always keep safety in mind. Temperatures in winter drop drastically, to -15C or even -40C depending on where you are. Even in cities you need the right attire to go out, a car that has the proper tyres and emergency provisions in that car for if you breakdown. The Canada government website has some great tips for driving in winter, which are well worth a look for UK expats who are used to a flurry of snow shutting down the whole country.
Of course, if you're going up into the mountains or enjoying a little lake swimming, a whole other set of safety tips are needed, covering everything from leaving a trip plan with friends and family to treating ticks, camping tips and how to deal with a bear sighting, as well as how to contact search and rescue. The Canadians have that covered too, with an app that has everything you need when planning a trip, including a place where you can note your plans
Conclusion
Like any destination, common sense when living and working in Canada. Fortunately, it is a safe and secure country with low levels of crime and a wonderful quality of life. It is most likely that the things you need to pay the closest attention to are cold winters, hot summers and safety when outdoors, but if you don't take unnecessary risks and follow the guidelines set out by the authorities, you can explore the length and breadth of Canada's breath-taking scenery without incident. So what are you waiting for?
If you're looking for a safe way of transporting your household belongings from the UK to Canada, 1st Move International offer unbeatable packing to ensure your goods arrive in one piece. Get in touch or get a free quote with us today.