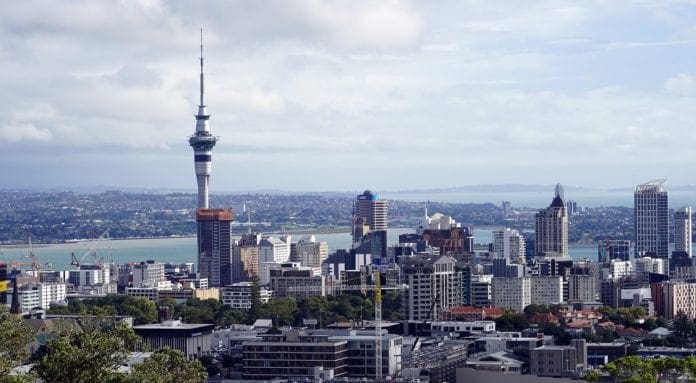 For an expat who values a down-to-earth atmosphere, New Zealand is the place to be. The people are friendly and welcoming to all. Plus, you won't be running out of fun and actionable things to do anytime soon. However, before jumping right into it, you'd be well advised to keep the following tips in mind:
1. Apply For The Right Visa
Depending on the length of your stay, if you're between 18 and 30 years of age, a working holiday visa is something you should consider applying for. In any case, you'll need some kind of visa to be allowed into the country anyway.
The working holiday visa allows for an extended trip and also the opportunity to find a job there. Since the country might be an expensive one to live in for many as an expat, you would likely be pleased to be able to take them up on their offer. Finding a job there shouldn't take too much effort either.
On its own, the visa should last you 12 months. In addition to that, visitors from certain places are allowed an 11-month extension on top, so that's great news.
For more information on Visas, read our guide on Moving to New Zealand.
2. Pack For The Alternating Weather
At a certain point in any day, the weather can be sunshine and roses. In the blink of an eye, the scenery could transform itself into pouring rain and raging winds, so keep that in mind when packing. Ironically, January and February are what many consider to be New Zealand's best months, weather-wise.
No matter what you do, make sure to stock up on sun cream. New Zealand has no ozone and skin cancer is as big of an issue as ever – never forget that. If you're going to be exploring the mountains, packing a thermal layer would be wise.
3. Facebook Groups Are Your Friend!
Facebook Groups are a treasure-trove of knowledge for expats. Inside, you will find plenty of information regarding visas, transport, accommodation, prices and flights. Best of all, real people will be answering your questions, none of which have anything to sell you.
4. Know Your Transportation Options
New Zealand offers plenty of ways to get around:
Public transport. This option can get pricey, so a great tip is to book in advance. In case you're on a budget, there's an alternative!
Hitch-hiking. Not only is it free, you can also meet some great people while doing it. As luck would have it, New Zealand is one of the safest places to hitchhike, and it's what everybody is up to anyway.
Your own vehicle. If you'll be staying long-term, it's another option to consider. You could even ship your vehicle to New Zealand using one of the many car shipping companies, such as Autoshippers.
Hiring a campervan. Instead of paying for a hostel every night, why not stay mobile and hire a campervan for a similar price?
5. Book Your Flight Tickets in Advance
Not only will you get better prices this way, but you'll effectively plan your route in advance. Depending on your current location, New Zealand could rest on the other side of the world, which means you should expect expensive tickets if you're not planning in advance.
This also allows you to keep an eye on great deals. While you're at it, booking your accommodation before leaving is another consideration to make. Plus, when everything is paid for, marking the event in your calendar is bound to fill you with excitement upon glancing at it to remind yourself of the trip.
Conclusion
Need a helping hand with planning your trip and packing for New Zealand? Feel free to check out our services to make your migration as easy and hassle-free as possible.