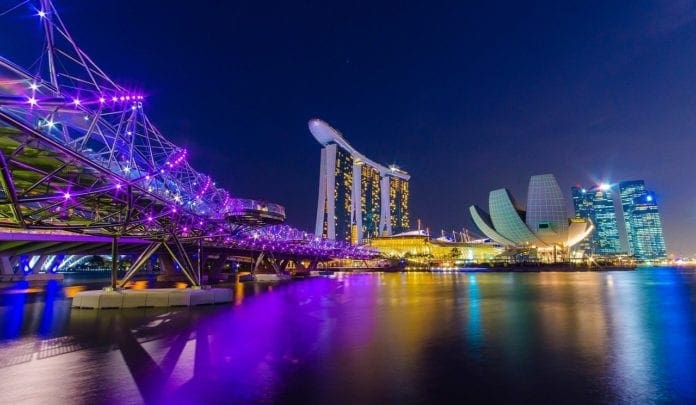 Have you been unable to make your planned move to Singapore?
Stuck in the UK after COVID restrictions meant you couldn't return to Singapore?
There may be some good news on its way!
Following a sharp rise in the vaccination rate in Singapore, some COVID restrictions are due to ease from next week (August 10th), allowing for the entry of fully vaccinated foreign workers. This is great news for any residents who have found themselves unable to re-enter Singapore, or those who wish to move to Singapore on a work visa but have been unable to since restrictions were put in place last year.
Previously, entry into Singapore has been limited mostly to permanent residents and citizens, to the dismay of many ex-pats who have been working and living there and had returned to their home country prior to the restrictions being put in place. Many people had found themselves locked out of the country and unable to return to their homes and families. Likewise, many who were planning to move to Singapore had found that their plans were scuppered by these new entry restrictions.
Ex-pats have been watching these restrictions closely, and now with the total percentage of fully vaccinated people within the country approaching the important 70% milestone, many of them can breathe a sigh of relief at the recent announcement of the easing of entry restrictions coming into place this Monday.
Restrictions within Singapore are also being lifted for local residents. Those who are fully vaccinated will soon be able to dine at restaurants and attend other public gatherings in groups of up to five.
Singapore's health minister is confident that the 70% figure will be surpassed by the National Day celebrations on August 9th. Once this figure reaches 80%, Singapore plans to take further steps in opening up the country's economy, travel and other social activities. This is more good news for ex-pats and those looking to relocate to Singapore.
To learn more about the different types of work visas for Singapore, exceptions, restrictions and how to apply, please visit the official government website.
What does this mean for those planning to move or travel to Singapore?
As of August 10th, the government will resume entry approvals for vaccinated work visa holders (even those with travel history to higher-risk countries).
Since border restrictions were put in place last year, many have found themselves unable to re-enter Singapore, however, these changes will once again allow re-entry for vaccinated work visa holders and will mark the beginning of the long-awaited reopening of the country.
If you are one of the many foreign workers longing to return or relocate to Singapore from the UK, our expert team can ship your furniture and other belongings there safely. Whether you're looking to move the contents of a full house or just a few items of furniture, we've got you covered and can handle all aspects of the move from collection to delivery.
Now that restrictions are lifting, this is the perfect time to start planning your move and with our sailings from the UK departing every week, you can get there in no time with the help of our team.
Give us a call on 0800 389 0784, get a free quote to ship to Singapore, or send us an email at info@shipit.co.uk and we'll help you arrange your move.