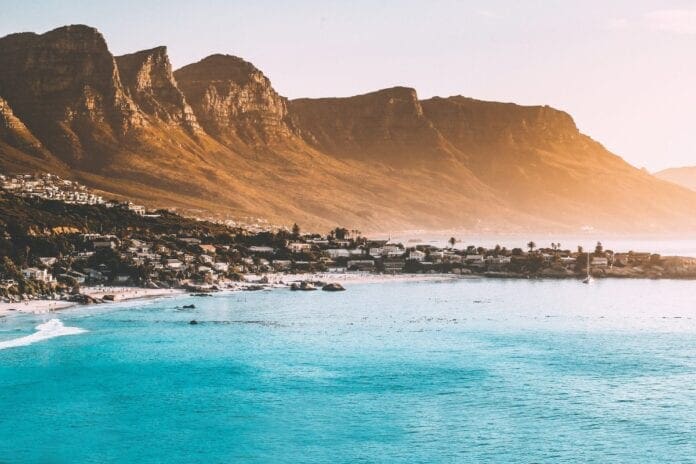 Immigration rules are volatile enough when we're not in the middle of a pandemic. However, now, more than ever, because of the coronavirus, you may find that South African immigration rules are changing even more frequently.
During the summer, South Africa had stringent restrictions dictating who could and could not enter the country. On September 21, they moved into their lowest alert level (level 1) and began to ease restrictions. In November most of the countries whose citizens had been on the restricted list were again allowed to visit South Africa.
These restrictions are always changing, and no one wants to spend tonnes of money on travel and living arrangements only to find out when they get to their destination that they won't be able to stay, or will have to quarantine. That's why it's important to keep up to date on current immigration rules, and why in this article, we'll catch you up on all the latest developments in South Africa's immigration restrictions.
VFS Global Visa Services
VFS Global reopened their Visa Services after they entered Lockdown Level 1. Services resumed on September 21, at the Visa Facilitation Centres in 11 cities across South Africa. After the reopening, all temporary residence visas, including those with waivers, are being accepted. Other immigration applications, however, are being phased in over a period of time.
Currently, the visa services that have resumed are: Visitors visas, study visas, business visas, treaty visas, medical treatment visas, crew visas, general work visas, relative's visas, inter-company transfer work visas, critical skills work visa, retired person's visas, exchange visas, corporate visas and waivers of a prescribed requirement.
Visa Extensions
Visas that expired during the lockdown have been extended until January 31, 2021. These extensions are only for people with visas who are currently in South Africa.
Border Status
South Africa is allowing all foreign travellers—as long as they aren't on the high-risk countries list—to enter, providing they have proof of a negative Coronavirus PCR test that was taken within 72 hours before departure. The test has to be conducted by a certified medical practitioner, and the patient and practitioner can't be the same person.
If travellers arriving in the country show any symptoms of the coronavirus, they will have mandatory testing upon arrival. Mandatory testing will also be issued for anyone who has had contact with someone infected with the virus.
Passenger Flights
Travel from high-risk countries is prohibited, with a few exceptions including those travelling for business purposes. Business travellers must receive approval from the Minister of Home Affairs before travelling.
On the flight to South Africa, face masks are mandatory at all times, only to be removed if instructed by the crew or in the case of an emergency.
All travellers who arrive via international air travel must have health insurance that includes coverage to pay for the coronavirus test and quarantine if necessary. The quarantine period lasts for 10 days.
International air travel is being restricted to OR Tambo International Airport, King Shaka International Airport, and Cape Town International Airport.
Sea Ports
International travellers are not allowed to arrive via passenger ship. South African nationals and people with permanent residence can, however, disembark at seaports.
Seasonal Visitors
Britons who only spend part of the year in South Africa at a property they own are allowed to continue with their plans subject to Covid protocols. They must send direct email requests to Covid19BusinessTravel@dha.gov.za. For more details, check the government website.
Exceptions for High-risk Travellers
Travellers from high-risk countries may enter South Africa for business purposes only, as long as they request permission to enter. Professional athletes, those with critical skills, diplomats, investors and repatriated individuals, may also still enter the country.
Leisure travellers from high-risk countries are not allowed to enter South Africa at the moment. This includes the UK, France, Portugal, the US and the Netherlands.
Any traveller from the African continent may go to South Africa, as long as they follow Covid-19 protocols.
The Latest Advice
Not everyone will have to put their travel and immigration plans on hold, but certain people most certainly will. Travellers from the UK are still on the list of high-risk countries on the Department of Home Affairs site. Even if you aren't travelling from one of those countries, you'll need to ensure you follow all of the entry requirements, including having proof of a PCR Covid-19 test, administered by a certified practitioner, as well as international health insurance that will cover any further testing or quarantining that you may need upon arrival to the country.
With the arrival of the vaccine, rules may begin changing at a faster rate. So if you are considering beginning travel arrangements to South Africa, make sure to follow the latest news on South Africa entry requirements, immigration rules and restrictions.
At 1st Move International, we're here for all of your immigration, moving and travel concerns. Whether you need your personal items safely shipped to South Africa, or you want to know about the latest visa requirements, we can help. Get a free moving quote or simply head on over to our homepage at shipit.co.uk to find out more.