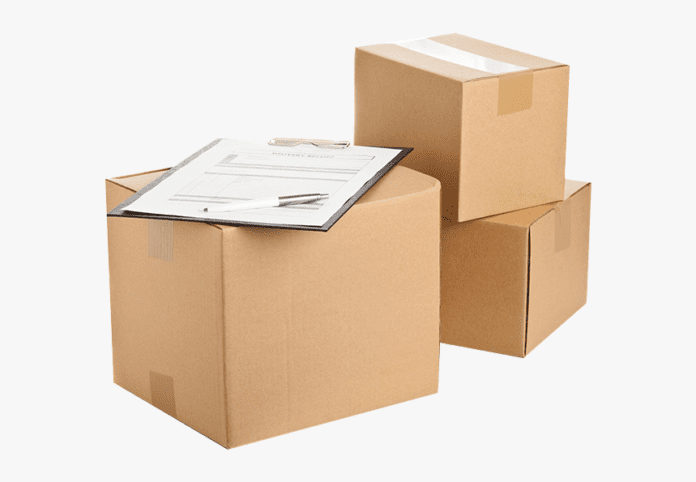 So you're moving abroad, you have an opportunity, your visa is sorted and you've booked your ticket. But how on earth will you get all your belongings there? Furniture shipping is the most cost-effective way to transport all your things safely and surprisingly quickly.
How do you go about it? Pick a good shipping company and they'll help you with everything. With 1st Move, we even pack everything into easily transportable pallets. We'll take inventory, pack your belongings into pallets, and do the leg work to make sure you don't have to break a sweat during your move!
A major part of the process is collecting the proper documents required for shipping and making sure your belongings meet your new country's requirements. Although you're starting a new life, you'll likely want to take many of your old possessions with you.
But don't let these logistical worries eclipse the thrill of moving abroad. Even stressful international shipping paperwork can be manageable with the right help and support. Each country has its own requirements for paperwork, and even specific items you can't take. For example, in the USA, they don't let in certain animal products, and in Singapore, you have to leave behind certain chewing gums!
This may sound daunting, but not to worry! Read below to learn the documents required for shipping your belongings abroad so you can be ready to start your new life.
Getting Started
Before we get to the paperwork, here's a quick run-through of ways to make the international shipping paperwork even easier for yourself. These small steps can save you a big hassle on the other end of your move, and help ensure you meet export paperwork requirements with ease.
Scrap the prohibited items: Prohibited and restricted goods vary wildly from country to country. The best thing you can do is find your destination's guidelines for prohibited and restricted goods. You'll have to separate these items from the rest of your belongings when shipping your things abroad.
Watch for Taxes: If possible, try to avoid shipping items that are subject to duty or taxes. Customs may be suspicious if they see any items that can be sold for commercial purposes, so one tip would be to take the packaging off any "new" items that you would like to bring with you.
When in doubt, leave it out: You may be tempted to take items you're unsure about, but this could lead to a hassle on the other end of your journey if it turns out they are prohibited. Take precautions to save yourself frustration later on. You can always replace items once you've arrived in your new country. When in doubt, leave it out!
Make a Packing List
The first item of paperwork you'll need is a packing list, and we can help with that! Together we can make an inventory of everything you are shipping. This is a requirement for your international shipping paperwork. The overseas agents will receive a copy of this inventory list, and you'll need to keep one for your personal records. This will help you stay organised and make the next step of your international shipping paperwork easier as well.
Customs Declaration Form
Since you own the goods, you have to fill out and sign a declaration form letting customs know exactly what you're shipping. Along with this form, they'll need to know your legal status in your destination country. We can help you get this bit of paperwork finished as quickly as possible, as we have overseas shipping agents in every country to facilitate the process and make your international shipping paperwork as breezy as possible.
Take a Shortcut
With the aforementioned customs forms, you may be able to take a shortcut. Countries like Australia, New Zealand, the USA, Canada, and South Africa allow you to complete customs forms prior to shipping. The USA even allows you to appoint someone else to do this part for you with a Power of Attorney form. These small paperwork shortcuts could save you time when completing your international shipping paperwork.
Consult Your Country's Specific Requirements
You're well on your way to successful shipping! Check out your current country's specific export paperwork requirements before proceeding further. Then, take a look at our list of official customs pages for your new country, to see if they have any specific requirements. Between the two lists, you'll get a good idea of what you need to do to proceed.
Meet You at the Finish Line
Remember, the most important items of paperwork are your inventory list and your customs declaration form, and we'll help you out with both. If your country has specific requirements, we'll work through those together as well.
If you get overwhelmed at any point in this process, know that you're not alone. Moving abroad can be tricky, but a little humour will go a long way during this process. For a good laugh, check out the TSA's Instagram page to see their answers regarding items you can and cannot fly with. You're sure to find comfort in seeing the bizarre items other people have tried to bring into the USA.
By hiring a professional mover such as 1st Move International, you have all the support you need to ship your belongings abroad. We have the lowest insurance claims record of any international removals business in the UK. If you're ready to make an international move, get in touch and make your move easier! Call now or get a moving quote here.