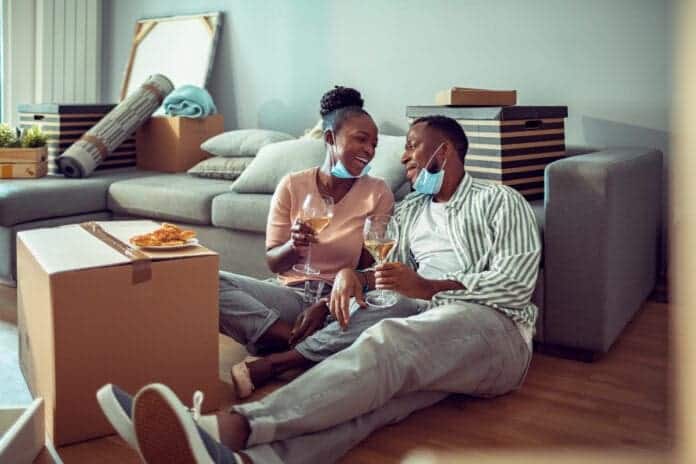 When it comes to travel, 2020 has certainly made it tricky. The Covid-19 pandemic has affected so many countries around the world, disrupting plans for those looking to move abroad as much as regular holidaymakers.
Most states have shut down entirely at some stage during the pandemic and now there are further travel complications as many are in different re-opening stages.
But, fortunately, the global pandemic has not completely stopped international migration. People are still moving abroad during Covid for work and study when they can and starting new lives even if they are slightly restricted for the time being.
Of course, with so many different rules in different countries, you need to plan your trip down to the last detail now more than ever. The priority for you and your family is to be able to move around safely. So make sure you research the latest Covid-19 rules.
Here are some key ways you can make your move abroad as successful as possible, even if the global pandemic makes things more complicated.
Make Sure You Can Move
Some countries have closed their borders, so you can't even consider moving there at the moment. The UK government also has a say in your ability to travel as a UK citizen, and you will need to be sure that your travel reason is approved.
It is a fluid situation, with countries continually changing their internal restriction levels as Covid-19 develops. Each new level has different implications for travellers.
Nations such as New Zealand and South Korea have been praised for their swift reaction to the pandemic, making quick decisions to stem its spread. But pandemic success does not automatically lead to a country re-opening. Australia has closed its borders to all but citizens, residents, immediate family members and travellers who have been in New Zealand for the previous 14 days. Travellers arriving by air or sea may also be expected to go into quarantine.
Travel to New Zealand is strictly controlled and only available to citizens and residents, Australian citizens normally residing in New Zealand and those with a critical purpose approved by Immigration New Zealand, while Japan has an extensive list of nations people cannot visit from. As these countries seek to guard their wins, moving abroad from the UK might have to be put on hold until local authorities feel it is safe to let you in.
Things change quickly, so keep very close tabs on developments in your destination country. This IATA map is a great place to start when looking at restrictions, but it is recommended that you also check local government information for the most up-to-date news.
Follow Local Guidelines
Each country has its own strict rules that you need to know before you move. Be aware that due to the severity of the pandemic, every nation is being vigilant. There are no negotiable regulations. If you defy any, you could be hit with a fine or detained.
Some countries ask that you show a negative Covid test before you arrive. Others say you should quarantine for some time after arrival, and many have internal travel restrictions in place so you can't change regions or states. Refer to the official rules at the time of your travel and follow them to the letter.
Guidelines also refer to soft rules like accepted norms. You might successfully enter a country and be on the right side of the official laws, but you should also respect their soft laws around hygiene, social distancing, and common courtesies.
For example, a country might not have a mask mandate, but if it is common practice to wear one, you should do your best to fit in. You'll find your stay far more positive if you adopt this mindset from the beginning.
It's all part of moving abroad during Covid. If you want to establish connections and make friends, it's best to abide by the hard and soft rules.
Travel Safe
It may be that you can travel to your destination country, but if that is the case, make sure you travel as safely as possible. When moving abroad from the UK, the usual travel recommendations apply such as wearing a mask on the flight, carrying hand gel with you and perhaps even taking some wipes to wipe down your seat and tray area.
Another key thing to think about is health insurance. It is more important now than ever and could be vital while you are still setting up everything in-country after your move, before you find a more permanent solution.
Before just booking any insurance, call and make sure it covers you in case of falling ill with Covid-19. If you are travelling to a country that the UK government recommends not to visit, this could void your insurance, so you may need to take out a more specialist form of travel insurance. The Foreign and Commonwealth Office provides some travel insurance guidance, while other insurance comparison sites make it easier to understand what is covered and what isn't if you travel.
Ship Safe
Staying safe during Covid-19 isn't just about your journey, it affects the transport of your belongings, too. If you need to ship items, you can do so safely with 1st Move International's Covid-safe shipping options. As a UK logistics company, we are exempt from the UK Government lockdown on businesses.
We have made all the necessary adjustments to our operations so that our staff can function safely, and our car shipping services are fully staffed as well.
You'll be glad to hear that major shipping lines continue to run from all significant UK ports, although some have changed their schedules slightly to comply with the destination country's customs and border requirements.
We have all the latest information on the developing Covid-19 situation for each destination we ship to, and our Covid-safe packing and shipping protocols ensure your belongings will arrive to you safely and securely.
---
Travel in the time of Covid-19 can be complicated. But if you need to move abroad, it is still possible to do so safely.
It may be more stressful than usual, but if you're prepared, you will be able to navigate any difficulties that come your way. When it comes to shipping your possessions, at 1st Move International we'll work to find the right solution for you. Just get in touch with us for a quote and the latest advice.