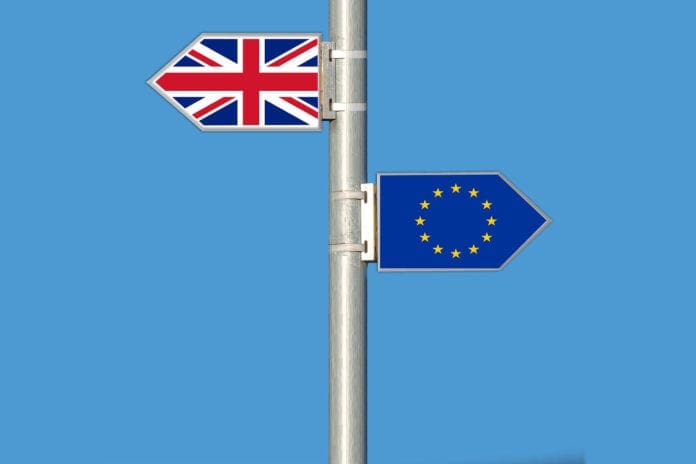 There is just a little more than a month to go until the Brexit window closes on December 31, 2020. So if you are one of the Britons considering moving to Europe before Brexit, you have just a few short weeks to get everything in place.
While the European Union (EU) has an open borders policy, moving country is not as simple as turning up and putting down roots. You need to make sure you have all the right documents in place, particularly with the short deadline before the UK officially leaves the EU. Here's a guide to what is required to move within the EU before Brexit.
Government Guidance
The UK government expects the Withdrawal Agreement with the EU to be honoured to the letter. This means that as a UK citizen, you will be covered if you are rightfully living in an EU country by December 31, 2020.
The Withdrawal Agreement means you will have all the right to stay in the EU country of your choice after January 31, 2020. That means you can work, study, and draw on public benefits precisely as you could before Brexit.
Until the deadline, you will have no problem moving to Europe before Brexit in the same way you could before January 31, 2020. But you should make sure that you quickly apply for residence status in your new country to confirm that you arrived before Brexit. You will actually have until at least June 30, 2021, to apply for and be granted this status, according to the latest UK government advice.
Different EU countries are already setting up systems to recognise your residence status. The types of applications differ by state. Some are simple applications that are free of charge, while other processes will incur the same costs as applying for an ID card or passport. With 27 countries in the EU, it's best to look up the requirements of the country you want to settle in.
The Withdrawal Agreement guarantees that you can arrive in any country by 31 December 2020 and make these submissions by 30 June 2021.
Family members can even join you after December 31, 2020. These might be spouses or common-law partners, children, or dependent parents and grandparents. This is acceptable as long as the relationship pre-dates the Brexit deadline.
Your current rights to healthcare in your country of residence will remain the same in the Brexit transition period, as long as you stay covered by the Withdrawal Agreement. As a Briton living in an EU country, you will continue to receive pensions and other benefits from the UK, even after January 1, 2021, as long as you meet the pension qualifying criteria.
The Covid Effect
The unexpected clash of the Covid-19 outbreak in the same year the UK withdraws from the EU has caused delays with paperwork in many countries. As a result, you would be advised not to leave any official registration too late if you can avoid it.
For example, in Spain, registering where you live – known as your empadronamiento – is currently experiencing delays of up to two months for a procedure that can normally be done without an appointment. As it is a key stage in the process of registering as a resident, you can expect significant delays as a result. However, in Germany, British expats have reported moving to the country and receiving their residency right away at their first half-hour appointment.
It all depends on the country you plan to move to. So it is recommended you read local expat advice and the specific country guides produced by the UK government.
Different Country Requirements
The main thing to remember is that UK nationals who have recorded their residency status before December 31, 2020, get to stay forever in their new countries under the Withdrawal Agreement. There are currently no protections for UK nationals arriving after 2020.
EU countries are moving at different paces to account for arriving UK nationals during the Brexit transition period. Fourteen states, including Italy and Portugal, have opted for a registration system that means you only need to declare your arrival before the deadline.
As many as 13 countries, including France and Sweden, have policies where British expats have to register and request a long-term resident status. If you follow the rules and deadlines, your stay will be granted in the end, but it's essential to know which countries require you to declare your arrival and which countries want you to request official residency status.
To help create a uniform system, the European Commission will introduce a unique biometric residence document for all British nationals living in the EU. The document will look the same in all EU countries, with slightly different notes specific to each state.
This EU-wide document will be issued by the hosting country and used only after December 31, 2020. Some states will automatically endorse all eligible UK citizens, and other countries will be more stringent. As we are still in the withdrawal period, many countries have not yet decided on which way to go.
Conclusion
Regardless of where they you now, British citizens should apply for a long-term residence permit sooner rather than later. Due to administrative delays caused by the global pandemic, some cards can take a while to issue.
However, it isn't too late to make the move. Make sure you're living in your chosen country by December 31, 2021, then you have until June next year to finalise your paperwork and enjoy the European dream of living abroad.
If you're looking to move abroad and ship your belongings, you can trust 1st Move International for great rates that stay stable all year round. We promise exceptional customer service, with your belongings fully insured and professionally packed. Our Zero Touch overseas delivery service also ensures Covid-safe removals no matter where you are headed.