As the Brexit separation draws closer, Google reveals a lot about the state of mind of British nationals looking for an international move. As soon as it became clear that the Conservative party won the British General Election on the December 12, many Britons took to the internet to find out where they could escape to. If not Europe, then how about Canada and its powerful economy?
According to data from Google, searches for alternative places to live in began to increase just eight minutes after the polls closed on Thursday evening, which is when the exit poll results were announced. When the final election result was confirmed on Friday morning, searches peaked.
When it came to choosing a destination, searches for 'move to Canada' increased 49-fold, showing the North American nation was a popular option for those looking to start a new life abroad. Typically there are around 55 searches a day about moving to Canada, but this increase showed almost 2,700 searches a day.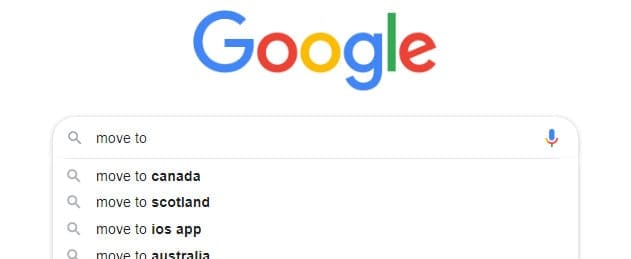 So, if you're a Brit and thinking about living in Canada, what would you need to know before you go? It is even possible? And what would the process for international removals to Canada entail?
Why Canada?

Canada is internationally known as being one of the most modern and forward-thinking countries in the world. It's often mentioned in the same breath as Scandinavia when it comes to healthcare, liberal policies and a supportive government.
On top of taking care of its citizens, the country has a remarkable breadth of natural experiences and landscapes, with huge mountains, open plains and long rivers and lake. There's a little bit of everything there, and if you love the open wilds, there are very few countries to compete with Canada.
As well as having some of the most impressive natural splendour in the world, Canada also offers some much-loved cities to call home. Quebec is one of the favourites among expats, and the UNESCO World Heritage history, European architecture and Canadian efficiency and friendliness mean it's a wonderful place to live.
How Easy Is It to Move to Canada?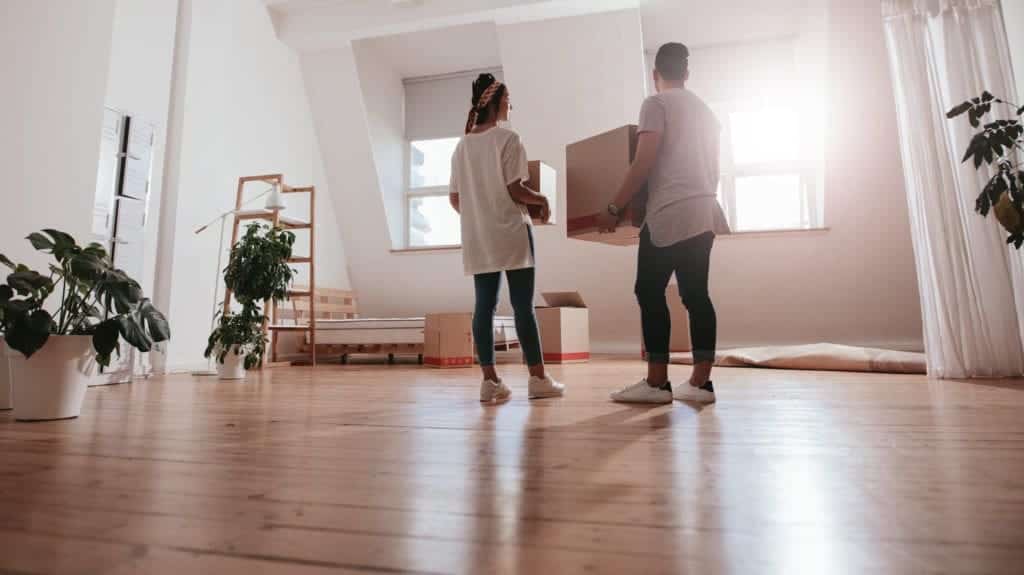 Visiting is not too tricky for Britons, but there will be several hurdles to overcome first if you want to work in Canada. If you're aged 18 to 30, you can apply for the International Experience Canada Scheme, which entitles you to a two-year work visa. You're not guaranteed to get one of these visas, but the chances are good, especially if you bring some unique or highly sought-after skills. You'll also need to make sure you've filled out an Electronic Travel Authorisation (eTA) before you arrive.
For everyone else, the Express Entry visa is the best option. The summation of your skills, experiences and work history will be assessed and calculated using a set points system, and entry granted or denied based on that.
There are also a number of new pilot schemes that aim to bring expats into the more rural communities and help boost the economies there too. You just need to meet the requirements found here.
Cost of Living in Canada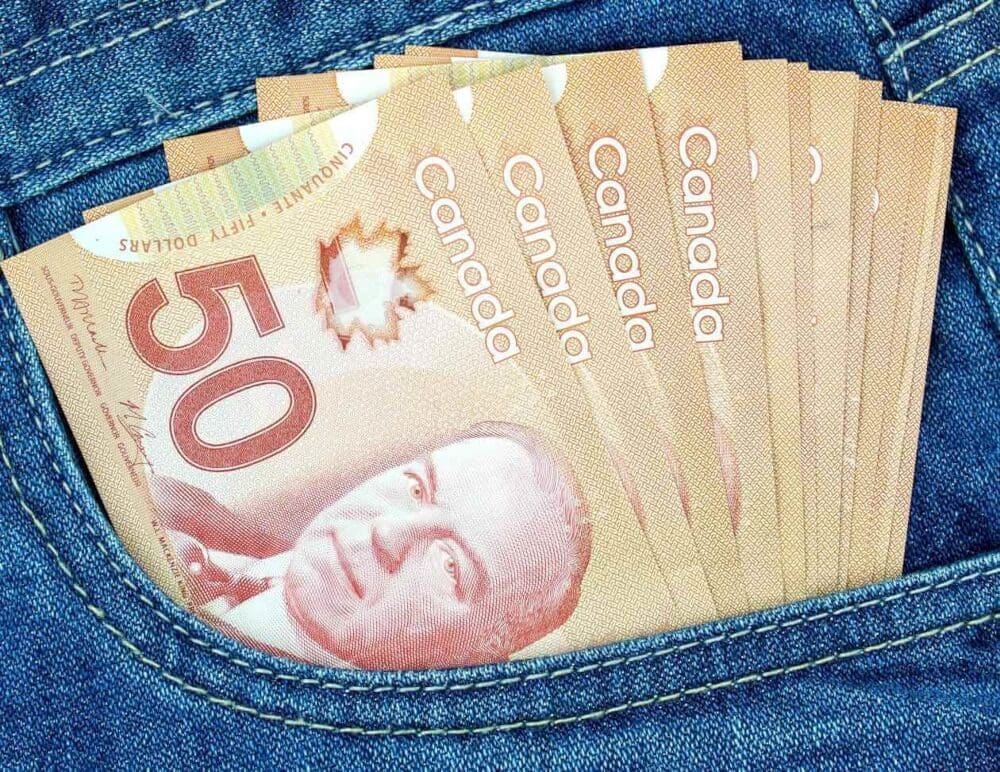 Before initiating the whole international removals process, it's normal to consider how much will things cost. How much money will I need? Is it good value? Our UK vs Canada cost of living analysis might be helpful.
You'll get 1.75 CAD for every pound, and prices are generally lower than the UK (at the time of writing). In the largest city, Toronto (six million people), the average rent for a one-bedroom flat is around £920 (£1,540 is the average in London). Getting around the city on public transport for a month is around £80, and a meal for two should be around £40.
In Montreal; a smaller city with around two million people, costs are even lower. There, a one-bed flat is around £560 a month, and a monthly transport pass is around £47. For Britons living in Canada, prices will seem quite low, especially when you take the currency conversion into account.
Studying in Canada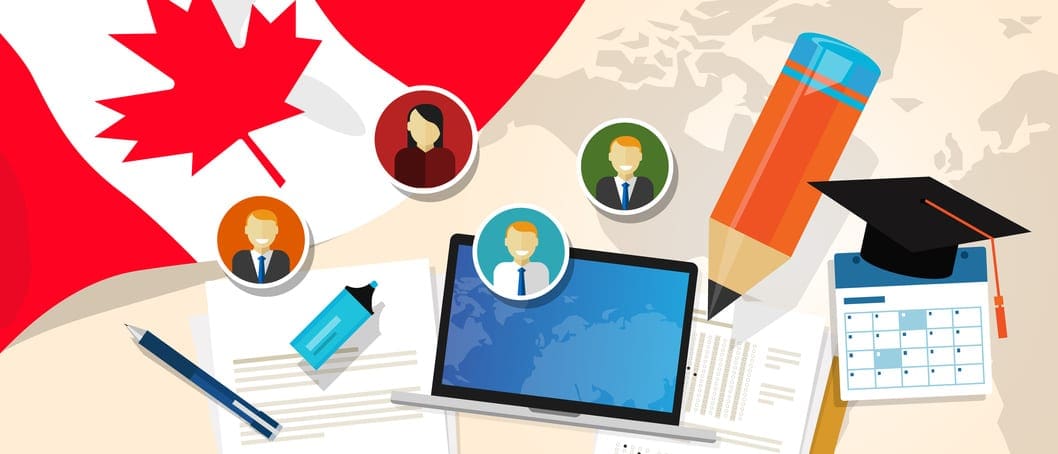 Canada is an exceptional place for students, and many of the famous Canadian social liberties are aimed at the younger generations. Most of the qualifications gained in Canada are accepted in the UK, and the average annual tuition fee for an undergraduate degree was £9,500 (compared to £12,000 in the UK). The average yearly cost of studying and living in the UK was around £19,000, compared to £16,500 in Canada, making it a cheaper and exciting study option. The basic study visa also allows students to work up to 20 hours per week during term and 30 hours during holiday periods.
For shorter study periods of six months or less, there are no visa requirements and any course within this time-frame is legal. For longer study, you'll need to apply for a student visa and go through all the required steps.
Life in Canada – Pros and Cons
Pros
Canada is the 8th most peaceful country in the world – you won't see much crime
People are incredibly friendly and polite
Cannabis is recreationally legal but can't be brought in or taken out
There are three million lakes in Canada
It holds the third cleanest air on the planet
Cons
Brown bears live in the national parks – be careful wandering around in the wilderness
Canadians are not the same as Americans and don't appreciate the comparison
In British Columbia and Quebec, winter tyres are required supplies when driving
Winter temperatures regularly reach -10C in Toronto and it gets worse in the north
Remote and isolated places are poorly connected and hard to live in
For many expats, living in Canada could be the ideal mix of progressive European culture combined with incredible natural space and cultural openness. With Brexit looking more likely each passing day, Canada could be a fantastic option for British expats seeking a new home away from the UK. You won't even have to change your royal family, as the monarch of Canada is none other than Queen Elizabeth II.
If you're considering international removals to Canada, international moving companies can get rid of all the hassle of packing, carrying and transporting your belongings. 1st Move International knows all about moving stress, and is here to help make your new life in Canada easier. Get a moving quote today.