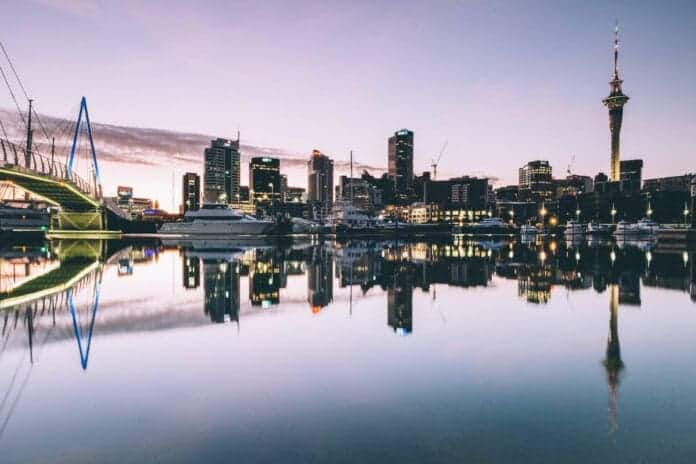 After the Covid-19 pandemic took hold around March of 2020, some 268,000 foreign nationals left New Zealand due to new border restrictions. Many have remained abroad, unable to return to their families, jobs, and studies. New Zealand immigration minister Kris Faafoi recently announced unprecedented immigration policy changes that will take effect in October, exempting certain groups from New Zealand travel restrictions.
These changes include the addition of an exception category, granting those with temporary work visas and other strong ties to New Zealand the ability to return. The government claims an estimated 850 people could qualify for this category. Spouses and children of New Zealand citizens and foreign residents can also return per the new policy changes. These individuals will need to prove their relationship and reason to stay in the country long-term.
Let's take a look at the specifics of New Zealand's immigration restriction changes. We'll cover who is eligible for the new exceptions and how the process will look for each group.
A Relief for Foreign Residents
Foreign residents need to either be active business owners or have a job in New Zealand to fall into the new exception category and receive permission to return to the country. They should also have a work, residence, or entrepreneur visa, or an essential skills visa that was not impacted by the Covid-19 situation.
To comply with the new requirements, foreign residents in the category must have left New Zealand after December 1, 2019, and should have lived in the country for at least two years before leaving.
Extensions on Expired Residency
Expats around the world have been unable to renew visas during the Covid-19 crisis. In New Zealand, around 5,600 people with residence visas in New Zealand were unable to apply for renewal.
If your New Zealand resident visa expired after February 2, 2020, you were automatically granted a 12-month visa extension. Those in this category are only permitted to enter New Zealand if they have been declared exempt from the country's border restrictions.
Temporary Visa Updates
Those with temporary work visas that expire before the year's end will be granted a -month extension. This new rule applies to around 16,500 workers and their dependents.
Recognised Seasonal Employer visa holders that were unable to leave New Zealand were granted an additional six months to continue working with flexible hours and make plans to return to their home countries.
Temporary visa holders in New Zealand can now apply for a Covid-19 short term visitor visa for a fee if they have a reason for staying in the country or they are unable to return home. Visit the New Zealand Immigration page for Covid-19 key updates for more information.
Business Owners and Parents
Foreign residents who actively run businesses and residents who have had dependent children for a minimum of six months have an opportunity to return to New Zealand given these new changes.
They will need to have lived in New Zealand for at least one year and applied to extend their visa by August 10, 2020 to be eligible for the new exceptions. Eligible individuals must have applied for resident visas before July 31, 2020, and their visas should not expire before the year's end.
These policy revisions provide much-needed relief for hundreds of individuals and families that were affected by border restrictions. However, keep in mind that you'll still need to quarantine upon entry into New Zealand. This will involve 14 days of isolation in a controlled facility.
Possible Reunions for International Couples
Before the new immigration changes, foreign spouses of New Zealand residents or citizens needed to enter the country with their partner or with a visa that proved their relationship. This forced many couples to separate indefinitely during the first months of the Covid-19 outbreak. In light of the immigration changes, spouses and children can apply to be a part of the new exception category.
Residents of Australia can also apply for a Critical Purpose Visitor Visa upon qualifying for the exception category. When they arrive in New Zealand, they will receive a resident visa. Other individuals from countries with visa waiver agreements with New Zealand can apply for the Critical Purpose Visitor Visa as well. This visa will be valid between six and twelve months, depending on your circumstances.
Visitors, International Students, and New Visa Applicants
Those with visitor visas who were unable to leave New Zealand, as well as those will visas that expire by the end of October 2020, will receive a five-month extension on their permitted time in the country. This will give them time to arrange plans and get back to their home countries.
Unfortunately, international students cannot move to New Zealand this year given the current restrictions. As of August 10, 2020, new visa applications, including student visas, are not being processed.
This update also impacts thousands of new visa applicants that submitted their paperwork before the outbreak. International students can still study remotely, and they will be able to apply for a new visa once the government lifts border restrictions. International students' visa statuses were not affected if they are still present in the country.
Support With Relocating to New Zealand
If you're headed to New Zealand long-term, you may need help shipping larger items like a vehicle. Car shipping companies like Autoshippers have the skills and services to help you ship your car or motorcycle to New Zealand.
If you need to ship your belongings to New Zealand, 1st Move International is here to help. We offer bespoke packing and removals services from the UK for those moving to New Zealand. We have 20 years of experience helping expats navigate unique situations, and we continue to offer our services despite the challenges of Covid-19. Our experts are here to relieve your worries so you can focus on getting back to New Zealand. Contact us now to receive a free Moving to New Zealand quote and get the reliable relocation assistance you deserve.