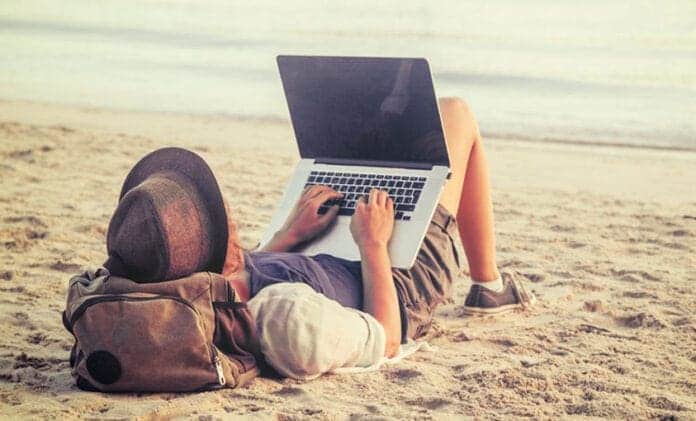 It is the exotic term used for those perennial travellers, the ones who have managed to work remotely and spend their days exploring the world while earning a living.
While 2020 is the year that has grounded us all and stopped our aspirations of travel, it has also created an opportunity. With more companies now seeing the value in remote work, backed up by a year of tried-and-tested ways to interact with disparate teams, they will certainly be looking into more flexible options in the future. Could it mean the death of the office? Maybe. But one thing we can certainly agree on is that it presents opportunities for you to enjoy living as a digital nomad while still working.
If you're thinking about making a big change and taking your remote even more remote, here are 10 best places to live for digital nomads.
Vietnam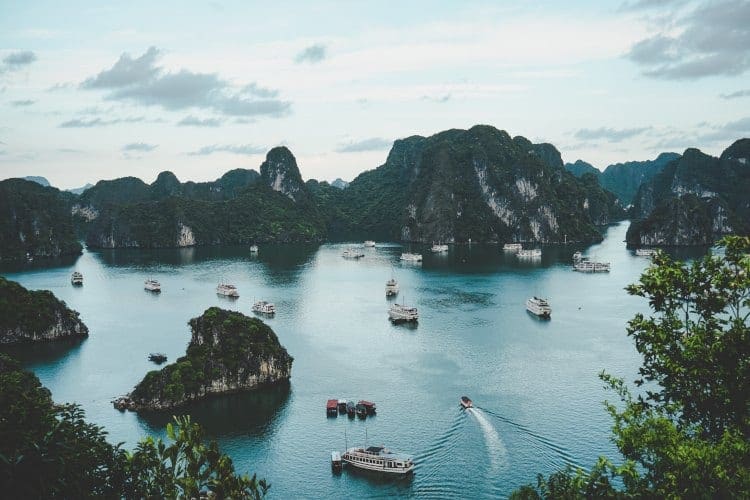 Vietnam is famous amongst expats for its low cost of living, great weather year-round, and an up-and-coming economy, which you can help grow if you choose to do your digital nomading there. Plus, there's a great startup scene and Vietnam has the third highest internet speeds in the region after Singapore and Thailand. You can even apply for a visa to enter Vietnam ahead of time. If you like buzzing cities filled with cafes try Ho Chi Minh City, or head tot he ancient beauty of Hoi An. Beach life is laid-back and beautiful in Da Nang.
Barbados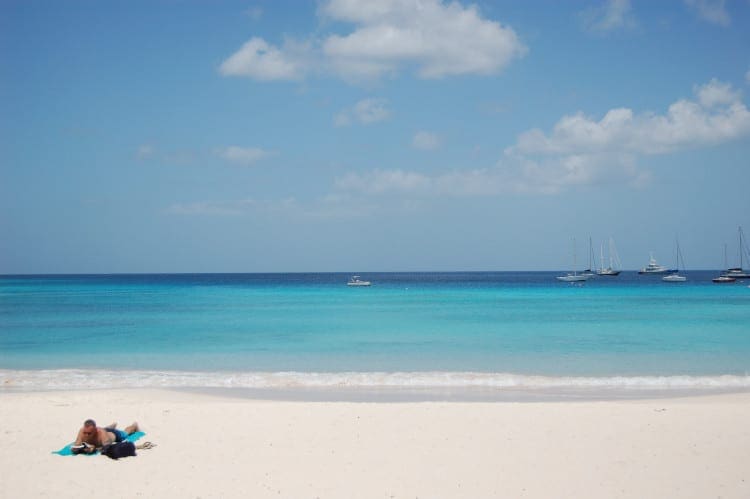 It is the Caribbean star where celebrities like to escape the winter months, with a laid-back culture, spectacular beaches and fantastic food (they call it the culinary capital of the Caribbean). And now the prime minister of Barbados herself, Mia Amor Mottley, has welcomed digital nomads with a new 12-month Barbados Welcome Stamp. This visa lets remote workers live and work in this sunny, safe paradise, and even reapply after the 12-month period has ended.
Valencia, Spain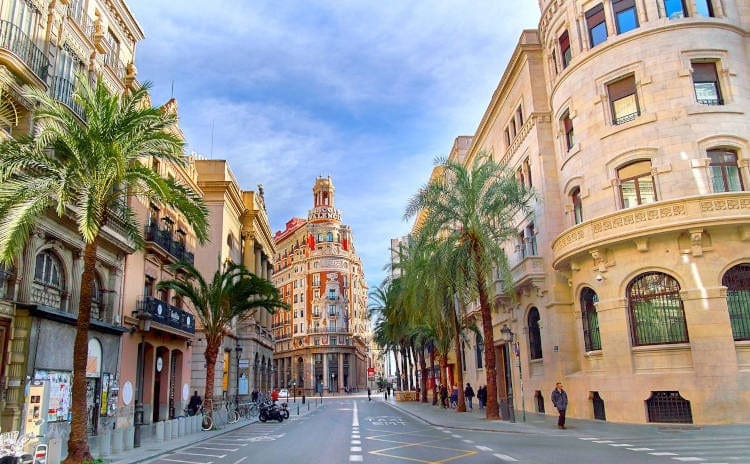 There are plenty of reasons why digital nomads are flocking to Valencia, including an excellent Mediterranean climate, and a very low cost of living. Think year-round sunshine, one of the most amazing parks in Europe (Turia Gardens is 9km long and set in an old riverbed) and cycle lanes that make it easy to explore the city by bike, although walking is easy too in this compact city. Combine city and beach living, sign up to one of the many coworking spaces, and discover why Valencia was voted the top city for expats in 2020 by Internations.org and is praised as one of the best places to live for digital nomads.
Bermuda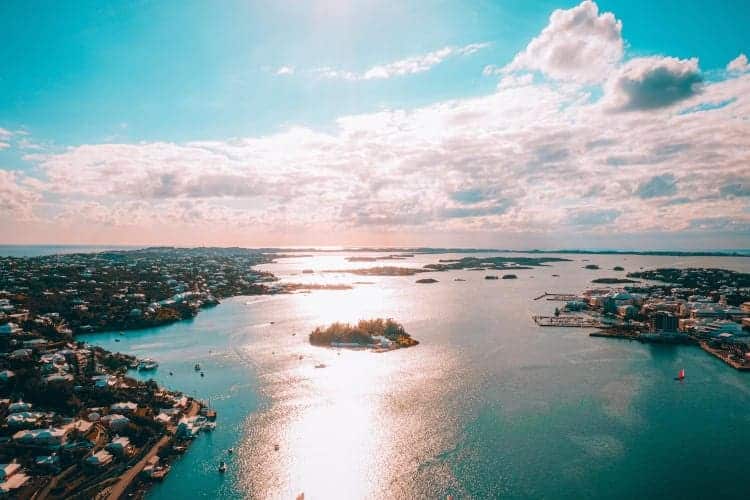 While many of the digital nomads flocking to Bermuda are from North America and Canada, Britons may want to get in on the action as well. After Bermuda began to notice that many foreign nationals were extending their 90-day visas, as well as booking longer stays in their villas and joining local fitness clubs, they started the Work from Bermuda certificate programme. This programme gives participants a residency visa, allowing foreigners to stay there for up to a year.
What do you need to apply for the Bermuda residency program?
Valid health insurance
Sufficient funds to cover all costs
Visa fee of $263
Bali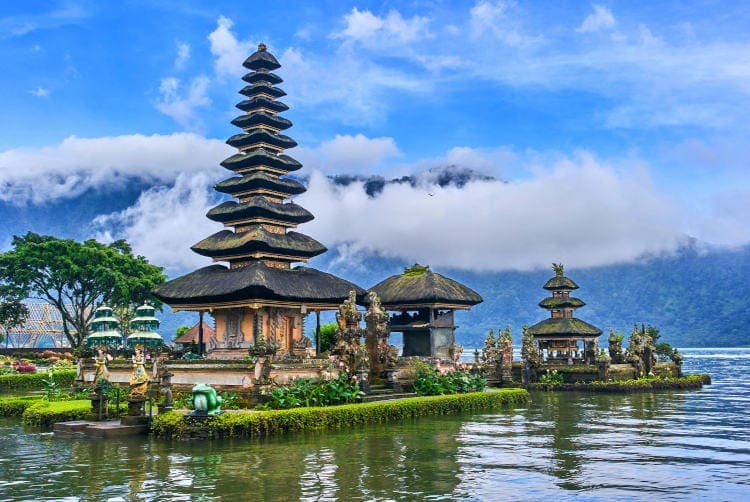 Bali has long been a popular destination for yoga gurus, fire dancers, circus performers and digital nomads alike, and that hasn't changed during the pandemic. So what makes Bali so one of the best places to live for digital nomads? First on most people's lists is the weather. Weather in Bali is beautiful year-round, maintaining itself at about 30C year-round (as long as you don't mind a bit of tropical monsoon from November to April). It's also a safe place for travellers, the cost of living is also much lower than in the UK, and there are plenty of coworking spaces.
Bangkok, Thailand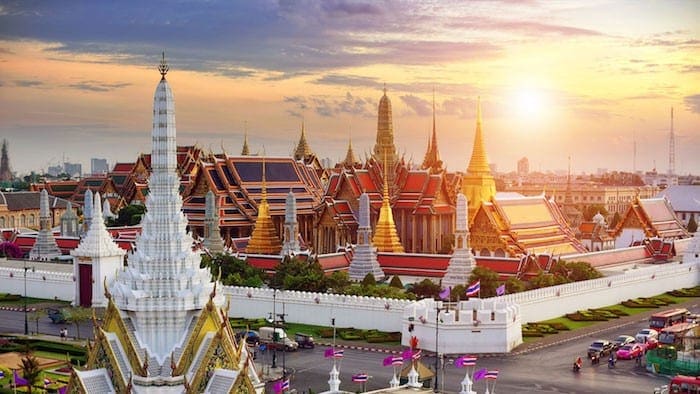 Bangkok is another popular place for digital nomads; it's exciting, it's a perfect mix of modern and traditional, and it offers a real 'bang' for your buck! It's also got great internet connectivity, with an average speed of 27 Mbps, certainly sufficient for monetising your travel blog. There are plenty of places around the city that offer free wifi. It's also a safe city to live in, most people understand English to a certain degree, and there are many coworking options.
Dubai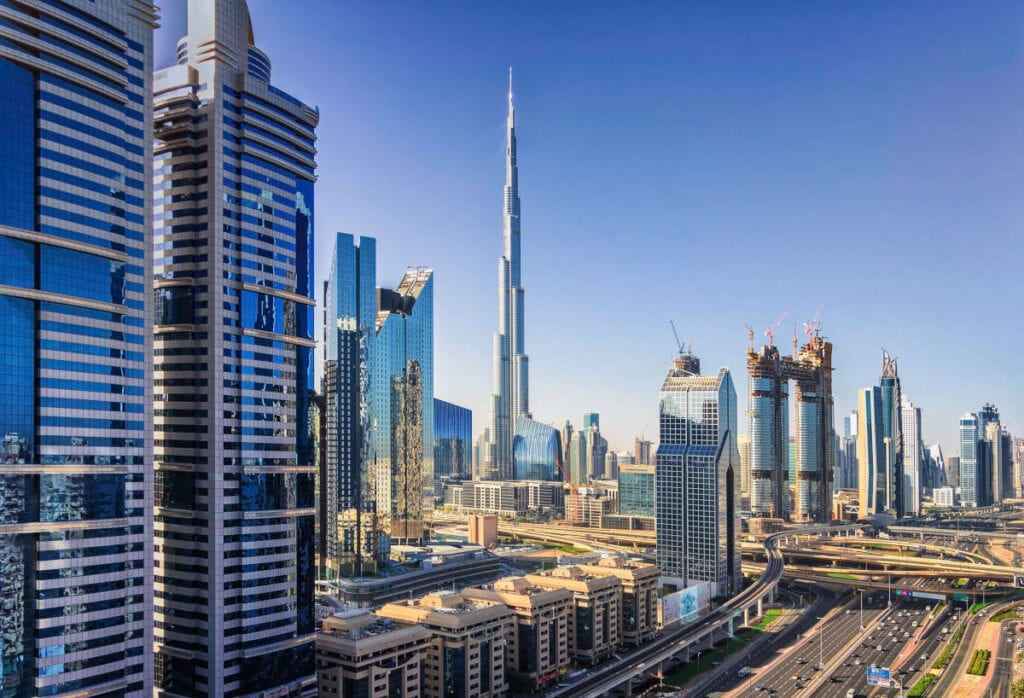 If you're really looking for a change from typical places where digital nomads tend to go, you may want to consider Dubai. This desert-like emirate is another place that has launched a remote work and travel visa. They also help visitors find housing and set up utilities for an easy start so you can hit the ground running. It's a great city for more business-minded digital nomads since it's highly connected and has a robust digital infrastructure.
Edinburgh, Scotland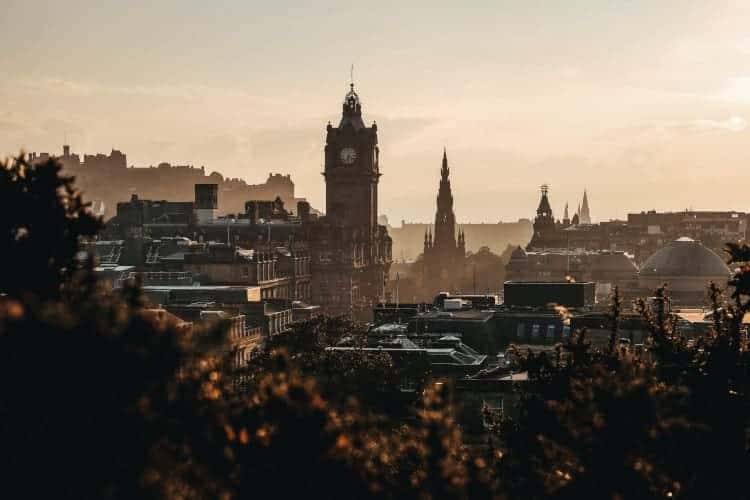 If you're from the UK, but you've never lived in Edinburgh, it's just a stone's throw away and a great place for digital nomads. It's not just gorgeous scenery, enchanting castles and the chance to relive your favourite scenes from Outlander, Edinburgh also has plenty of practical features that will help you follow your entrepreneurial dreams. There is an exciting startup culture happening, but still gaps in digital expertise which could present some opportunities, there is a vibrant arts scene and it's not far to the Highlands and Hebrides for scenic inspiration.
Berlin, Germany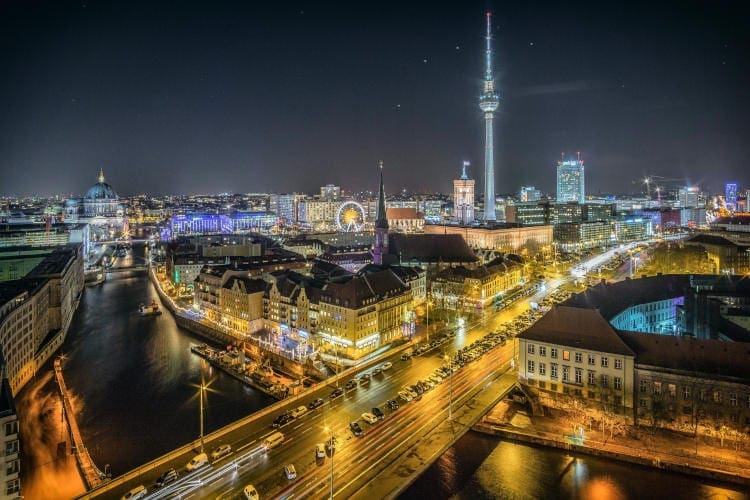 Berlin is another great option for digital nomads who don't want to stray too far from their native land because it's one of the cheapest cities in Western Europe. It's also got myriad coworking spaces, plus a great art scene for those digital-nomad-artist crossovers, and an entrepreneurial heart. Its central European location is great for exploring and English is widely spoken in Berlin, so folks from the UK won't have trouble feeling right at home.
Brussels, Belgium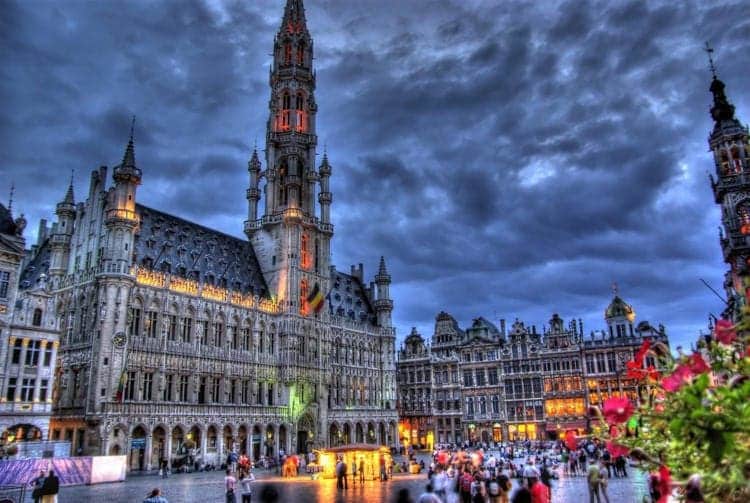 Another place that might not sound like the most obvious destination for digital nomads is Brussels. There's a huge expat community there, and English is very widely spoken. The cost of living is also quite low compared with other western European countries, there is a great foodie scene and you can jump the train to other countries for meetings at the drop of a hat.
Estonia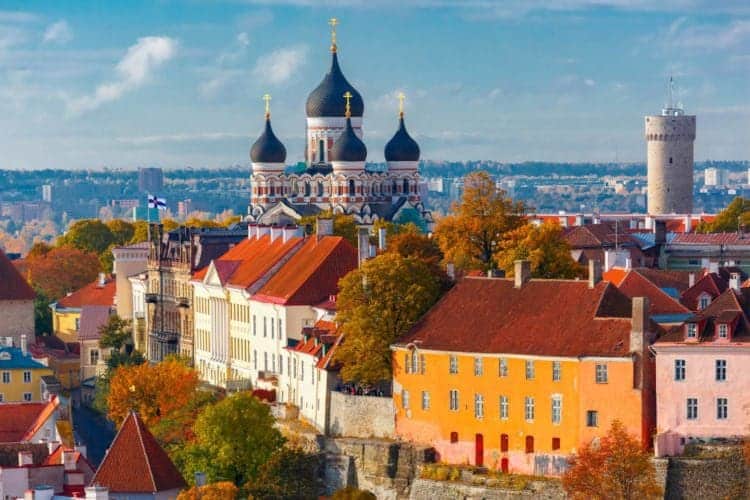 If you're considering living as a digital nomad and you want to go to a place where you can live well, work remotely and actually be useful to your destination, you should definitely consider going to Estonia. That's because Estonia has launched a Digital Nomad Visa, which they are hoping will help their economy recover from the loss of tourism during the pandemic. They're welcoming anyone who can work remotely, and who can prove that they are making at least €3,504 per month.
Where will you go?
It's a great time to be a digital nomad, especially since, these days, remote work isn't just for entrepreneurs; it's for anyone who can get their work done online. If you're feeling the itch to travel because cabin fever has got you down, choose any of the locations we mention in this article, and you're bound to have a fulfilling adventure. And if you are considering working from abroad, you can ship your household goods and personal belongings safely and conveniently using 1st Move International's expert shipping services. We make sure each move is safe, secure and affordable, so you can begin your new life with peace of mind.