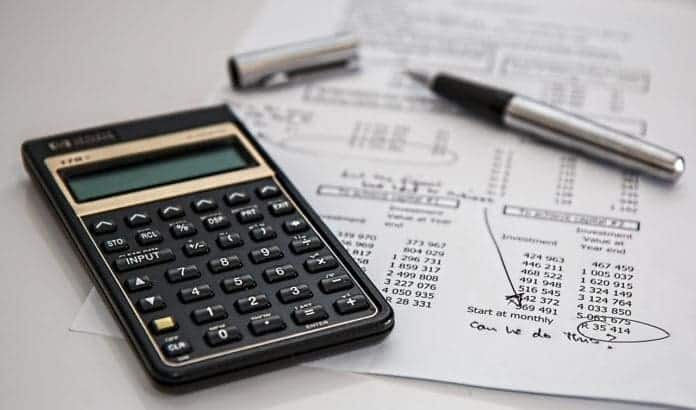 If you are thinking about living overseas, you're not the only one! An increasing number of Brits are leaving the UK to pursue career opportunities, to lower their cost of living or to make their retirement savings go further. Depending on your destination, some countries have a booming economy and welcome expats to participate, so you could possibly make some money while also lowering your living expenses.
However, if you are moving abroad without having a financial plan in place, you could find yourself without affordable housing in your new host country or unable to return to the UK quickly should an emergency arise. Here are five smart financial plans you should make before starting your expat journey.
Be Sure You Have Adequate Savings
If you're serious about wanting to move abroad, it's important to have adequate savings. Ideally, you should have enough savings to cover seven to nine months of living expenses before you make your move, although the exact amount will depend on whether you will be employed, your family size and lifestyle considerations. At a minimum, you will need enough money to cover your initial housing costs, including security deposits and other costs of settling in, as well as enough to cover any emergency healthcare costs and the costs of moving back to the UK if you decide that the expat life is not for you.
Make a Budget For Living Abroad
While it's important to have savings, you also must know how much it will cost to live in your new location. If you don't understand the cost of living there, your savings may not last for the time you think. Before moving, determine the costs of food, housing, utilities, transportation, insurance and other recurring expenses at your destination. That information will let you make a monthly budget based on your income and expected spending.
Sample budgets are available online for many countries. Moving checklists, expat blogs and online cost-of-living calculators will also help you create your budget. Once you have moved, you can keep track of your expenses for several months and adjust your budget accordingly.
Choose Your Bank Before You Move
Choosing a bank in your new location before you move can simplify things for you once you get there, so be sure to research banks in your destination in advance. Determine which international clearing networks they use and whether they issue credit cards with a Visa or MasterCard brand and whether they have an extensive ATM network. Also, determine if deposits with the banks are guaranteed and who is the guarantor.
In some countries, it is relatively easy to open a bank account from the UK, while others will not permit you to do it until you move and have a permanent residential address. If you can't open the account before you move, check with the bank to see which documents you will need so you can open the account quickly when you arrive. It's worth checking with your bank in the UK to see if it has a presence in your expat country, which could simplify things greatly.
Understand Expat Taxes
Moving from the UK does not necessarily mean you will be exempt from paying UK tax and National Insurance. Even if you are exempt, you may still be liable for taxes in your new location. If you still receive income from the UK, such as rental income, you will be liable for income tax if it exceeds your personal allowance, so be sure to do your research to prevent any issues.
Sort Out Your Pension
If you are planning to retire overseas, you will need to arrange for depositing your state and private pensions into your new expat bank account. While you can still receive your state pension as an expat, you won't be eligible for any automatic payment increases in the future.
If you'd like to plan your move overseas, contact us or check out our international removals services here. We also have some useful guides on moving to most major destinations. These cover aspects such as the cost of living, retiring abroad, education and more.