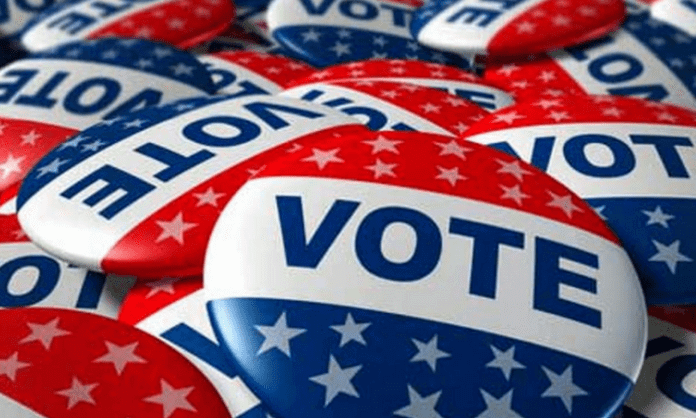 Becoming an expat is an exciting endeavour, but there is nothing like an election season to remind you of life back at home. US citizens living abroad are currently experiencing that reality and may be preparing to vote from overseas for the first time.
US expat voting is a process that few understand unless they've done it, and some may worry about the steps involved. With the presidential election approaching in November, you may even be wondering, can US citizens living abroad vote in the US elections?
US expats can vote from abroad, and the process is fairly straightforward. 1st Move International is here to make living overseas hassle-free, and we want to help ensure American expats cast their votes this year. We've created a guide to help remove any barriers so you can make your voice heard on November 3rd.
Let's take a look at the steps involved with voting from overseas. Before you know it, you'll be ready to cast your vote and help your fellow American expats do the same.
Can US Expats Vote in the US Elections?
Yes, US citizens living abroad are entitled to vote in all primary and general elections. Both overseas and military voters can request an absentee ballot. You will need to make sure you are registered to vote and follow the steps laid out by your home state.
Can I Register to Vote Online?
Yes, 40 states allow their residents to register to vote online, while others allow you to print an application form to mail in. You can register to vote online as long as you are 18 years or older, and meet all of the other voting requirements.
The process for voter registration will depend on your home state or the last state where you were a resident before moving abroad. The Federal Voting Assistance Program is a great place to find the state-specific requirements, tools, and contact information you need to register to vote. Overseas Vote Foundation and Vote from Abroad are also great resources for US expat voting.
If you're not sure if you are registered to vote in the upcoming election, you can check your registration status here.
Steps For Americans Voting Abroad
If you are already registered to vote, you can vote overseas by taking the following steps. Getting started as early as possible is the best way to ensure a smooth process, but even as the deadlines draw near, you still have options for making your voice heard. We'll walk you through each step to ensure you're prepared to cast your ballot in all future elections.
Request Your Ballot
Registered voters still need to request a ballot in order to vote overseas. The US Department of State suggests completing a Federal Post Card Application to mail to your election officials each calendar year to ensure you receive absentee ballots. Depending on your state's procedures, you will either receive your absentee ballot electronically or by mail.
Know Your State's Deadlines
Each state has different deadlines for absentee ballot application and return. It is important to come up with a voting plan to ensure your ballot arrives in time. Here is a list of each state's ballot application and return deadlines.
You should receive your absentee ballot within 30 days of an upcoming election. If you do not receive your ballot within this time frame, you can use a Federal Write-in Absentee Ballot to cast your vote.
Send in Your Ballot
When you receive your ballot, it will come with clear instructions on how to vote. Follow the instructions and make sure your ballot is clear and legible. Overseas voters have a number of options when it comes to sending in their votes. The options laid out by the US Department of State are as follows:
Mail-in – Voters with access to a reliable mail system can vote by mail. Make sure to follow your state's instructions for mail-in votes and use the proper international postage.
Fax, email, or internet – Several states allow overseas voters to cast their vote electronically. Check the options in your state to see if you are eligible for this option.
US Embassy Diplomatic Pouch – You can drop off your ballot at your nearest US Embassy or Consulate. If you do this, you will still need to address your ballot to your designated election officials and use the proper postage.
Express Courier Service – If you are worried about getting your ballot sent on time, you can use a professional courier service to cast your vote from overseas.
---
Despite living a new life away from your home country, as a US citizen, you can still exercise your right to vote from abroad. We hope our guide has given you all of the resources you need as an American voting abroad. The uncertainties of expat life are numerous, but luckily, voting overseas does not have to be one of them. Use the tools and resources above, and you're sure to have success as an American overseas voter this election season.
1st Move International has offered bespoke packing and removals services for over 20 years. We are here to help answer your questions on all expat-related topics. If you're in search of a dependable international removals service, contact us now to receive a FREE quote.