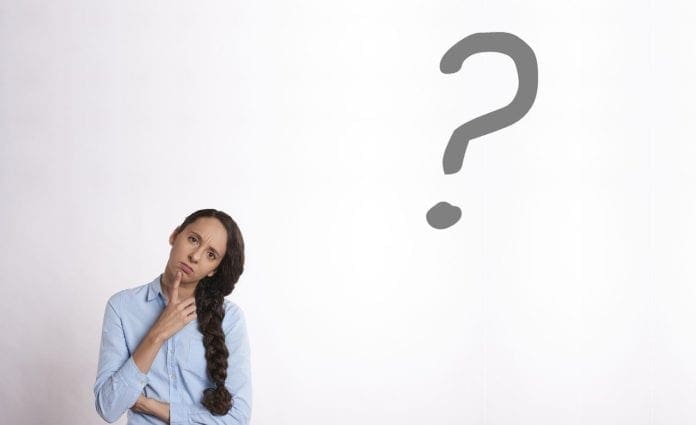 Last year we posted a blog on How to Ship Furniture Overseas Safely with 1st Move. This covers exactly how to pack, prepare, organise and ship furniture overseas.
Here we dive into the decisions and factors you may want to take into account before you reach the actual packing stage, such as deciding what to bring, weighing the cost of buying abroad with shipping a much more.
---
International removals is no easy feat. Upping your life to another part of the world is an exciting but rather daunting experience, so sometimes it can be nice to have a piece of home with you.
So do you take everything but the kitchen sink? Or should you streamline your belongings? Well, the good news is that with international shipping, you can find a safe, secure, and affordable way to take everything you need abroad. Shipping household goods overseas is fast and hassle-free, and with the right company, you can get support with everything from packing up to paperwork. So how do you get started? It begins with deciding what to take with you, which can depend on a variety of factors.
How the Climate Can Affect What You Bring
The type of furniture you choose to take with you needs to withstand a change in temperature and humidity levels. If you are opting for a life in the sun, it's important to bear in mind how this can affect your furniture.
Wooden items can be susceptible to fluctuation in temperature and humidity. Indoors, temperatures above 20C and humidity beyond 55 per cent can cause wood to weaken and break. Consistently dense humidity can cause wood to swell and crack at the joints. This means that your furniture may not be so fond of your new-found paradise. Equally, if you're heading to a cold climate, you need to ask, will your furniture work? Or would it be out of place? Sometimes it's easier to buy locally to suit the climate than ship furniture overseas.
The Cost of Buying Abroad
Choosing the right furniture for your home is a very personal journey. Investing time and effort into making your home special is important, and it can be disheartening having to start again from scratch. Moreover, selling furniture second-hand means you will make a significant loss from when you originally purchased it. You may not be able to find something as pleasing at a similar value in your new location. Depending on your destination, you may find that prices are higher than expected, and costs can quickly mount up. It could be more economical to consider shipping household goods overseas.
Home Comforts
You can't put a price on those home comforts. From your cherished grandfather clock to your ultimate comfort bed, it may be difficult to find a replacement to match up. The task of finding a new version of your favourite bottom-base to watch the television or your treasured coffee table to rest your personal mugs seems like a time-consuming mission. And if you're only moving for a specific period, for a job contract perhaps, it can make more financial sense to ship furniture overseas with you and return home with it at the end of your contract.
Buying and Selling Takes Time
With moving abroad, comes a lot of organisation. It is a huge transition that requires a lot of work, but the pay-back is worth all the effort. Whether you are moving for a new job or simply for a change of scene, it will take up a lot of time and energy. You may want to kick your feet up after getting your new keys, but you'll need a sofa for that. So, it is entirely down to personal choice whether the foreign furniture quest is appealing to you. Fast shipping means that you can skip the slog of buying home-essentials and receive everything you need to your door.
So You've Decided What to Take, Now How Do You Do It?
If you decide that shipping household goods overseas is the way to go, it can be an easy and pain-free way to start your journey. Choose the right company, and they'll pack everything up so it doesn't move on the journey, create a pallet to your exact specifications and even help you with the paperwork.
Professional Packing
At 1st Move International, we are experts in the art of packing containers safely and securely. We have perfected how to organise your things to save on cost and space. In just seven steps, everything is neatly and individually packed—bubble-wrapping large items for maximum protection—and arranged onto your pallet. Add further generous layerings of protection (cardboard, film, bubble wrap and strapping), and you can rest assured your items will arrive in one piece. We then document your palette and track its journey straight to your door. Our aim is to make the transition as quick and efficient as possible, priding ourselves on fast one-week delivery. Because who likes waiting around to start their new life?
Organise Your Paperwork
We want you to settle-in as quick as you do, which is why we have custom clearing agents at every port to meet you and guide you through the necessary paperwork. As a UK registered broker, when your goods leave the UK, we will electronically file the appropriate paperwork to ensure a smooth exit from the UK. Once your goods have passed the country's local rules and regulations, you can make your way to your new home in no time.
Conclusion
This is your move, and you want to make it as stress-free as possible – so whether that means 'bring it' or 'sling it' is entirely up to you. When you find yourself scratching your head over what to take with you, refer back to these key factors to make the right decision for you. At 1st Move International,we are here to offer you a fluid and simple transition if you opt for shipping household goods overseas. So you can start your new life with everything you need.