Safer Removals
We pride ourselves in our packing, and for good reason. Rather than shipping items lose like most movers, we'll carefully pack and wrap your household goods onto shipping pallets, ensuring that we make the best use of space to minimise the total volume.
We then wrap the entire pallet with clear stretch-wrap film to secure all items tightly together and reduce movement during transit. Extra layers of cardboard sheet and export standard bubble wrap are then added to further increase the protection for your move.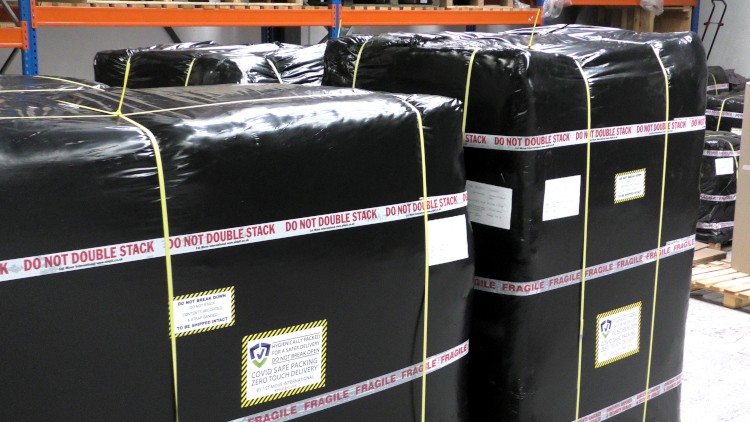 Lastly, we encase the whole shipment in our recognisable black shrink-wrap film which is heat treated for a tight fit. This provides an exceptionally secure seal from the outside world, helping to guarantee that your personal belongings are protected and untouched upon arrival at your door.
This one of the safest ways of shipping household goods and furniture and prevents any handling of individual items, ensuring that your goods arrive protected and untouched since leaving the UK. The ideal method of moving abroad.
See our safer packing page for a more detailed breakdown of our packing procedures.