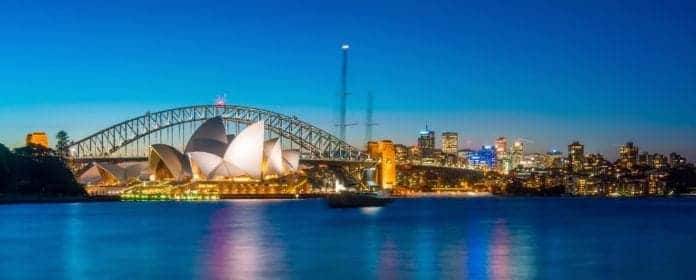 Australia, a continent known for its incredible diversity in landscape, wildlife, and culture, offers something for everyone. Whether you're drawn to the laid-back vibes of Perth on the West Coast or the bustling cities of the East Coast, each region boasts its unique charm. In this updated and expanded article, we will compare and contrast the East and West Coasts of Australia, delving deeper into their attractions, climates, and lifestyles to help you decide which side suits your preferences and needs.
Climate and Scenery
East Coast
The East Coast of Australia experiences a diverse climate, ranging from tropical in the north to temperate in the south. This region is blessed with stunning beaches, lush rainforests, and impressive national parks. Iconic natural wonders such as the Great Barrier Reef, the Whitsunday Islands, and the Blue Mountains make the East Coast an outdoor enthusiast's paradise.
West Coast
On the West Coast, you can expect a Mediterranean climate in the south and a more arid environment in the north. This part of Australia is known for its spectacular coastline, vast deserts, and striking rock formations. Highlights include the Ningaloo Reef, the Pinnacles Desert, and the Kimberley region. The West Coast offers a more rugged and remote experience compared to the East Coast.
Cities and Infrastructure
East Coast
The East Coast is home to some of Australia's most populous and developed cities, including Sydney, Melbourne, and Brisbane. These urban centers offer excellent infrastructure, public transportation, and a wide range of job opportunities. With numerous universities, cultural institutions, and sports facilities, the East Coast is an attractive destination for those seeking the conveniences and excitement of city life.
West Coast
Perth is the major city on the West Coast and is known for its relaxed atmosphere, beautiful beaches, and thriving arts scene. While the infrastructure and public transportation may not be as extensive as on the East Coast, Perth still offers a high quality of life. Smaller cities like Fremantle and Broome provide a more laid-back lifestyle and give you a taste of Australia's unique West Coast charm.
Lifestyle and Culture
East Coast
The East Coast offers a diverse and vibrant cultural scene, with numerous events, festivals, and live music performances throughout the year. Sydney and Melbourne are particularly known for their world-class dining, shopping, and nightlife. The East Coast lifestyle caters to those who enjoy a fast-paced, cosmopolitan environment.
West Coast
A more laid-back lifestyle characterizes the West Coast. Perth, although a bustling city, maintains a relaxed vibe with its outdoor cafés, stunning parks, and world-class beaches. The West Coast is ideal for those looking to escape the hustle and bustle of city life and immerse themselves in nature while still enjoying modern amenities.
Outdoor Activities and Adventure
East Coast
The East Coast of Australia is a haven for outdoor enthusiasts. You can enjoy activities such as surfing, scuba diving, and sailing along the coastline, or head inland for hiking, rock climbing, and mountain biking in the national parks. The Great Ocean Road, stretching from Torquay to Allansford, is a must-see for its breathtaking views and unique landmarks, like the Twelve Apostles. Wildlife encounters are also plentiful, with opportunities to spot kangaroos, koalas, and even whales during their migration season.
West Coast
The West Coast offers a wealth of outdoor adventures for those seeking a more rugged and remote experience. From exploring the ancient landscapes of the Kimberley region to swimming with whale sharks at Ningaloo Reef, the West Coast provides countless opportunities for adventure. Camping, four-wheel driving, and fishing are also popular activities in this region, allowing you to experience the vastness and untouched beauty of the Australian outback.
Cost of Living and Job Opportunities
East Coast
The cost of living on the East Coast, particularly in cities like Sydney and Melbourne, can be relatively high due to increased demand for housing and amenities. However, the East Coast also presents more job opportunities across various industries, including finance, technology, healthcare, and education, offering a greater potential for career growth and development.
West Coast
While the cost of living in Perth is generally lower than in the major cities on the East Coast, job opportunities can be more limited. The West Coast's economy is heavily reliant on the mining and resources sectors, which can be subject to fluctuations. However, there are still opportunities in industries such as tourism, agriculture, and renewable energy.
Learn more about the cost of living in Australia vs the UK.
Conclusion
Ultimately, the decision between Australia's East and West Coasts depends on your personal preferences, lifestyle, and career aspirations. The East Coast is better suited for those who thrive in bustling cities with a diverse cultural scene and a wide range of job opportunities. In contrast, the West Coast appeals to those who appreciate a more laid-back lifestyle, with a stronger focus on nature and outdoor adventures. Both regions offer unique experiences and attractions, making Australia a truly remarkable destination to visit or call home.
If possible, consider traveling to both the East and West Coasts to explore each region's distinctive character firsthand. This will allow you to make a more informed decision about which side of Australia best aligns with your desires and needs. Regardless of your choice, Australia's stunning landscapes, friendly locals, and rich cultural heritage are sure to leave a lasting impression.
Moving to Australia from the UK
Are you ready to make the move to either the East or West coast of Australia? Well, you're in luck. 1st Move International provide unbeatable international removals services from the UK to Australia, with faster shipping and safer packing to ensure smooth shipment of your personal belongings overseas. Get in touch today or get a free quote here on our website to find out more.