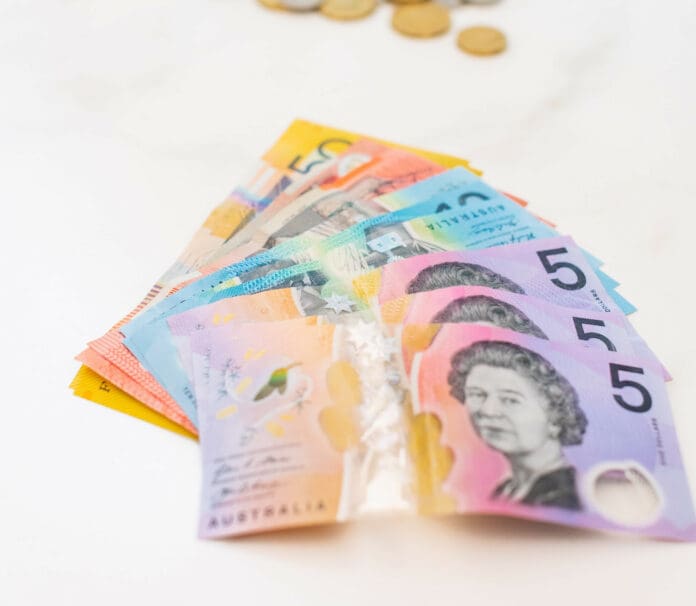 Moving from the UK to Australia: How Much Should You Budget in 2023?
If you have dreams of swapping the UK for sunnier shores in Australia, the first question is always – how much will it cost? From application fees to flights and shipping, the expenses add up quickly.
In this guide, we break down the costs associated with moving from the UK to Australia in 2023 so you can budget properly. Whether you're moving solo or with a family, expect to spend £10,000-£20,000 or more to relocate down under.
Here is a breakdown of what to expect to pay:
Skills Assessment Costs: Before applying for a visa, many UK citizens will need their qualifications assessed. This costs $500-$1,000 AUD (£275-£550) depending on your profession.
Authentication Fees: Any copies of documents will need to be certified by a solicitor or notary public at around $100-$200 AUD (£55-£110) total.
Mandatory Medical Check: As part of the visa application, all applicants must complete a health examination costing around $300-$600 AUD (£165-£330) per person.
Police Certificate: You'll also need to provide an Australian Federal Police clearance certificate which costs $50-100 AUD (£28-£55).
Visa Application Fee: The core visa application charge is $4,640 AUD (£2,417) for a Skilled Independent Visa (subclass 189).
Visa Assistance: Many opt to use a migration agent for help applying, costing $2,000-$4,000 AUD (£1,100-£2,200).
Flights from the UK to Australia: Airfares vary drastically based on season and airline. Budget $1,500-$3,000 AUD (£825-£1,650) for a one-way ticket.
Shipping Your Belongings: For a full shipping container, expect to pay around $6,000-$12,000 AUD (£3,300-£6,600). Get a UK to Australia removals quote now for a free tailored estimate.
Rental Deposits & Advance Rent: You'll need 4 weeks deposit plus 2 weeks advance rent. E.g. $4,500 AUD (£2,475) for a $1,000/week rental.
Ongoing Health Insurance: Budget around $250-$400 AUD (£140-£220) monthly for family coverage.
Add it all up, and the total cost to move from the UK to Australia in 2023 comes to approximately £10,000-£20,000+ depending on your circumstances.
While moving to Australia requires significant upfront investment, the long-term benefits and improved quality of life are often well worth the cost. Australia consistently ranks amongst the best countries in the world for overall living standards, economic opportunity, education, healthcare, and more.
With meticulous financial planning and preparation, relocating to Australia can be an incredibly rewarding experience. The natural beauty, friendly people, and laidback lifestyle down under make it an appealing destination for many.
Though the migration process involves many expenses and paperwork, think of it as an investment into your future. The ability to live, work and raise a family in Australia is a chance for a higher standard of living.
With the right expectations and budget, the monetary outlay to settle in Australia will pay dividends over the years to come. The financial undertaking ultimately paves the way for life in one of the most developed and prosperous nations on Earth.
So while intimidating at first, the cost of moving to Australia should not deter those who truly wish to realize the Australian dream.

With some sacrifices, smart planning and vision for the long run, the benefits will far outweigh the initial costs for most.
When you have finally decided to make that move from the UK to Australia contact 1st Move International. We are specialists in household removals and offer the complete a shipping service from packing, insurance and door to door delivery. Click here for more information on our UK to Australia Moving Services.
As a footnote, here are the average annual salaries for skilled workers by Australian state as of 2023:
New South Wales: $95,000 AUD
Victoria: $92,000 AUD
Queensland: $90,000 AUD
Western Australia: $98,000 AUD
South Australia: $85,000 AUD
Tasmania: $80,000 AUD
Northern Territory: $92,000 AUD
Australian Capital Territory: $102,000 AUD
The national average salary for skilled workers across Australia is approximately $92,000 AUD per year. However, there is significant variation between states.
Western Australia and the ACT tend to have the highest average wages for skilled professionals, boosted by mining and government jobs respectively.
Victoria and New South Wales are not far behind as Australia's two most populous states with major urban hubs like Sydney and Melbourne.
South Australia, Tasmania and Northern Territory generally have lower average salaries compared to the national benchmark.
When planning a move to Australia as a skilled migrant, be sure to research salaries in your specific field and desired location. Income potential can vary greatly depending on where in Australia you choose to live. Factor the cost of living in each state as well.