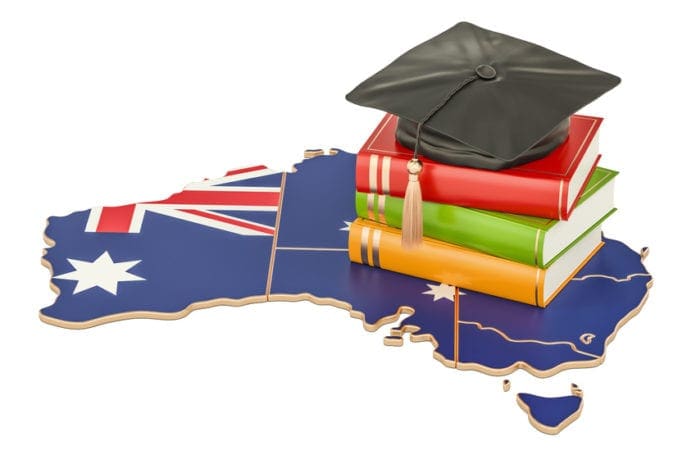 If you are relocating to Australia, you will want to make sure the whole family settles in nicely. Part of that is knowing the education options available for your children, how it works and whether you need to be paying. After all, one of the great advantages of an international move to Australia is the quality of life it offers, which should also stretch to education.
Australian Schools vs UK Schools
The standard of education in Australia is world-class, which is great news for your family. In fact, the Human Development Index (HDI) ranked Australia third in the world out of a total of 174 countries based on high GDP, life expectancy, literacy and education, just behind Norway and Switzerland.
UPDATE: As of 2023, Australia has dropped from 3rd to 5th. Norway and Switzerland still hold the top spots, however, both Iceland and Hong Kong have overtaken Australia in the HDI index. For reference, the UK currently ranks number 18.
As in the UK, you will have a choice between public (state) schools, faith schools and private education, with most children – a good two-thirds – attending public schools. Education is compulsory from ages six to 16, with the government recommending a year at preschool before primary school.
As in the UK, the school structure is also divided into preparatory school (kindergarten), primary and secondary school and then higher or further education for those who want to attend. When it comes to choosing a public school for your children, it is based on a catchment area, just like at home.
There is no national curriculum in Australia, each state sets its own criteria and the school year runs from January to December.
Whatever school you're looking for, the Australian Schools Directory has institutes listed, of every type and for every region.
What is the education system like in Australia?
Public Schools
How Much Do Public Schools Cost in Australia?
In Australia, public schools are free of charge to Australians and permanent residents, but you will be expected to pay for certain things such as school uniforms, books and other supplies.
You apply to each school directly and in order to qualify for free public school education, you will need to show documentation as proof of residence. If you are on a temporary visa, you may have to pay a fixed tuition fee, depending on which state you are living in.
The Australian government website lists links to each state's education department for more details on foreign children studying in the country. These websites outline in more detail which visas mean you are exempt from paying tuition fees and which are not.
Public School Curriculum in Australia
When it comes to studying, the local state is responsible for the curriculum at both public and private schools. There is a strong focus on sporting achievements and of course, the catchment areas for better schools can be more expensive.
These public schools don't teach a British curriculum and very rarely follow the International Baccalaureate, so if you will be moving your children home or to another country for higher education at a later date, ensure that their Australian qualifications will be accepted.
Private Schools
There are plenty of private schools to choose from across Australia, although fees can be high. There are independent schools and then there are those that are associated with a faith or an educational ideology.
As with the UK, these private schools are considered to offer a better education with more varied extracurricular activities and teachers are paid more.
Many religious schools in Australia are Catholic, although there are schools representing all religions. These are often cheaper than standard private schools – and sometimes even cheaper than the temporary visa tuition fees paid to state schools – although, of course, the education will also include the religious teachings of that particular school.
The private schools directory is a good place to start if you are looking for which options are in your area or if you prefer to start your search with a type of school (such as Montessori) and see where they are.
There are international schools, for those who would prefer their children follow the same curriculum as at home, but there are less of these in Australia than in many other countries and the fees can be extremely high. Sometimes there are waiting lists and your children may be asked to pass an exam in order to attend.
Higher Education in Australia
If your children are looking at further and higher education options, then you can count on world-class services in Australia. In fact, according to the Australian government university guide, the country's institutions rank among the world's best by discipline, particularly in engineering and technology, medicine, environmental science, and accounting and finance.
You have plenty of choices, too. There are 43 universities in Australia, including two international universities and one private university. The Quality Indicators for Learning and Teaching website lists all the institutions and compares student experiences and graduate employment opportunities, so you can better choose an institution to suit you.
Is Higher Education Free in Australia?
Australian universities are fee-paying, but they are subsidised by the government. Prices can vary based on the course and level of study – although they are often cheaper than in the UK.
However, if you are on a temporary visa, your children will have to study at university as international students and student loans are not available. You can expect fees of around £11,000 a year, although there are international scholarships available through Scholarships for Development. If your children have been through the Australian education system, they could be eligible to pay local fees.
Applying for University in Australia
To apply for courses, students should apply to the University Admission Centre with their Australian Senior Secondary Certificate of Education or equivalent international qualification for acceptance.
Other Options for Higher Education
For children who don't necessarily want to go to university, Australia offers Vocational Education and Training, which is a partnership between government and industry. Children can study at Technical and Further Education (TAFE) institutions, as well as private institutions and often courses will involve industry experience.
Both the federal and state governments provide funding and regulate the sector, while employers and industry groups contribute to training policies and priorities to ensure the course produces qualified workers with the right skills. The Australian Skills Quality Authority can offer more detailed information on the opportunities available.
Summary
If you are travelling to Australia with your children, particularly on a temporary visa, be prepared that you will have to pay for their education even if you are sending them to public school. If you are keen on private education, it may be worth considering a faith-based private school as it may even offer a saving compared to public school tuition fees.
However, whether you choose public or private, you can rest assured they will be receiving a world-class education, with a strong focus on sports and extracurricular activities.
Education changes from state to state, so look at the schools in the region you are considering moving to before you make a final decision.
Once those decisions have been made, it's time to get excited about the great standard of living the whole family will enjoy Down Under.
Read more about moving to Australia as an ex-pat, including how to obtain a Visa, the cost of living, travelling with pets and more in our Expat Guide to Moving to Australia.