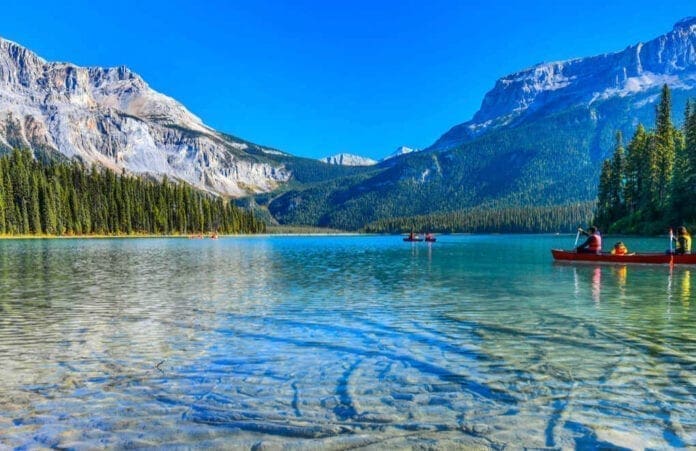 Canada really sets the bar high for the quality of life. With unspoiled landscapes and beautiful nature in abundance, free healthcare and an open-minded approach to life, it's arguably one of the best and friendliest places to live in the world.
When it comes to choosing your preferred city it's important to know the key features to find out what is best for you. We've whittled down all the major areas in Canada to find the best towns to live in Canada to help you find the best place to move to for you and your family.
Ottawa, Ontario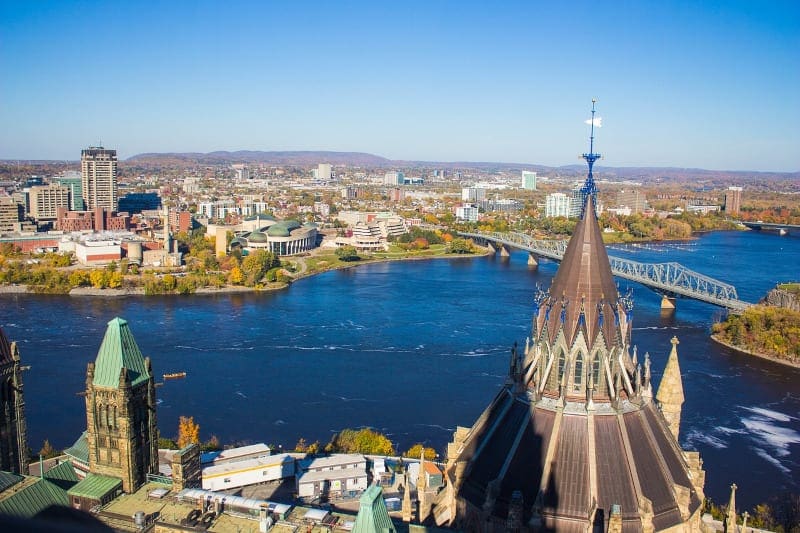 With 17,000 British ex-pats residing in Canada's capital city of Ottawa, Ontario, it's safe to say that it's one of the most popular choices for ex-pat life in Canada, but why?
Not only does Ottawa offer higher salaries than that of other Canadian cities, but it also presents a particularly attractive work-life balance. Popular for its skiing opportunities, Ottawa offers easy access to skiing facilities, unlike some other Canadian cities, meaning expats living in this amazing metropolis can make the most of their free time without taking additional holidays off work.
For non-skiers, there is an abundance of things to do like visiting national parks, natural swimming and taking camping trips.
Ottawa, Ontario would suit families who are relocating for career purposes. The combination of higher salaries, unlimited activities on your doorstep and the lowest crime rates in the country, make it one of the best cities for expats moving to Canada.
Vancouver, British Columbia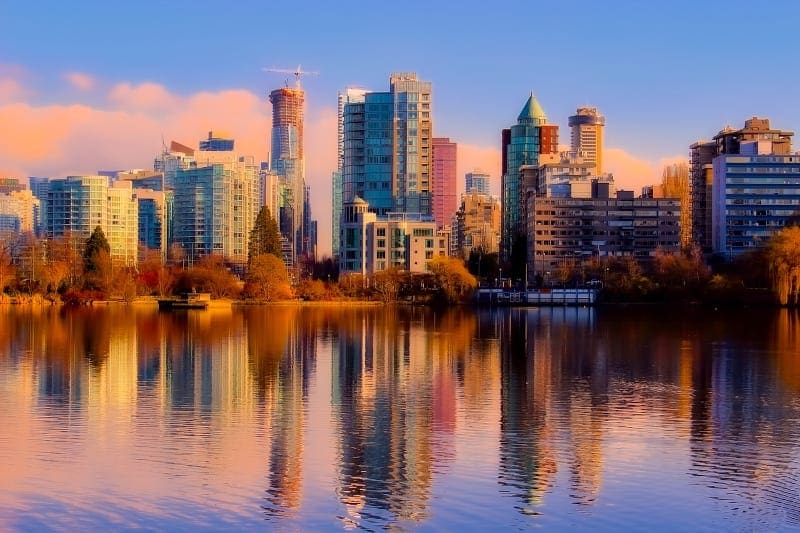 With a staggering 600,000 expats from the UK enjoying the Vancouver lifestyle, it certainly is one of the most diverse, multicultural cities in Canada. The illustrious city on the country's west coast has a strong connection with Asia, making it a highly successful business city; boasting incredible employment opportunities for expat professionals.
Consistently voted one of the most liveable cities in the world, Vancouver is surrounded by spectacular scenery, from beaches to mountains, as well as being a short hop from stunning Vancouver Island. For people raising families in this metropolitan city, there are some of the best schools in the world, while outdoorsy types will love the mild winters with great skiing just nearby. This area is one of the best places to raise a family in Canada. The cultural mix here makes Vancouver a fantastic city for different cuisines as well as welcoming and open to expats.
Edmonton, Alberta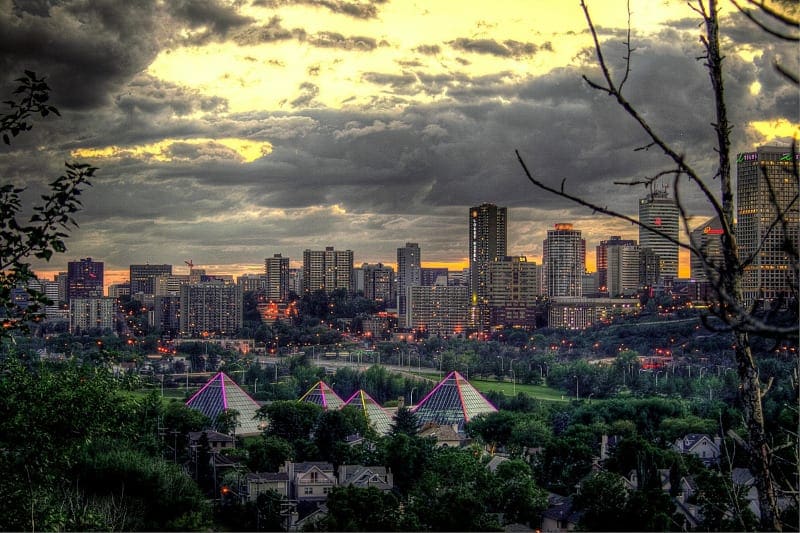 Best known for its stronghold in the oil and gas industry, Edmonton is considered one of the most prosperous cities in Canada. Close business trade links with the United States means that there are more corporate jobs available in this business city, attracting many expats from around the world.
Home to many multinational corporations and a fast-growing tech industry, many expats can experience excellent opportunities in career development, with 200,000 British expats already reaping the benefits. This large number of expats is great for making connections and a sense of community. There are also opportunities outside the office, with Edmonton earning the nickname "the city of festivals", hosting amazing and unique festivals and events all year round.
Hop in the car and road trip to the mountains to take in the incredible landscape and crystal blue lakes of Jasper National Park a mere four hours away. Alberta is known as Canada's sunniest province and Edmonton combines a great cost of living with good schools and work opportunities.
Oakville, Southern Ontario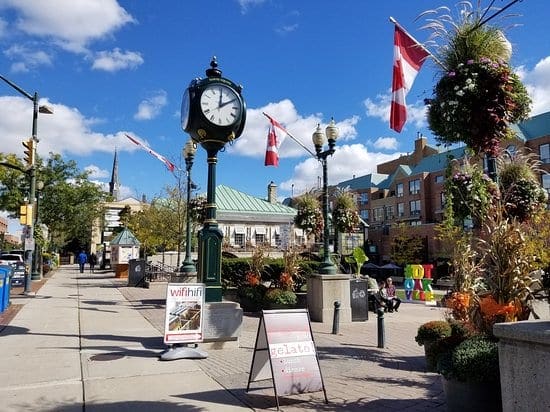 If you want to find that happy middle ground of the bustling city vibe and quiet suburban life, Oakville could be the one for you. This lovely town in Southern Ontario sits nestled between Halton Region on Lake Ontario and the thriving city of Toronto, giving its residents the chance to explore Canada's natural wonders whilst enjoying the lifestyle of the big city.
Just a 30-minute drive from downtown Toronto and an hour's drive from Niagara Falls, no expat will be stuck twiddling their thumbs in Oakville. It has a vibrant creative scene and is ideal if you're into arts, culture and music, hosting performances at the local Oakville Centre for Performing Arts and fantastic festivals including Oakville's Waterfront Festival.
Often described as feeling like a village, it is repeatedly voted the best place to live in Canada as well as a great place to raise a family and to retire. With easy access to the vibrant Toronto job market, Oakville may just be the perfect balance of big city and small town.
St Albert, Alberta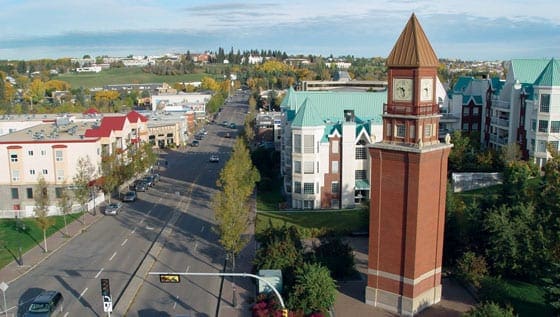 Perhaps most commonly known for its oilsands, the region of Alberta is held in high regard for its strong economy and high-paying jobs. But, for those looking for a more relaxed pace to daily life, St Albert stands out of all Alberta communities, ranking top in 2014's annual Best Places to Live in Canada poll.
It has remained a top choice due to its high-quality education, health care and entertainment, including the International Children's Festival where 55,000 people flock every year. Making it a great place to raise a family in Canada. There is plenty of sunshine all year round, however, the winter months can be really cold for those who enjoy the chillier conditions.
With just a short commute to the business city of Edmonton, it's an ideal place for expats who want to enjoy a quiet life while still fulfilling their career goals.
Is Canada For You? – Moving to Canada
For laid-back, friendly folks, Canada is a great place to move to. While still offering amazing business opportunities for career-driven expats. No matter where you choose to live in Canada, 1st Move International is here to make sure your move is quick, easy and reliable. We offer affordable shipping and international removals to Canada (and anywhere else in the world) for anyone moving from the UK.
For expert shipping and removals to Canada, contact 1st Move International today for more information and an individually tailored quote.