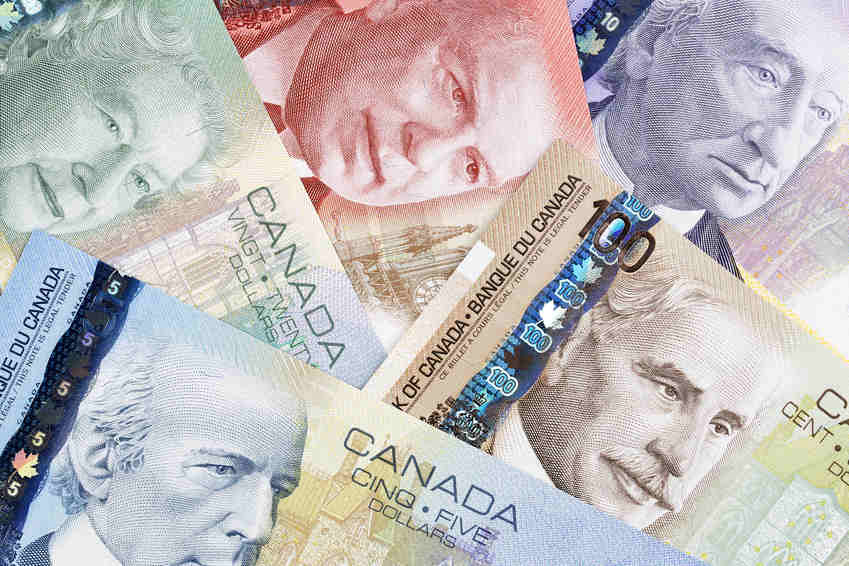 The world's second largest country is home to awesome scenery, wonderful wildlife and charming cities. It is a place of universal healthcare, a high standard of living and welcoming locals. No wonder so many people choose to call Canada home.
According to the Organisation for Economic Co-operation and Development (OECD), the supply-chain disruptions caused by Covid 19 and other factors have slowed Canada's economic recovery. Before the Covid-19 pandemic, the employment rate in Canada was high, and above average that of the other OECD countries. What continues in Canada however, is a large gender-wage gap although this is a priority reform focus for 2021/2022.
So, if you are planning to make the move to Canada, it is important to know what your new lifestyle will cost, the money you will need to live in your chosen province or territory and how it compares to home. From renting and buying houses to groceries and eating out, how does Canada match up to the UK?
City Living
According to the latest data from Numbeo, Canada is the 25th most expensive country in the world to live in, compared with the UK as the 27th most expensive country. Of course, just like in the UK, the cost of living in Canada varies depending on where you choose to live and cities tend to be more expensive.
Although in recent years, Toronto has seen increases in some costs, Vancouver is the most expensive city in the country in which to live, especially when it comes to renting costs and the price of your daily shop. Overall, Canada had seen a lower average cost of living up until the pandemic but now has seen a rise in costs such as that are being seen worldwide.
It is not just the major cities that can be expensive. Desirable areas such as Kelowna, the British Columbian city in the Okanagan Valley wine region, is also often included in the top 10 most expensive places to live as the quality of life it offers makes it a very popular choice.
Also, as major cities such as Vancouver and Toronto have become pricier, more people have moved to the suburbs. Now those same suburbs have joined the cities as some of the most expensive places in the country. Burlington and Markham, outside of Toronto, are incredibly expensive, as are Burnaby and Richmond in Vancouver.
However, if you have the freedom to choose where you want to live, there are cheaper places that offer a great quality of life in Canada. If you are looking for affordability and a good job market, Ottawa, Quebec City and Hamilton come out on top, followed by Edmonton and Windsor.
Housing
When it comes to buying a house, Vancouver is by far the most expensive city in Canada, with the average property price at $1,036,000 (£647,000) largely due to the milder climate compared to other parts of the country. However, areas such as Ottawa and Toronto in Ontario have seen the biggest increases (15.4% and 10.2% respectively).
Toronto follows Vancouver with an average house price of $870,000 (£543,000), whilst in Calgary, Alberta, house prices are cheaper at an average of $410,000 (£256,000), and Montreal, Quebec, $435,000 (£272,000). Ottawa, despite having that 15.4% growth, has average prices at $479,000 (£300,000).
How does this compare to the UK? At home, the national average house price is £277,000, however that figure varies in major cities. A house in London costs £530,000 on average whilst in the North West the average cost is £200,000 and in the South West, it is £312,000.
So, what happens when it comes to rents? Well, the average price to rent a one-bedroom apartment in Vancouver is $2,000 (£1,179), in Toronto, it is $2,080 (£1,226), while in Montreal it is $1,310 (£772) and in Ottawa it is $1,240 (£731).
Compare this to prices in the UK, where a two-bed rental in London is much higher than its Canadian counterparts, at about £1,745, while in Manchester it is £708, in Bristol it is £795 and in Birmingham, it is £649.
Wages
When it comes to wages, it seems the UK and Canada aren't too far removed from one another either.
Statistics Canada puts the average wage for Canadian employees at $1,161 (£725) per week, while the Office of National Statistics puts the average weekly wage for an adult in full-time employment at £598.
Of course, in Canada, as with the UK, there are huge variations on this figure, depending on which city or province you live in, for example, each province has its own minimum wage and some more remote areas will offer high wages to encourage skilled workers. Also, many expats who are transferred to Canada for work are in industries such as mining, technology and manufacturing, which all pay well. You will need to bear in mind the higher gender salary gap in Canada which has already been mentioned.
Bills and Household Items
When it comes to utilities, your main worry will probably be heating your home during the long, cold winter. The good news is, if you are renting an apartment, often the heating and hot water are included. When it comes to the internet, you should expect competitive prices similar to the UK, with mobile and internet packages a useful way to save money. However, if you live in a rural spot, as with many countries, your internet speed may be slower.
When it comes to consumer goods, you can expect to pay more in Canada. Many food items are imported and your weekly shopping bill will go up. However, if you try to buy local – Canada has a huge agriculture industry – from Canadian fruit and veg to Canadian wine, you can keep costs down. Eating out in Canada is variable to that in the UK.
Healthcare
There is good news if you are a permanent resident in Canada, as you are eligible for Medicare, the universal healthcare available to Canadian citizens – offered through universal public health insurance. It ensures most health issues are covered, and others, such as optometry, are low cost. It functions much like the NHS, with all its benefits (free) and pitfalls (long wait times).
However, if you are a temporary resident, you will not have the same access, so you will need to take out private insurance. The premiums can be high, so if you are being transferred for work it is worth negotiating a package with medical insurance included.
Petrol
Due to the long cold winters and the vastness of Canada and its sprawling cities, you may want to consider buying a car. The good news is that petrol prices in Canada are lower than at home (about 93p a litre instead of £1.70 at home).
You will have to apply for a Canadian driving licence in order to take out insurance, which will have a minimum liability cover and can be expensive. However the good news is there is no road tax to pay. There are some other unexpected costs that differ from the UK too, such as the likelihood you will need to buy winter snow tyres. For more information on driving in Canada, make sure to check these rules.
Conclusion
When it comes to comparing Canada to the UK, the cost of living is more similar than you might think. Housing will be your greatest outgoing and can be incredibly pricey, so choose carefully where you want to live. If you are in a modern apartment block (condo) where heating is included, that is one less thing to think about when it comes to bills. With high grocery bills and housing, your monthly costs will be a bit higher than at home, but some might say the slightly higher cost of living is well worth the amazing lifestyle you can enjoy in Canada.
We hope you've found this cost of living comparison useful. For more information on living in Canada as an expat, check out more of our Canada expat guides.
Have a question? Join our Facebook group for help and advice from others who are also leaving the UK!
You may also find our Moving to Canada – Ultimate Guide useful if you're having trouble deciding which location is best suited for you. It covers topics such as obtaining a Visa, healthcare, education and more.
And don't forget that we offer great international removals to both Canada and the USA. Get a free quote today if you're planning on making the move.