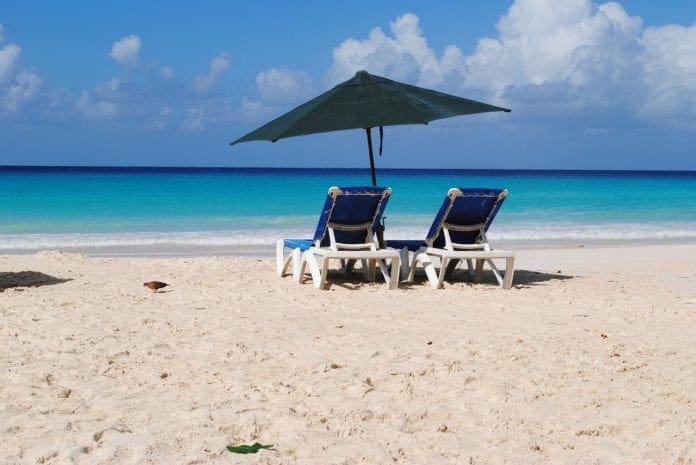 If you are thinking about retiring to the Caribbean, Barbados is worth considering. Each island in the Caribbean has its own unique character, and Barbados enjoys a reputation as being a home away from home for British expats.
The island nation is often referred to as Little Britain, and it has an excellent standard of living, inviting cuisine, great healthcare and a low incidence of crime. The country is part of the British Commonwealth, and people there speak English and drive on the left-hand side of the road. Also, cricket is the country's national sport – talk about feeling right at home! Here are a few factors that make Barbados an attractive destination for UK expats to retire.
Year-round warm weather
Barbados has a tropical climate. Summer and winter temperatures typically are between 28°C and 30°C, but it does occasionally drop to 20°C during the winter months. There is usually a light, pleasant breeze, and the island enjoys about 3,000 hours of sunshine every year. The country usually escapes any major impacts from the hurricane season, as it is located in an easterly portion of the Atlantic.
Stable political environment
Barbados enjoys one of the Caribbean's most stable political environments. It has had a parliamentary form of government since 1639, making it the British Commonwealth's third-oldest parliament. The country is one of the most stable in the region and has experienced steady economic growth with a low rate of inflation. The World Economic Forum's Global Competitiveness Report ranks its banking system as the 4th most stable in the Western Hemisphere.
Excellent infrastructure and healthcare
Barbados enjoys a well-developed network of highways and roads, and it also offers easy access to public transportation on which you can easily travel throughout the entire country. The island offers its residents access to safe, clean drinking water and good sanitation services. The Grantley Adams Airport in Seawell, Christchurch, meets high international standards and serves as a hub for various major airlines.
Healthcare services are also excellent in Barbados. The Queen Elizabeth Hospital in Bridgetown provides outstanding geriatric care and also treats minor injuries and illnesses free of charge.
Reasonable cost of living
While grocery and clothing prices are about 30% more expensive in Barbados than in the UK since so many items have to be imported to this island nation, rental costs are up to 50% cheaper in Barbados. A one-bedroom apartment will run from £275 to £400 a month depending on the location, while a three-bedroom apartment will cost from £575 to £750 per month. Transportation and utility costs are cheaper in Barbados, while internet service is more expensive. You can still claim your UK pension as an expat in Barbados, and the pension amount will be indexed to account for inflation.
Beautiful scenic landscapes and beaches
Barbados has many beautiful scenic landscapes and beaches. Harrison's Cave has some of the most amazing geological structures in the country, while the Flower Forest provides meandering trails that wind through exotic plants. The Welchman Hall Gully is the ideal location for hiking and viewing wildlife. The island is a haven for Leatherback and Hawksbill turtles, and there are also hundreds of bird species that make Barbados their home. Even though Barbados is a tropical country, there are no poisonous spiders or poisonous snakes to worry about.
The country offers some of the most beautiful beaches in the Caribbean, Crane Beach is wide and features pink sand and turquoise waves, making it an ideal location for both swimming and sunbathing. Bathsheba's beaches are ideal for surfing, while Silver Sands Beach is the best location for windsurfing and kitesurfing. Browne's Beach is one of the country's widest, and its calm waters make it perfect for snorkelling and swimming.
If you're planning a move to Barbados or any other destination, we offer unbeatable international removals services direct from the UK. Get your free quote today.