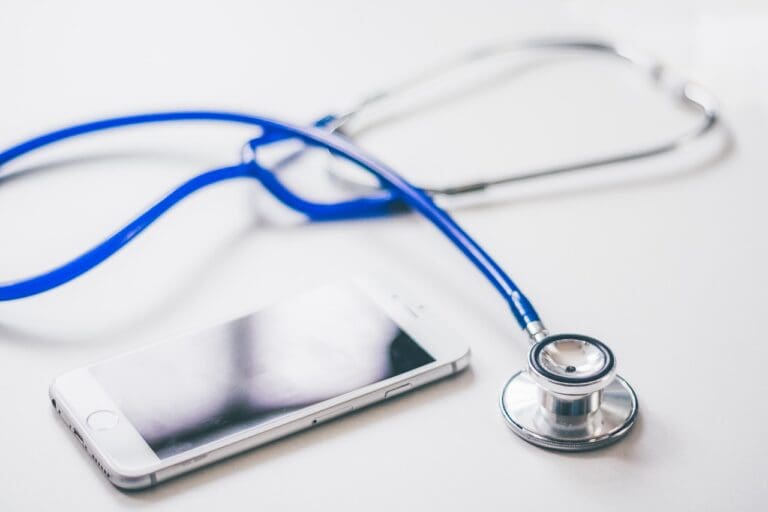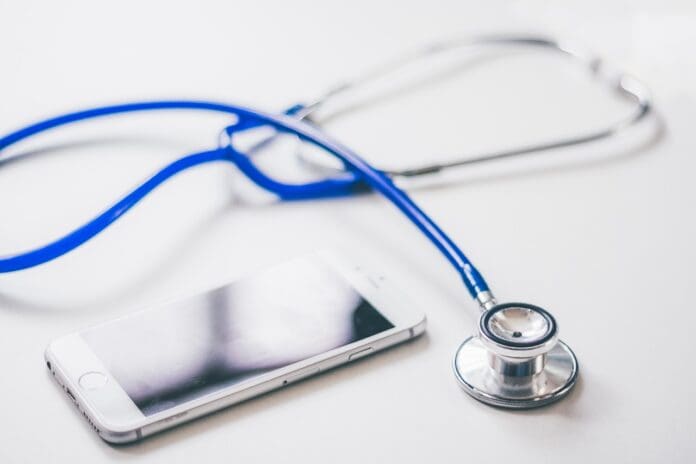 Dubai has become a global hub for medical tourism along with its more well-known reputation for luxury shopping and modern architecture. The city offers quality healthcare courtesy of internationally accredited hospitals, English-speaking doctors and partnerships with top medical institutions.
This guide examines the systems of healthcare in Dubai, hospitals, costs, insurance considerations and more for international expats and medical tourists.
An Overview of Dubai's Healthcare System
Dubai has developed one of the most modern, robust healthcare systems in the Middle East. It consists of government-run hospitals, privately owned hospitals and clinics, regulatory bodies, insurance schemes and more.
The government provides citizens access to low-cost or free healthcare services through Dubai Health Authority (DHA) facilities. These include primary care clinics for routine needs and hospitals like Rashid Hospital and Latifa Hospital for specialized care.
For expats and visitors, Dubai's numerous private hospitals and clinics typically provide medical services. These include major hospital chains like Mediclinic, Aster, and NMC Healthcare operating specialty facilities across Dubai.
Health insurance is mandatory in Dubai for all expat residents. Employers must provide a basic health plan for employees with annual caps on your excess. More robust "Thiqa" plans or supplemental private insurance offer greater choice.
Overall population health in Dubai has improved steadily over recent decades as seen through rising life expectancy, reduced child mortality, and increased access to cutting-edge medical technology and treatment options.
Who Can Get Free Healthcare in Dubai?
Emirati citizens can access Dubai's public healthcare system for free or at very low cost. However, expat residents must purchase annual health cards to use government facilities, paying per-use fees and co-insurance for treatment.
How Dubai's Healthcare System Is Funded
Dubai's healthcare system is funded through government budgets with funds from taxation, mandatory health insurance, and out-of-pocket payments.
The Dubai Health Authority (DHA) oversees healthcare financing. Funds come from the emirate's annual budget allocation. In 2022, AED3.5 billion (£830 million GBP) was budgeted for the healthcare sector in Dubai.
For UAE nationals, this government funding allows free or low-cost access to DHA facilities. For expats, employers must provide health insurance under the DHA's Essential Benefits Plan. This mandated plan covers basic healthcare with excesses up to an annual maximum of AED 1,000 (£235 GBP).
A major challenge is that insurance mandates only cover employees, not dependents. This leaves many expat families uninsured or facing high premiums for private dependent coverage. Some employers provide insurance for families, but many do not.
Overall healthcare spending is rising rapidly in Dubai – from AED 50.3 billion (£11.8 billion GBP) in 2018 to a projected AED 53 billion (£12.4 billion GBP) by 2022.
To enhance future sustainability, the DHA aims to:
Move more services to primary care instead of hospitals.
Shift emphasis from treatment to prevention.
Leverage technologies like telemedicine and artificial intelligence.
Centralize provider purchasing to lower costs.
Encourage more private sector investment and public-private partnerships.
The Dubai government is focused on delivering high quality, efficient healthcare. While funding pressures exist, continued economic strength coupled with reforms should enable Dubai's healthcare system to meet the needs of citizens and expats alike.
Do You Need Private Health Insurance in Dubai?
Emirati citizens can access government healthcare services for free or minimal excess. For expats and foreign visitors, health insurance is essential for anything beyond emergencies.
Tourists and short-term visitors require travel medical insurance for healthcare access in Dubai beyond emergencies. Nomads and remote workers need international insurance plans.
Without insurance, you must pay out of pocket for treatment which can be very expensive at Dubai's private hospitals. Verify coverage and pre-approvals in advance.
Health insurance is legally mandatory in Dubai for all expat residents and employees. For those working in Dubai employers must provide basic health insurance for workers and their families under the DHA's Essential Benefits Plan while additional private coverage can supplement the minimum requirements or provide the mandatory cover for those working outside of Dubai.
The Essential Benefits Plan
Employers must legally provide expats residing in Dubai the Essential Benefits Plan from the DHA. This covers:
Inpatient and daycare treatment
Outpatient care like GP visits
Diagnostics like x-rays, blood tests
Urgent emergency care
Medications on an approved list
Pre-existing conditions after a waiting period
Maternity services
There is a 20% coinsurance paid by the patient up to an annual maximum. Maximum out of pocket is AED 700 (£150~) for enhanced plans. This government-mandated plan establishes minimum standards but many expats still seek supplemental private health insurance coverage.
What Will Private Health Insurance Cover in Dubai?
Typical Dubai health insurance plans cover:
Doctor visits, specialists, lab tests
Hospitalization
Prescriptions, vaccines, medical appliances
Emergency services
Maternity care, new-born needs
Dental cleaning, fillings
Medical evacuation services
Review policy documents closely for coverage limits, exclusions, and excesses requirements. Purchase add-ons like vision or dental if needed. Those over 60 may pay higher premiums.
Leading Dubai insurers include:
Accessing Healthcare in Dubai
To receive treatment at public hospitals and clinics run by the Dubai Health Authority (DHA), expat residents must obtain a health card. This card enables subsidized rates and services at DHA hospitals.
Applying for a DHA health card can be done online via the DHA website or by visiting a health center in person. Required documents include:
Emirates ID number
Passport details
Valid UAE residence visa
Two recent passport photos
Tenancy contract copy
Completed DHA health card application form
Health cards must be renewed annually. Costs are AED 320 (£70) per year for adults over 18 years old. For children under 10 the fee is AED 120 (£26).
With the card, citizens pay minimal fees while expat residents must cover 20% co-insurance up to an annual cap through Thiqa plans. Without insurance, non-citizens pay full cost of services which can be substantial.
Holding a DHA health card enables residents to access quality care at reduced rates. However, benefits are limited compared to comprehensive private insurance. Many expats opt to pay for full private coverage even if eligible for public care.
Applying early for a health card allows continuity of any ongoing treatments after moving to Dubai. Cards can be obtained by new residents once a residence visa is secured. Promptly register dependent family members as cards can take up to 2 months to receive.
Thiqa Health Insurance Plans
Thiqa is a category of enhanced health insurance plans available to expat residents in Dubai. Thiqa plans go above the basic coverage mandated by the DHA's Essential Benefits Plan.
With Thiqa insurance, residents can access private hospitals and facilities in Dubai as well as DHA providers. This opens up treatment options compared to just the public system.
There are three tiers of Thiqa plans – Thiqa Basic, Thiqa Classic, and Thiqa Gold – providing increasing levels of coverage. Higher plans have lower annual caps, reduced co-pays, expanded provider choice, and more comprehensive benefits.
Key advantages of Thiqa plans include:
Access to quality private healthcare providers
Lower out-of-pocket costs for appointments, hospitalization, medications
Maternity, dental, vision, repatriation benefits unavailable on basic plans
No claims forms – facilities bill insurer directly
Pre-existing conditions covered after first year
Thiqa plans must be purchased annually with monthly premium payments. Prices range from approx. AED 500 (£110) per month for Thiqa Basic up to AED 1000+ (£220+) for Gold based on age and coverage level.
How Does Dubai's Healthcare System Compare?
Dubai's healthcare system outperforms global averages and ranks highly among major international cities for quality and access.
A 2023 CEOWorld analysis of health scores and health risk scores ranked UAE and Dubai 20th overall for healthiest nations in the world. Dubai and UAE also score very well on some other key metrics It scored very well on key metrics:
Low infant mortality rate – 5 deaths per 1,000 live births according to UNICEF
Good life expectancy – 78.7 years according to World Bank
One of the lowest cancer rates in the world – 104 cases per 100,000 people according to the WCRF
100% of residents have basic health insurance coverage
Less than 0.9% HIV prevalence according to UNAids
8 in 100,000 maternal mortality rate according to World Bank
99% DTP3 immunisation rate according to the WHO
As a regional leader, Dubai attracts substantial investment in new technologies and medical infrastructure. Facilities like Dubai Healthcare City enable public-private partnerships and research.
With rising life expectancies, declining child mortality, and increasing capacity, Dubai's healthcare system benchmarking confirms its position as a leading destination for quality care in the Middle East and internationally.
Finding a GP in Dubai as an Expat
Finding a qualified English-speaking GP should be a priority after moving to Dubai. There are several resources to search for providers:
Dubai Healthcare City Directory – DHCC licenses over 4,000 physicians. Search their directory by specialty, location, accreditations, languages spoken, and insurance accepted. Can book appointments online.
Private Insurer Directories – Insurers like Bupa and Cigna maintain provider directories indicating network status. Useful for finding in-network GPs to minimize out-of-pocket costs.
DHA Website – The Dubai Health Authority site profiles licensed clinics and physicians across Dubai. Details on credentials and practice provided.
Hospital Websites – Search physician directories on hospital sites like Mediclinic or Aster for potential GP candidates affiliated with quality facilities.
Schedule in-person consultations with potential GPs to find one you feel comfortable with. Ask about experience with any relevant conditions in your health history, specialties, after-hours care, hospitals they access, and payment/insurance policies.
Finding a knowledgeable, responsive GP who understands your needs is essential for ongoing preventive care and navigating Dubai's healthcare system as an expat. Take time to research options thoroughly
Hospitals, Clinics, Pharmacies and Emergency Healthcare in Dubai
Dubai hosts numerous internationally accredited hospitals like Mediclinic City Hospital and Al Zahra Hospital Dubai offering advanced medical technology and specialties. They attract patients from around the world.
Walk-in clinics like MedCare provide convenient urgent care for minor illnesses and injuries. Most hospitals also operate 24/7 emergency rooms equipped to handle more serious conditions.
For ambulance transportation, call 998 for DCAS emergency dispatch services or book private patient transfer companies in advance.
Prescription medications from global brands are readily available without prescriptions at hundreds of pharmacies across Dubai. However, controlled substances require Ministry of Health approval and permits in advance. Residents must obtain prescriptions from licensed physicians in Dubai rather than bringing supplies from abroad.
Maternity, Pregnancy Care and Childbirth Healthcare in Dubai
Managing pregnancy, prenatal care, and childbirth often differs from NHS standards. Research and select obstetricians with hospital delivery rights and experience with expat patients early on. Also pre-approve maternity insurance benefits given common waiting periods.
Normal hospital deliveries average AED 11,000 to 22,000 (£2,500 to £5,000) out-of-pocket, while C-sections are AED 25,000 to 55,000 (£5,000 to £12,000). Additional costs are required for prenatal appointments, vitamins, paediatric care and more.
New mothers can explore facilities like Dubai Gynaecology & Fertility Centre, and Latifa Hospital's Birth Centre when planning for childbirth. These offer modern technologies, family accommodation and some women-only staffing.
Luxury Care, Wellness and Healthy Living in Dubai
Dubai caters to high-net-worth individuals seeking elite healthcare paired with luxury hospitality. Options include AED 14,000+ (£3,000) executive health screenings, AED 24,000 (£5,000) per night deluxe hospital suites, and five-star wellness resorts fusing personalized medicine with spa pampering.
More generally, the city emphasizes fitness, healthy cuisine, spa therapies, integrative care and holistic living. Take advantage of this broader wellness culture but avoid constantly comparing healthcare delivery to the NHS. Focus on prevention, nutrition and new approaches to maintaining your health like embracing winter sunshine and fresh juices.
Costs, Payments, Claims and Finances for Healthcare in Dubai
Consultation fees average AED 150 to 300 (£35 to 70) for general practitioners, while specialists are AED 300 to 500 (£70 to 115). However, hospital stays, procedures, and diagnostics vary greatly based on required treatment.
Outpatient services are paid for upfront via cash, credit card, check or bank transfer. Inpatient services often directly bill the health insurer based on pre-approvals. Contact your insurance provider regarding claim procedures, reimbursements, and verifying coverage for major planned costs.
Compared to the NHS, utilising Dubai's private healthcare requires more proactivity in navigating insurance claims. However, quality care is available at reasonable cost for those with good coverage. Focus on prevention, wellness, and financial preparedness.
Moving to Dubai
There are many reasons to move to Dubai from the UK. People from around the world flock to Dubai for its vibrant multicultural landscape, tax-free salaries, lavish amenities, and sunny lifestyle.
So when you have finally decided to make that move from the UK to Dubai you can rely on 1st Move International to ensure the safe and timely shipping of your household goods and personal effects.
For more information on Moving to Dubai from the UK click here.