In today's globalised world, career opportunities for legal professionals are not confined within national boundaries. More and more lawyers are exploring job opportunities beyond their home countries. In this context, Australia has emerged as an attractive destination for many UK-based lawyers.
With a robust legal system, high quality of life, and thriving business landscape, Australia presents a host of opportunities for UK legal practitioners looking to expand their horizons.
The recent UK-Australia Free Trade Agreement (FTA) has further eased this transition, offering a slew of benefits for UK lawyers wishing to practice in Australia.
This article is designed to provide comprehensive insights into the journey of moving to Australia as a UK lawyer, exploring the benefits, challenges, and practical considerations involved.
Whether you're a seasoned legal professional or a fresh law graduate, the information that follows aims to give you a thorough understanding of what to expect when making this significant career move.
Stay tuned as we delve into the details of the Australian legal profession, the impact of the new FTA, the process of relocation, and the prospects that await UK lawyers in Australia's dynamic legal landscape.
Why Australia? The Attraction for UK Lawyers
Australia is more than just a land of sun-kissed beaches and iconic wildlife; it's a country that boasts a robust legal system, rich with opportunities for those well-versed in law. But what exactly draws UK lawyers to its shores?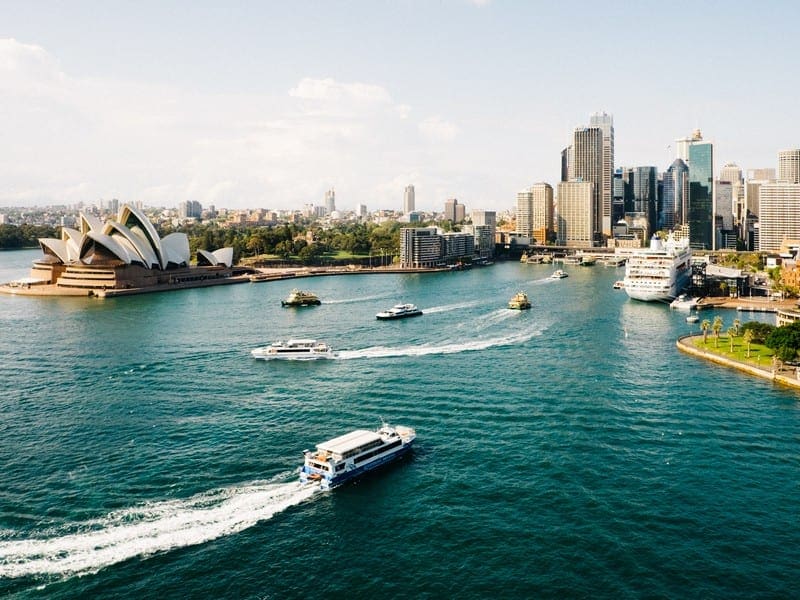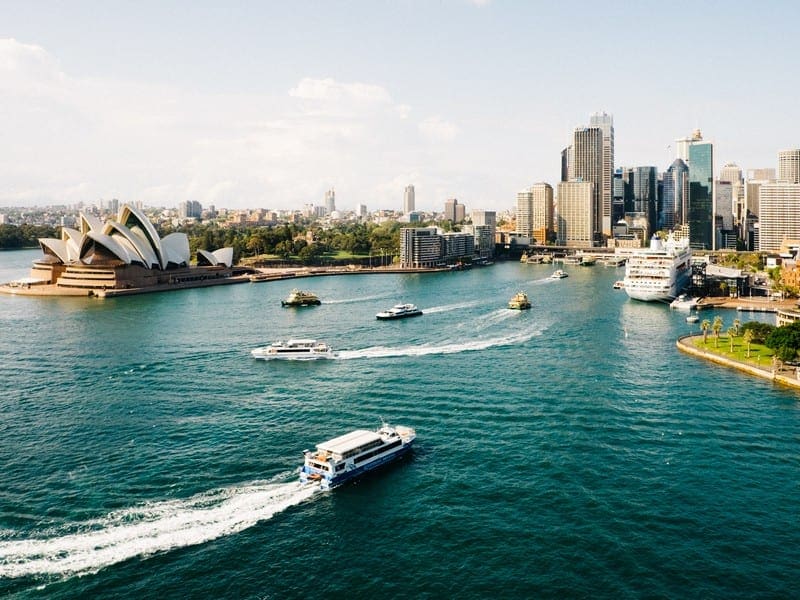 Vibrant Legal Market
Australia's legal market is one of the most dynamic in the world, with a broad range of practices from commercial and corporate law to family and environmental law. Moreover, the country's economy has seen consistent growth over the years, fostering a thriving business landscape. These factors, combined with Australia's increased engagement in international trade and business, open a plethora of opportunities for UK lawyers who want to move to Australia.
Similar Legal Systems
Australia's legal system has its roots in the English common law system, much like the UK's. This similarity means that UK-trained lawyers are well-equipped to navigate the Australian legal landscape. This familiarity can ease the transition, reducing the steep learning curve often associated with practicing law in a foreign country. We delve deeper into the differences and similarities between the Australian and UK legal systems further down.
High Quality of Life
Australia consistently ranks high in global quality of life indices, thanks to its excellent healthcare system, high standard of education, and beautiful natural environment. The work-life balance, cultural diversity, and friendly locals add to the charm, making Australia not just a great place to work, but also to live.
The Impact of the UK-Australia Free Trade Agreement
The recent UK-Australia FTA has added a new dimension to the attractiveness of Australia for UK lawyers. The agreement offers a host of benefits, including recognition of UK qualifications in Australia and facilitated business travel, making the prospect of practicing law in Australia even more appealing. We will delve deeper into the specifics of this agreement in the next section.
In summary, Australia offers a unique blend of professional opportunities and personal benefits for UK lawyers considering an international move. The country's vibrant legal market, combined with the similarities in legal systems, high quality of life, and benefits from the UK-Australia FTA, make it a compelling option for those looking to expand their career horizons.
Understanding the UK-Australia Free Trade Agreement
The UK-Australia Free Trade Agreement (FTA), recently ratified, is a historic deal that aims to increase bilateral trade between the two countries. This agreement has been seen as a significant boost for professionals in the business services sector, including legal professionals. Let's delve into how this agreement specifically benefits UK lawyers.
"The FTA is a springboard to continue developing the relationship between Australia and the UK. The two countries already have a strong foundation given the long-standing relationship between Australian and the UK legal regulators, representative bodies and professionals."

Former Law Society President I. Stephanie Boyce
Facilitated Recognition of Qualifications
One of the key provisions of the Free Trade Agreement (FTA) is the mutual recognition of professional qualifications. For UK lawyers, this means that their qualifications and expertise are acknowledged in Australia, reducing or, in some cases, entirely eliminating the need for them to requalify. This not only removes a significant barrier to entry but also opens up new job opportunities, allowing UK lawyers to practice foreign and international law in Australia using their UK title and qualification.
However, it's important to clarify that these mutual recognition agreements may not allow UK lawyers to begin practicing in Australia immediately without undergoing the usual application process for admission, according to the Legal Profession Admission Board of New South Wales, Australia. This means if you have completed the academic requirements for admission in a foreign jurisdiction, in this case the UK, you must have your qualification assessed by the relevant Australian board before you apply for admission.
Similarly, if you have been admitted in a foreign jurisdiction such as the UK, you must have your practical legal training (PLT) assessed by the relevant board in Australia before you apply for admission. Despite the mutual recognition of qualifications, these procedural requirements aim to ensure that any lawyer practicing in Australia meets the local standards and regulations.
These assessments serve to validate the qualifications and practical training obtained in foreign jurisdictions and to align them with the Australian legal profession's standards. While the FTA provides an encouraging step towards professional mobility, prospective UK lawyers looking to practice in Australia must take note of these key procedures.
As always, it is important to check the specific requirements for the state that you wish to move to in Australia.
Easier Business Travel
The agreement has provisions that facilitate easier business travel between the two countries. UK lawyers can, therefore, expect a simplified process when travelling to Australia for work purposes. This ease of movement not only allows for greater business exchange but also increases the feasibility of considering long-term career opportunities in Australia.
Increased Certainty and Regulatory Transparency
The FTA has brought about enhanced certainty for UK service providers in terms of a clearer regulatory environment. This translates to UK lawyers having a more comprehensive understanding of their rights, obligations, and the regulations they must adhere to while practicing in Australia.
Boosting the Gross Value of the Sector
With the potential to increase the £1.2 billion of professional and business services exported to Australia in 2019 and increase the gross value added of the sector by around £210 million, the FTA stands to benefit not just individual professionals, but the entire sector.
The UK-Australia FTA is more than just an economic agreement. It paves the way for UK lawyers to expand their career opportunities, ease their transition to practicing law in Australia, and contribute to the global network of skills and expertise.
Eligibility Criteria for UK Lawyers Moving to Australia
Meeting the eligibility criteria for UK lawyers looking to practice law in Australia is a crucial step towards starting a legal career Down Under. As an international lawyer, one of the most important requirements is having the necessary qualifications to practice law in Australia. As discussed, the UK-Australia FTA has made this step easier and reduced the need for requalification, however, certain assessments must still be passed.
What Qualifications Do I Need?
As a lawyer/solicitor moving from the UK to Australia, you may be wandering, what qualifications do I need and will my existing qualifications be recognised?
To be eligible for admission as a lawyer in Australia, UK lawyers must indeed meet certain qualifications. These qualifications may vary depending on the state or territory where you intend to practice. Generally, you will need:
Recognised law degree: Thanks to the FTA, UK law degrees are more widely recognised in Australia than ever before. Yet, if you completed your law degree outside Australia, you must have your qualification assessed by the relevant Australian board before applying for admission. This validation ensures that your foreign degree aligns with Australian standards.
Practical Legal Training (PLT): This training is crucial for all lawyers in Australia. If you have completed your PLT in the UK or another jurisdiction outside Australia, you must also have it assessed by the relevant Australian board before applying for admission. The assessment confirms that your practical training adheres to the local requirements and standards in Australia.
Good Character: Being of good character and fitness to practice law in Australia is mandatory. You must provide character references and undergo background checks to demonstrate this.
The route from UK law to practicing in Australia involves several steps, but the opportunities that await on the other side make it worthwhile. Keep in mind that the mutual recognition agreement under the FTA does not eliminate the application process for admission in Australia. Therefore, ensure you're aware of all the necessary procedures before setting off on your professional journey Down Under.
Importance of English Language Proficiency
As an international lawyer migrating to Australia, having strong English language proficiency is essential. The ability to communicate effectively with clients, colleagues, and judges is paramount for success in the Australian legal profession.
Fluency in English ensures that you can navigate complex legal documents, understand local laws and regulations, and effectively advocate on behalf of your clients. It also enables you to interact confidently with fellow professionals during negotiations or court proceedings.
Recognising Different Pathways
UK lawyers have several pathways available to gain admission into the Australian legal profession:
Mutual Recognition Agreement (MRA): UK lawyers, specifically those admitted as solicitors or barristers in England and Wales, can benefit from the MRA between these jurisdictions and certain Australian states or territories. This agreement, facilitated by the UK-Australia FTA, can ease the process of admission significantly.
Trans-Tasman Mutual Recognition (TTMR) scheme: If you happen to be a New Zealand-qualified lawyer practicing in the UK, you can leverage the TTMR scheme. This scheme grants automatic recognition of New Zealand legal qualifications in Australia, simplifying the admission process.
Legal Practitioners Admissions Board (LPAB): UK lawyers who do not qualify under the MRA or TTMR can resort to the LPAB. It offers an assessment process to determine eligibility for admission by evaluating foreign qualifications and practical training against Australian standards.
Remember that each Australian state and territory may have its own specific requirements and processes for admission. Therefore, it's crucial to conduct thorough research and consult with the relevant legal authorities in the jurisdiction you wish to practice.
Please note that the legal landscape can change rapidly, and it's always a good idea to consult with a legal professional or a relevant board for the most up-to-date information.
Australian Immigration Process for UK Lawyers
How to Move to Australia as a Lawyer, From Application to Settlement
In this section, we will take you through the step-by-step journey of how to move Australia as a UK lawyer and provide valuable insights on obtaining permanent residency for you and your family, transporting your belongings from the UK to Australia and settling into your new life Down Under.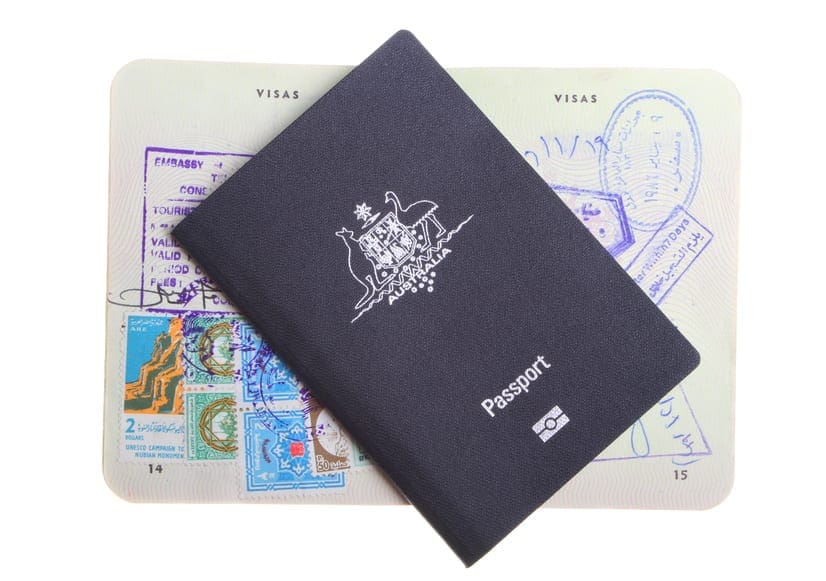 Step-by-Step Guide on Moving to Australia as a Lawyer
The decision to move across the globe is a significant one, and it involves careful planning and execution. Here's a general step-by-step guide for UK lawyers looking to migrate to Australia:
Research: Start by familiarizing yourself with the Australian legal system, the job market, and lifestyle in the country. Explore potential cities where you'd prefer to live and work, considering the demand for legal professionals in each location.
Skills Assessment: Have your qualifications and work experience assessed by the relevant authority in Australia. This typically involves providing evidence of your qualifications, work experience, and English language proficiency.
State Sponsorship Exploration: Research the requirements and demand lists of different Australian states or territories, aligning your skills and expertise with their needs. Understand the potential benefits of living and working in regional areas, as this can increase your overall point score and enhance your chances of obtaining permanent residency.
Expression of Interest (EOI): Once you have a positive skills assessment and have researched state sponsorship, submit an EOI through SkillSelect, including details about your skills, work experience, and other relevant information.
Invitation to Apply: If your EOI is successful, you may receive an invitation to apply for a visa from the Department of Home Affairs. The invitation will specify the visa subclass you can apply under.
Visa Application: Prepare and submit your visa application, providing supporting documents like identity proofs, police checks, and health assessments.
Certification Recognition: While the visa application is in process, ensure the full recognition of your qualifications as per the FTA. Check the exact requirements for legal professionals.
Job Search: Begin applying for jobs in your preferred area of law and location. Engage with a recruitment agency, if necessary.
Visa Grant and Preparation for the Move: Once your visa is granted and you secure a job, start preparing for the move. This includes housing arrangements, health insurance, banking, and shipping of personal belongings.
Navigating the Visa Process
The visa process is a crucial step in your move to Australia. It's important to understand the different types of visas available and which one would best suit your circumstances. The specific details of your visa application will depend on various factors like your occupation, skills, and length of stay. It's always advisable to consult with a migration agent or immigration lawyer to ensure you choose the right visa and successfully navigate the application process.
1. Temporary Skill Shortage Visa (Subclass 482)
The Temporary Skill Shortage (TSS) Visa, also known as Subclass 482, is designed for foreign workers who are sponsored by an employer in Australia. The sponsoring employer must nominate the worker for a specific occupation. The visa is valid for up to four years and is a common choice among professionals.
To qualify for this visa, you must have the necessary skills and qualifications for the nominated occupation and meet English language requirements. In certain circumstances, the worker may also be required to undergo a skills assessment.
Application fees can vary, but as a guide, the base application fee starts at $1,455 AUD for a short-term (2 year) visa and $3,035.00 AUD for a medium-term (4 year) visa.
2. Employer Nomination Scheme (Subclass 186)
The Employer Nomination Scheme (Subclass 186) is a permanent visa for skilled workers who are nominated by an Australian employer. This visa requires a higher level of skill than the 482 visa, but it provides the benefit of permanent residency.
Eligibility criteria for this visa includes being under 45 years of age, having a positive skills assessment, and meeting English language proficiency requirements. Holders of this visa can live and work in Australia indefinitely, have access to Medicare, and can sponsor eligible relatives for permanent residency.
This visa also has a pathway to Australian citizenship, should the holder meet certain requirements. The application fee for this visa starts at $4,640 AUD for the main applicant.
3. Skilled Independent Visa (Subclass 189)
The Skilled Independent Visa, often referred to as Visa 189, is a points-tested visa for skilled workers who are not sponsored by an employer, family member, or state or territory government. Applicants must meet certain requirements, including being under 45 years of age, having a nominated occupation on the Medium and Long Term Strategic Skilled List (MLTSSL), having a positive skills assessment, demonstrating at least competent English language skills, and scoring at least 65 points on the Points Test.
This visa allows the holder to live and work in any part of Australia permanently, access Medicare, sponsor immediate family members for Australian permanent residency, and eventually apply for Australian citizenship, should certain requirements be met. Application costs for this visa start at $4,640 AUD for the main applicant.
4. Business Innovation and Investment (Subclass 188/888) visas
The Business Innovation and Investment visas (Subclass 188/888) are designed for successful business owners or investors from overseas who are willing to invest in new or existing businesses in Australia. These visas are granted on a provisional basis (Subclass 188) and can be converted to permanent visas (Subclass 888) after fulfilling certain requirements related to business or investment performance.
Applicants must submit an Expression of Interest (EOI), receive a nomination from a state or territory government, and then be invited to apply for the visa. The application cost for this visa starts at $9,450.00 AUD for the main applicant.
Remember, the specifics of your visa application will depend on your specific circumstances and factors like your skills, length of stay etc. It's always advisable to consult with a migration agent or immigration lawyer to ensure you choose the right visa and successfully navigate the application process.
Bringing Family on Skilled Visas: Partner Skills Points for Australian Migration
As a lawyer preparing to move to Australia, considerations naturally extend to your family members and their integration into this new chapter. A primary concern might be ensuring that your loved ones can join you in Australia and share the benefits of your professional relocation.
The Australian skilled visa program offers various pathways that allow for the inclusion of your family in your migration application, one of which includes the partner skills points system.
By understanding this system and how to leverage it effectively, you can facilitate a smoother migration process, ensuring your family members can partake in work or pursue educational opportunities alongside you.
Skilled Visa Program: Australia's skilled visa program aims to draw individuals with skills in demand. As a lawyer, your skills can significantly benefit Australia's legal industry. Applying for a skilled migration visa enables you to include your family in your application, given certain conditions.
Subclass 189 Visa Option: The Subclass 189 Visa, categorised under Skilled Independent, allows you and your family to live and work in Australia on a permanent basis. Eligibility depends on meeting the minimum points requirement, determined by factors such as age, English language proficiency, work experience, educational qualifications, and nominated occupation.
Leveraging Partner Skills Points: If your partner has skills sought-after in Australia, their qualifications can contribute to additional points in your migration application. The partner skills points system allows couples to utilise each other's skills to meet the minimum points requirement.
Skills Assessment: Both you and your partner must undergo skills assessments by relevant authorities or professional bodies recognised by Australian immigration authorities. This assessment confirms if your partner's qualifications align with Australian standards.
Providing Relationship Evidence: Along with meeting the minimum point requirement, evidence of a genuine relationship between you and your partner is essential when applying for skilled migration visas. This includes proving shared financial responsibilities, joint assets or liabilities, joint household arrangements, and other pertinent documentation that validates your relationship.
Advantages of Skilled Visas for Your Family Members
Securing skilled visas for your family provides them with the opportunity to accompany you to Australia, allowing them to work or study. Once granted a visa, they will have unrestricted work rights, with the freedom to pursue personal career goals in Australia. They can also access high-quality education, enrolling in universities or vocational institutions.
By securing skilled visas for your family, you create an environment conducive to everyone's growth and success. Your partner can explore job opportunities within their area of expertise, contributing to the household income. Your children, meanwhile, can take advantage of Australia's excellent education system, acquiring valuable skills and knowledge for their future.
Learn more about how to navigate the Australian Skilled Visa Process in our in-depth blog. It covers everything you need to know about applying with your family, how to improve your chances and how to write/submit an Expression Of Interest (EOI).
Living in Australia: Cost of Living, Quality of Life, Cultural Adjustment
Adjusting to life in Australia involves understanding the cost of living, the quality of life, and the cultural nuances. Australia is known for its high quality of life, with excellent healthcare, education, and recreational facilities. However, the cost of living can vary greatly depending on the city, with cities like Sydney and Melbourne being more expensive.
Australia has a multicultural society, with people from various cultural backgrounds. While English is the dominant language, you'll find a diverse range of languages spoken, reflecting the multicultural makeup of the population.
The pace of life can be quite relaxed in Australia, especially compared to the hustle and bustle of major UK cities. Embracing the Australian way of life will make your transition smoother and help you adapt faster to your new environment.
Preparation for the Move
Finally, once you've secured your visa and job, it's time to plan your move. Consider housing options, investigate health insurance, set up a bank account, and plan for your personal belongings' shipment. Remember, moving to a new country is not just about the legalities and logistics—it's also about preparing mentally and emotionally for a new chapter in your life.
Contact us at 1st Move International today for the fastest and safest international removals services from the UK to Australia. Ensure you personal belongings and furniture arrive safely and on time. Simply request a free quote here on our website to find out more and to receive a no-obligation quote for our removals services to Australia.
Settling In as a UK Lawyer in Australia: Useful Tips and Advice
Embrace the Cultural Differences: Australia may share a lot of cultural similarities with the UK, but it also has its unique traits and customs. Be open-minded and curious about these differences; embracing them can make your transition smoother and more rewarding.
Understand the Legal System: Australian law is based on the common law system, similar to the UK, but it has its nuances. Take time to familiarize yourself with the Australian legal system, focusing on any differences in terminology, procedures, and key legislations within your area of expertise.
Join Professional Networks: Connecting with other lawyers can be a great way to gain insights into the local legal industry. Join professional organisations or legal networks, attend industry events, and consider finding a mentor who can guide you through your transition.
Continual Professional Development: Stay abreast of legal developments and industry trends in Australia. Attend seminars, webinars, or workshops to keep your knowledge and skills up-to-date. Remember, continuous learning is a crucial part of any lawyer's career.
Adapt Your Communication Style: While English is spoken in both countries, nuances in communication style may exist. Australians generally appreciate directness, combined with politeness and a good sense of humour. Adapt your communication style to resonate better with your colleagues and clients.
Balance Work and Lifestyle: Australians place significant importance on work-life balance. So, be sure to embrace the Australian lifestyle outside of work too. Enjoy the great outdoors, join social events, and explore the diverse culinary scene.
Explore Locally: Understanding your new surroundings is key to feeling more at home. Explore your local area, learn about its history and culture, find your favourite local hangouts, and engage with your community.
Seek Support if Needed: Moving to a new country can be challenging, so don't hesitate to seek support when needed. Many firms offer resources for expatriate employees, including counselling and relocation support.
Patience and Persistence: Lastly, remember that settling in a new country takes time. You may face challenges along the way, but with patience and persistence, you'll navigate your new life successfully. After all, you're not just moving countries – you're embracing a whole new chapter of your life.
Prospects and Opportunities in Australia for UK Lawyers
While the prospect of moving to another country can be both exciting and daunting, one of the main questions on any lawyer's mind is likely to be the career opportunities available in Australia. Rest assured, the UK-Australia FTA not only opens the door to new opportunities but also enhances the professional prospects for UK lawyers.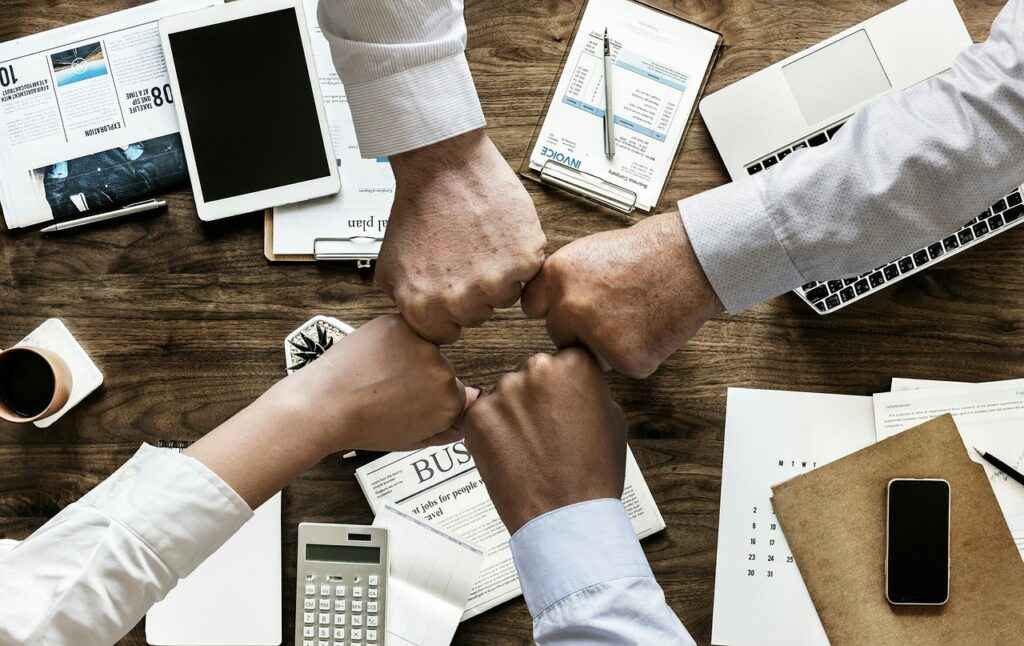 Job Opportunities and Areas of Law
The legal market in Australia is diverse and robust, and there is a healthy demand for legal professionals, particularly those with specialisations that align with the country's key sectors. These include mining, real estate, finance, technology and, more recently, renewable energy and climate change. The recognition of UK qualifications under the FTA makes it easier for UK lawyers to enter this market.
The FTA guarantees access for UK lawyers to practise foreign and international law in Australia using their UK title and qualification. This means UK lawyers can advise Australian-based clients on matters of UK law and engage in arbitration, conciliation, and mediation services. This could be particularly beneficial in sectors where there is substantial UK-Australian cooperation, such as finance, trade, and international business.
What Are Some Key Sectors With Demand For UK Layers?
Corporate Law: Many multinational companies operating in Australia require legal expertise to navigate complex business transactions and regulatory frameworks.
Immigration Law: As immigration continues to play a significant role in Australia's growth, lawyers specialising in immigration law are highly sought after.
Intellectual Property Law: With an increasing focus on innovation, there is a rising demand for lawyers well-versed in intellectual property rights and protection.
Environmental Law: As environmental concerns gain prominence, lawyers specialising in environmental regulations find ample opportunities within government agencies and private organisations.
State Sponsorship Options and Regional Area Points for UK Lawyers
Understanding the state sponsorship options and regional area points system is crucial for a successful transition to Australia.
State sponsorship programs provide skilled migrants such as Lawyers with additional benefits and incentives when moving to Australia. By aligning your skills and expertise with the demand lists of different states or territories, you can increase your chances of finding suitable employment opportunities in your desired practice areas.
What Key Factors Should I Consider When Exploring State Sponsorship Options for Lawyers in Australia?
Researching States and Territories: Each Australian state or territory has its own unique requirements and demand lists for skilled migrants. Researching these requirements will help you identify which regions are actively seeking lawyers in your field.
Understanding Regional Area Points: The Australian immigration system awards additional points to candidates who choose to live and work in regional areas. These points can significantly enhance your overall point score, increasing the likelihood of obtaining permanent residency.
Identifying Suitable Practice Areas: Different states may have varying demand lists for legal professionals, highlighting specific practice areas that are in high demand. By aligning your expertise with these areas, you can present yourself as a valuable candidate for state sponsorship.
Utilizing Resources: Various online resources provide comprehensive information about each state's sponsorship programs, including eligibility criteria, application processes, and available occupations. These resources can help you navigate through the complexities of the immigration process more effectively.
What Are The Benefits Offered by States or Territories?
Financial Incentives: Some states provide financial incentives, such as relocation grants or subsidies, to attract skilled professionals to their region. These incentives can alleviate the financial burden associated with moving and settling in a new country.
Priority Processing: Certain states prioritize the processing of applications from skilled migrants who are willing to live and work in their region. This can significantly expedite the overall immigration process, allowing you to settle into your new life sooner.
Networking Opportunities: Moving to a specific state or territory may offer unique networking opportunities within your legal field. By joining local professional associations or attending industry events, you can establish valuable connections that may lead to employment prospects or mentorship opportunities.
Quality of Life Factors: Different regions within Australia boast diverse landscapes, climates, and lifestyle options. Researching these factors will help you determine which state aligns best with your personal preferences and interests.
Opportunities in Legal Consultancy
For those with a penchant for consultancy, the Australian market offers ample opportunities. British legal consultants could find opportunities advising Australian firms on international law, particularly in relation to trade with the UK. Such consultancy roles can range from being an in-house counsel for a corporation to working in a legal consultancy firm.
Growth and Development Prospects
The Australian legal market is dynamic and presents abundant opportunities for growth and development. This is further bolstered by the free flow of professionals between the UK and Australia under the FTA. For UK lawyers willing to adapt to the local market and continuously enhance their skills, the potential for career progression in Australia is promising.
Australia's robust economy and strong links with Asia also offer UK lawyers the chance to gain experience in international and cross-border legal issues. This could provide valuable experience and potentially open up further career opportunities back in the UK or in other jurisdictions.
Navigating the Legal Landscape: UK vs Australia
Similarities
The Australian and UK legal systems share a common heritage, both being rooted in the English common law tradition. Consequently, many principles, legal terminologies, and procedures are familiar and provide a solid basis for UK lawyers in Australia.
Differences
Constitutional Framework: Unlike the UK, Australia has a written Constitution, which provides the overarching legal framework for federal, state, and territory laws. Australia's federal structure may seem more akin to the United States, with power divided between the Commonwealth and the states.
Legislation and Courts: The legislation can vary significantly between states and territories in Australia. Thus, it's essential to become familiar with the particular laws in your jurisdiction. Australia also has both federal and state courts, so understanding their hierarchies and jurisdictions is crucial.
Legal Profession: While the UK has distinct roles for solicitors and barristers, in many Australian states, the legal profession is 'fused.' Lawyers can work as both solicitors and barristers, which might entail different responsibilities compared to the UK.
Learn more about the Australian legal system here.
Adjusting to the Australian Legal System
Learning About Australian Law: Start by learning more about Australia's unique constitutional structure and the interaction between Commonwealth, state, and territory laws. Look out for key differences in legislation and procedure within your field of practice.
Understanding Legal Procedure: Familiarise yourself with Australian court procedures, filing requirements, and key legal documents. Remember, some terminologies may be different, so always check if unsure.
Adapting to Legal Practice: If you are working as a lawyer (solicitor and barrister), you may need to adjust to the broader range of duties. This might involve advocacy work or other tasks typically undertaken by barristers in the UK.
Professional Development: Consider completing professional development courses on Australian law. These courses can help you understand nuances and develop the practical skills needed for legal practice in Australia.
Networking: Join legal associations and networking groups to meet other lawyers. They can offer insights, advice, and can even serve as mentors as you transition into the Australian legal profession.
While there are differences between the legal systems of Australia and the UK, the shared common law heritage makes it possible for UK lawyers to transition successfully. With open-mindedness, proactive learning, and networking, you'll find yourself adeptly navigating the Australian legal landscape.
Final Thoughts
Moving to Australia as a UK lawyer presents a wealth of opportunities. Not only does it provide a chance for professional growth in a vibrant legal market, but it also offers a unique cultural experience and a high quality of life. The UK-Australia FTA, in recognising UK legal qualifications and easing business travel, plays a significant role in making this transition smoother and more advantageous. If you're considering making the move, the prospects are bright and the opportunities are expansive.
Want to find out how much it costs to ship your personal belongings from the UK to Australia? Get a free quote here on our website to receive a tailored estimate for your move to Australia, or learn more about our international removals services to Australia here.