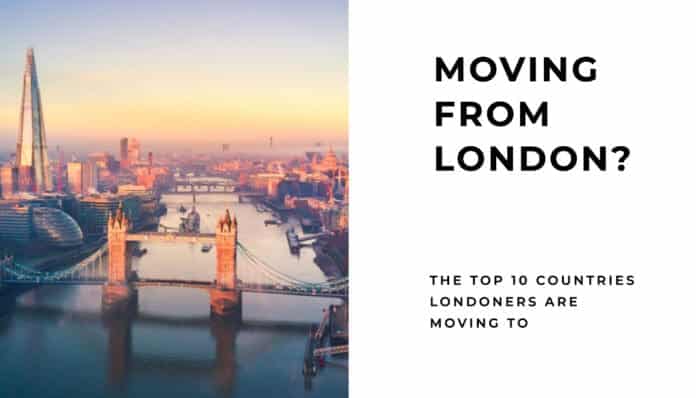 As an international removals company, we receive a huge number of enquiries for international removals from the UK to a wide variety of destinations on a daily basis. Using this data, we thought we would take a look at international removals enquiries from London in order to gauge which countries are the most attractive destinations for Londoners to move to.
So, based on our own data from international removals enquiries received from our customers in the London area, we have compiled a list of the top 10 most popular destinations for Londoners who are moving overseas. Enjoy!
1. United States of America
According to the data from our international removals enquiries, around a quarter of Londoners who are moving overseas are looking for international removals to the USA. But if you're a London resident, what is it about the USA that makes it an attractive destination to move to?
On offer are spectacular landscapes, varied climates and a very welcoming population, as well as job opportunities in all kinds of employment sectors.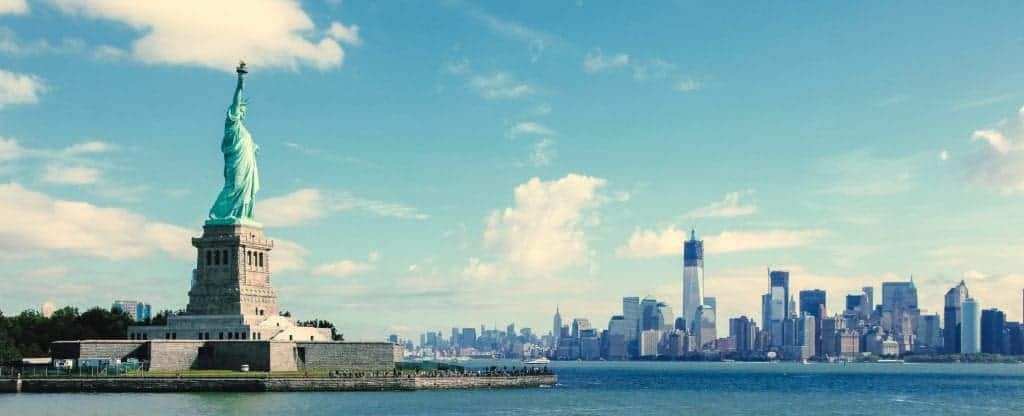 As the USA is such a large country, from the seasonal climate of the north to the warm, sunny climate of the south, there is something for everyone. Whether you are looking for the busy streets of large cities such as New York or Los Angeles, or the quieter, less populated states of Wyoming, Montana or North Dakota, you should be able to find a suitable new home in the USA.
If you do not have a US passport, you will need a suitable Visa to be able to import your household goods into America. For more information on the types of Visa available, and how to go about applying for one, take a look at our advice page on our website Do I Need a Green Card or a Visa?
2. United Arab Emirates
In second place, with 12% of our international removals enquiries from the London area, is the United Arab Emirates. Destinations such as Dubai or Abu Dhabi have become very popular in recent years due to the hot weather and numerous employment opportunities available.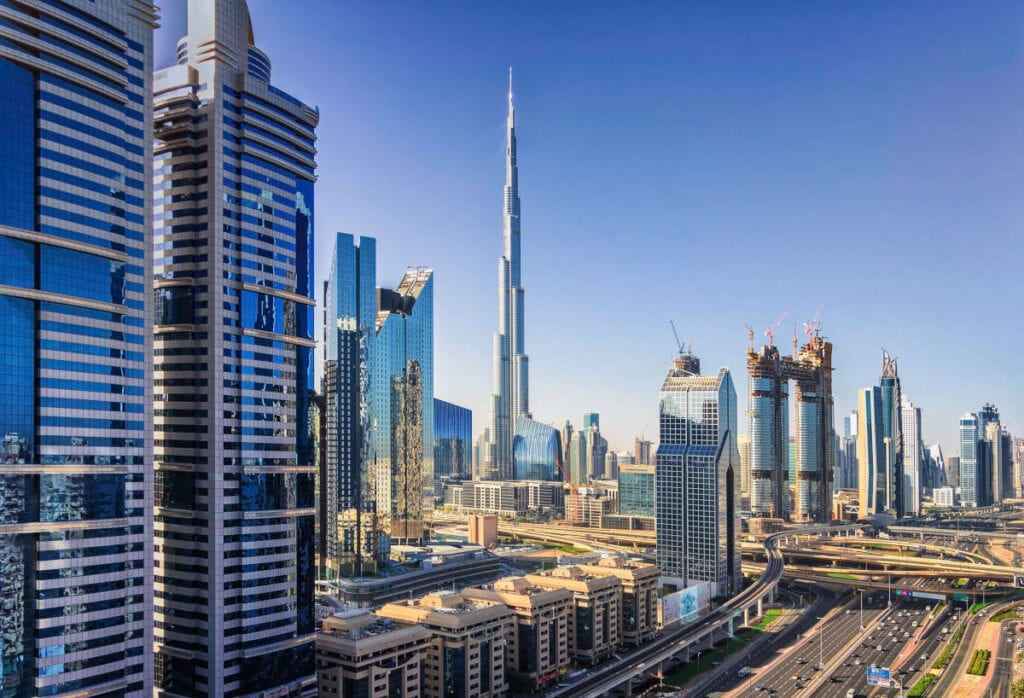 Dubai and Abu Dhabi attract expats from across the world, and there is a reported 240,000 Brits that have already made the move and settled in Dubai, meaning that is has a very large expat community. Within these communities the social life is vibrant, and is geared towards westerners, and English is widely spoken throughout the area.
Don't take our word for it. We recently published the story of Jason and his family, who relocated from the UK to Dubai and shipped their personal effects with 1st Move International. Take a look at our blog Moving to Dubai – Expat Case Study to read their story.
Also, check out our post on the pros and cons of life in Dubai.
3. New Zealand
The next most popular destination for enquires from customers in the London area is New Zealand. After being one of the strictest counties for Covid restrictions, New Zealand is now open again and accepting British expats to settle there.
There are certain types of job opportunities that are always available in New Zealand, such as in the construction and agricultural industries, and Immigration New Zealand keeps a list of job skills that are in short supply, which could help in your Visa application.
New Zealand is split between the North Island and South Island and, although very similar culturally, they do have some differences. The further north you travel, for example, the warmer the climate, on the South Island there tends to be more of a laid-back atmosphere with smaller towns reliant on agriculture and fishing, with the larger, more densely populated, cities on the North Island.
Take a look at Moving to New Zealand: Choosing Between the North and South Islands to help you choose the best option for you and your family. If you're all set and want to make the move to New Zealand, check out international removals to New Zealand to see how it's done.
Also, check out our Guide to Moving to New Zealand if you'd like to find out more about New Zealand, how life compares to the UK and how to move there yourself.
4. Australia
Closely following her neighbour, the next most popular destination for international removals from the London area is Australia. Although relatively strict in terms of its stance on immigration, Australia does still have a large number of expats entering the country to help fill gaps in skilled employment and to help the economy.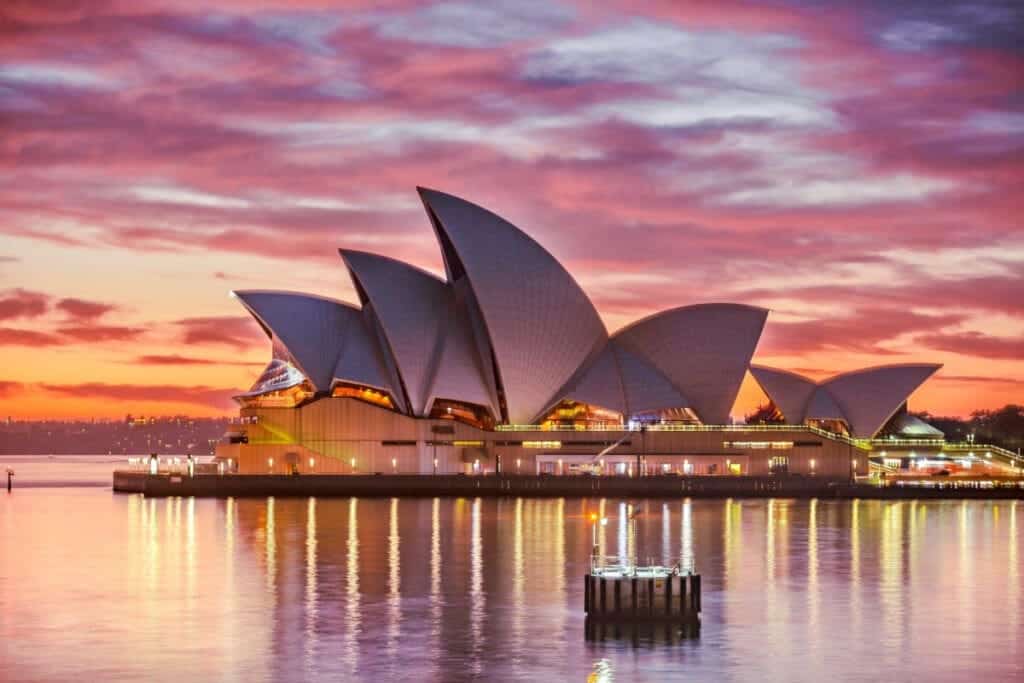 There are various Visa options, depending on your situation and reasons for moving to Australia, and it is also a popular destination for shorter-term visitors and students. The Department of Home Affairs has details of Visas available and how to apply.
Popular destinations for expats relocating to Australia are;
Sydney, which houses roughly 20% of the population of Australia and is known for its cosmopolitan and diverse culture
Melbourne, which is Australia's sporty city and home to the Australian Grand Prix and Melbourne Cup horse race
Adelaide, which was the highest ranking Australian city in the EIU's Global Liveability Ranking in 2021 and has a Mediterranean type climate and is home to some of Australia's best schools, universities and colleges.
Find out more about international removals to Australia.
5. Canada
The next most popular destination for enquiries from customers in the London area is Canada, which has a long history of immigration and where a high percentage of the population were born overseas. From 2016 to 2021, immigrant accounted for a reported 80% of the labour force growth in Canada, and job vacancy numbers in the country continue to grow. If you'd like to join your fellow British expats in Canada, check out our international removals services to Canada.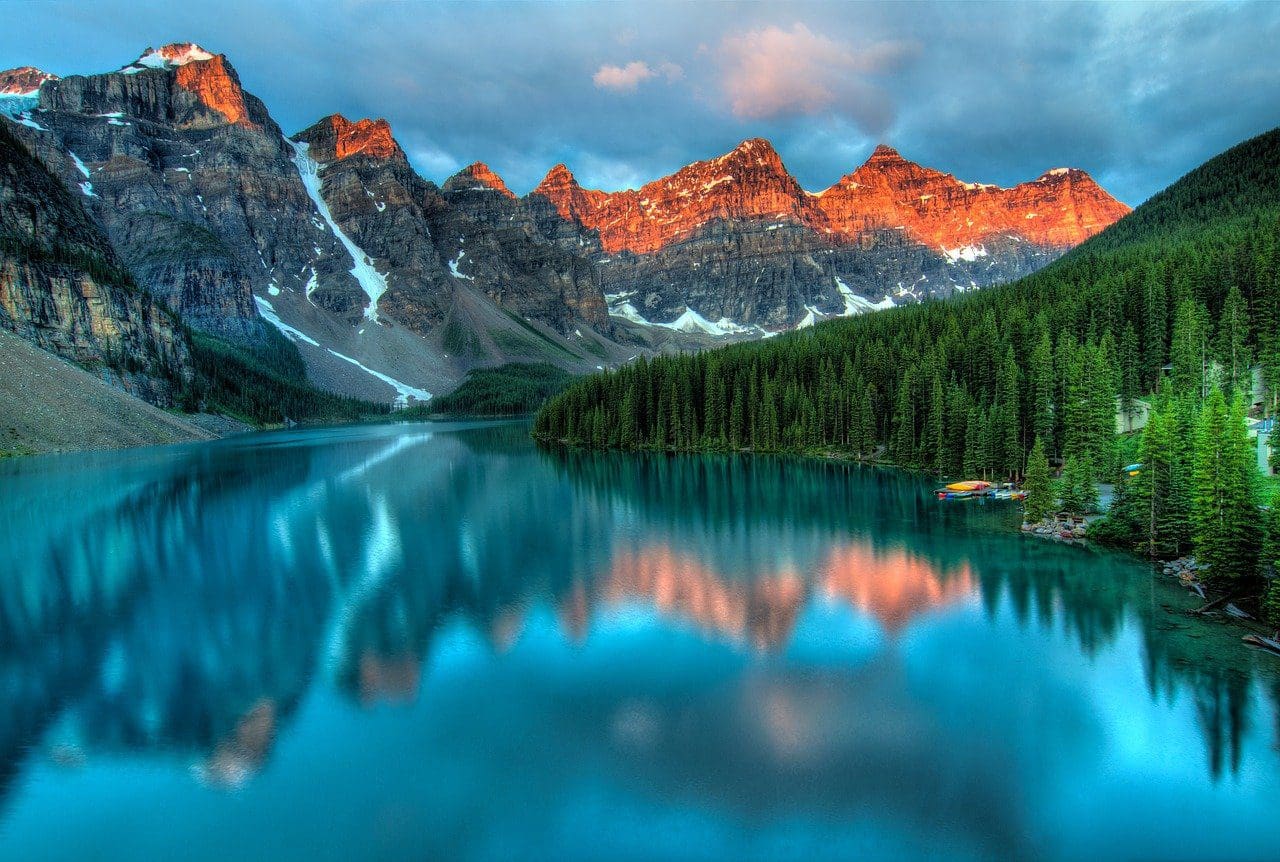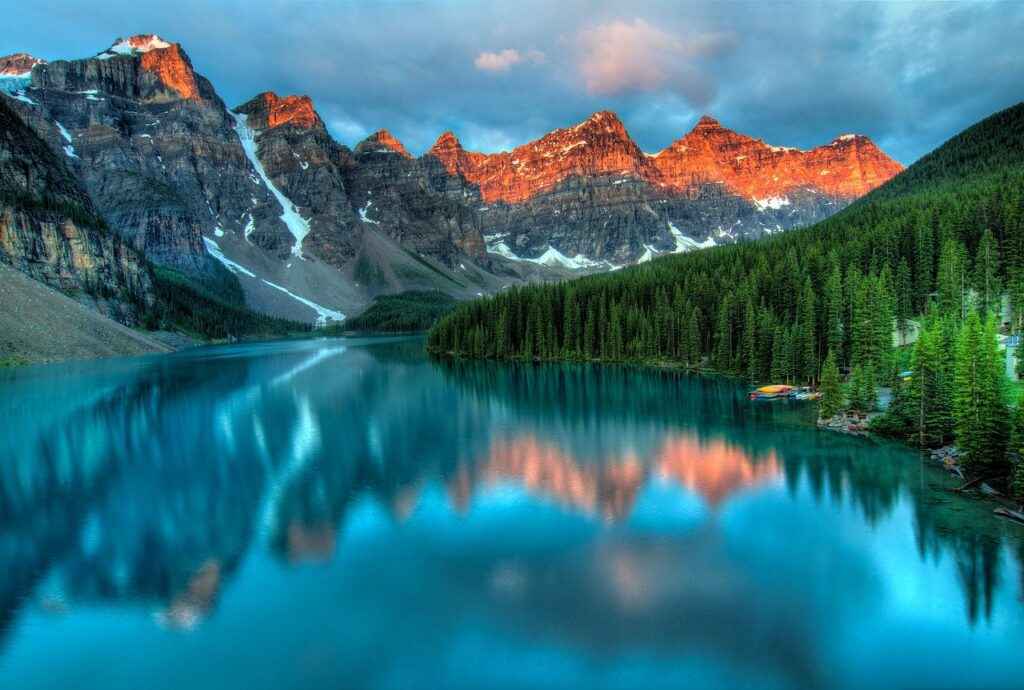 Canada is the second-largest country in the world by total area, and has roughly 270 square kilometres per 1,000 people populating, compared to the UK's 4 square kilometres per 1,000 people. This does come with some issues, with a poor internal transport system making it not an easy place to get around unless you are willing to drive long distances.
Further reading – What to Expect from an International Move to Canada
Canadian people are very friendly and welcoming, and Canada has a government-funded public healthcare system very similar to the UK, as well as an education system that is prioritised by the government. In the winter months, the climate can be extremely cold, which lends itself to spectacular landscapes, but if the cold isn't your thing maybe a move to Canada is best avoided.
6. South Africa
Around 5% of our enquiries from the London area are concerning international removals to South Africa. Although with reported issues of security and political tensions, South Africa does have a lot to offer, with a glorious climate, a stunning coastline and beautiful national parks.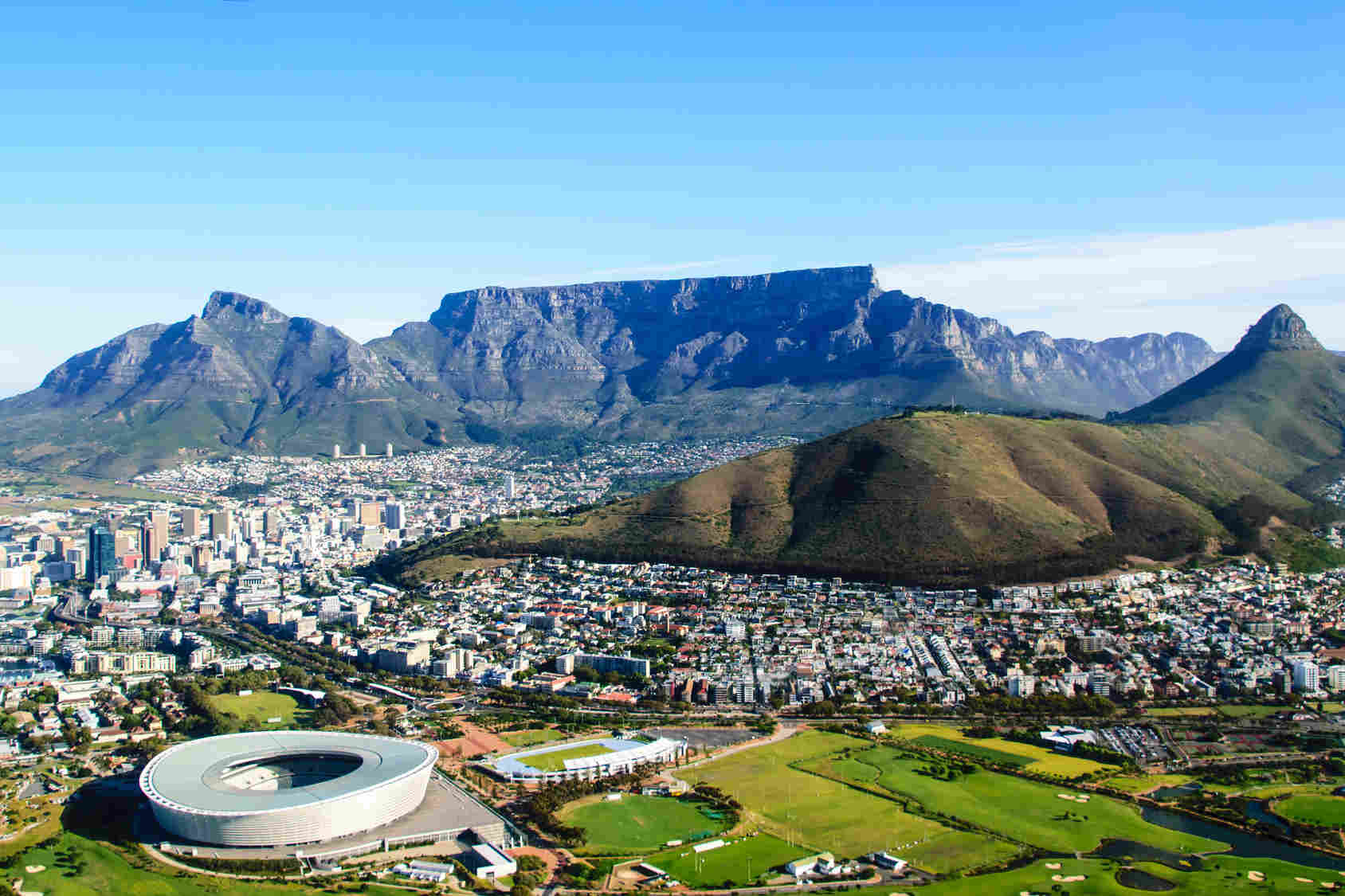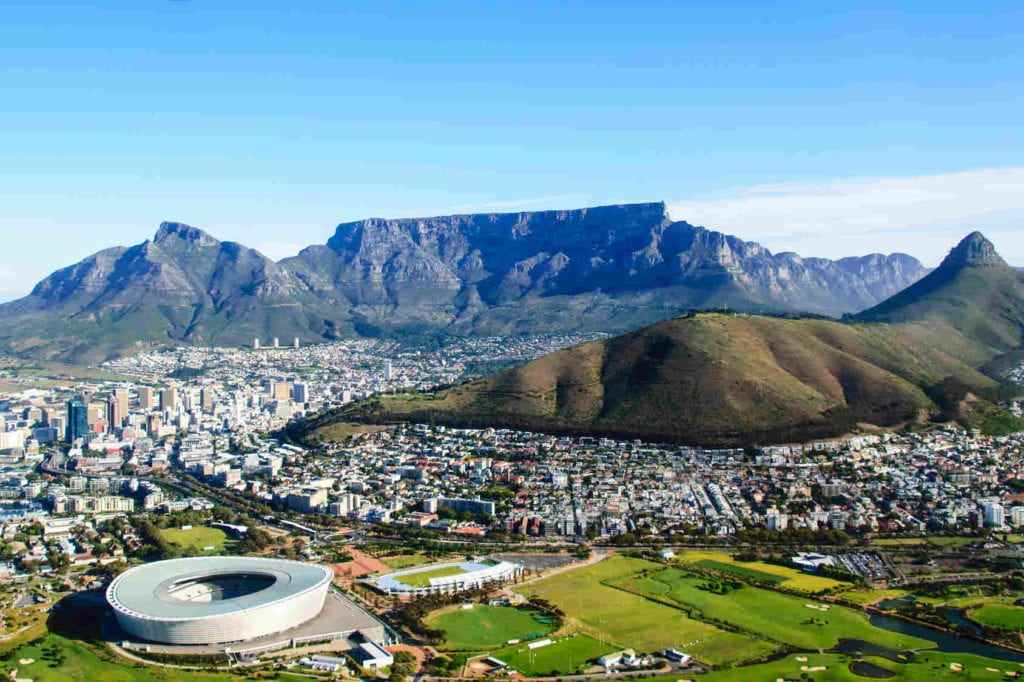 South Africans are also very into their sports, such as Rugby and cricket, with the national teams consistently amongst the best in the world, as well as excellent facilities for sports such as surfing, cycling or pastimes such as Hiking if you want to stay fit and healthy.
Cape Town is usually top of the list of destinations for expats, which has a rich history, stunning landscapes and modern amenities, but other popular choices are Durban, with its warm, sunny climate and beautiful beaches, and Johannesburg which has a lot of gated communities in the wealthy suburbs, although some security concerns in the more densely populated areas.
7. Singapore
With Chinese, Malays and Indian cultures combining to create a fabulous melting pot, Singapore is the next most popular destination for Londoners moving overseas, according to our data. With fantastic public transport, modern accommodation and a vibrant social scene, it continuously ranks highly for British expats to relocate.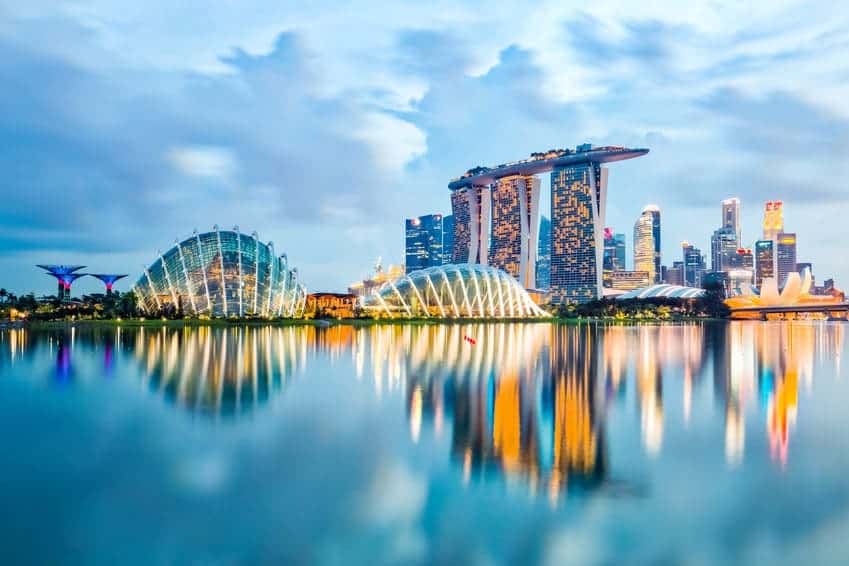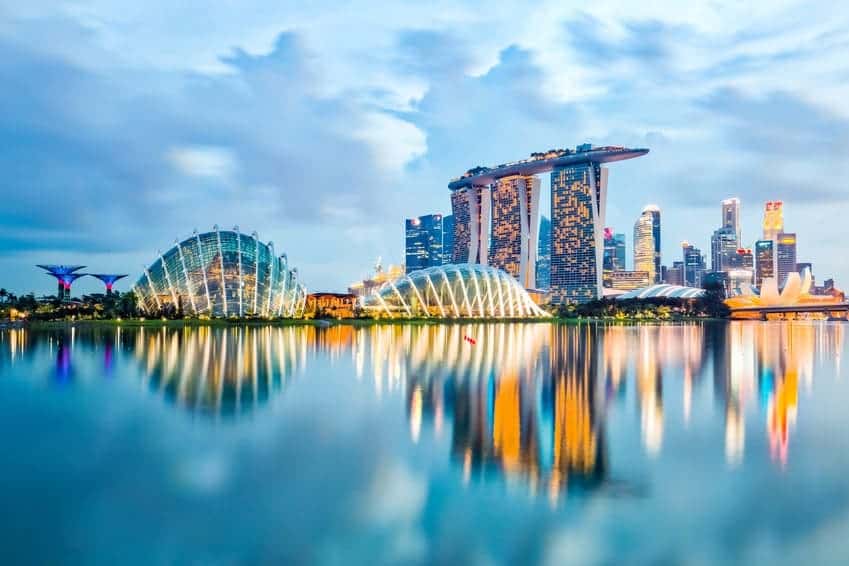 A downside though, is that there is a relatively high cost of living in Singapore, making it an expensive place to live, especially when it comes to the cost of buying or renting housing, with limited space available. Salaries can be higher by up to 30% from the UK equivalent though, and many international companies have operations in Singapore allowing for plenty of job opportunities for expats in industries such as Logistics, Sales and Marketing and IT.
Year-round humidity, and high rainfall, with two monsoon seasons that last for around 4 months each, mean that Singapore might not be the most comfortable place to live weather-wise, but due to the modern housing and office spaces, air conditioning is always within touching distance.
8. Brazil
This may be a surprising entrant into the Top 10, but Brazil is amongst the most popular destinations for Londoners enquiring with us for an overseas move. The largest country in South America, Brazil is the home of stunning rainforests, in excess of 2,000 beaches and a coastline stretching more than 7,000 kilometres.

Permanent Visas are available to expats with specific qualifications and a working contract in Brazil, so the expat community is mainly made up of people that have transferred from multinational companies that have local branches in Brazil.
Sao Paulo is Brazil's largest city, home to nearly 20million people, and has a good public transport system and a high standard of furnished homes available, which is perfect for Expats who are moving overseas either temporarily or longer-term. However, it does have a comparatively high cost of living to other areas of Brazil.
Rio De Janeiro is the second most popular city for expats in Brazil, and is the most visited city in the southern hemisphere. It does though have less opportunities for foreign workers, with these being in the skilled petrochemical sector and other connected industries.
9. Saudi Arabia
Although historically an attractive destination for expats, over recent years the Saudi government has been trying to prioritise the country's own workforce when it comes to job opportunities. Applying for a work permit can be a complex process and you will need a sponsorship letter from a company that has permission from the Saudi Ministry of Labor to shire overseas personnel.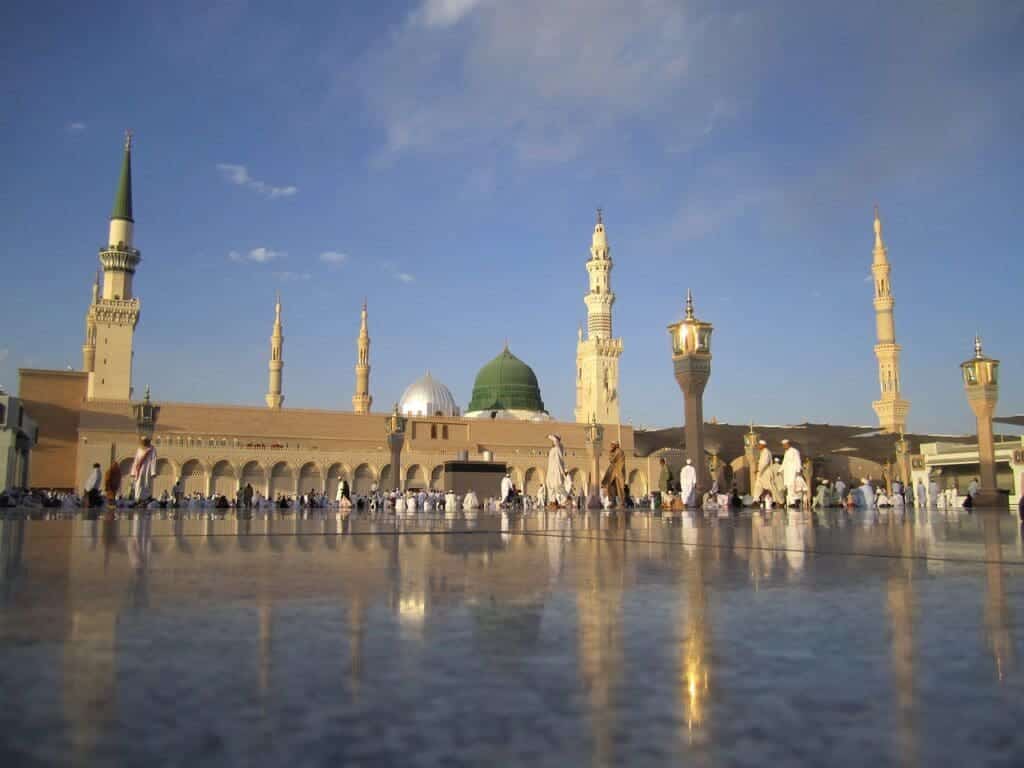 Saudi Arabia has a hot, desert-like climate and, along with the religious restrictions in place and a potential threat of terrorism, it can be a challenging place for expats to settle. It is also strictly forbidden to import or consume alcohol, and women are very restricted in their freedom of movement and expression.
Jeddah is the largest port in the Red Sea, and is the most liberal city in the kingdom aided by the large number of expats. This diversity makes Jeddah to most tolerant city in its attitude towards women's rights, but it suffers from traffic congestion, water shortages and an outdated sewage system.
10. Cayman Islands
The last destination in our Top 10 Destinations For An International Move From London is the Cayman Islands. Made up of three islands, Grand Cayman, Cayman Brac and Little Cayman, it is a British Overseas Territory located south of Cuba in the Caribbean Sea.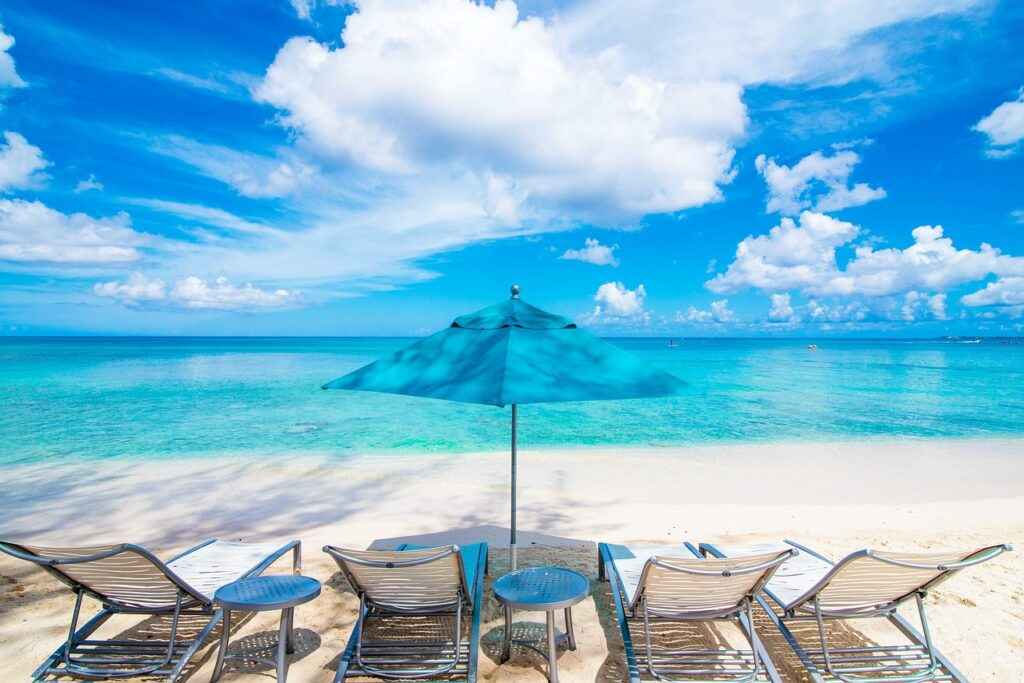 The economy of the Cayman Islands is predominantly made up of financial services and tourism, and employment opportunities for expats are mainly found in these areas. To find employment, you will need to apply for a work permit from the Workforce Opportunities & Residency Cayman website.
Due to its location, the Cayman Islands are home to spectacular beaches, with reefs and shipwrecks lending themselves to unforgettable diving opportunities. It's also a tax haven, with high standards of living, low crime rate, quality healthcare and a fabulous climate, making it a very much sought after escape for expats.
International Removals from London with 1st Move
Whether you are moving to one of our top 10 destinations for an international move from London, or any other destination across the world, contact 1st Move International to find out all you need to know about international removals from London when shipping your personal effects, furniture and household goods overseas.
Our dedicated and knowledgeable team will be able to guide you, from your initial enquiry, through to your packing and collection, to the documentation that you will need to clear your goods through Customs.
Contact us on 0117 982 8123 / 0800 389 0784 or simply complete the quotation form on this pwe can tailor your free quotation for your own specific requirements.