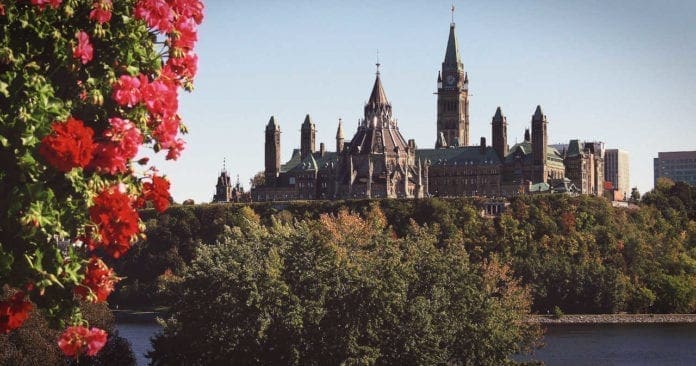 Ottawa, the picturesque capital city of Canada, is located in the province of Ontario along the Ottawa River. With a population of just over 1 million, Ottawa offers a high quality of life, safety, affordability and natural beauty that appeals to both Canadians and newcomers from abroad looking to relocate.
Consistently ranked one of the world's most liveable cities, Ottawa provides easy access to nature, a thriving job market in tech and government, a rich cultural scene and a multicultural, bilingual environment. This guide covers everything you need to know about moving to and settling down in Ottawa as a new resident or expat.
Moving to Ottawa
Visas and Immigration
The process of obtaining a visa to immigrate to Canada can seem daunting. However, the Government of Canada provides clear guidelines on the requirements and timelines for the most common pathways, including express entry, family sponsorship, skilled worker and business/investor visas.
It's recommended to consult an immigration lawyer to ensure you choose the right visa route and submit a strong application. Processing times range from a few months for express entry to over a year for other visa types.
Finding Housing
One of the first steps after securing your visa is finding accommodation in Ottawa. Fortunately, the city offers reasonable cost of living and a variety of great neighbourhoods.
Popular areas for newcomers include Centretown, the Glebe, Westboro, Kanata and Orleans. Centretown and the Glebe offer walkability and easy transit access downtown. Westboro and Kanata appeal to young professionals and tech workers. Families often gravitate towards Orleans or the suburbs for more affordable single-family homes.
You can choose from houses, apartments, condos and townhouses. The average monthly rent for a 1-bedroom apartment outside of a city centre is around CAD $1,679.57. Real estate websites like Rentals.ca and Realtor.ca are among the best ways to search listings. Working with a rental agent can also simplify the process.
It's worth noting that some neighbourhoods and schools are predominantly English or French. Make sure to consider the language environment that suits your family best.
Shipping Your Belongings to Canada
Shipping personal belongings and pets from abroad has gotten much easier. Most moving companies can handle the entire process door-to-door, including here at 1st Move International.
We specialise in safely shipping household goods, furniture and other personal belongings from the UK to Canada. Get a free, no-obligation quote today to benefit from our faster shipping and safer packing.
Registering for Schools and Healthcare
Finding schools or childcare is critical for families moving to Ottawa. The city has excellent public and private school options in both English and French.
To enrol in the public system, you simply register at your assigned neighbourhood school based on your address. There is also a thriving private school scene, which requires admissions applications.
New residents must also register for Ontario's public health insurance, known as OHIP. There is no longer a waiting period before coverage kicks in. If you are eligible and qualify, you will receive immediate coverage.
Settling In and Daily Life
Adjusting to daily life in a new city can take time. This section provides an overview of what to expect across areas like transit, weather, language, healthcare and more.
Transportation
Ottawa offers several effective transportation options:
Public Transit – OC Transpo operates an extensive network of buses and light rail via the O-Train. Purchase monthly passes or reloadable smart cards to save on fares.
Driving – Drivers require an Ontario license within 60 days of arriving. Book road tests well in advance due to backlogs.
Cycling – With an extensive network of dedicated bike lanes, cycling is very popular. Just beware of cold winters!
Taxis & Rideshares – Uber, Lyft and traditional taxis are available. Winter snowstorms can occasionally disrupt service.
Weather and Clothing
Ottawa experiences four distinct seasons, so having the proper seasonal attire is a must:
Spring (March – May) – Temperatures range from 5°C to 15°C. A warm jacket, layers, and waterproof shoes are recommended as snow still lingers.
Summer (June – August) – The warmest season with temperatures from 20°C to 30°C. Light clothing, shorts, swimwear for outdoor pools/beaches.
Fall (September – November) – Temperatures begin dropping back below 20°C. Sweaters, light jackets, and waterproof outerwear for rain.
Winter (December – February) – The coldest season with highs around -5°C and lows nearing -20°C. Warm winter coats, hats, gloves, boots are essential for the snow.
Department stores offer high-quality seasonal fashions. Second-hand stores are also popular to find used winter coats and accessories.
Language and Culture
One of Ottawa's defining features is its bilingual English-French identity. All city services are offered in both languages. According to the 2021 census, 53.4% of Ottawa residents speak English as their mother tongue, 30.6% speak French, and 21.7% speak a non-official language.
Beyond language, Ottawa provides a remarkably friendly welcome to newcomers. It's easy to meet friendly locals interested in different cultures. Tipping at restaurants isn't required, but 10-15% is customary for good service. Queueing patiently is the norm. Otherwise, just come with an open mind and positive attitude!
Banking and Finances
Opening a Canadian bank account is vital for receiving direct deposit, paying bills, obtaining credit and more. As a newcomer, options like RBC and TD Bank provide dedicated support for getting set up with a chequeing/savings account, debit card, online banking and currency exchange.
Other key items on the financial checklist include applying for a Social Insurance Number (SIN), choosing a phone plan, setting up home internet and utilities like electricity, gas and water. Review monthly costs carefully and set a realistic budget that accounts for taxes.
Healthcare
Canada's publicly funded healthcare system provides residents with free emergency and essential medical services. While waits at hospitals can be long, urgent care needs are prioritised. Family doctors are key for referrals to specialists and ongoing care.
Newcomers should register for OHIP upon arrival to access province-wide coverage. Temporary private health insurance can fill gaps while waiting for OHIP eligibility. For minor illnesses, walk-in clinics provide accessible service.
Phone, Internet, Utilities
Some key providers for getting connected with phone, internet and utilities in your home include:
Compare plans and bundle discounts when signing up for service. Expect around $100 monthly for cell phone and internet each.
Disclaimer: This article contains mentions of various companies and service providers as examples for information purposes only. These companies are not endorsed or recommended by the author or publisher over any alternatives. Newcomers are encouraged to thoroughly research and compare all available options for products and services discussed.
Employment and Education
Gaining employment and continuing education are key steps to long-term settlement. This section outlines helpful resources.
Job Search
Popular job sites include:
Check eligibility criteria for work permits and Social Insurance Numbers when applying for jobs. Leverage professional connections and immigrant employment agencies for support.
Education
Public schools are organised by geographic catchment areas. Use the OCDSB website to find your designated school. Private and independent schools require an admissions process.
For continuing education, Ottawa offers excellent options including:
Lifestyle and Culture
Beyond the basics, what is living in Ottawa actually like? This section outlines some of the city's top draws for lifestyle and culture.
Things to Do
Some of Ottawa's top attractions and activities include:
Major Attractions – Parliament Hill, National Gallery, Canadian Museum of History
Festivals – Winterlude, Tulip Festival, Jazz Festival, BluesFest
Outdoor Activities – Hiking Gatineau Park, skating the Rideau Canal, cycling trails
Sports – Ottawa Senators NHL hockey, OSEG football, baseball and more
With four distinct seasons, there is something fun happening year-round. The city strikes a natural balance between access to nature and major city amenities.
Shopping and Dining
Find all your shopping needs around areas like the Rideau Centre downtown or Bayshore Shopping Centre in the west end. Boutiques, gift shops and high-end stores are concentrated in the ByWard Market.
Ottawa offers culinary options from around the globe. Savour German sausages at the Rideau Centre's food court, authentic Chinese dishes in Chinatown, or fresh produce at the ByWard Market. Sample poutine, Montreal-style bagels, BeaverTails pastries and other local foods. For fine dining, make reservations at one of the city's many acclaimed restaurants, cafés and bistros.
Arts and Culture
The National Arts Centre offers world class opera, ballet, orchestra and theatre productions, including touring Broadway shows. Smaller venues like the Gladstone Theatre and Arts Court provide more indie and local productions.
For live music, ByWard Market is home to famous blues and jazz clubs where you can catch local bands any night of the week. Larger touring concerts and festivals take place at venues like Canadian Tire Centre.
There are also plenty of kid-friendly museums and galleries like the Canada Science and Technology Museum, Canada Aviation and Space Museum, and National Gallery.
Family Activities
Ottawa provides endless fun for families:
Museums and indoor playgrounds are lifesavers in winter
Seasonal festivals like Winterlude and Canada Day celebrations
Skating the Rideau Canal is a quintessential winter activity
Amazing parks and splash pads open in summer
Farms and apple orchards outside the city for fall fun
Popular family neighbourhoods include Orleans, Kanata, Barrhaven, and areas outside the downtown core.
Nightlife
The ByWard Market area is the prime nightlife hub with buzzing bars, pubs and clubs along Clarence, York and King Edward Streets. For a more low-key scene, head to craft breweries or smaller neighbourhood pubs.
Surrounding Region
While Ottawa offers plenty to do, it's also an ideal base to explore the surrounding region on day trips and weekends away.
Day and Weekend Trips
Nature lovers have endless options to choose from:
Hiking, biking and camping in Gatineau Park across the Ottawa River in Quebec
Kayaking and canoeing the area's many lakes and rivers
Relaxing at cottages and beach towns along the Ottawa River
Visiting rural towns like Perth, Cumberland, and Wakefield
Cycling the forests and farmland of the Ottawa Valley or stargazing in nearby Dark Sky Preserves offer more fresh air fun just minutes outside the city.
Travel Within Ontario
Some of Ontario's most iconic attractions within driving distance of Ottawa include:
Toronto – Canada's largest city with museums, sports, shopping and nightlife
Niagara Falls – the spectacular natural wonder and tacky tourist town
Muskoka and Algonquin – lakeside cottages and majestic provincial parks
Kingston – history, campus life and lake cruises
Trains and buses provide easy public transport to these and other Ontario destinations.
Crossing the U.S. Border
Ottawa's proximity to the United States border makes weekend trips south convenient. It's just a two-hour drive to:
Upstate New York to visit American cities like Syracuse, Rochester and Buffalo
Northern Vermont for skiing and mountain escapes
Montreal and Quebec City offer a taste of European charm and French Canadian culture
Ensure passports, visa docs and identification are in order when crossing the border.
Conclusion
Ottawa truly provides an outstanding quality of life. Canada's capital city offers modern conveniences, proximity to nature, safety for families, and a rich bilingual and multicultural society.
With some preparation, an open mind and spirit of adventure, newcomers from abroad can find their place and plant roots in this dynamic city.
If you're ready to move to Ottawa and you are looking for a moving company to safely ship your belongings from the UK, learn about international removals to Canada or simply request a free quote here on our website.
We hope this guide provided a helpful introduction to living in Ottawa!