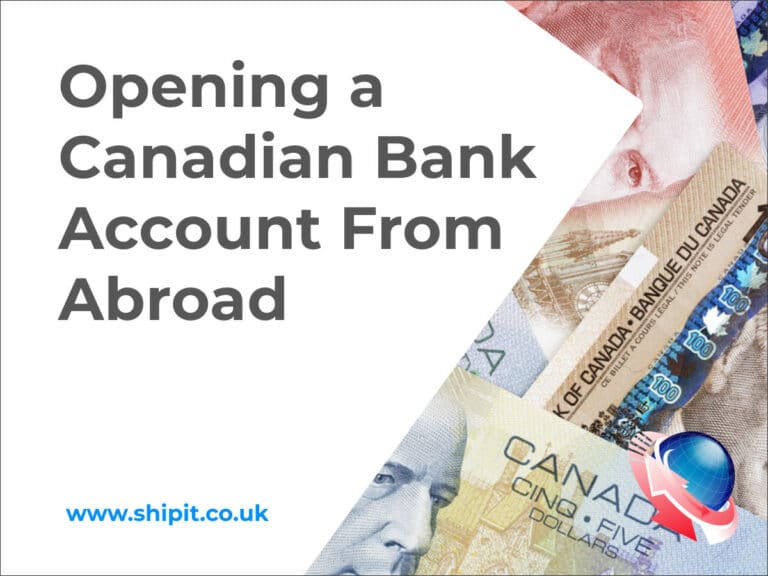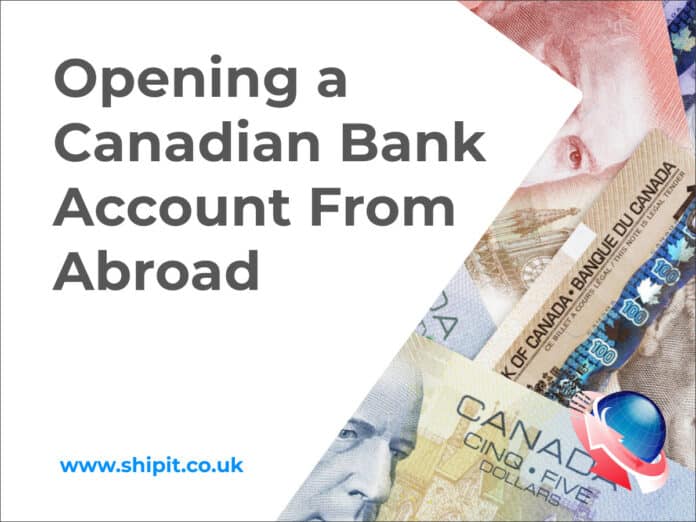 If you're about to take the leap and move to Canada, then one of the first things you need to sort out is your finances. You'll need quick and easy access to your money, and that's where opening a bank account in Canada comes in. Opening a local account will make your life much easier, as well as reduce expensive processing costs if you use your home country bank. In Canada, a bank account will be essential to manage all local bills and payments easily.
The process of opening an account is probably quite different from what you might be used to. Keep reading to find out where to go, what to expect, what you'll need and some of the essential things to know.
The five principle banks that people commonly use are the following:
Royal Bank of Canada
Toronto-Dominion Bank
Bank of Nova Scotia
Bank of Montreal
Canadian Imperial Bank of Commerce
You can find the contact information for these banks here.
Some international banks have plenty of branches in Canada as well, so you can check out BNP, Paribas, Citibank and HSBC (amongst others) if using one of these banks will be easier. Perhaps you already have an account with one of these in your home country, which can make the process simpler.
There is a wide variety of smaller local banks, but opening a bank account in Canada with one of these may be limiting. The five banks above offer extensive coverage of locations, and you can visit any of their branches around the country. If you want flexibility, ease and efficiency, use one of the larger banks. You are also likely to find better account-opening offers, customer support and extra possibilities (like car leasing or loan options) with the larger providers.
With these banks, you can open checking accounts (the North American version of a British current account) as well as savings accounts, and you may be eligible for a range of debit and credit card options. Always remember to ask what account-opening offers the different banks have, as many have promotions that include free tablets, mobile phones or other tempting deals.
Opening a Canadian Bank Account
In Canada, there are ways to open a bank account online or over the phone but going through all the different identification processes and working out every security feature and document without being in front of the person can be challenging. It's normally better to go in person and put a human touch to what can be a stressful experience.
There are some key documents that you'll need to bring with you. Firstly, you will need your permanent or temporary residence permit, work or study permit and a valid passport. The Royal Bank of Canada (RBC) asks for proof of address too, so make sure you take along a recently received bill or official letter with your name and current address on it.
Most banks will ask for at least two official documents to verify your identification. A full list of what's needed can be found here.
How to Open a Canadian Bank Account From The UK?
Opening a bank account in Canada from overseas is possible, however, there are some additional requirements. You will need to have your immigration documents in order (study or work permit and more) and get in contact with your chosen bank to begin the process. Then you'll be contacted by the bank to set up your account (if all your paperwork is correct).
A lot of banks in Canada have accounts and processes designed for foreign nationals, so it won't be too hard. Setting up the account before you arrive will obviously make your life easier and give you one less thing to work out in the middle of the big move.
What Are the Charges and Fees for Canadian Banks?
Like US bank accounts and unlike most basic European banking, there are often monthly fees to maintain an open account in Canada. If you're moving to Canada from the UK as a student, you will probably enjoy free banking (each bank is different, but many offer free student banking).
As a non-student, the fees will depend on the bank. For an RBC account, they charge just under 11 Canadian dollars per month to maintain an open account. Toronto-Dominion Bank has similar charges (as well as 25 transactions included every month), and the Bank of Montreal charges between three and 30 Canadian dollars per month depending on which account you have and how you use it.
In general, you should expect to pay a monthly fee, as well as pay for individual transactions if you go over the allowed monthly limit. Most ATMs or cash machines will give free withdrawals if the machine is from your own bank, and around two dollars if it's from a different bank.
What to Do If You're Missing Documentation
People commonly need to open a bank account before their official temporary or permanent residence comes through. This can be difficult, but it's not impossible. The first step is to contact the bank you've chosen and ask what they can do to help. Many Canadian banks are used to being contacted by non-nationals and will have steps for you to take. You may even be able to open an international account (although normally this requires more significant deposits to be made).
Why Use a Canadian Bank?
There are plenty of modern and exciting features that you can take advantage of with several of the accounts on offer. With an RBC Chequing Account, you can take a photo of your bill, then using their app, you can pay your bills from the image alone. You also receive almost three per cent interest on your account for the first three months. The level of integration with a whole suite of helpful tools is a fantastic benefit of many Canadian bank accounts and, of course, these will be very helpful if you're moving to Canada.
If you're thinking about opening a bank account in Canada, check out all the different pros and cons of some of the main banks here.
Opening a bank account in Canada from abroad is possible but may be difficult. The Royal Bank of Canada might be the best for those who want access to credit, car loans and a free credit card. It's also the largest and so offers the greatest range of locations for branches and ATMs.
For entrepreneurs, Toronto-Dominion Bank provides a tailored business plan that provides some financial protections that may be worth considering.
While you think about which bank is best for you, if you're moving to Canada you'll also need to consider how you'll transport your belongings from the UK. That's where a dedicated and professional moving company like 1st Move International can help.
If you need a smooth and stress-free shipping experience, 1st Move International has the expertise and knowledge to get your things from door to door with no issues. Get in touch now!
Have a question? Join our community Facebook group for help and advice from others who are also leaving the UK!