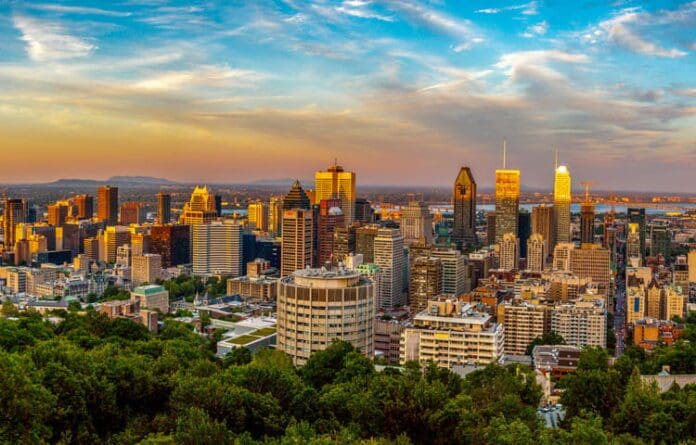 Considering a move to Montreal, Canada? Get ready to fall in love with this charming, cultured, and deliciously affordable city. As Canada's second largest metro area and the largest city in the French-speaking province of Quebec, Montreal dazzles with its European vibe, winding cobblestone streets, stellar food scene, and joie de vivre.
Though French is the official language, Montreal remains pleasantly bilingual, so expats need not be fluent to live well. A willingness to learn basic French will go far in embracing the Québécois culture, however. This comprehensive guide covers everything you need to know for making a smooth transition to expat life in lovely Montreal.
Getting to Montreal: By Plane, Train, Car or Bus
Montreal is easily accessible by plane, train, bus, or car. Trudeau International Airport offers direct flights from cities across North America, Europe, and beyond. Major airlines like Air Canada, WestJet, Air Transat, and Porter provide ample options for routes and competitive fares.
Train travel is also convenient, with downtown Montreal less than 5 hours from New York City via Amtrak's Adirondack line. Additional Amtrak and Via Rail trains connect Montreal to other Canadian and U.S. destinations. Megabus, Greyhound, and rideshare services offer bus routes from Toronto, Ottawa, Quebec City, and more.
Driving to Montreal is feasible using major highways like Autoroute 15 from New York and Autoroute 10 from Boston. Having a car is not essential in Montreal though, as public transit provides great coverage. Be aware of winter road conditions if driving.
Getting Your Belongings to Montreal
When moving, you'll need to ship your household goods and personal belongings as well. Here are some tips to make the process go smoothly:
Make an inventory list of everything you plan to ship. This helps with insurance claims if needed.
Consider downsizing and only shipping essentials. Sell or donate items you won't need abroad.
Properly prepare items for shipping by disassembling furniture, packing contents securely, etc. Removals companies such as 1st Move International will be able to do this for you when they professionally pack your belongings for shipment.
Be aware of customs rules on restricted items like plants, food, electronics, etc. Some items may need special clearance. Again, if using a removals company they will be able to assist.
Arrange appropriate shipping insurance to protect your belongings.
Track the shipment and have required customs docs ready for quick clearance on arrival.
Schedule any special delivery needs at your destination in advance.
Using an experienced international moving company like 1st Move International can streamline the process and reduce stress. Our specialists handle all the customs paperwork, packing, shipping, and final delivery – letting you focus on the exciting parts of your Montreal move!
Get a quote or learn more about international removals to Canada.
Read our guide on how to import personal belongings into Canada.
Securing the Right Visa for Montreal
In terms of documentation, expats will need proper visas to live and work in Montreal long-term. For stays over 6 months, the main options include:
Work Permit – for those with a job offer from a Canadian employer. Apply via Express Entry system.
Study Permit – for acceptance at a designated Canadian university or college. Apply through Quebec Acceptance Certificate.
Temporary Resident Visa – for short-term stays under 6 months. Applications submitted online.
Permanent Residence – several pathways exist to immigrate permanently. Spousal sponsorships, skilled worker programs, business/investor programs are options.
Quebec has its own immigration procedures through the PEQ "Skilled Worker" program, so be prepared to pass a French language test and submit supporting paperwork like proof of employment. Start the Quebec visa process well in advance as processing times can be lengthy.
Consulting with an immigration attorney is wise to navigate the paperwork properly. Reputable firms like Campbell Cohen offer consultations.
Learn more:
Moving to Canada – Visas and Immigration
Express Entry into Canada
Canada Skilled Workers List
Government of Canada Immigration and Citizenship
Finding the Right Montreal Neighborhood for You
One of Montreal's greatest assets is its unique neighborhoods, known locally as "arrondissements." From the cobblestone walkways and European feel of Old Montreal (Vieux Port) to the indie shops and nightlife of hipster haven Mile End and Plateau-Mont-Royal, Montreal has diverse and lively districts to match any lifestyle.
Downtown (Ville-Marie)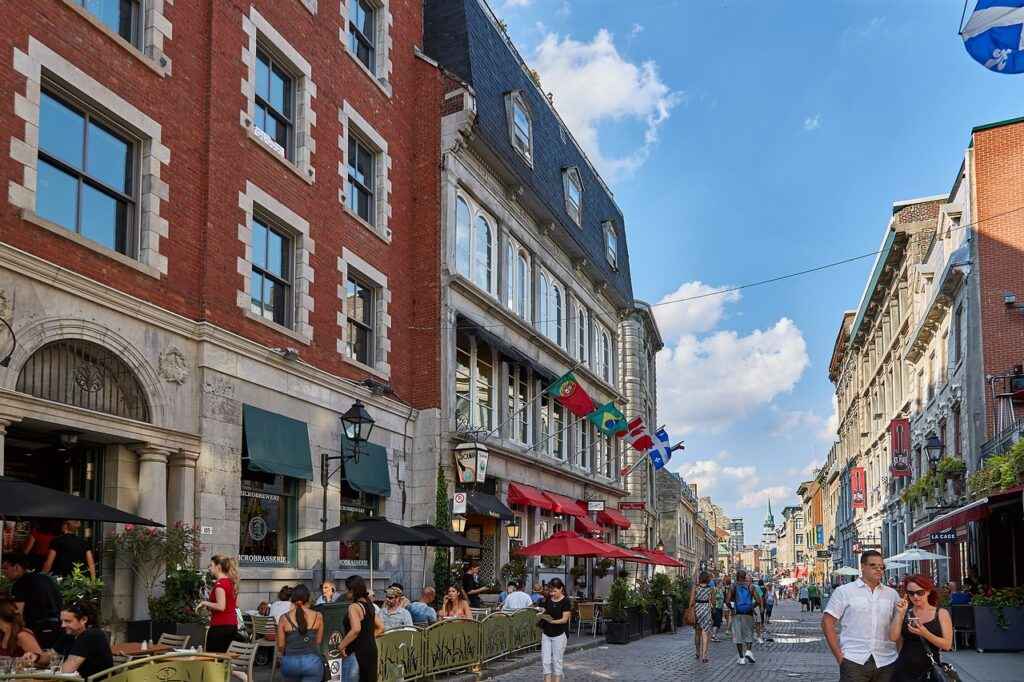 As the bustling center of Canada's second largest city, downtown Ville-Marie offers a cosmopolitan vibe with skyscrapers, major corporate headquarters, renowned universities, and cultural attractions. The western half contains high-rises while the historic eastern portion includes Old Montreal, the Latin Quarter, and the Village. Downtown offers extensive public transit access.
Plateau-Mont-Royal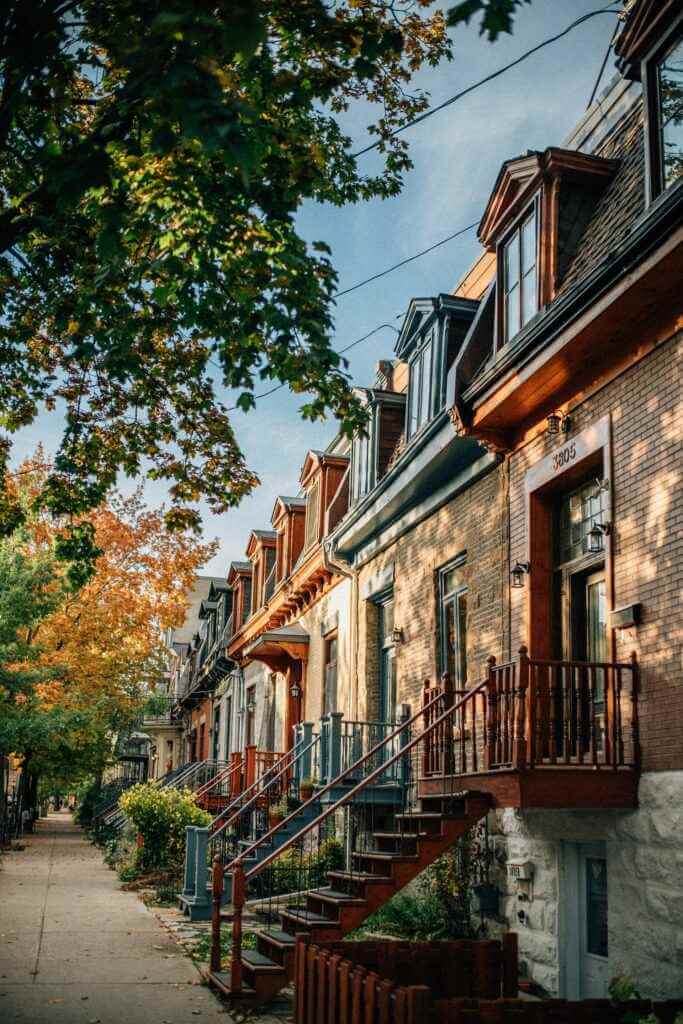 Located northeast of downtown, the Plateau is Montreal's trendiest and most artistic neighborhood, home to musicians, writers, and creative types. Iconic streets like Rue Saint-Denis and Boulevard Saint-Laurent are lined with cafes, boutiques, and BYOB eateries. Nightlife abounds, especially in the summertime. The Plateau provides easy access to downtown and Mount Royal Park. Rent prices have been increasing rapidly.
Mile End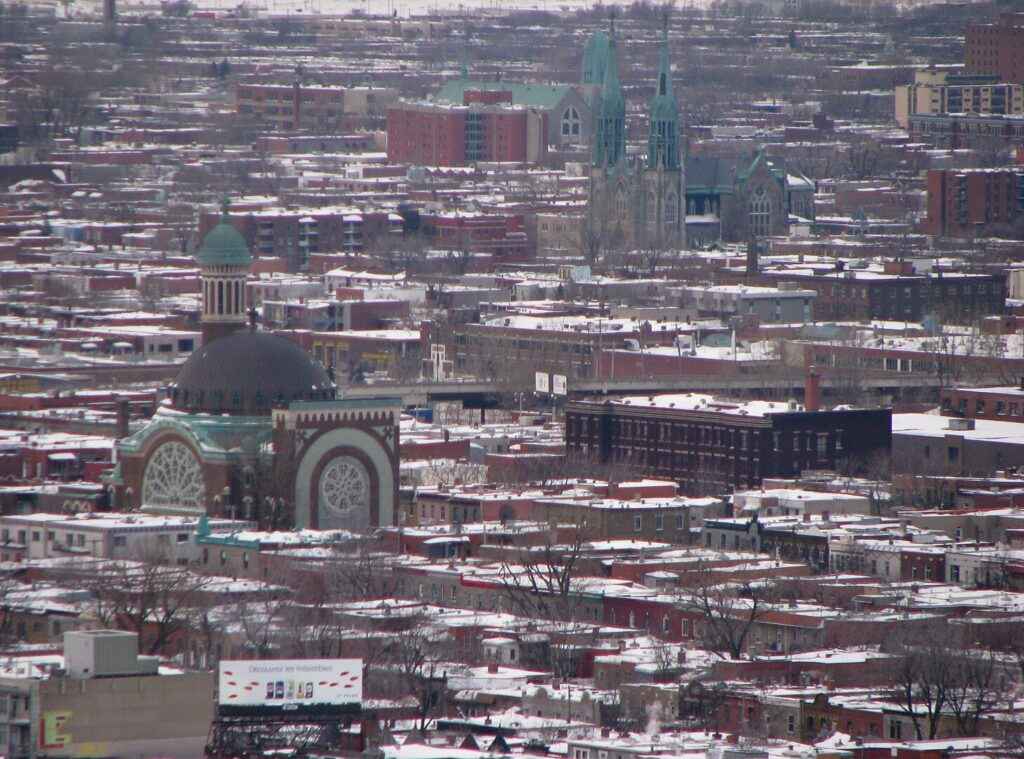 Part of the Plateau borough but viewed as distinct, Mile End offers an eclectic, multicultural vibe. Home to artists, musicians, and Montreal's Hassidic Jewish community, Mile End boasts excellent cuisine from bagels to restaurants. Rents increased due to gentrification but remain relatively affordable. The area blends old and new Montreal.
Westmount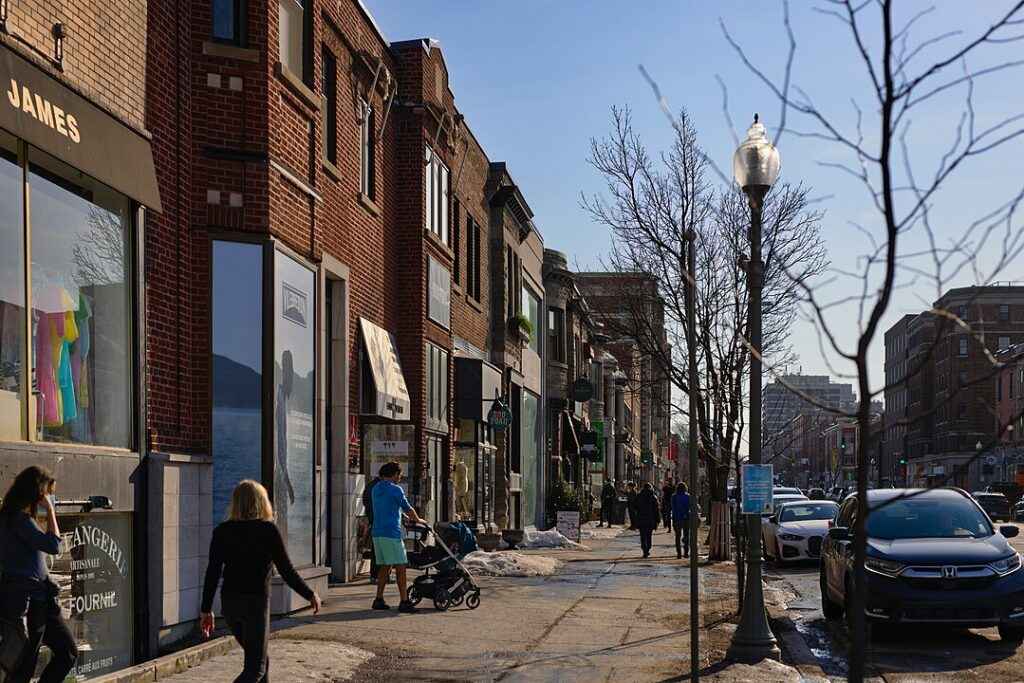 Westmount's tree-lined streets and summit overlook showcase Montreal wealth and anglophone history. Parks, chic shops, and prestigious schools maintain the upper-class ambiance. Rent gets more affordable nearing the edges and downtown.
Outremont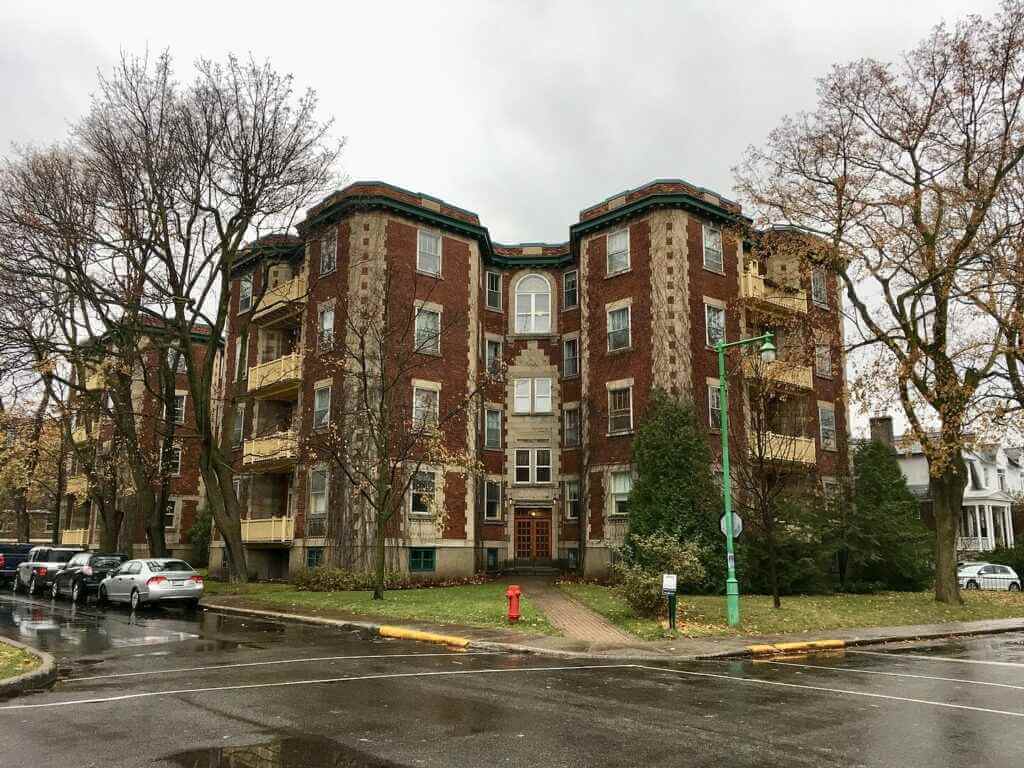 Francophone professionals mix with French expats and Montreal's Hasidic community in upscale Outremont. Trendy shops and cafes line expansive parks in this family-friendly area of Montreal. Proximity to Parc Mont-Royal provides a getaway from urban living.
Verdun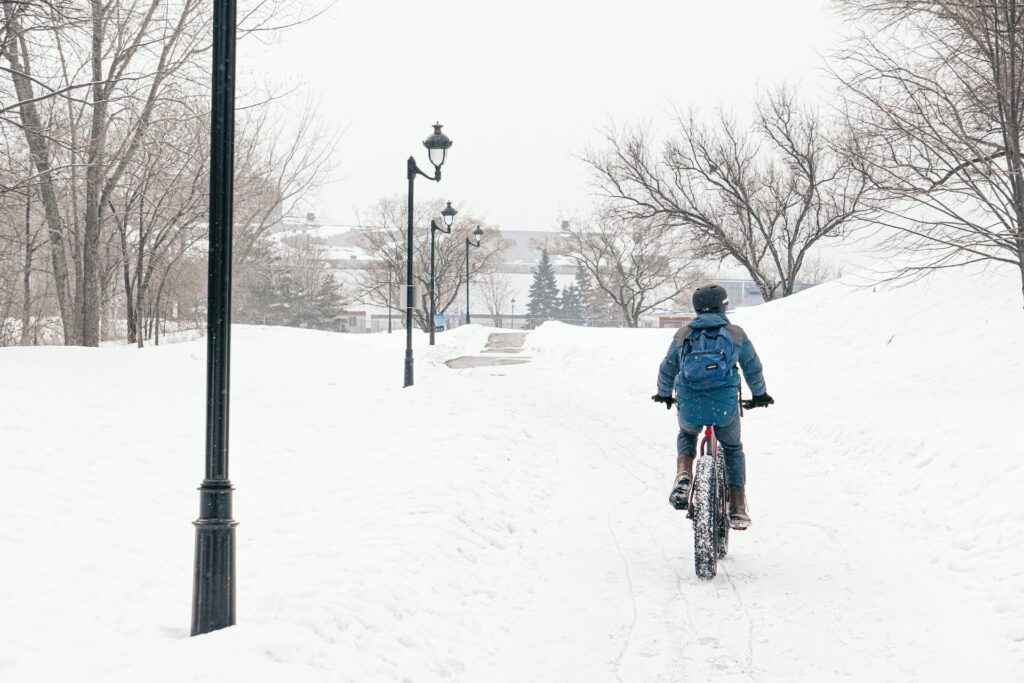 Previously affordable and industrial, Verdun is now an up-and-coming option for young families and professionals seeking reasonable rents near downtown. Access to the Lachine Canal and bike paths makes outdoor recreation a breeze. Gentrification brought more restaurants and nightlife.
West Island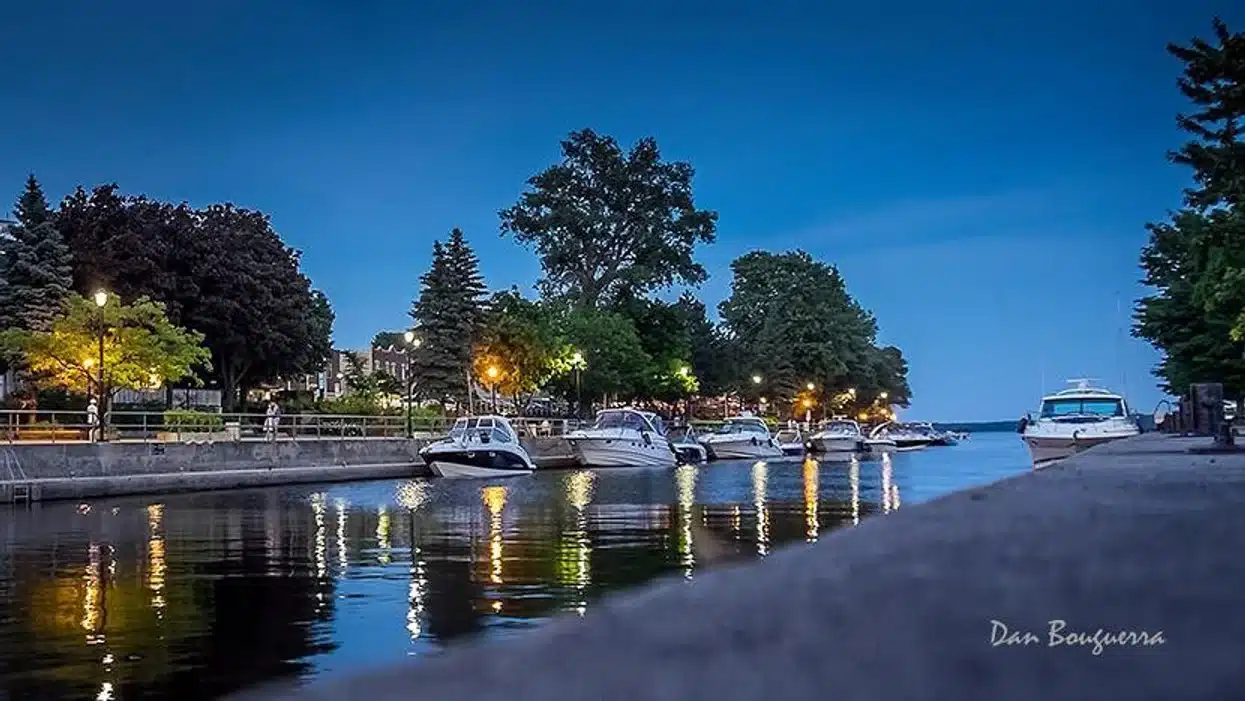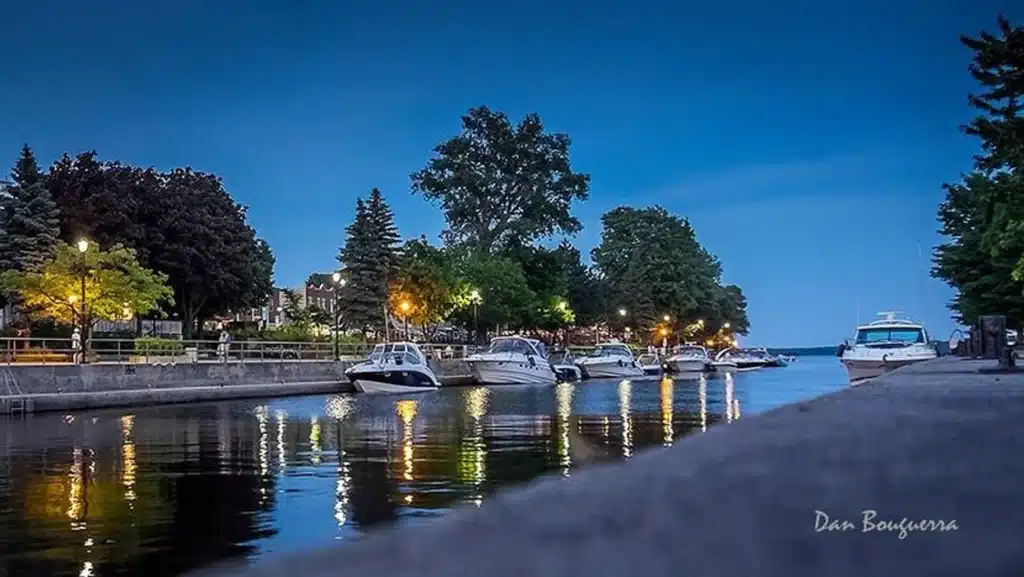 Across the western end of Montreal Island, West Island suburbs like Dollard-des-Ormeaux and Pierrefonds offer family-oriented living away from the hustle and bustle of the city. Largely English-speaking with rising bilingualism, West Islanders rely on cars as the metro does not extend this far.
Where is The Best Place to Live in Montreal?
With such diverse options, there is no definitive "best" area for everyone in Montreal. The right neighborhood depends on your priorities and stage of life. Young professionals and students tend to prefer centrally located areas like the Plateau, Mile End, or Downtown for the convenience, vibrancy, and nightlife. Families lean towards residential neighborhoods like Outremont, Westmount, Verdun or the West Island for affordability, green space, and community.
If proximity to downtown for work is essential, neighborhoods like the Plateau, Mile End, Westmount or Outremont offer the perfect balance of urban bustle and livability. For a tranquil family-friendly experience, Verdun, the West Island, or Outremont are ideal. Visit different areas to get a feel for each unique vibe and find the ideal place to call home sweet home.
Curious about other cities, provinces and territories in Canada? Check out our guide on the many provinces and territories of Canada for an in-depth look at what they can offer.
Finding Employment in Montreal's Thriving Job Market
Major industries like tech, finance, healthcare, videogames, and aerospace provide ample employment opportunities for qualified expats in Montreal. Even without fluent French, many international and multi-national companies use English as the working language. Jobs in software development, computer science, engineering, marketing, and sales tend to have an English-friendly environment.
Montreal is also home to thriving AI research, biotech innovation, and creative media production. Construction and infrastructure projects create openings for skilled tradespeople and engineers. At major universities and hospitals, academics and medical professionals will find openings too. Scope out job boards like Indeed, and LinkedIn to find openings that match your background and language abilities.
Having your resume translated to French and focusing on bilingual positions can greatly improve prospects. Consider a recruiter to help match your skills with the right openings. Networking and making local business connections is also key to surfacing unlisted opportunities.
Embracing Montreal's Vibrant Lifestyle and Culture
One of Montreal's greatest assets is its lively arts, music, and culinary scenes. Throughout the year, the city hosts mega events like the Jazz Festival, Just for Laughs comedy fest, Igloofest (a winter dance party), and Festival Mode & Design spotlighting local fashion. Music venues and concert halls come alive for events like Osheaga, IleSoniq, and Heavy MTL.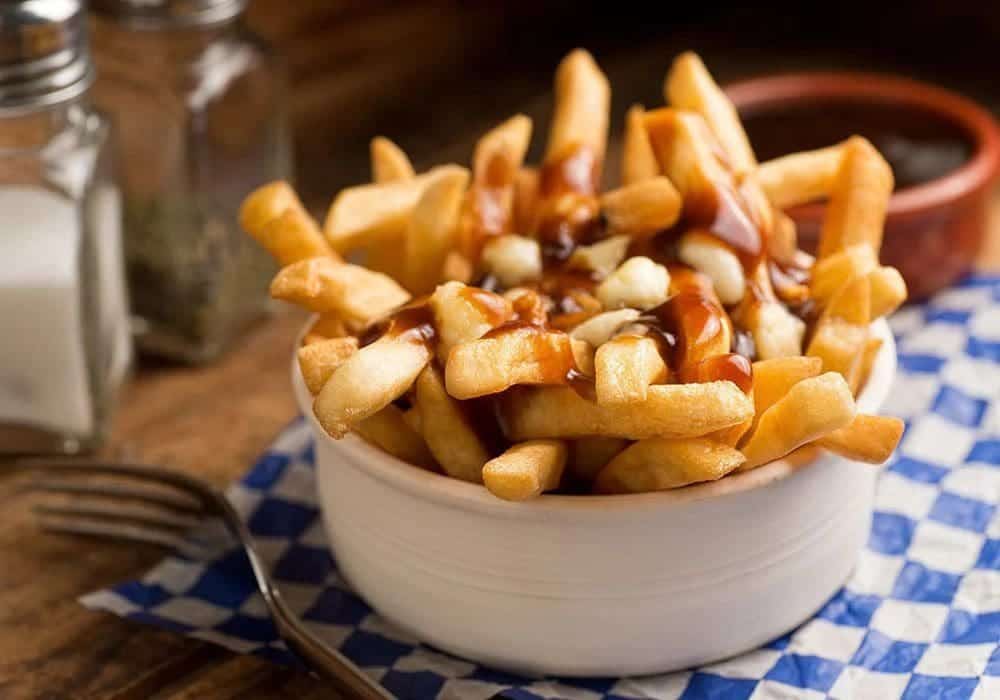 Montreal's restaurant density tops North America, so savor innovative Quebec cuisine from poutine to smoked meats. Microbreweries and cozy cafes give you places to linger and watch the passersby. Outdoor activities abound in Parc du Mont-Royal's trails and seasonal skating rinks. Expat families will find kid-friendly museums like the Biosphere plus amusement parks like La Ronde. Overall, Montreal provides a high quality of life at a reasonable cost.
Braving Those Infamous Montreal Winters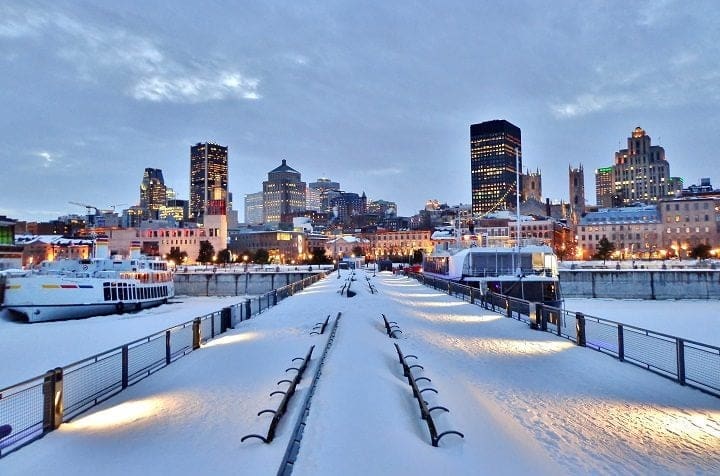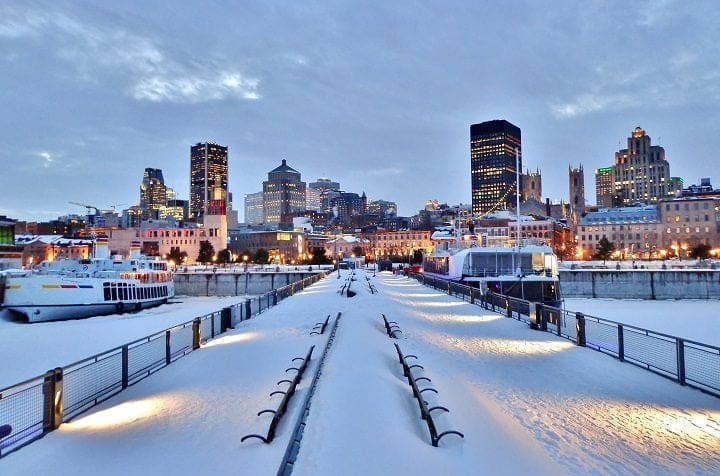 Yes, the winters here are frigid and snowy. But with the right mindset (and Canada Goose parka), you'll find the snowy season has its charms. Take advantage of nearby skiing and snowboarding at resorts like Mont-Tremblant. Bundle up for outdoor winter festivals and activities like snow tubing at Parc Jean-Drapeau.
Cozy French bistros, underground malls, and networks of subterranean passages (known locally as "la ville intérieure") make getting around in winter and staying warm quite pleasant. Come spring, you'll happily join Montrealers celebrating surviving another winter and enjoying sunshine on the newly uncovered terraces.
Getting By and Learning French in Montreal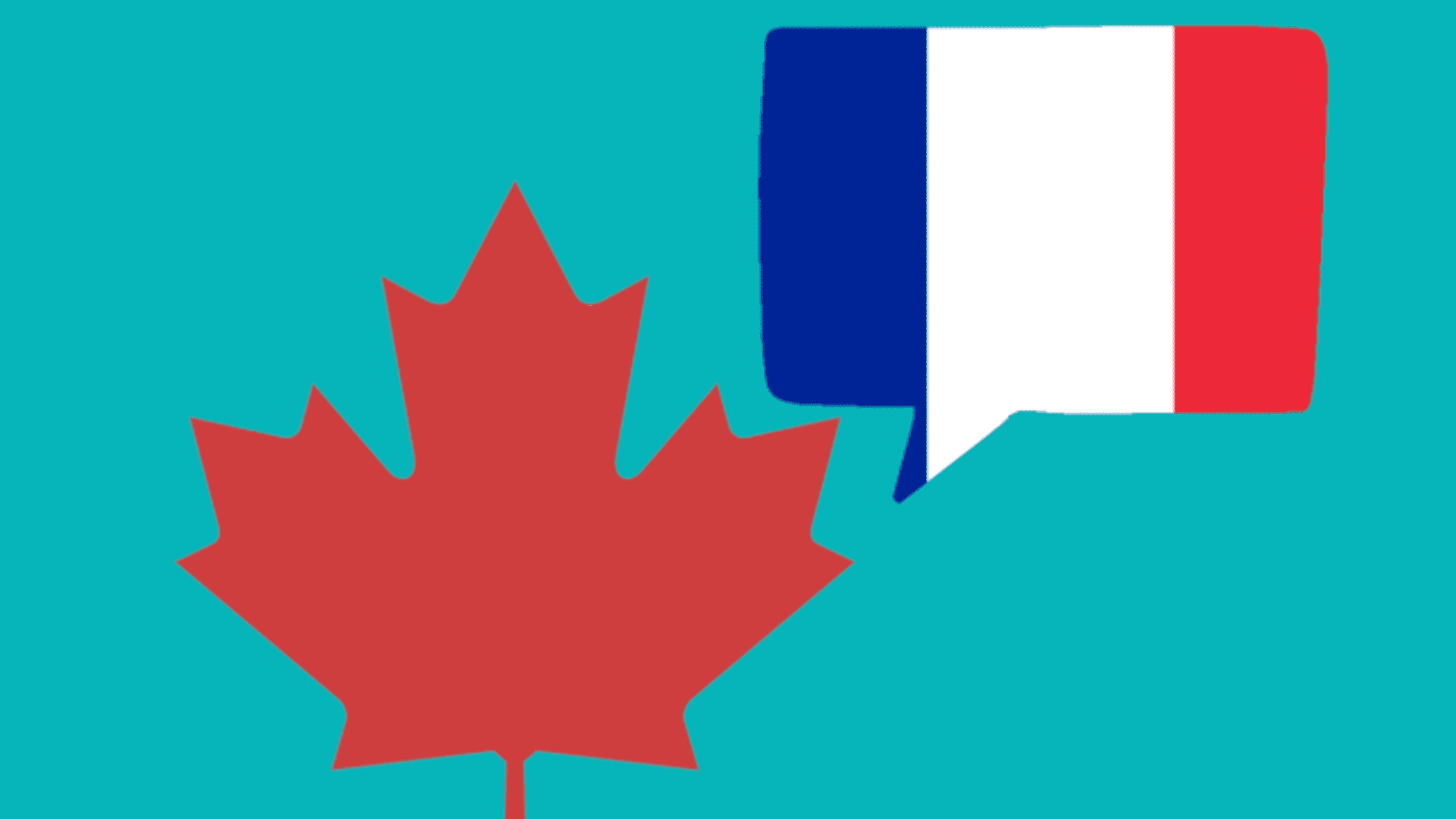 While many Montrealers speak excellent English, especially in downtown and professional settings, the official language remains French. Don't let worries about French proficiency deter you. Free government French classes are available to new immigrants through programs like Francisation Quebec. Apps like Duolingo and Babbel can build vocabulary on the go.
Focusing on common phrases for shopping, transit, and going out will serve you well initially. Locals will appreciate any attempts you make to understand and communicate in French. Over time, routine interactions will greatly improve comprehension. Montreal's bilingual nature means English speakers can certainly get by, but learning French will allow you to better integrate and access local culture.
Making Connections in Montreal's Welcoming Community
Despite the language difference, Montrealers are known to be quite warm, welcoming people—especially when newcomers make an effort with their French. Seek out expat groups on Facebook for meetups and advice. Local Couchsurfing and Meetup events connect you with new friends fast. Join a local sports league to exercise while meeting locals. If missing familiar comforts of home, immigrant associations provide a sense of community.
LGBTQ+ Life and Diversity in Montreal
Montreal is frequently ranked one of the most LGBTQ-friendly cities in the world. Le Village or Gay Village serves as the hub of LGBTQ culture, packed with bars, clubs, and Pride events. Antidiscrimination laws ensure protections on housing and employment. Same-sex marriage has been legal in Quebec since 2004.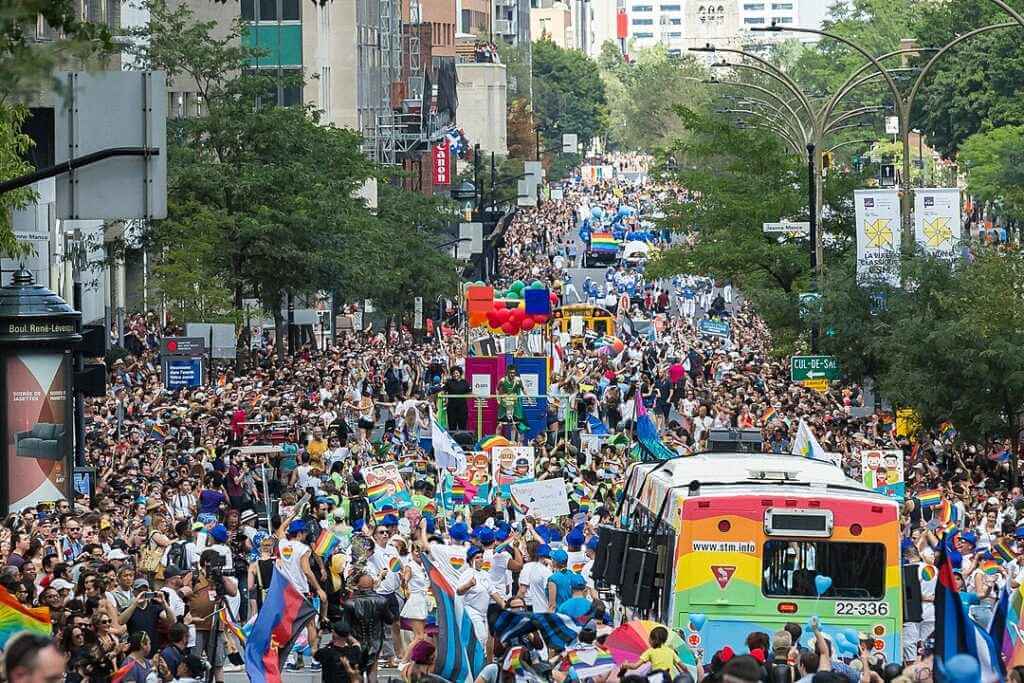 The annual Pride Festival draws huge queer and ally crowds for parades, parties, and cultural events. Diverse neighborhoods like Mile End and Plateau-Mont Royal are also popular with LGBTQ residents. Montreal provides a very open, tolerant environment overall.
Health Care Access and Considerations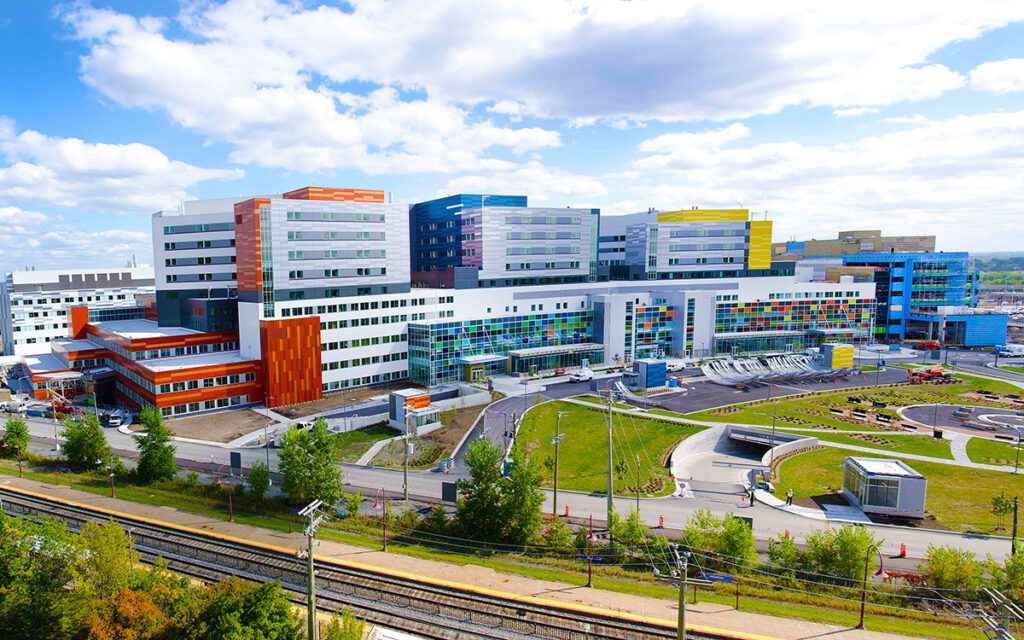 As a province of Canada, Quebec provides public health care to residents through RAMQ, similar to Medicare in the U.S. To enroll, expats must show a Quebec address and immigration documents like a work visa. Private supplemental plans can provide added coverage like dental and vision.
Finding an English-speaking family doctor may take time, as many physicians only speak French. Cliniques médicales like Appletree Medical Group offer walk-in appointments. Major hospitals like the McGill University Health Centre cater to English speakers. Overall, Montreal provides quality care options but having patience and persistence goes a long way.
The Cost of Living in Montreal
One of Montreal's greatest appeals is its affordability compared to other major Canadian cities. While costs have increased somewhat in recent years, Montreal remains reasonably priced overall. Rent for a one bedroom apartment ranges from around $900 CAD ($667.16 USD / £525.55 GBP) to $1500 ($1111.93 USD / £875.91 GBP) in central locations. Groceries, dining out, and essentials are budget-friendly.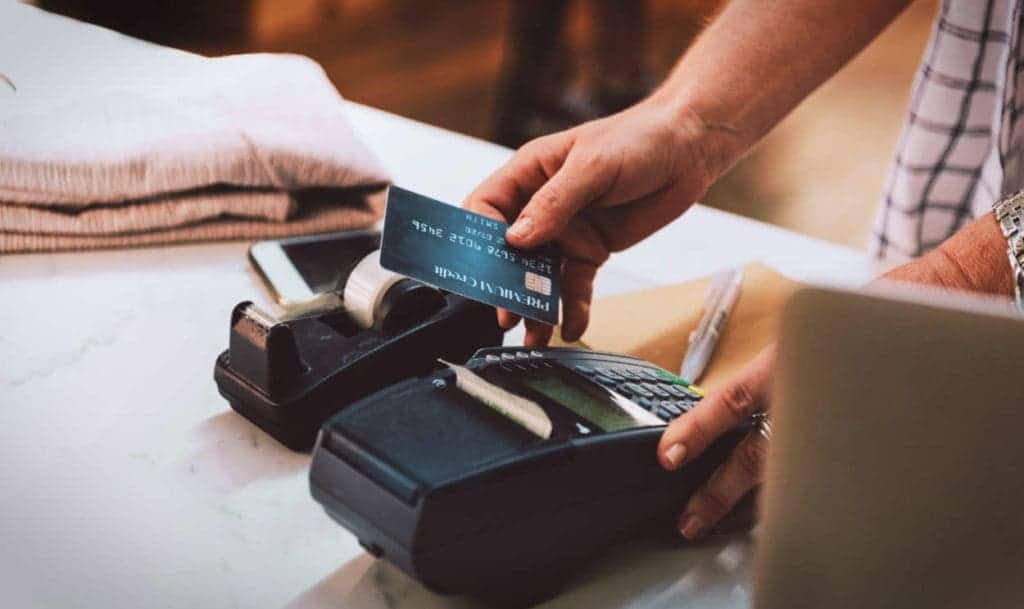 Sales tax in Quebec is 15%, including 5% federal GST and 9.975% Quebec sales tax. Gasoline, alcohol, and public transit passes add additional taxes. Quebec income tax for expats mirrors Federal brackets of 15% on the first $50k earned, climbing from there. Cost of living is comparable or lower than major U.S. cities while providing Canadian benefits.
Learn more about cost of living in Canada
Getting Around Montreal: Transportation Made Easy
Ditch your car when moving to Montreal! The city's excellent public transportation makes owning a vehicle unnecessary in most cases. The efficient STM metro and bus systems offer extensive coverage of Montreal and suburbs, with fares around $3-5 CAD.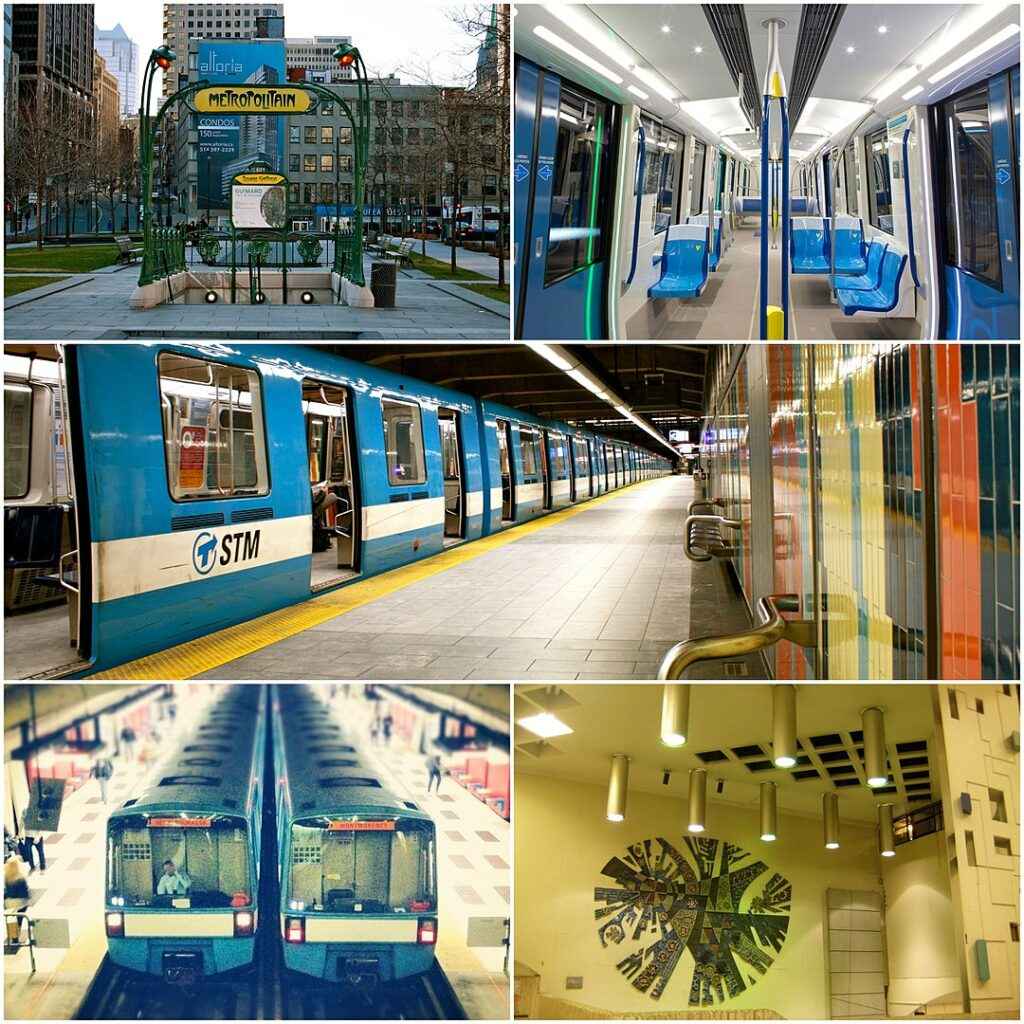 Biking is also huge, with hundreds of miles of dedicated bike lanes and the BIXI bike share program available seasonally. Taxis are readily available downtown, and Uber operates in the city. Avoid driving when possible, as parking is limited and traffic congestion common. If living further out, commuter trains supplement metro and bus routes.
Schooling Options and Expat Family Life
Montreal provides family-friendly living with amenities like museums, amusement parks, and kid-focused cultural offerings. Most expat families choose private or English schools over French public schooling. Options include English Montreal School Board or Lester B. Pearson School Board. Top-ranked private schools include Selwyn House School and The Study. Annual tuition ranges $15,000-$25,000 CAD.
International and French Lycee schools are another option combining local curriculum with global outlook. Join parent groups and expat associations to connect with other English-speaking families. Montreal's parks, activities, and relaxed vibe make for an ideal bringing up bilingual kids.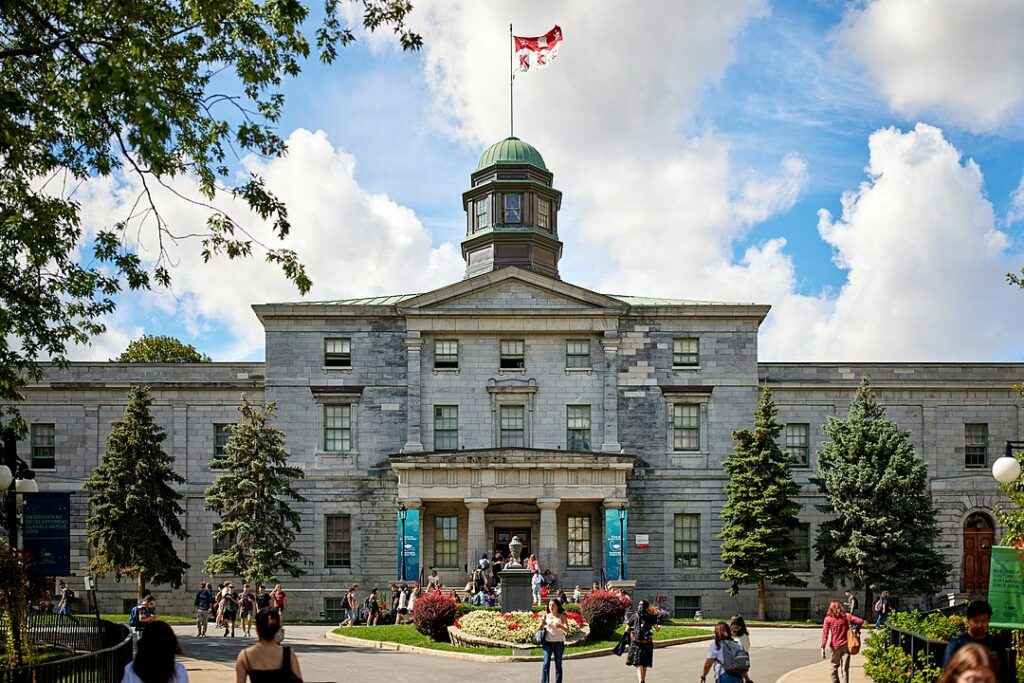 For higher education, Montreal boasts several renowned universities including McGill University, Université de Montréal, Concordia University, École Polytechnique de Montréal, and HEC Montréal. These world-class institutions attract students locally and from abroad. University tuition costs range from $21,100 CAD for international graduate students to $36,100 CAD for international undergraduate students and on average, living costs are around $15,000 per year for university students (Universities Canada, 2019).
Check out Education Canada for more information on study costs for international students in Canada.
Join parent groups and expat associations to connect with other English-speaking families. Montreal's parks, activities, and relaxed vibe make for an ideal place to raise bilingual kids and young adults.
Banking, Taxes, and Admin Tasks for New Arrivals
Get your financial and governmental admin in order quickly when arriving in Montreal. Major banks like RBC Royal Bank, TD Canada Trust, and Scotiabank operate in English, but having a French speaker can help with paperwork. Consider keeping your home country bank accounts active initially for seamless money transfers.
Learn how to open a Canadian bank account from abroad.
Look into tax benefits like the Quebec Immigrant Investor Program when establishing residency. Be prepared for higher taxes overall compared to many countries. File taxes yearly using Quebec forms even if you keep earning income abroad. Most expats retain an accountant to handle Canadian tax intricacies.
Secure a Quebec driver's license within 3 months if residing long-term. Get a RAMQ health card for provincial medical benefits. Transfer your phone plan or set up a local account. Establishing electricity, heating services, internet, and cable TV completes setting up household utilities.
Ready to Make the Move to Montreal?
For expats seeking an affordable, culturally rich homebase with European flair, Montreal delivers. Prepare properly by researching neighborhoods, job options, visas, bank accounts, schools, and more before arriving. Brush up on French phrases and pack your warmest parka. With the right amount of savvy planning and a fondness for poutine, you'll soon call magical Montreal home sweet home.
If you're excited and ready to make the move abroad to Montreal from the UK, the international removals experts at 1st Move International can handle your overseas relocation quickly, safely, and hassle-free. Get a free quote for international removals to Canada and let us take care of transporting your household goods while you focus on the fun parts of your upcoming Canadian adventure!