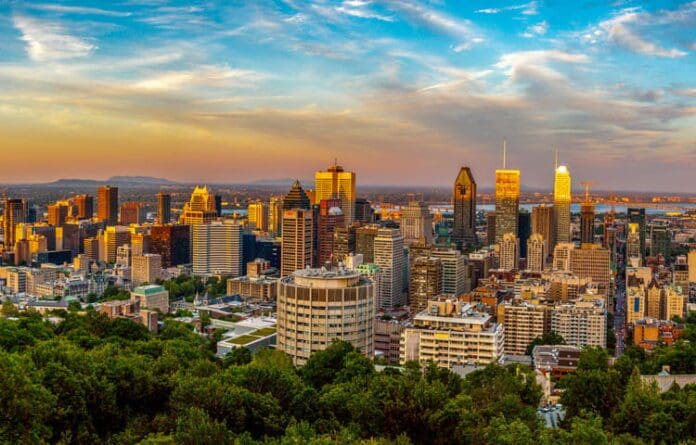 Montreal has a 'Je ne sais quoi' that captures and charms every visitor. The jewel of Quebec's French-speaking province is one of Canada's most lively and eclectic cities. From the gorgeous old town, complete with cobblestones and historic buildings, to the cool downtown vibes of Centre Ville—you can melt into the Montreal lifestyle and not empty your bank account.
Ranked as one of Canada's most affordable cities, Montreal is an excellent choice for expats looking to relocate and start afresh. Just make sure you take some French lessons beforehand… Oui?
Take a look at our Montreal city guide to inspire your future move or if you're ready to up sticks and move to Montreal or anywhere else in Canada, take advantage of our guaranteed weekly international removals services from the UK. Get a free quote here.
La Belle Langue: French in Montreal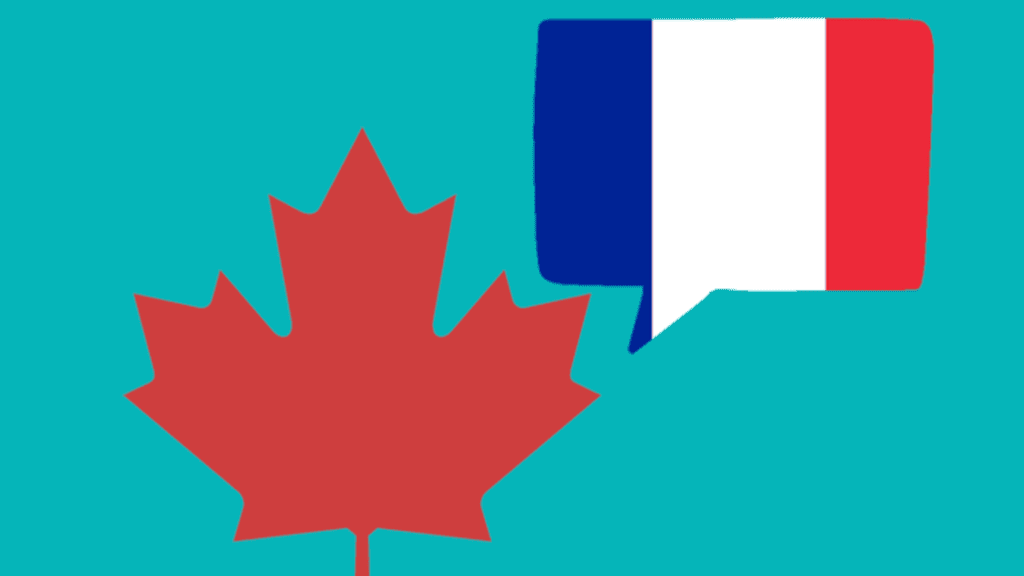 First things first, Montreal is a bilingual city, so panic over. However, it does have a rich and guarded history surrounding the French language. So, when did it come around?
In 1760, when the British claimed Quebec's province, it became a francophone majority province under an anglophone government. Bill 101, the French Language Charter, declared French the province's official language, with English as the second primary language. This means that French is, of course, everywhere.
Although you can live happily in the vibrant city of Montreal without speaking a lick of French, you may find that amongst all the fun, some official business may incur, which is essential to know a little French. For example, interacting with the government will be easier if you understand the French language. Besides this, making an effort to immerse yourself; respecting the city's culture and language will help you every day and get you extra brownie points with the locals. There are also free classes everywhere, so – ne t'excuse pas!
Mouthwatering Montreal: Cuisine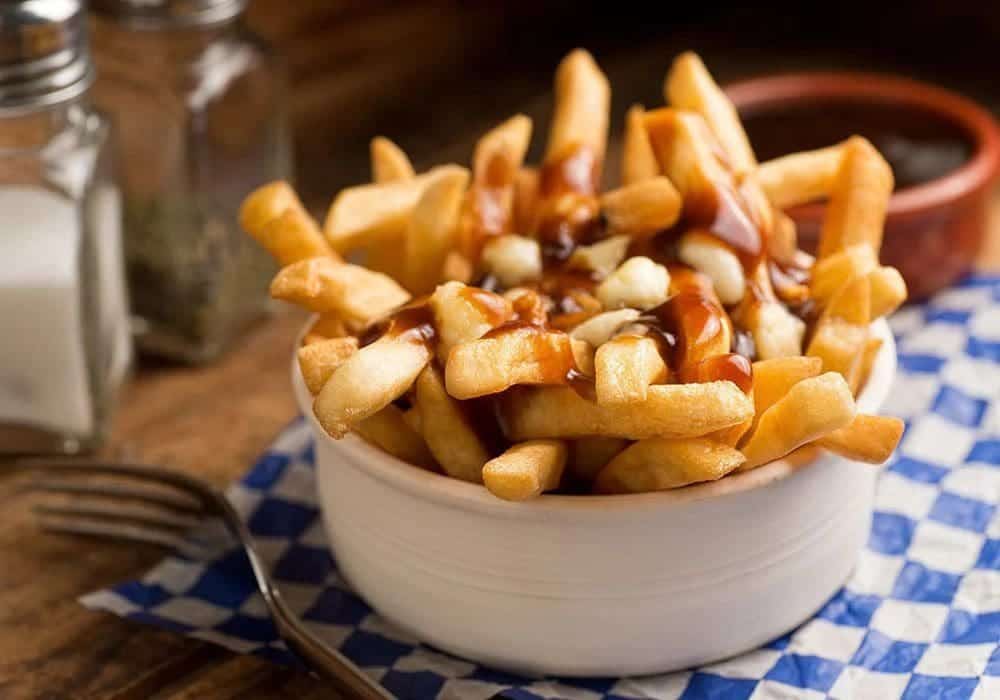 Okay, we all want to know what fantastic food a city has to offer, and Montreal won't leave you disappointed. From traditional French cuisine to Peruvian-Japanese fusion, and vegan options galore, there are plenty of places to go in Montreal to tantalise everyone's taste buds.
If you want to try some of the city's most famous dishes like poutine, an indulgent mix of fries covered in gravy and cheese curds, then head to Paulo & Suzanne. One of many incredible restaurants that make up this foodie haven.
For a taste of Asia, try Pho Lein, specialising in delicious rice and noodle dishes; it's the perfect place for a Friday night feast with your friends.
Not forgetting the vegans out there—Montreal is your paradise. One of the city's top choices, among many — Aux Viveres, serves up delicious bowls of hearty goodness and succulent meat-free burgers, guaranteed to impress.
The city's bar scene is similarly thriving, with unique microbreweries and established city centre haunts like Dieu du Ciel and L'amère à boire.
No matter what you're in the mood for – from cheap and cheerful takeaways to luxurious dining – Montreal has it covered,
Great Winters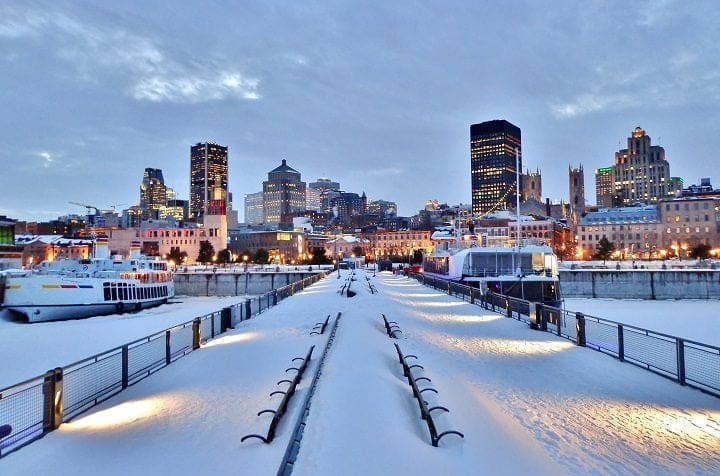 Be sure to pack your thermals and winter boots for winter in Montreal! Temperatures drop well below zero and are often combined with brisk winds. The good news is that this winter wonderland is perfect for snow-lovers.
With these cold conditions come lots of opportunities for fun. If you're into winter sports, there are dozens of ski resorts within driving distance of the city. No matter what level you're at, there is a slope for you, with the award-winning sites Mont Tremblant , Bromont and Mont Saint-Sauveneur proudly on the list.
Whether you want to make the most of the snow or simply cosy up with a pastry and a latte from one of the city's many quaint coffee shops, it's easy to thrive in the winter in Montreal.
Public Health Care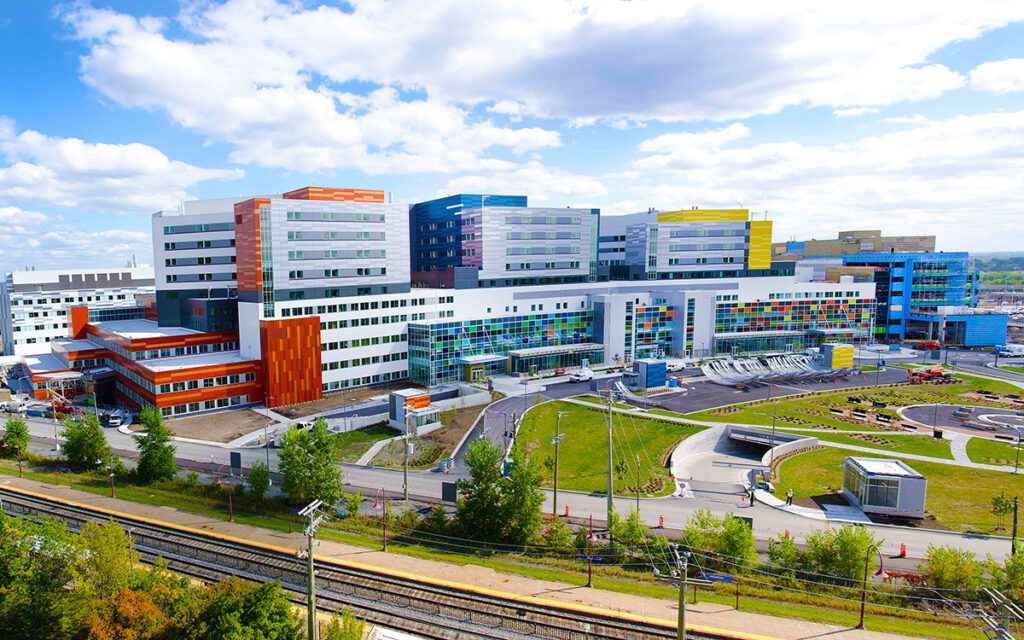 As if Canada wasn't attractive enough, they even offer free health care to all residents. In Quebec, this is offered through the Régie de l'assurance maladie du Québec (RAMQ), which means that most expats living in the area qualify for free healthcare. Those who hold employee-specific paperwork stating a stay of fewer than six months may not be eligible, so it's important to check this out on the RAMQ website before you go. You can easily register with them online, and after three months, you'll be covered for free health care in your new home.
Montreal Moving Day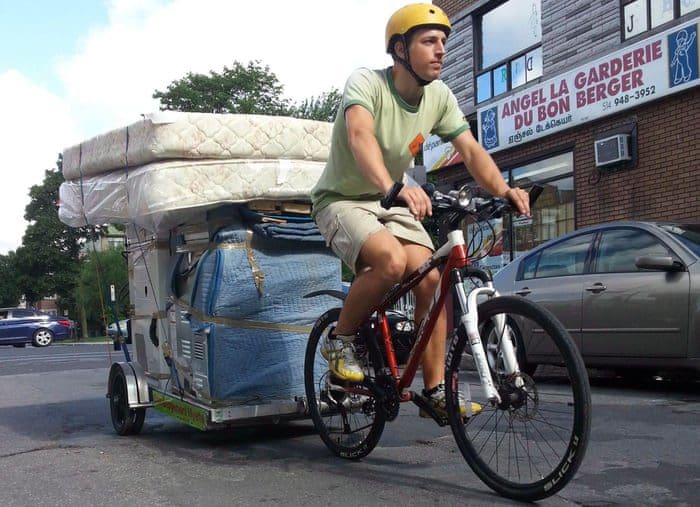 Montreal is home to incredible views, electric nightlife, outstanding eateries, and some unusual traditions!
Montreal has one quirky phenomenon that makes planning a house move a lot easier: le Jour du Déménagement (Moving day). By tradition, every lease ends on the same day each year. Come the 1st of July; it's time to pack up and move out. This unsurprisingly leads to a hive of activity with moving vans skidding around the city, loading and unloading across town.
Top tip: If you can arrange your removals services well in advance, you'll save money and a last-minute scramble for availability.
Making Your Montreal Move
Low cost of living, out-of-this-world cuisine, and laid-back people make up Montreal's incredible and diverse lifestyle. It is a fantastic place to move to for any ambitious expat looking for a new lease of life. If you're interested in experiencing the wonders that Montreal has to offer, 1st Move International is here to get you from A to B hassle-free. With affordable rates and fast shipping, you can start your new Canadian life, poutine in hand, in no time. Fantastique!
Get a quote to move from the UK to Montreal.