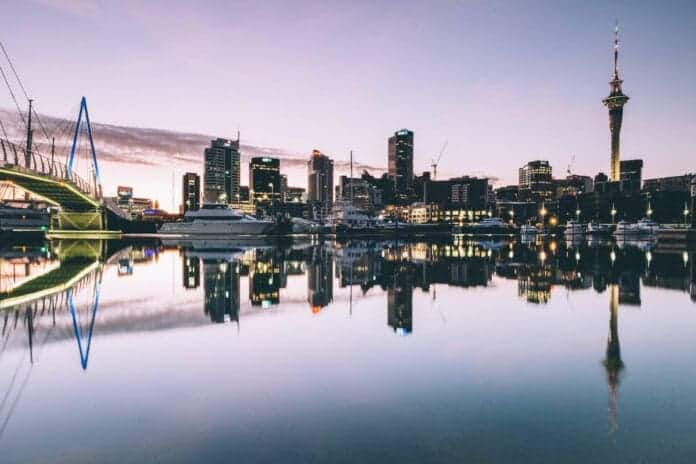 What comes to mind when you think of New Zealand? The sweeping landscapes with gangs of armoured Orcs running amok? The world's best Rugby Union team challenging their opponents with the Haka? The home of extreme sports for the most adventurous travellers? New Zealand is amongst the top destinations for UK Expats to move to, and here we investigate some of the reasons why and how you can move to New Zealand yourself.
Update on Travel Advice – 1st July 2022
During the Covid-19 pandemic, New Zealand had been one of the strictest countries when it comes to travellers in and out of the country. There has been a staged plan, with 5-steps to re-open the country's borders and, as at this current time, there is no longer any requirement to provide a negative Covid-19 test to enter New Zealand.
There is, however, a requirement for MOST TRAVELLERS to be vaccinated and then take 2 rapid antigen tests after arriving in New Zealand. If travelling to New Zealand by air, a Traveller Declaration must be completed, and you must be issued a New Zealand Traveller Pass before you travel.
A list of approved vaccines is available and includes the usual UK vaccines.
Other than New Zealand and Australian citizens, currently vaccinated travellers with a border exception, on a working holiday scheme, some international students and travellers who already hold a valid visitor visa are allowed to enter New Zealand and self-test on arrival.
New Zealand will continue to be strict if required and the rules can change quickly, so before you make any plans, and until you actually travel, updates can be found on the New Zealand Immigration Covid-19 page or the New Zealand Unite Against Covid-19 website.
Immigration to New Zealand from the UK
As of 31st July 2022, all visa categories including tourist, visitor and student visa will be open for applications from travellers throughout the world.
Below we will look at some of the options available for Visas and Immigration to New Zealand, but please keep yourself updated before you go ahead and plan any application process by checking the latest information with New Zealand Immigration for updates.
New Zealand Visa Options
What Visas are available for moving to and living in New Zealand, what are the conditions and how can I apply? Find out below.

Working Visas
If you are moving to New Zealand to work, there are various options available to you. Each Visa has its own conditions and some are temporary, some are permanent. Generally, a permanent Visa isn't issued to anyone who resides outside of New Zealand, so it is likely you will need to begin with a temporary Visa.
One option is a United Kingdom Working Holiday Visa. This is available for UK residents from the ages of 18-30 who would like to work in New Zealand for up to 12 months. This is an individual Visa so you cannot take Children, and if you have a partner who also wishes to travel they will need their own Visa.
Another working Visa option is an Essential Skills Work Visa which allows a 3 year stay for someone who has a full time job offer. Your potential employer may however, need to attempt to recruit suitable New Zealanders who are looking for work before the Visa is approved.
Other working Visa options are a Skilled Migrant Category Resident Visa, Long Term Skill Shortage List Work Visa or Recognised Seasonal Employer Limited Visa. These are only a few of the options available, for a full list then check out the New Zealand Immigration guide on Work Visas.
Family Visas
If you want to join family in New Zealand, then again there are numerous options that could be available to you. For example, If your partner is a New Zealand resident, you can apply to become a New Zealand resident as well with your partner's support in the application.
There is also the opportunity to gain a Work Visa if your partner is a New Zealand resident, or to join them on a temporary basis for up to 2 years. If you have an adult child who is a New Zealand resident you can apply for a Parent Retirement Resident Visa, but you must have an annual income of NZ$60,000 (approx £30,000) or more and a further NZ$1 million or more to invest for 4 years.
Children of New Zealand citizens or residents aged 19 and under are able to apply for a Child of a New Zealander Visitor Visa for a length of up to 9 months. This enables you to send your children to school in New Zealand for up to 3 months. For more than 3 months a student Visa is required.
Student Visas
To study full-time in New Zealand for more than 3 months, you will need to apply for a Fee Paying Student Visa. You'll need to enrol in a course with an "approved education provider" and pay your costs. This allows you to study for up to 4 years, and work part-time for up to 20 hours a week.
Working in New Zealand
Now you know which Visa you need, and what you need to do to get one, the next thing to look at may well be a job. If you are moving to New Zealand to work, we can go through some of the roles on offer, and which occupations are on the immediate skills shortage list.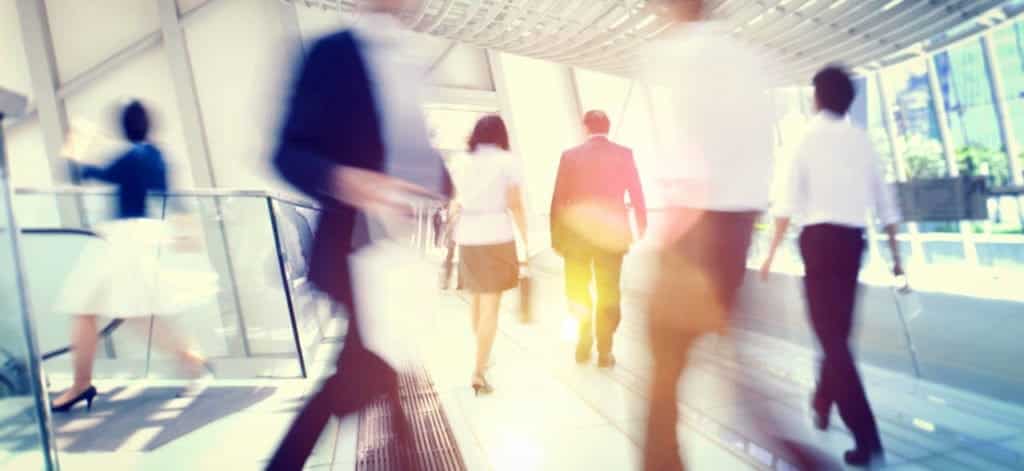 New Zealand has a booming housing market, and construction jobs are always on offer. Usually with no experience required, high wages and an immediate start you could find yourself a well-paid construction job in no time at all.
Another of the largest industries in New Zealand is farming. Agricultural jobs are also much in demand, again with limited experience necessary. Along with this, during the fruit picking season, there will also be plenty of opportunities to work as a fruit picker or in a fruit packing factory.
Being a preferred destination for gap years, there are other opportunities for seasonal work. During the summer, as well as the fruit picker jobs, there are opportunities within tourism in hotels, campsites, bars etc and the winter months mean that similar work is available on the ski resorts, as well as Au-Pair jobs.
Immigration New Zealand lists skills that are in short supply, so this could help you in your Visa application. Take a look at their website and find your occupation to see if you might qualify.
Below is a guide of average salaries in New Zealand (Auckland) and the UK (London) for some key employment markets;
| | | |
| --- | --- | --- |
| Occupation | Salary in New Zealand | Salary in the UK |
| Accountant | £30,100 | £31,500 |
| Administrative Assistant | £24,500 | £20,000 |
| Architect | £35,600 | £34,400 |
| Attorney | £43,300 | £55,300 |
| Chef | £22,100 | £24,900 |
| Civil Engineer | £38,200 | £30,800 |
| Dentist | £66,100 | £45,000 |
| HR Manager | £42,300 | £37,500 |
| IT Manager | £51,400 | £48,100 |
| Nurse | £31,100 | £24,700 |
| Office Manager | £28,700 | £25,700 |
| Pharmacist | £45,900 | £30,200 |
| Physician | £47,900 | £41,500 |
| Receptionist | £16,200 | £16,900 |
| Sales Manager | £39,700 | £36,100 |
| Teacher | £29,200 | £24,600 |
| Waiter | £12,900 | £14,000 |
| Web Designer | £40,300 | £28,800 |
Source: https://teleport.org/
Taking these occupations into account, on average your salary in New Zealand could be slightly higher than the equivalent in the UK. However, this is only relevant in accordance with the cost of living.
Cost of Living in New Zealand
As with most other countries, when moving to New Zealand you will find that the cost of living varies depending on the city or area you are planning to relocate to. As an overall ranking, according to the Mercer 2021 cost of living survey London currently ranks at number 18, with Auckland coming in at number 70 and Wellington at number 94.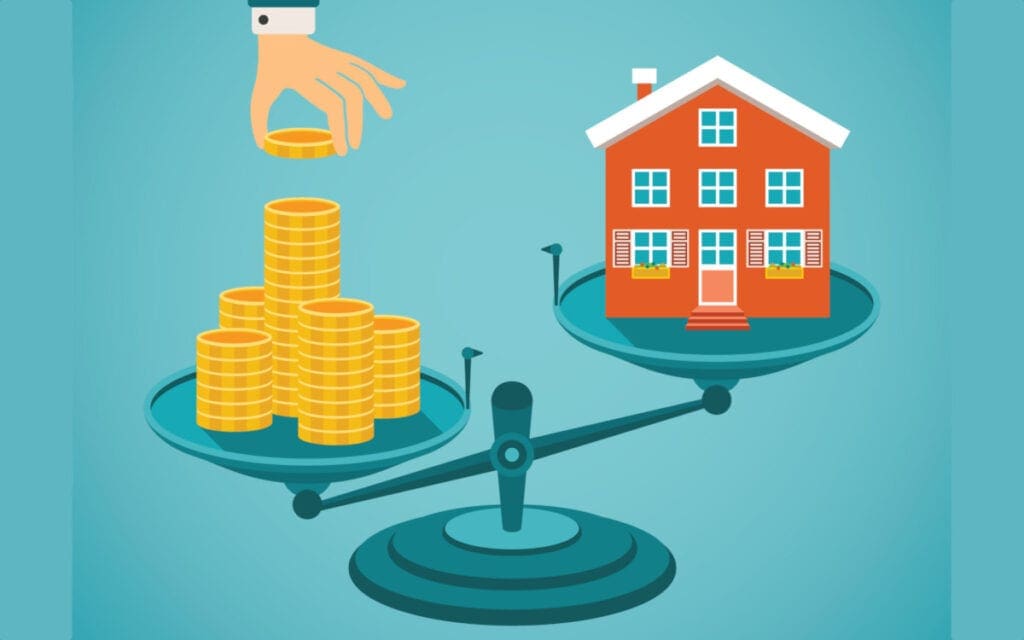 Bear in mind that the next highest UK city after London is Birmingham at number 121, and both Auckland and Wellington have climbed 33 and 29 places respectively from the 2020 survey rankings. So you will need to do some separate research depending on your own circumstances to find out if you will be better off financially moving to New Zealand from the UK.
The below comparisons are based on London and Auckland, being the most expensive places to live in their respective countries, although Wellington is the capital of New Zealand.
Housing
If you are planning to buy your own home when you move to Auckland, you should expect to get more for your money than buying in London. A city centre apartment is likely to cost you 50% less in Auckland than in London, and outside of the city centre you could expect to pay 25% less. If you are planning on renting, you will also see a saving in Auckland, of approximately 40% whether you are aiming for the city centre or not.
Average house sizes in New Zealand are shrinking, so your idea of a sprawling area of land may not come to fruition, even more so if you are looking at the city centre areas of Auckland or Wellington.
Groceries
Your weekly grocery shop is where you are likely to get less for your money in New Zealand compared to the UK. Even taking into account that London is much more expensive than other UK cities, your shopping will cost more in Auckland. This is someway due to costs of importing goods into New Zealand, but also because of the control the big players in the retail market have on pricing.
For example, a pint of milk is likely to cost you around 50-60% more in New Zealand, even though it is produced there and the producers also get revenue from exporting it! In fact, the level of profit being made by supermarkets in New Zealand is very high, so this shows that not all high costs for the consumer are down to the retail suppliers actual costs.
Eating Out
Depending on the type of food on offer, you could expect to pay 5 – 15% more in Auckland compared to the UK. The lower end of the scale for a 3 course meal, and the higher for a fast food outlet. A beer would cost you roughly 5% more in Auckland but you should expect to pay less for a cup of coffee in London than you would in Auckland.
Household Bills
As with all costs of living, your household bills for utilities and amenities can vary depending on where in New Zealand you are moving. Currently fuel prices in the UK are increasing, and so you would expect to pay around 40% less in Auckland than you would in London for heating, and this is a similar story for your electricity and other utility costs.
In regards to internet and mobile phone costs, these work out more expensive in Auckland compared to London, with a 25 – 50% increase in comparable costs. In fact, mobile data costs in New Zealand are amongst the highest in the world, there is currently a limited infrastructure in place and the providers are struggling to maintain a service at a lower cost for the consumer.
Public Transport
As with the UK, many of the urban areas of New Zealand have public transport infrastructure in place. In New Zealand this is mainly in the form of a bus network, but Auckland and Wellington also have a suburban rail network similar, on a smaller scale, to that of London's underground rail network.
The cost of local transport in Auckland is around 25-30% lower than in London, and if you need a taxi to get around you can expect to pay around 20% less in Auckland.
Motor Vehicle Costs
Once again you should expect to pay less when you are buying a car in New Zealand compared with the UK. This could be a saving of up to 30% for a like for like family car. Add to this the cheaper cost of petrol and diesel in New Zealand and you can drive around Auckland at a lower cost compared to London (although who wants to drive around London!?)
Overall, you'll be happy to know that costs in New Zealand (Auckland) for some of the more important aspects of life such as bills, transport and housing are generally cheaper than in the UK (London). Again, these differences may well vary when comparing other areas, but hopefully, this gives you a good baseline for comparison.
New Zealand's Maori Culture
The Maori people are the indigenous Polynesian population of New Zealand, and the Maori culture is a big part of the identity of New Zealand. One in seven of the population of New Zealand identify as Maori, and their history and traditions are intrinsically linked with the culture of present day New Zealand.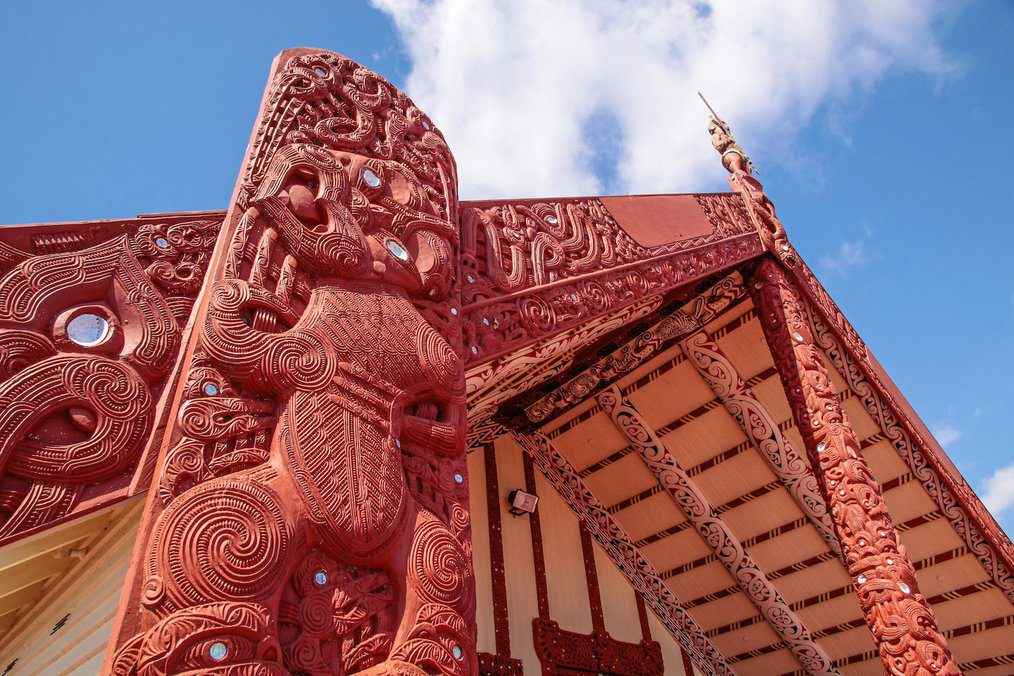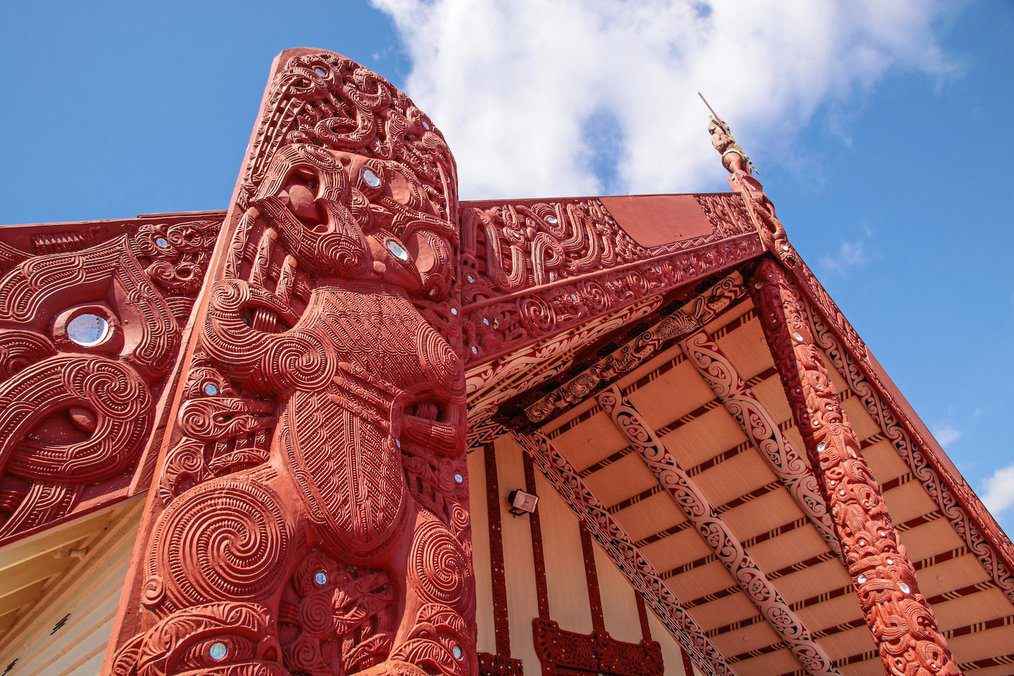 The language of the Maori people is known as Te Reo Maori, and it is an official language of New Zealand. Many of the official place names in New Zealand are Maori, and there are many words and phrases, such as kia ora (a greeting wishing good health) that are used across the country.
The Maori concepts of Manaakitanga and Kaitiakitanga are important in the daily life of New Zealanders and go a long way towards the attitudes of New Zealanders in respect of hospitality to guests and care of the environment.
Maori people and their culture are evident in the art, language and even sport across the whole of New Zealand, evidence of this is the haka that the New Zealand All Blacks Rugby Union team perform before every match.
Healthcare in New Zealand
According to the 2021 Legatum Prosperity Index, New Zealand ranks 24th in the world for health, higher than the UK which is at number 31. This takes into account not only healthcare but also access to other services to maintain good health. No wonder expats love it so much!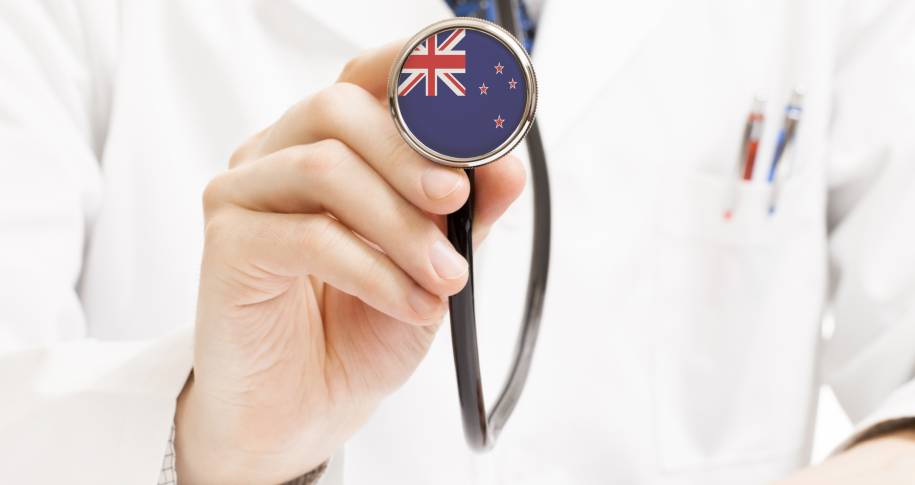 In New Zealand, public healthcare is free, or low cost, if you have a work visa or are a citizen or resident. Non-residents can use the healthcare system but at a cost. There may also be a charge if you need an ambulance, whether you are a resident or not unless you subscribe to the St John Ambulance Supporter Scheme or are covered by the Accident Compensation Corporation (ACC).
The Accident Compensation Corporation is the compulsory government scheme in New Zealand which provides financial compensation to those that have suffered personal injuries. This can be either work or non-work related. As well as for treatment, there are other entitlements such as loss of earning compensation or the cost of home modifications required after injury, that are covered by the ACC.
The ACC is funded through a 1.21% income tax by employees, employers/self-employed people's tax and some levies from motor vehicle taxes (petrol and license fees). As well as publicly funded healthcare, there are providers in New Zealand who offer private health insurance, much in the same way as they do in the UK.
Education in New Zealand
New Zealand is ranked at number 11 in the world for education, according to World Population View. In comparison, the UK is number 2. The main difference between education in New Zealand compared to the UK is the average class sizes. Years 7 to 10 in New Zealand mostly have 16 students per teacher, this is much lower than the average class sizes in the UK.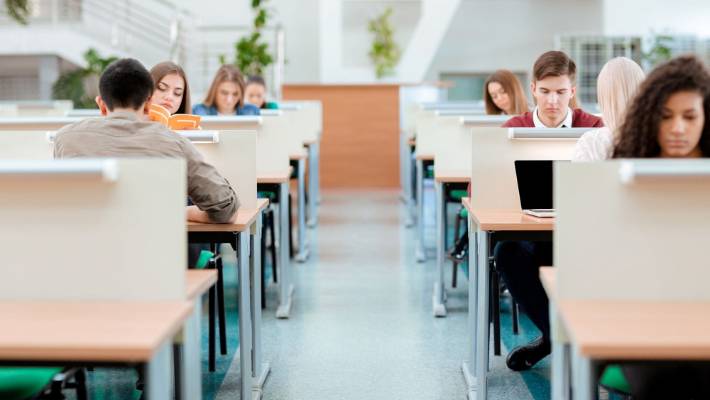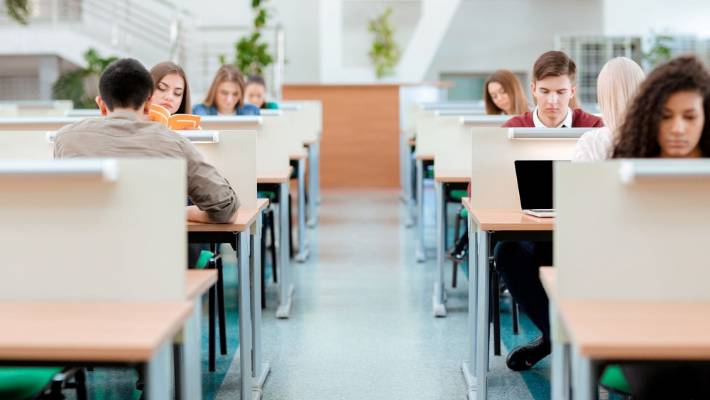 There are three types of schools in the New Zealand education system. State schools, or public schools, are funded by the government and have 75% of the country's students attending.
State integrated schools are former private schools that have integrated into the state education system, whilst retaining their special character (e.g. religious belief). These are also funded by the government but may charge a fee as well.
Lastly, there are private schools, which approximately 5% of New Zealand students attend. They are not government funded and tuition fees are required, typically costing around NZ$20,000 per year. The most expensive schools include Saint Kentigern College and Chilton Saint James School, which both not only perform well in academic performance but also with sports and cultural competitions across the country.
As we've looked at previously, if you are moving to New Zealand to study at the university level there are Visas that you can apply for. University education in New Zealand is very similar to the UK, although the tuition cost can be much lower. There are 8 universities in New Zealand, and all of them are in the top 3% in the world according to QS World Universities ranking and they all sit in the top 500. The highest-ranking is The University of Auckland at number 85.
Places To Live In New Zealand
New Zealand is approximately 10% larger than the UK if you compare the size of the country itself. But the main difference comes with the population, with roughly 60 million fewer people living in New Zealand compared to the UK (65 million in the UK vs 5 million in New Zealand). When moving to New Zealand and looking for somewhere to live, before we explore the main cities we should look at the differences between the North Island and the South Island.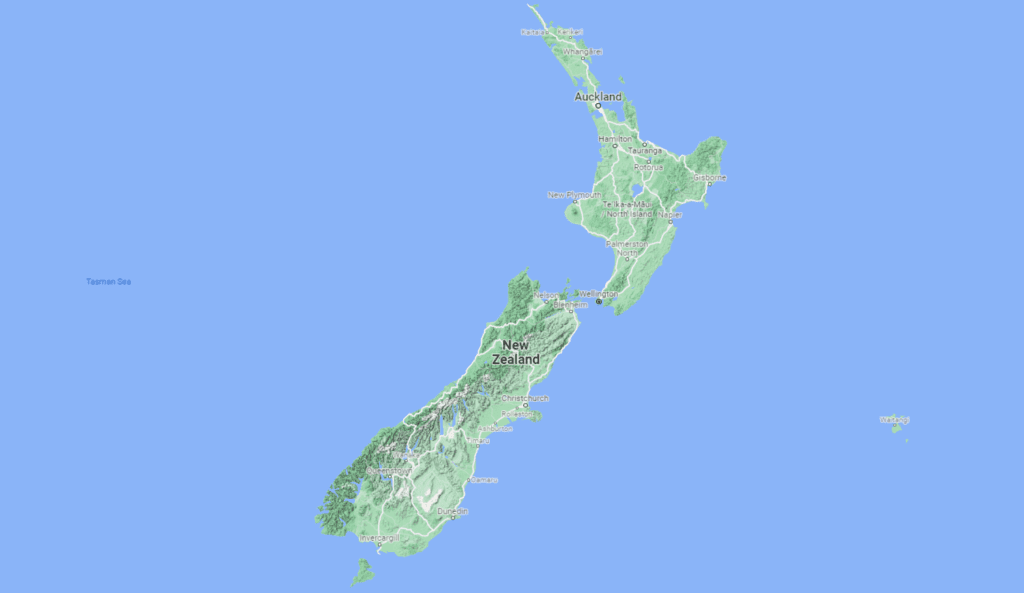 North Island vs South Island
Although similar culturally, there are many differences between the North Island and South Island of New Zealand. The South Island is more than 30% larger by land surface area than the North Island, but the North Island is more populated, with around 77% of the total population of New Zealand living there.
The further north you travel in New Zealand, the warmer the weather gets. At the northernmost part of the North Island the climate is subtropical. It has beaches ideal for surfing and due to the warmer water, it is the place for swimming and scuba diving in the sea. In comparison, the South Island is much cooler and has many mountains, fjords and glaciers giving it a much more rugged landscape.
Most of the largest cities in New Zealand are on the North Island. The South Island has a more laid back atmosphere, with smaller towns that have an economy much more reliant on agriculture and fishing. As such, the cost of living is generally lower in the South Island, but with higher average salaries in the North Island this usually balances out.
Auckland
Situated in the north of the North Island, Auckland is the largest city in New Zealand by population. The climate is classified as subtropical which means that Auckland has warm, humid summers and mild, damp winters. It is New Zealand's most cosmopolitan cities with over 40% of the population of New Zealand being born overseas.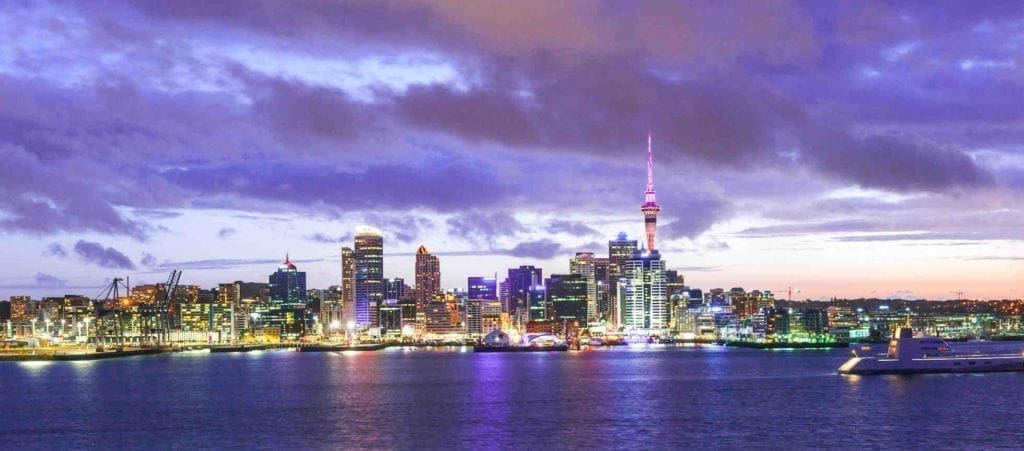 Auckland has the highest house prices for buying or rental in New Zealand, but the competitive salaries that are on offer due to it being an economic hub can make up for the high cost of living. It is also the home of the largest schools and universities in the country.
Due to the cosmopolitan nature of Auckland, there are diverse food options available when eating out. You're never too far from the sea when in Auckland, and due to the warm climate the water is ideal for swimming, scuba diving and surfing. If you are looking for a cosmopolitan city, with beautiful scenery and beaches, then Auckland is the place for you.
Wellington
Wellington, the capital of New Zealand is situated on the North Island. Although it is the capital, it is the third-largest city in New Zealand by population, behind Auckland and Christchurch, meaning it's not even the largest city in the South Island!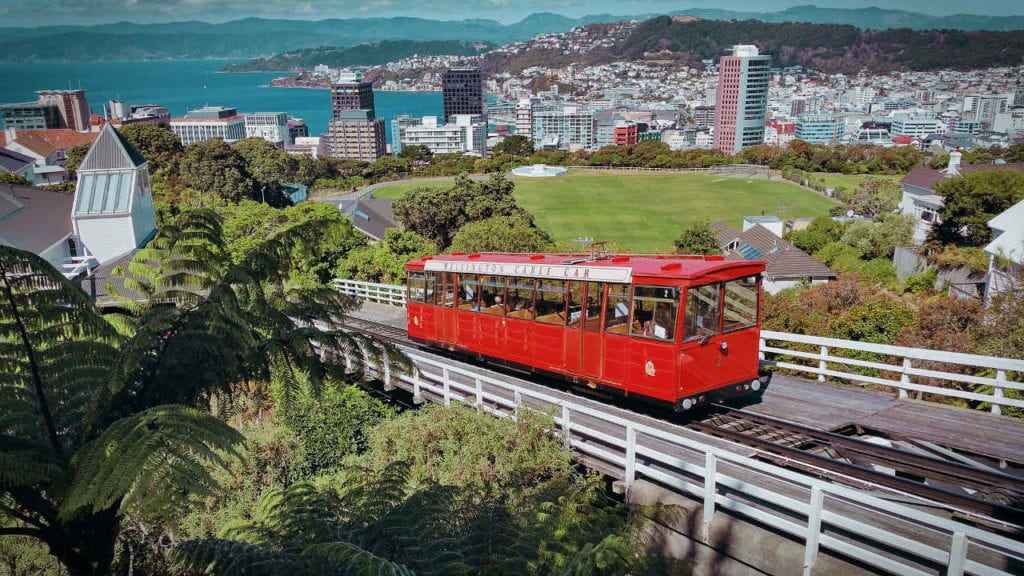 The climate in Wellington is generally moderate all year round. The summers are warm and the winters are mild. Wellington is known to have a cafe culture, and the restaurants have diverse options as well as those that have a New Zealand style.
Comparative to other parts of New Zealand, the house prices in Wellington are high and are increasing. It has a good mix of gentle pace of life with dramatic scenery, a vibrant lifestyle and loads to do. There are over 100 parks and playgrounds in Wellington if you need to escape the city.
Napier
Situated in the North Island, Napier is known for its Mediterranean climate and beachside location. After a large earthquake destroyed much of the city in 1931, it was rebuilt in the style of times and is often referred to as looking like a 1930's film set. For this reason it is famous as the location of the most complete collections of Art Deco buildings in the world.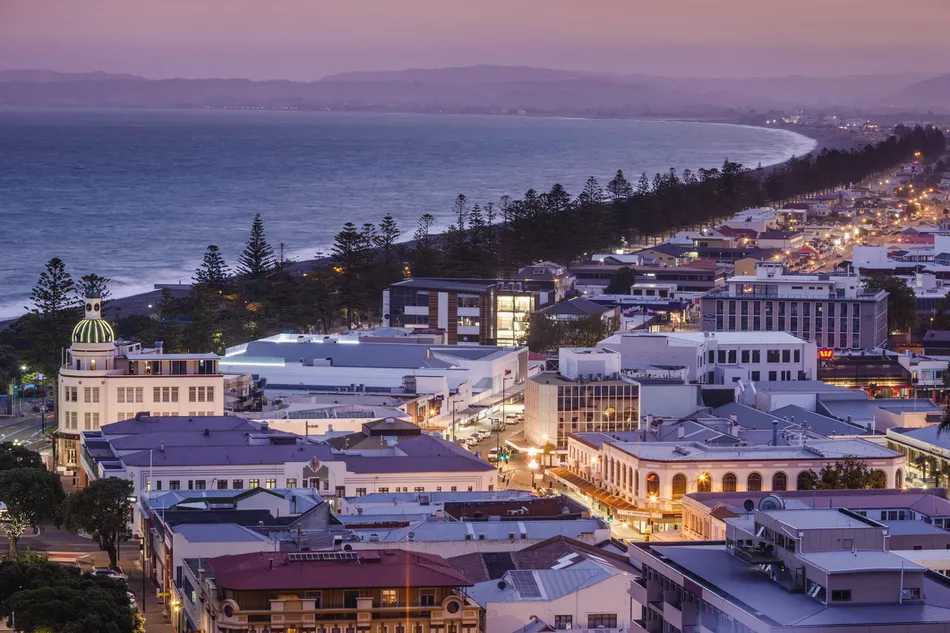 Due to the Mediterranean climate, Napier is also famous as a producer of local wines, particularly Pinot Gris and Syrah. Adding to the Mediterranean feel are the cafes and restaurants. Because of its coastal location, for beachside property you will be paying a lot more when renting or buying than other areas of New Zealand.
Conversely, Napier is one of the worst cities in New Zealand for crime. It is high for shoplifting, with a rate almost a third higher than the next ranking cities. Compared to Auckland, with 37 crimes per 10,000 people per month, Napier's figures are around 60 crimes per 10,000 per month.
Queenstown
On the southwest region of the South Island, on the shores of Lake Wakatipu is Queenstown. Known for it's adventure sports such as bungee jumping as well as its skiing on the nearby slopes of the Southern Alps it is a resort town for the most adventurous traveller.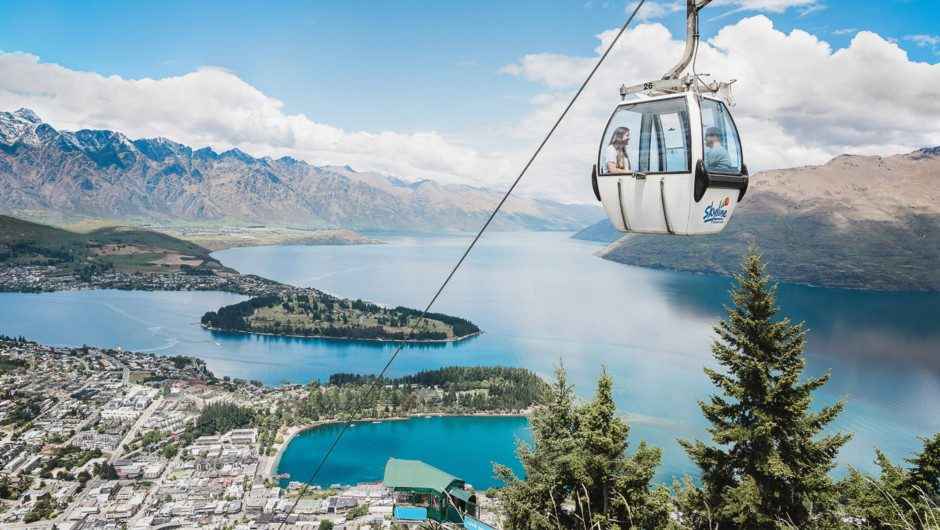 Although having warm summers, the winters can be colder due to the altitude and high mountain surroundings. There can be snow in the winter, especially in the nearby mountainous areas where skiing and other winter sports are found.
Living costs in Queenstown are lower than Auckland for groceries, eating out and utilities such as electricity, but for housing, the costs can be over 20% more. A large proportion of the employment opportunities in Queenstown are connected with the tourist and hospitality sectors which have a high turnover, meaning that jobs are available all year round.
Government in New Zealand
Known as Her Majesty's Government, the government in New Zealand is a constitutional monarchy with Queen Elizabeth II as the head of state. The current prime minister is Jacinda Arden who in August 2017 assumed the position of the leader of the Labour Party, which was then the opposition party. This was 7 weeks before the 2017 general election, in which, under the country's mixed-member proportional (MMP) voting system, Labour was successful in forming a coalition government with the Green party.
The MMP voting system that New Zealand has, involves voters getting two votes. They vote for their preferred representative for their constituency and one for their preferred political party. This has been in place since 1996. There are also a number of seats in parliament reserved exclusively for the Maori.
Parliamentary elections are held every 3 years, and since 1950 they have been held on a Saturday. Since 2005 elections have been held on the second-last Saturday of September, except for 2020 due to the Covid-19 pandemic, and in 2011 to avoid clashing for fixtures for the Rugby World Cup!
Driving in New Zealand
If you are planning to stay in New Zealand for more than 12 months, you will need to get yourself a New Zealand driving licence. Until then, as long as you have a valid UK driving license and haven't been disqualified from driving in New Zealand, you can use your UK license on New Zealand's roads along with an International Driver's License.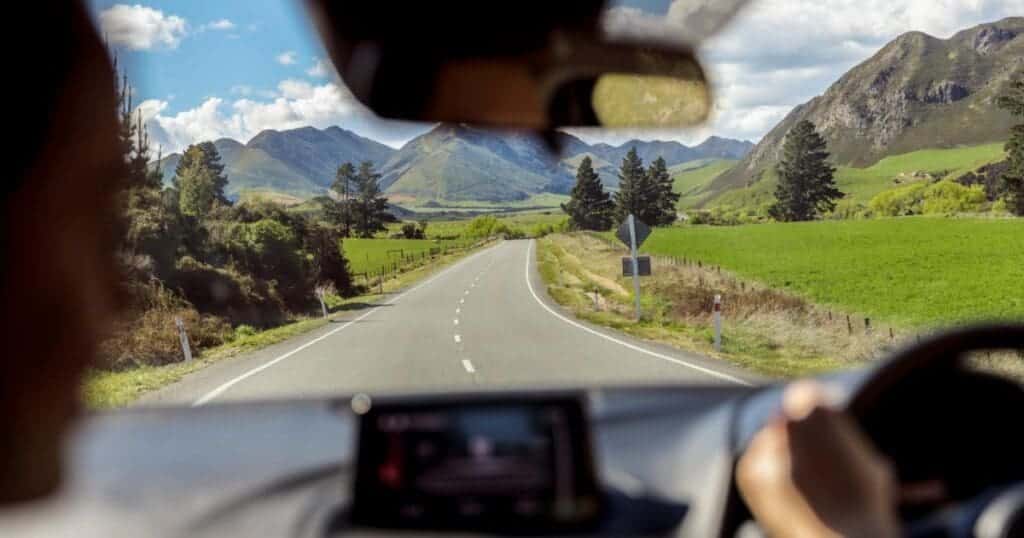 Luckily for any British expats driving around New Zealand, they drive on the left hand side of the road, just like us. But there are very few motorways in New Zealand, and generally the roads are single carriageways. As with the UK, seat belts are compulsory and it is illegal to use a phone whilst driving.
One difference in driving in New Zealand compared to the UK is that for under 20s there is a zero alcohol limit. Over 20's have a lower limit than in the UK as well so bear this in mind. As well as the lack of comparable motorways, the roads in New Zealand are often narrow and hilly, and often more extremes of weather can affect driving conditions more often than in the UK.
If you would prefer to ship your own car to New Zealand rather than buying one once you arrive, then there are rules and regulations in regards to emissions and safety guidelines that your vehicle will need to comply with. For more information, please take a look at the website of Autoshippers, who are 1st Move International's sister company. There is a Car Shipping and Import Guide for New Zealand page with all of the information you would need.
Moving to New Zealand with Pets
1st Move International can help with shipping your furniture, household goods and personal effects to New Zealand, but I'm afraid we cannot help with your pets. However, it is possible to take your pets with you to New Zealand. The New Zealand Ministry for Primary Industries has a Step-by-step guide to bringing cats and dogs to NZ, but other than cats and dogs, only Chinchillas can be taken to New Zealand from the UK (as well as some species of fish).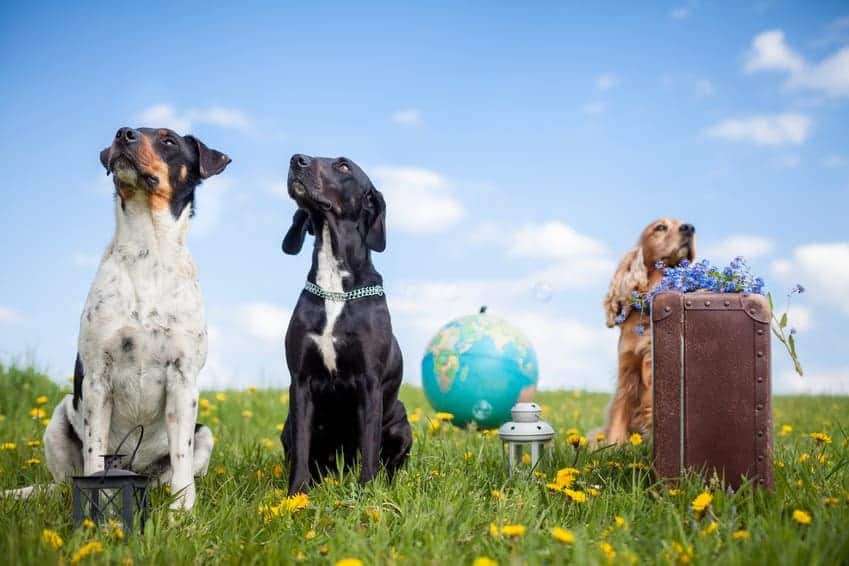 The UK is considered as a Country where Rabies is Absent or Well Controlled, which is a category 3. This means that you require an Import permit, post-arrival quarantine of 10 days and a post-arrival inspection to import your dog or cat into New Zealand.
There are also considerations on the breed of dog, as some breeds (and hybrids) are prohibited. Separate import processes are required for assistance or guide dogs. Import permits are currently valid for 6 months, pre-COVID this was 10 days, and can take 20+ days to process so please do not leave this until the last minute.
Taxes, Benefits and Pensions in New Zealand
The New Zealand tax simple is very similar to the UK. Individuals pay Income Tax, which is known at Pay-As-You-Earn (PAYE) just like in the UK, on their earnings. This PAYE is taken from your salary by your employer and paid to the New Zealand Inland Revenue on your behalf. The rates vary from 10.5% to 33% depending on how much you earn. Businesses pay corporation tax at a flat rate of 28%.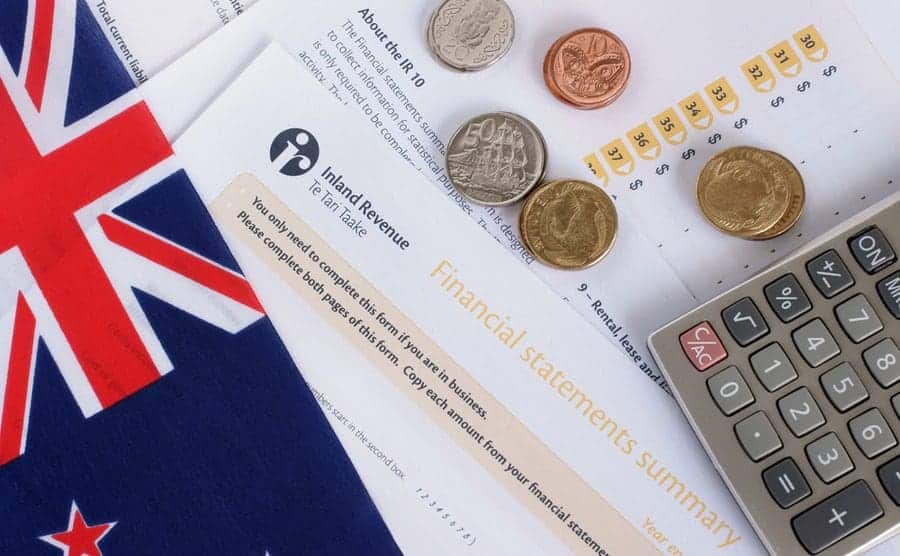 As well as Income Tax, there is also a tax on goods and services called the Goods and Services Tax, or GST. This again is very similar to the VAT that we have in the UK. GST is a flat rate of 15% and is added to most goods and services at the time of purchase. Businesses can claim GST back if they have had to pay it, again in the same manner as the UK.
In New Zealand there is no capital gains tax, no inheritance tax and no local or regional taxes to pay. Plus, if you have moved to New Zealand, you may not have to pay tax on your overseas income for the first 4 years as a resident.
There are various social security benefits in New Zealand, including Jobseeker Support, Sole Parent Support, Young Parent Payment and others, as well as state housing for those in need. The minimum wage for adults over 16 is NZ$20.00 per hour (approx GB£10.50) although for new starters under the age of 18, up to 6 months employment, this is NZ$15.12 per hour (approx GB£8.00)
The pension system in New Zealand is known as Superannuation. To qualify you must be over 65 years (this is due to be increased) and a New Zealand citizen, resident or Visa holder. New employees are also automatically enrolled in a work-based saving scheme called KiwiSaver, which they can opt out if they wish.
If you are eligible for a UK pension once you have moved to New Zealand, you are able to claim it if you have paid enough into the UK National Insurance scheme. This may reduce the amount you receive from the Superannuation scheme, to ensure that New Zealanders are given the same amount whether they have lived overseas or not.
The Pros and Cons of Living in New Zealand
We've given you lots of information about what is good, and potentially not so good if you decide to move to New Zealand. Below we can break this down into some more bite-size chunks for you;
Pros
Beautiful Scenery
It's no coincidence that Peter Jackson decided that New Zealand would be the perfect backdrop to Middle Earth, the natural settings are stunning and varied.
Friendly People
Due to their relaxed attitude, the people of New Zealand are very friendly and accommodating.
Temperate Climate
New Zealand rarely is too hot or too cold, it is one of the very few countries when in theory you could go to the beach and ski in the mountains on the same day!
Good Quality Healthcare
The standard of the Government subsidised healthcare is high, which is also available to non-residents (albeit there may be additional costs)
Excellent Education
The low class numbers and teacher to student ratio help to make the education system in New Zealand one of the best in the world.
Cons
Isolation
New Zealand is a long, and generally expensive, flight from everywhere. Even "close" neighbours Australia are 3-5 hours away.
Expensive Imports
Due to the above remoteness, and lack of local production, lots of goods that need to be imported are expensive.
Expensive Groceries
Partially due to the expense in imports, and partially due to high profit margins demanded from the limited suppliers, your food shop can be costly.
High UV Levels
Due to the sunshine, and it's location underneath a hole in the ozone layer, New Zealand is second only to Australia in the world rankings for skin cancer.
Source: https://www.wcrf.org/dietandcancer/skin-cancer-statistics/
Limited Career Options
For some fields of employment, there are very few opportunities due to the small population, forcing some New Zealanders to leave in search of work and limiting employment opportunities for migrants.
Shipping Your Belongings to New Zealand
Have we sold it to you? If you have decided that moving to New Zealand is for you, then the next thing you will need to think about is how you will ship your personal effects, household goods and furniture to New Zealand. That's where 1st Move International can help.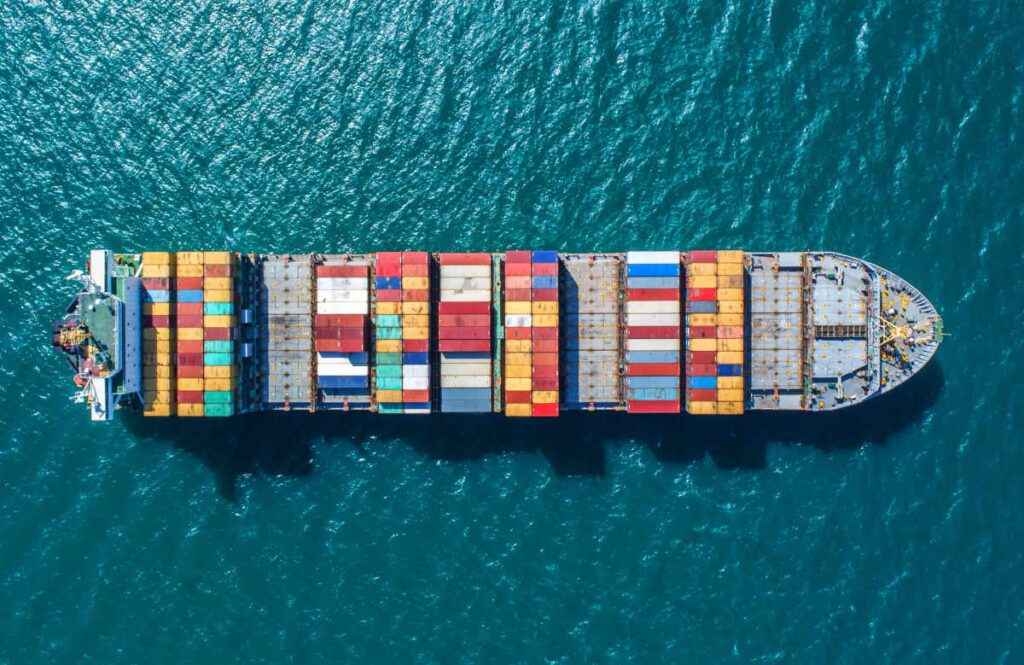 Although there are some issues in global shipping at this moment in time, our shipping services to New Zealand are still in operation. Due to the way that we pack your household goods and furniture on pallets, we can utilise commercial shipping companies and benefit from their pre-booked weekly shipping services. For more information take a look at our recent article on Palletising your Personal Belongings where we explain how this makes moving your furniture overseas easier (and safer).
Find more details on International Removals to New Zealand, Shipping Schedules for New Zealand and our Safer Packing Technique. You can then fill in our quote form and ask for a free quotation based on your specific requirements. If you need any further clarification on anything please feel free to call us on 0800 389 0784 / +44 (0) 117 982 8123 or fill out our contact form.
We hope you've found this guide useful and hope to hear from you soon, whether you have decided that you would like to move to New Zealand or relocate elsewhere in the world!