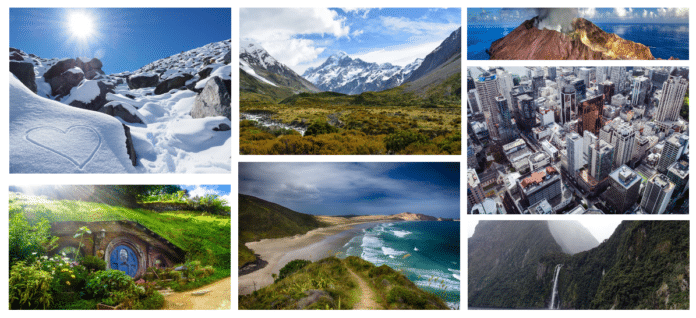 New Zealand, often referred to as a Pacific jewel, is an expat paradise due to its breath-taking landscapes and high quality of life. Whether you're drawn by the allure of a serene countryside retreat or the vibrant pulse of urban nightlife, New Zealand promises a spot that feels just right. From its raw natural beauty to bustling cities where Kiwis truly know how to celebrate, there's a unique corner waiting for everyone considering a international move so read on as we delve in to the absolute best places to live in New Zealand.
Best Places to Live in New Zealand by Category

| Category | Best Place |
| --- | --- |
| Most Affordable | Invercargill |
| Best Lifestyle & Amenities | Wellington |
| Most Beautiful | Queenstown |
| Best for Raising a Family | Nelson |
| Best for Career Opportunities | Auckland |
Most Affordable – Invercargill
In New Zealand, where housing markets can range from the steeply priced urban centres to the more moderate provincial towns, one city in particular stands out for it's affordability and lifestyle: Invercargill. Invercargill offers unique experiences, making it an excellent considerations for expats looking for a less hectic and more affordable life in New Zealand.
New Zealand's southernmost city. Known for its friendly community, Art Deco architecture, and proximity to some of the South Island's most untouched natural landscapes, it's a haven for those seeking tranquillity making it one of the best places to live in New Zealand for affordability.
Pros of Living in Invercargill
Affordability – Without a doubt, one of Invercargill's standout features is its affordability. With average house prices around NZD 350,000, it's an accessible market, especially when contrasted with New Zealand's pricier urban centres like Tauranga or Auckland where you can expect to pay NZD 800,000 to 1 million.
Heritage – Invercargill is a treasure trove of Art Deco architecture, giving the city a timeless appeal. This architectural charm is complemented by the city's history, which can be explored in local museums and heritage sites.
Natural Beauty – Situated near some of South Island's most pristine landscapes, Invercargill is a stone's throw away from locales such as Stewart Island, the Catlins, and Fiordland. For nature enthusiasts, the city serves as a gateway to unparalleled scenic wonders.
Community – The city's modest size cultivates a close-knit, community-driven atmosphere. Residents often speak of the genuine friendliness and warmth they encounter daily.
Cons of Living in Invercargill
Weather – Invercargill's position in the deep south means it experiences cooler temperatures and more overcast days compared to much of the otherwise warmer country. Winters can be particularly chilly, and while snowfall in the city itself is rare, it's a frequent sight in the surrounding regions.
Limited Amenities – Those accustomed to the hustle and bustle of larger cities might find Invercargill's urban offerings somewhat limited. While the city provides basic amenities and some cultural activities, it lacks the diversity of dining, shopping, and entertainment options found in bigger cities.
Isolation – Invercargill's southern location means it's further away from the North Island and other major South Island cities. While this can enhance its charm for some, it might feel a bit isolated for others, especially those used to more central locations.
Best for Modern Lifestyle – Wellington
When it comes to enjoying a modern lifestyle rich in amenities, the right city can make all the difference. From cultural hubs to gourmet dining, a city's lifestyle offerings are often a decisive factor for those looking to relocate and this is something Wellington boasts in droves.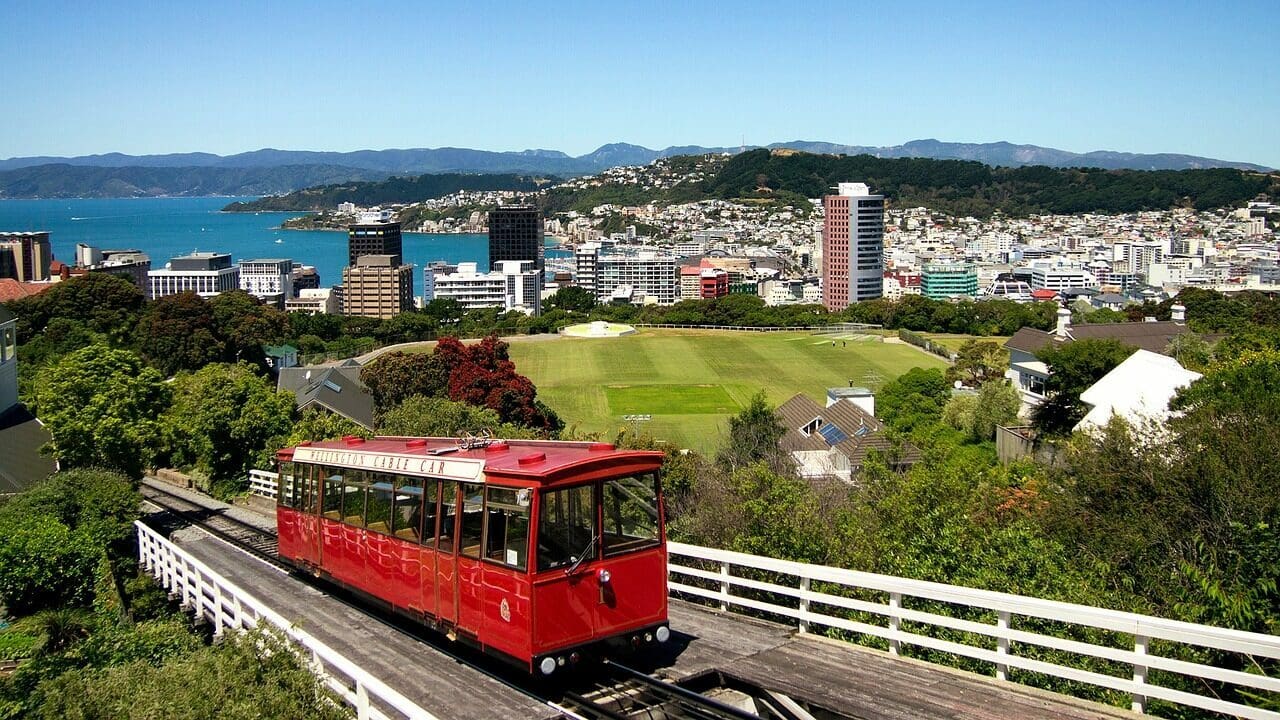 Wellington, the capital city of New Zealand, sits at the southern tip of the North Island and is often hailed as the country's cultural heartbeat and one of the best places to live in New Zealand for young people and professionals. As with any urban hub, Wellington offers an assortment of lifestyle advantages and disadvantages.
Pros of Living in Wellington
Cultural Diversity – Wellington is a melting pot of cultures, languages, and arts. With its array of museums, art galleries, and theatres, such as the Te Papa Museum and the Wellington Opera House, the city is a hub for cultural experiences.
Dining and Nightlife – From fine dining establishments to cosy cafes and bustling night markets, Wellington offers a culinary landscape that's second to none in New Zealand. The city's nightlife is equally vibrant, with a plethora of bars, nightclubs, and live-music venues.
Job Opportunities – Home to government agencies and numerous corporate headquarters, Wellington offers a robust job market, particularly for those in the public sector, IT, and creative industries.
Public Transport – The city boasts an efficient public transport system that includes buses, trains, and even a cable car, making commuting relatively hassle-free.
Cons of Living in Wellington
Cost of Living – Wellington's diverse offerings come at a price. While not as expensive as Auckland, the cost of living is still high, with average house prices around NZD 800,000.
Weather – Known colloquially as "Windy Wellington," the city experiences frequent wind gusts, along with occasional earthquakes due to its location on a fault line. This can be disconcerting for some residents.
Limited Space – Wellington's geographical layout — nestled between mountains and the sea — limits its sprawl. This makes for a more crowded urban experience and contributes to its higher property prices.
Traffic: Despite its excellent public transport, Wellington still suffers from rush-hour traffic congestion, a common drawback of many thriving cities.
Most Beautiful – Queenstown
For those drawn to the allure of Mother Nature, the presence of stunning landscapes, pristine oceans, and crystal-clear waters can be a pivotal factor when choosing a place to live. A picturesque locale serves not just as a home, but as a sanctuary of natural beauty that enriches the soul and Queenstown embodies that natural beauty.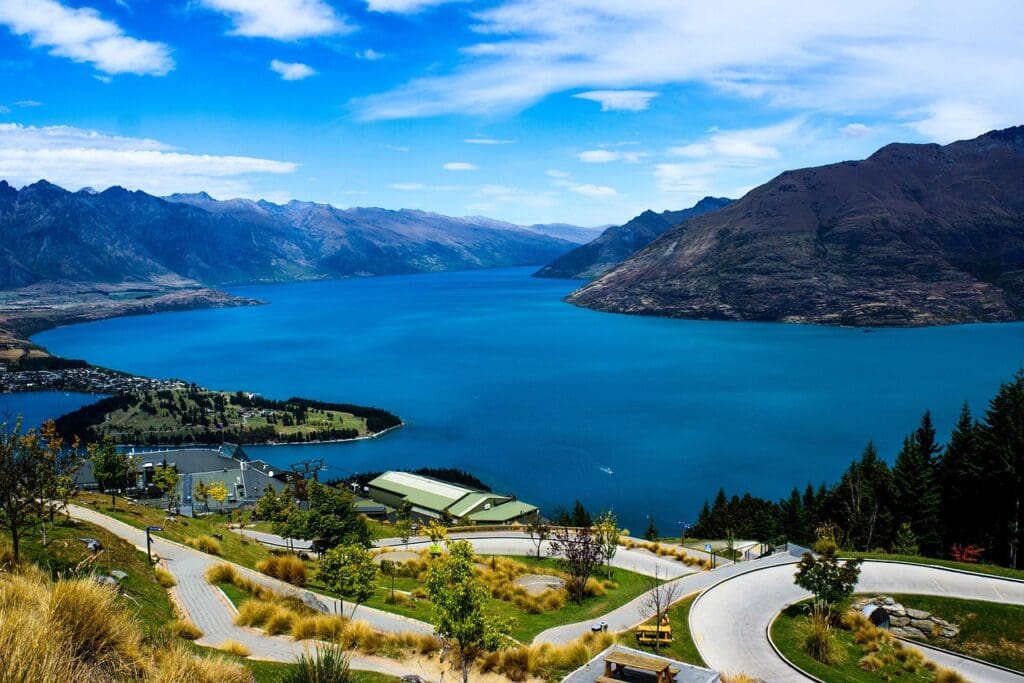 Tucked away on the South Island, surrounded by the Southern Alps and Lake Wakatipu, Queenstown is often touted as the most stunning locale in all of New Zealand. Despite often being touted as one of the best places to live in New Zealand for its natural beaut, Queenstown does have both its high points and challenges, which we'll explore in detail below.
Pros of Living in Queenstown
Breath-taking Scenery – Queenstown is renowned for its unparalleled natural beauty. From the tranquil waters of Lake Wakatipu to the majestic Remarkables mountain range, the city offers jaw-dropping vistas at every turn.
Outdoor Activities – Whether it's skiing, bungee jumping, or simply hiking through scenic trails, Queenstown is a paradise for outdoor enthusiasts.
Tourist Economy – With its appeal as a global tourist destination, Queenstown offers a plethora of job opportunities in the hospitality and service sectors.
Quality of Life – The city's small size and emphasis on community make it a quiet but engaging place to live, with an array of cafes, boutique shops, and fine dining establishments that cater to a variety of tastes.
Cons of Living in Queenstown
Cost of Living – Queenstown's desirability has driven up property prices and the general cost of living and this continues to rise through 2023. The average house price is now nearing NZD 1 million.
Tourist Crowds – The very feature that makes Queenstown economically vibrant—its tourist appeal—also means that the city can become crowded, particularly during peak seasons.
Limited Diversity in Job Market – While tourism provides many jobs, those seeking careers outside of the service or hospitality industries may find opportunities more limited.
Seasonal Changes – Being a resort town, Queenstown experiences fluctuations in both population and activity level depending on the season, which can be a drawback for those seeking a more constant lifestyle.
Best for Families – Nelson
For families prioritizing a nurturing and safe environment, the quality of local education, low crime rates, and availability of family-friendly attractions are paramount considerations when choosing a place to call home. These factors form the foundation of a wholesome, fulfilling family life and Nelson is perhaps the top choice in the country for it.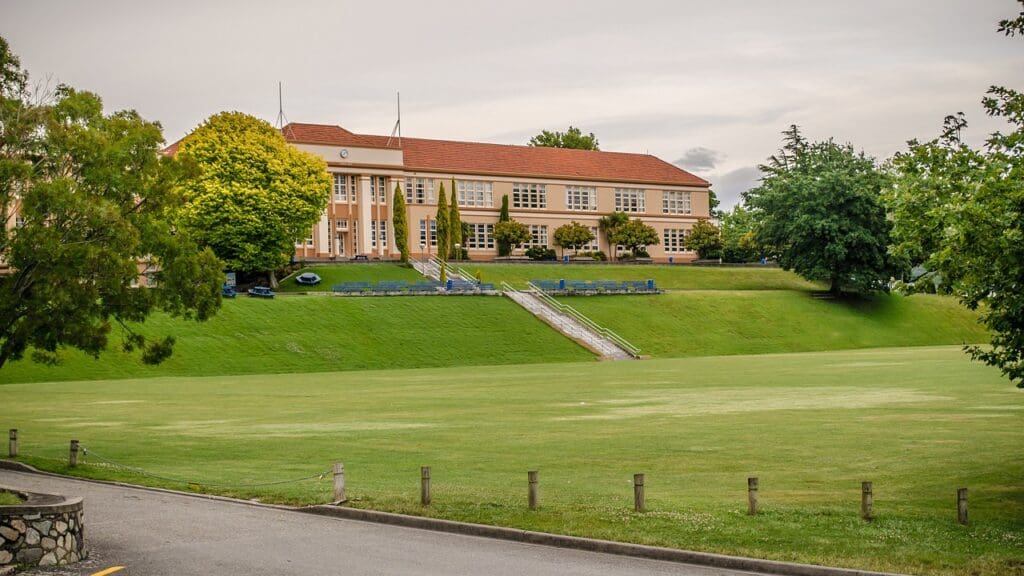 Nestled on the eastern shores of Tasman Bay, Nelson is known for its sunny weather, artsy vibe, and an array of family-friendly amenities. Despite it's somewhat limited job market and rising property prices we think Nelson is one of the best places to live in New Zealand for families.
Pros of Living in Nelson
Quality Education – Nelson is home to some of the best schools in New Zealand, making it an ideal location for families who prioritize education. The city offers a range of top-rated public and private schools, all assessed positively by the Education Review Office.
Safety and Low Crime Rates – With one of the lowest crime rates in the country, Nelson is generally considered a safe and secure environment for families. The community-focused nature of the city lends itself to a strong sense of safety and communal responsibility.
Family Attractions – Nelson offers an array of family-friendly activities, from beautiful beaches to a host of parks and public gardens. Local attractions like the Nelson Provincial Museum and Natureland Wildlife Trust offer enriching experiences for children.
Reasonable Cost of Living – While not the cheapest, Nelson offers a relatively moderate cost of living. As of 2021, the average house price stands at around NZD 700,000, making it affordable when compared to larger cities like Auckland and Wellington.
Cons of Living in Nelson
Limited Job Market – While Nelson has a robust tourism and agriculture sector, job opportunities can be somewhat limited in other industries. This can be a factor for those looking to grow in fields like technology or finance.
Distance from Major Cities – Nelson's remote location could be a concern for families who require frequent travel to larger cities for work or other commitments.
Limited Public Transport – The city does not have as extensive a public transport system as some larger cities, making a car almost essential for most families.
Rising Property Prices – Though more affordable than many larger cities, Nelson has seen a steady increase in property prices, which could be a concern for future planning.
Best City for Career Opportunity – Auckland
For ambitious professionals, the allure of a city often lies in its career opportunities and lifestyle amenities. A thriving job market, vibrant social scene, and diverse dining options can make a location irresistible to those climbing the career ladder.
As the largest and most populous city in New Zealand, Auckland is often the first choice for professionals seeking a dynamic job market along with a plethora of lifestyle amenities. While Auckland has much to offer, it's essential to also consider some challenges inherent to life in this bustling metropolis.
Pros of Living in Auckland
Robust Job Market – Auckland serves as New Zealand's business hub, with numerous opportunities across various sectors including technology, finance, healthcare, and more. The city has a number of skill shortages which make it a prime opportunity for budding professionals to swoop in and make a career for themselves.
Diverse Dining Options – From high-end Michelin-star restaurants to casual food trucks, Auckland's food scene is as diverse as its population. Whether you're in the mood for local Kiwi fare or international cuisine, Auckland has it all.
Vibrant Lifestyle – With numerous bars, clubs, galleries, theatres, and music venues, Auckland offers an eclectic range of activities for those looking to unwind after a long workweek.
Networking Opportunities – Given its status as the country's business capital, Auckland offers unparalleled opportunities for professional networking, career growth, and entrepreneurship.
Cons of Living in Auckland
High Cost of Living – As one of the most expensive cities in New Zealand, Auckland's high cost of living, especially in terms of housing and daily expenses, is a significant consideration.
Traffic and Congestion – Auckland is notorious for its traffic jams, making daily commuting a challenge for those who live farther from the city centre.
Competitive Job Market – The very thing that makes Auckland appealing—its career opportunities—also means you're competing with top talent for positions, which can be stressful for some.
Impersonal Feel – As a large city, Auckland may lack the close-knit community vibes found in smaller towns, which might be a drawback for those who prefer a more intimate setting.
Moving to New Zealand
Making the move to New Zealand is a dream come true for many. Finding the best places to live in New Zealand and finally deciding to actually move there is also a significant undertaking that can feel overwhelming. Thankfully, you don't have to go it alone. Our team specializes in stress-free international removals to New Zealand, offering expertise in international removals to various regions across the country. Whether you're drawn to the career opportunities in Auckland or the natural beauty of Queenstown, we've got you covered. Reach out to us today to explore the services we offer, and take the first step in seamlessly transitioning to your ideal New Zealand lifestyle.