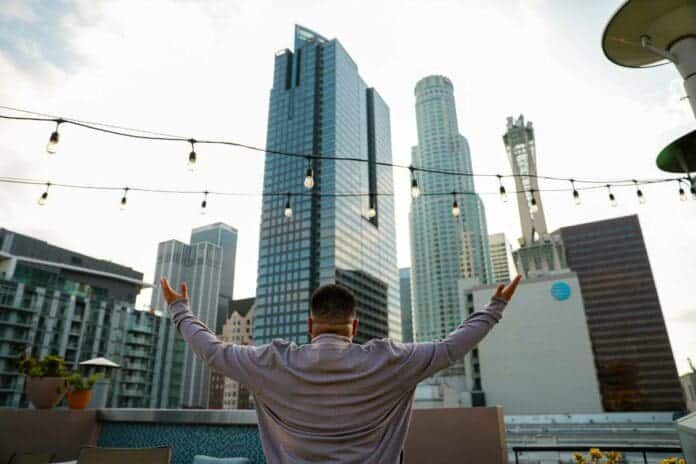 Considering a move to the legendary City of Angels? As one of the most popular expat destinations, Los Angeles offers sunshine, beaches, Hollywood glamour and endless opportunities. But before you pack your bags, there's a lot to consider when moving your life across the pond. This guide by 1st Move International covers everything you need to know for a smooth transition when relocating from the UK to LA.
Why Move to Los Angeles?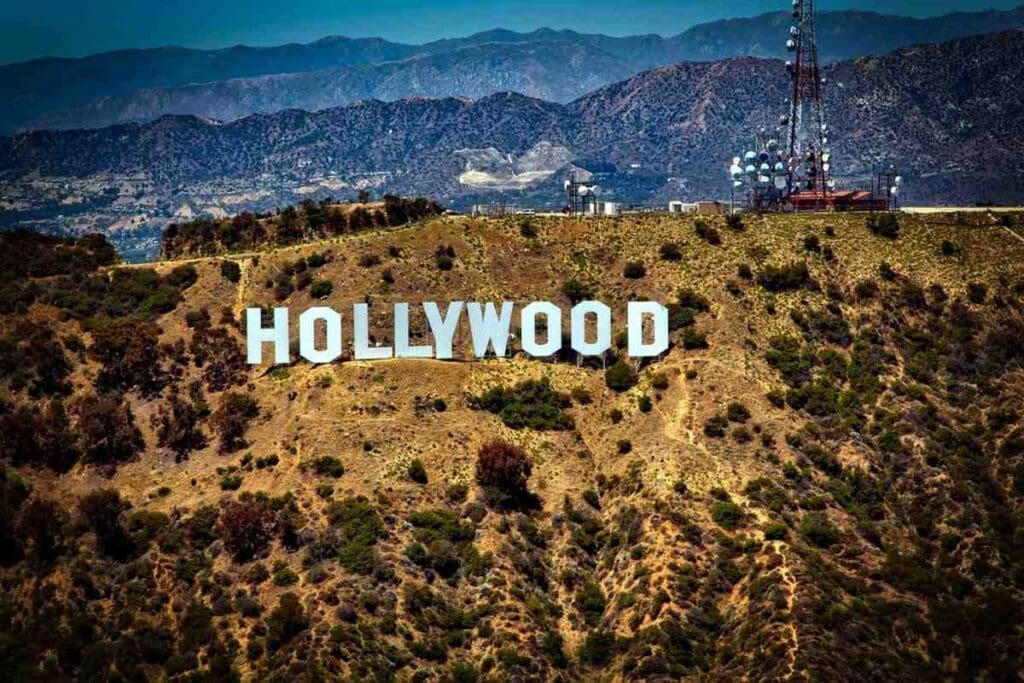 With its laidback vibe, creative culture and Mediterranean climate, it's easy to see why over 200,000 Brits have made LA their home. Here are some of the top reasons to move to LA.
1. Year-Round Sunshine
Los Angeles boasts a Mediterranean climate, characterised by sun-drenched days and mild temperatures year-round. With an average temperature hovering around the 70s, it offers an escape from the unpredictable and often dreary weather of many parts of the UK. While LA does experience a rainy season from October to April, these months often see more sporadic showers rather than continuous downpours. This predictable weather makes planning outdoor activities a breeze and ensures that there's seldom a gloomy day to dampen one's spirits.
2. Outdoor Lifestyle
LA invites an active lifestyle. Its diverse terrain offers opportunities ranging from beach volleyball at the iconic Santa Monica beach to hiking trails in the picturesque Runyon Canyon. Water sports enthusiasts can indulge in activities like surfing, paddleboarding, or sailing. Every corner of the city seems to call out for physical activity and outdoor enjoyment. No wonder many Angelenos consider the great outdoors an extension of their own backyards!
3. Entertainment Capital of the World
For those with dreams tied to the spotlight or the silver screen, there's no place quite like Los Angeles. Fondly referred to as the "Entertainment Capital of the World," LA is home to Hollywood and an epicenter for the film, TV, and music industries. It's not just about the glitz and glamor; LA provides ample opportunities for writers, directors, producers, and countless other professions linked to the entertainment world.
4. Diverse Job Opportunities
While LA is best known for its entertainment sector, it is by no means the city's sole industry. Los Angeles is a hub for tech startups, especially with the rise of Silicon Beach. Moreover, the city's healthcare, manufacturing, and aerospace sectors provide a plethora of opportunities for professionals in these fields. The diverse economy means that no matter your career path, there's a niche in LA waiting for you.
5. Melting Pot of Cultures
Los Angeles is a city of diversity, a melting pot of cultures. With over 140 nationalities represented, it's a global city in every sense. Expatriates will find comfort in the numerous ethnic enclaves like Koreatown, Little Armenia, or Boyle Heights. These pockets offer a taste of home, from authentic food to cultural festivals. This rich tapestry of cultures ensures that every day in LA can be a journey around the world.
6. Breathtaking Landscapes
While the city's urban sprawl is impressive, it's the natural beauty of Los Angeles that often takes one's breath away. Nestled between dramatic mountains and the vast Pacific, LA's landscapes are as diverse as its population. Weekend getaways can range from sandy beach retreats to desert adventures in places like Joshua Tree. And for those who love a scenic drive, routes like the Pacific Coast Highway provide unparalleled views of the coastline, ensuring the journey is just as rewarding as the destination.
The Challenges of Living in LA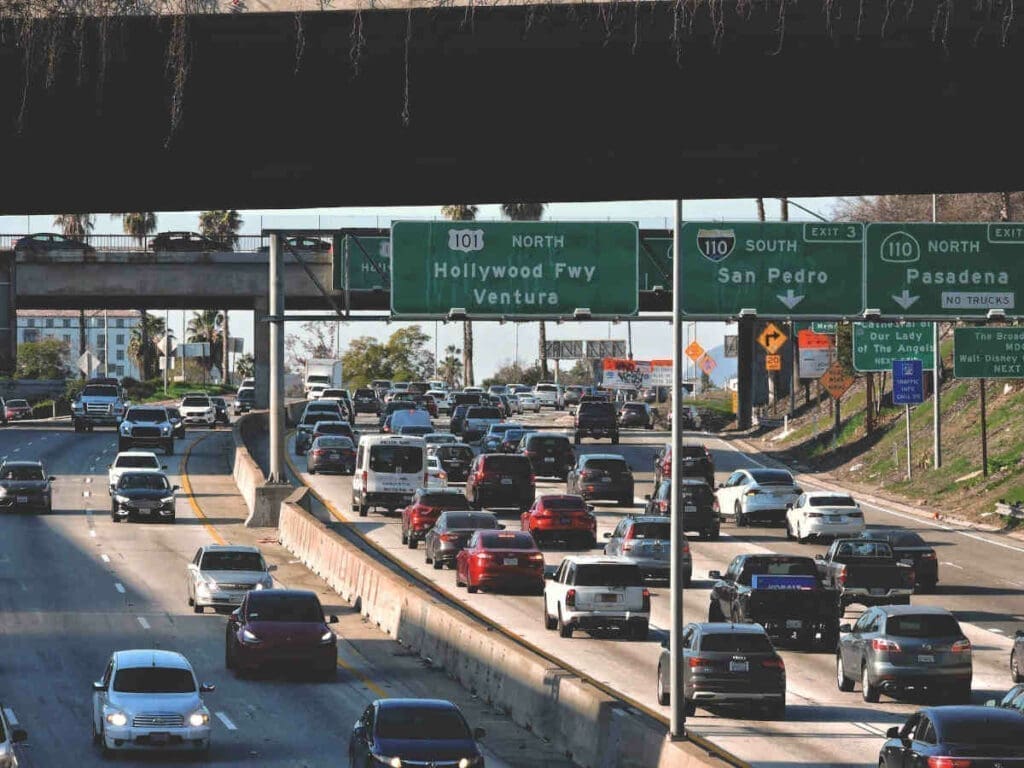 While LA offers living in the fast lane, there are some headaches you'll need to be prepared for.
1. High Cost of Living
The allure of Los Angeles comes with a hefty price tag. Housing often demands a premium, particularly in sought-after neighborhoods. Beyond rent or mortgage payments, residents often find that everyday essentials, from groceries to gasoline, come at a steeper cost. In fact, the overall living expenses in LA are approximately 43% higher than the US average. Potential newcomers need to carefully consider their budgets and the economic trade-offs of residing in this vibrant city.
Still curious about how cost of living in the United States compares to the United Kingdom? Check out our comparison of the cost of living in the USA vs UK.
2. Traffic Troubles
If there's one thing LA is infamously known for, it's the traffic. The city's sprawling layout combined with a high volume of cars can lead to frustratingly slow commutes, especially during peak hours. This congestion isn't just a matter of lost time; it can also impact one's quality of life, leading to increased stress and less personal time. While there are alternative routes and transportation methods, navigating LA's maze of freeways is an inevitable part of the Angeleno experience.
3. Car-Centric Culture
Los Angeles was built for the automobile. Its vast metropolis stretches over 500 square miles, making it a challenge to get by without a car. While the city has been working to improve its public transportation system, it still falls short in terms of comprehensiveness and efficiency compared to other major cities. As a result, residents often find themselves reliant on their vehicles, making car ownership (and its associated costs) almost a necessity.
4. Seismic Surprises
Los Angeles sits atop the Pacific Ring of Fire, making it susceptible to earthquakes. The city is crisscrossed with fault lines, the most notable being the San Andreas Fault. While modern buildings are designed with earthquake resistance in mind, the reality of living in an active seismic zone means that residents should be prepared for the occasional tremor and always have an emergency plan in place.
5. Battling Pollution
Over the decades, Los Angeles has made significant strides in improving its air quality. However, smog remains a persistent issue, particularly during the summer months when the heat can trap pollutants closer to the ground. Residents, especially those with respiratory conditions, need to be aware of air quality levels and may occasionally need to limit their outdoor activities on particularly smoggy days.
How to Move to Los Angeles
Securing a Visa
Moving from the UK to LA demands meticulous planning. A paramount step in the process is securing an appropriate visa. Given the competitive landscape and strict quotas, initiating the visa process 6-12 months ahead of your intended move is prudent.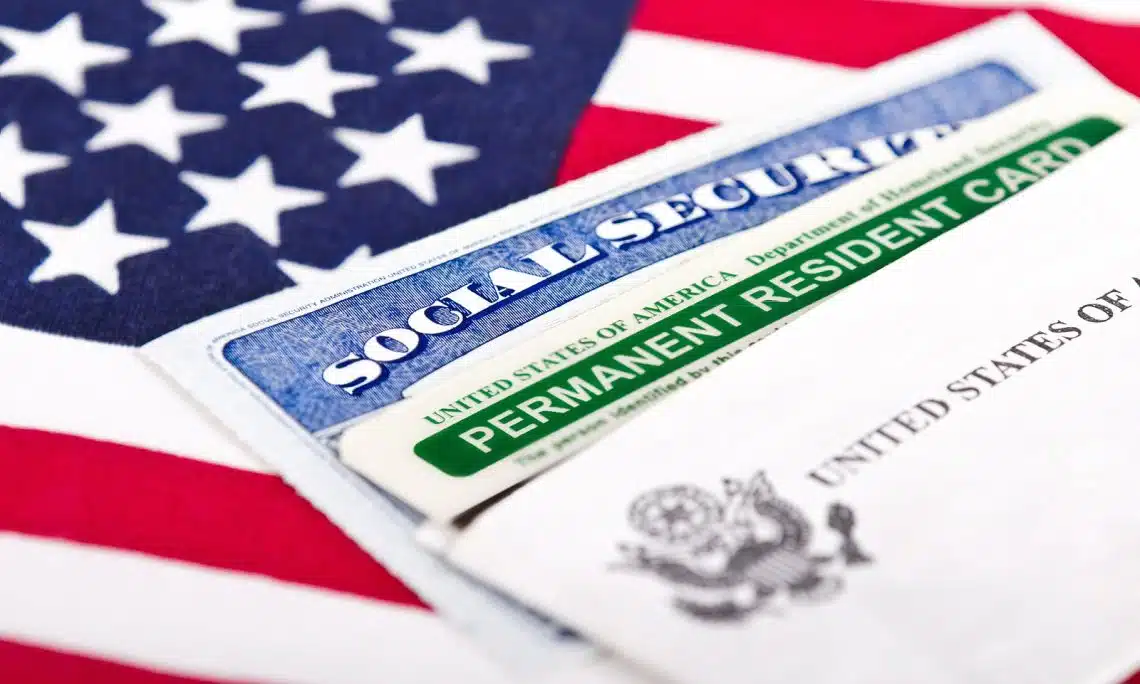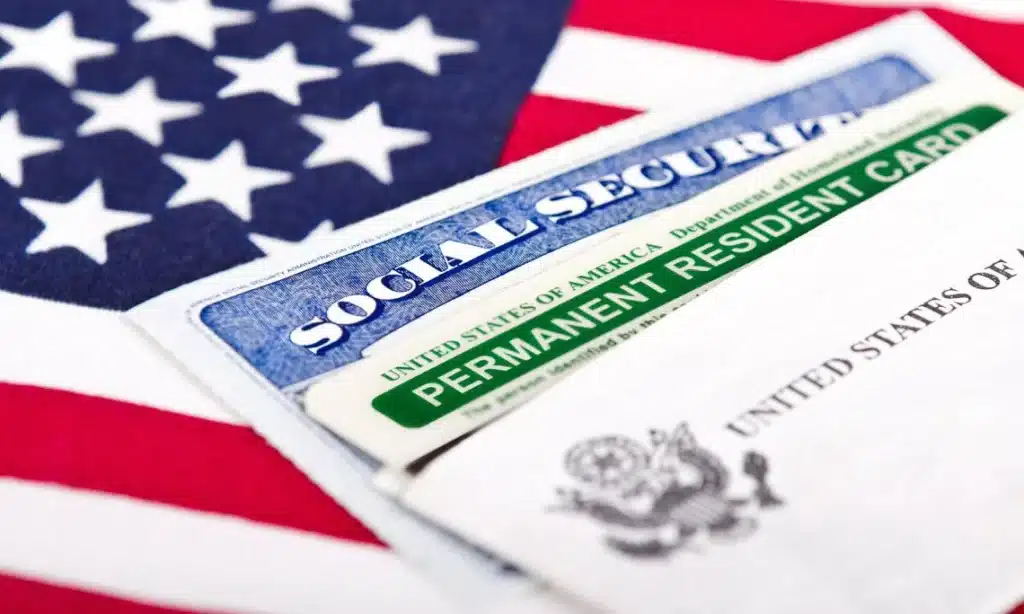 1. Work Visas:
Most work visas necessitate forms I-129 or I-140 detailing job offers, qualifications, and employer information. Processing typically takes 2-6 months.
2. Student Visas:
F-1 Student Visa: For full-time academic programs. Needs acceptance from a recognized institution.
M-1 Student Visa: For non-academic vocational studies.
Both visas demand proof of financial sustenance. Expect 2-3 months for processing.
3. Investor Visas:
EB-5 Visa: Investment of $900,000 to $1.8 million in a US enterprise.
E-2 Treaty Investor Visa: For citizens of treaty nations like the UK, making a significant investment in a US business.
Start preparations at least 12 months prior given the intricate process.
4. Family-Based Visas:
For those with immediate family who are US citizens or lawful permanent residents. Green card processing after arrival ranges from 12-18 months.
Visa Application Tips:
Consider an immigration attorney for expert advice.
Begin the visa process a year in advance, if possible.
Maintain an impeccable criminal record; convictions can hinder approval.
Furnish thorough documentation of credentials, work history, and academic achievements.
Budget for visa fees, which can range from $200 to $700+.
Check out our US immigration guide to learn all about the different immigration/visa options that are available when moving to the USA.
Finding Housing & Accommodation in Los Angeles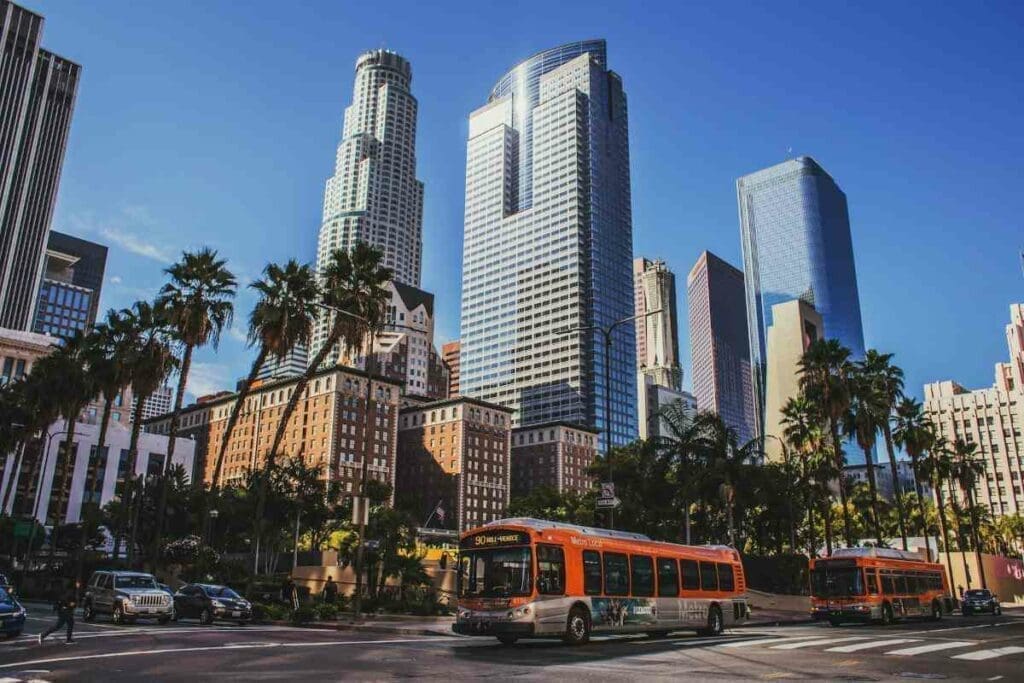 Moving to Los Angeles presents both challenges and opportunities when it comes to securing housing. Given the city's vastness and the competitiveness of the housing market, it's essential to start your search well in advance.
1. Researching Neighborhoods
Los Angeles is a tapestry of neighborhoods, each offering its own unique vibe and amenities. Dive into researching areas based on factors such as budget, commute preferences, school districts, safety, and proximity to leisure or work establishments. Remember, LA's diverse districts can cater to beach lovers, urban enthusiasts, or those who seek a quieter suburbia.
2. Online Listings and Platforms
Utilise rental listing platforms like Zillow, Apartments.com, and Westside Rentals. They can provide a comprehensive view of availability, pricing, and even neighborhood reviews.
3. Budget Considerations
The average cost for a one-bedroom apartment in LA typically ranges between $2,000 to $3,000 a month. However, studios or shared accommodations may offer a more budget-friendly option. Don't forget to account for additional costs like utilities, parking, pet fees, and potential renter's insurance.
4. Virtual and In-Person Tours
With technology bridging gaps, you can now schedule virtual tours 1-2 months before your intended move. It gives you a glimpse of potential homes from afar. But once you land in LA, in-person visits are invaluable for getting a genuine feel of a place.
5. Application and Documentation
As you shortlist potential homes, be prepared to provide documentation such as proof of income, reference letters from past landlords, and possibly even a credit report. Remember, a good impression can make all the difference, especially in a competitive market.
6. Temporary Housing
If long-term housing isn't secured before your arrival, consider booking temporary accommodations through platforms like Airbnb or opting for corporate lodgings. Such arrangements offer flexibility, allowing you to personally scout and finalise your permanent LA home.
7. Preparedness is Key
The LA housing market is dynamic, with units getting snapped up quickly. So, always be prepared. Keep necessary documents on hand, have funds ready for immediate deposit requirements, and be decisive when you find a place that ticks most of your boxes.
8. Understanding Tenant Rights
Before finalising any rental agreement, familiarise yourself with California's tenant rights to ensure you're treated fairly and understand your responsibilities. Thoroughly review lease agreements, ensuring clarity on terms related to deposits, maintenance, lease termination, and renewals.
Learn more: Buying a House in the USA / Renting vs Buying
Finding Work in Los Angeles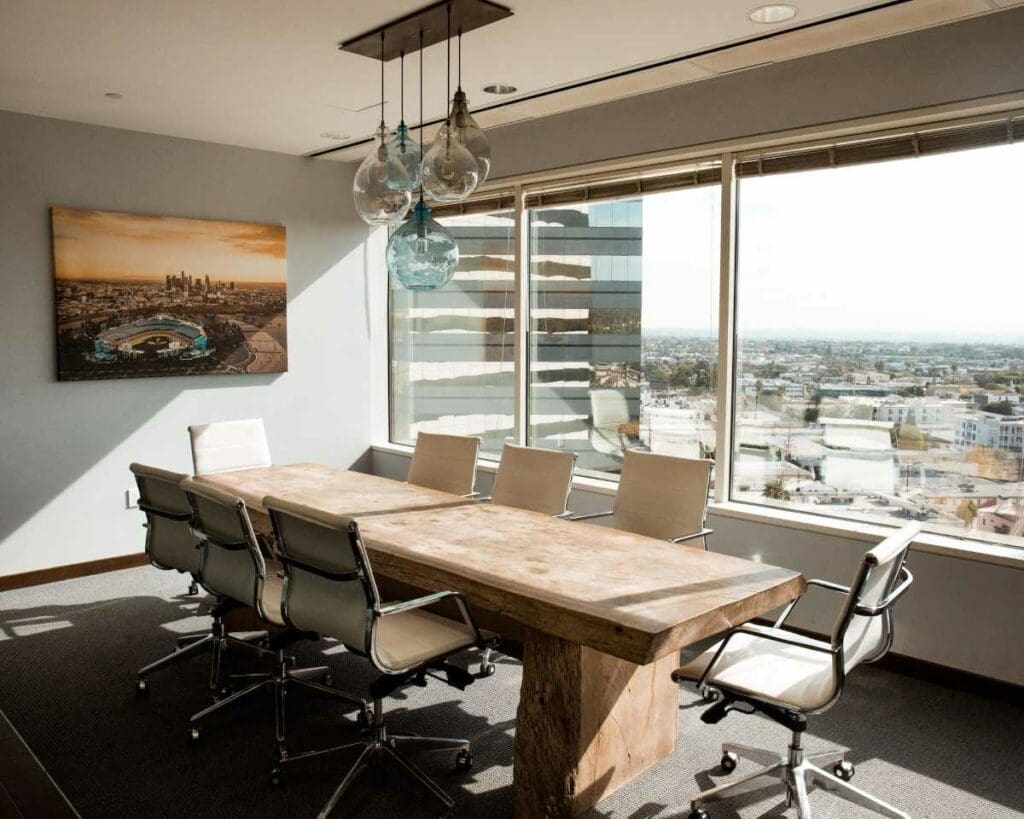 The sprawling city of Los Angeles offers a rich tapestry of employment opportunities across diverse industries. While securing a job in this competitive market can be challenging, a strategic approach and understanding the nuances of the US job market will significantly improve your chances.
Preparation Before Moving
Leverage Existing Offers: If you have a job offer in hand, not only does it simplify the visa process, but it also provides a smooth transition to life in LA.
Update Your CV: Tailor your resume to cater to the US market. A concise one-page CV highlighting achievements is often preferred over extensive work histories. Utilise action verbs such as "spearheaded" and "pioneered", and quantify achievements with data.
Salaries Across Key Industries
Technology: On average, tech professionals earn around $82,420. Senior roles can see salaries exceeding $100,000.
Healthcare: Nurses typically earn an average of $69,660, while doctor salaries hover around $104,280.
Entertainment: This coveted sector might offer lower entry-level salaries, with positions like production assistants earning between $25,000 to $35,000.
Manufacturing: The mean annual wage stands at $39,970.
Aerospace: Engineers and other professionals in this field can expect an average salary of $78,740.
Job Hunting Platforms
Networking and Building Connections
Los Angeles thrives on connections. Engage in industry-specific events, seminars, and conferences to grow your network.
LinkedIn groups offer a virtual space to connect with professionals in your industry.
Partnering with a local recruiter can be invaluable. Their insights and deep knowledge of the hiring landscape can provide an edge in your job search.
Feedback and Continuous Improvement
Always seek feedback on your resume and applications. Engaging US colleagues or industry mentors to review your applications can provide invaluable insights.
While LA's job market is competitive, its vastness also means myriad opportunities. The key is persistence, adaptability, and leveraging both online and offline resources in your job hunt.
Learn more: How to Get a Job in the USA as an Expat
International Removals from the UK to Los Angeles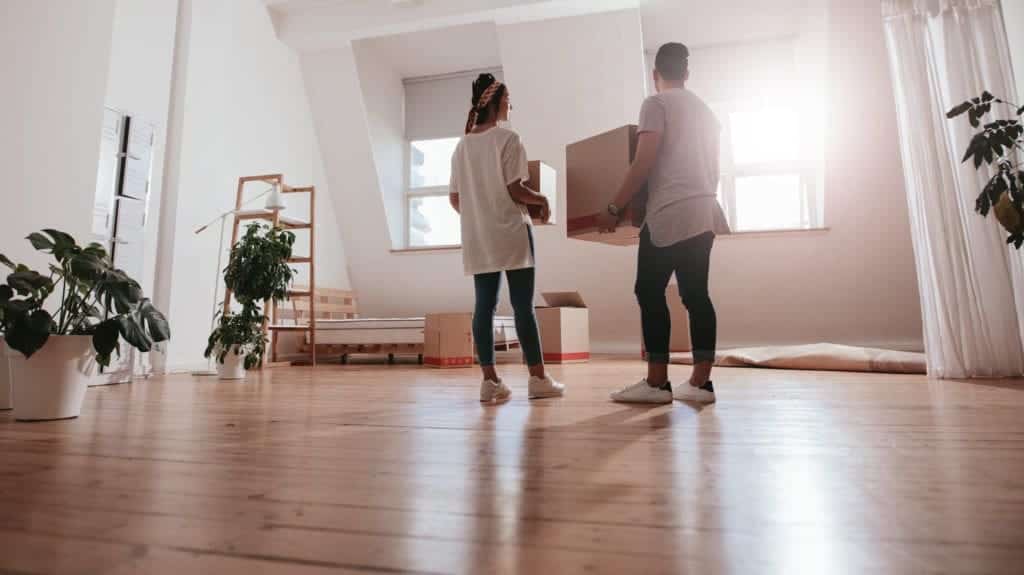 How Do I Ship My Belongings To Los Angeles, USA?
When moving from the UK to Los Angeles, carefully choosing your international removals company is crucial for a smooth transition. Do thorough research to find a reputable company that provides excellent service. Here are some tips:
Get quotes from several companies – Compare costs, transit times, services, and reviews.
Ask about customs procedures – Choose a company that handles customs clearance for you. They should be familiar with US regulations and duties. Confirm who handles each step.
Consider door-to-door service – Some companies handle packing, loading, shipping, customs, delivery and unpacking. This minimises stress but costs more.
Verify insurance coverage – Make sure the company insures your items in transit. Check coverage amounts and types of damage covered. Purchase extra coverage if needed.
Book early – Give yourself plenty of time to coordinate the move and get visas or paperwork. Reputable companies book up.
Get packing help – Hire the company to pack fragile and valuable items to prevent damage.
Label boxes clearly – Indicate contents and destination room to assist movers.
As an overseas removals company with over 25 years' experience with international removals from the UK to the US, we make moving to Los Angeles easy. What sets us apart from other movers is our fast shipping and unique shrink-wrap packing system.
For your upcoming move, choose a company like 1st Move International who offers expertise, frequent shipping options, and truly safe packing. Contact us or get a free quote here today to get your move booked. Our unique process provides peace of mind that your belongings will arrive safely at your new home.
Importing Your Car from the UK to Los Angeles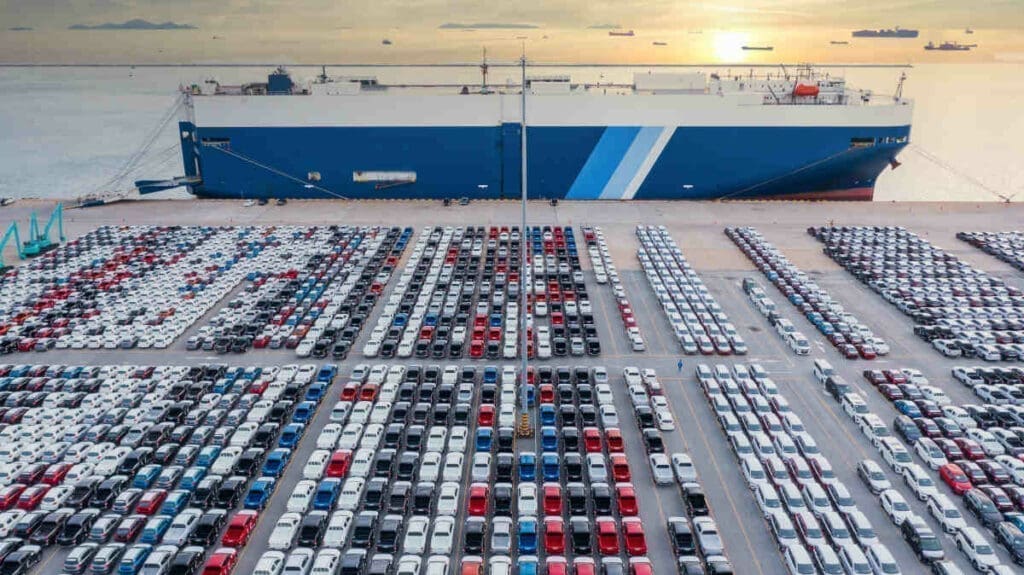 If you wish to bring your current UK vehicle with you to Los Angeles, you can certainly do so, but be aware there are regulations and costs involved.
You will need to work with a car shipping company to handle the logistics of shipping your car from the UK and clearing customs in the US. Make sure to research companies thoroughly and get quotes upfront.
Autoshippers is our sister company and the top UK to USA car shipping company for private individuals. For a free quote or to find out more, please visit the Autoshippers website or simply google 'car shipping uk to usa'.
Your chosen car shipping company will guide you through the process and paperwork.
You will also need to get your imported car registered with the California DMV, obtain plates, and have insurance coverage. The total costs for importing and modifying your vehicle can range from $1,000-$2,000 or higher. This depends on various factors so it is advised to get quotes from car shipping companies for accurate costs.
Alternatively, you may find it simpler to sell your UK vehicle and use those funds to buy a used car upon arrival in Los Angeles. This avoids the red tape of importing but means you'll be car shopping right away.
Whichever option you choose, plan the car situation carefully before your move. Having reliable transportation is crucial in LA's vast metropolis.
Getting a California Driver's License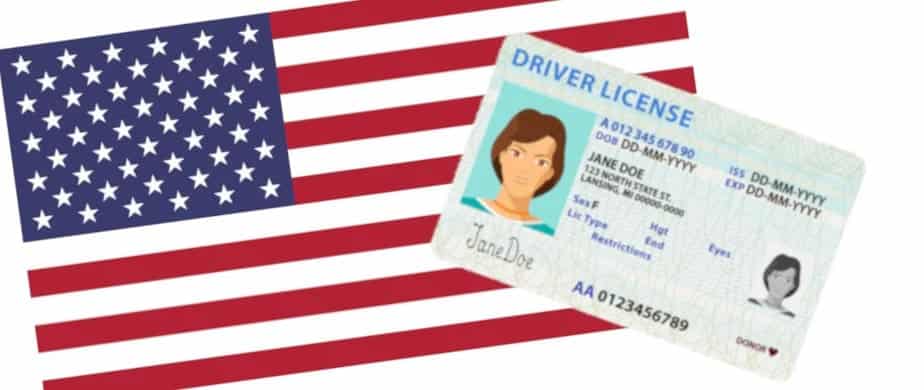 Soon after becoming a California resident, you will need to obtain a Californian driver's license to legally operate a motor vehicle.
Start by making an appointment at your local California Department of Motor Vehicles (DMV) office. Bring the required documentation like your UK license, passport, and proof of residency documents.
In most cases, the DMV will require you to take both a written knowledge test on road signs, laws, rules of the road, and a behind-the-wheel driving test. Study the California Driver Handbook ahead of time to prepare.
If you have a valid UK license, you may be exempt from the behind-the-wheel driving test. However, you will still need to take the written exam covering California road rules and signage which differ from the UK. Bring money to pay the license application fee.
Once you pass both tests (if required), you will be issued a new photo ID California driver's license. This must be renewed every 5 years. You are required to update your address on your license within 10 days if you move.
Having a California license makes everyday tasks like renting a car, buying insurance, and proving your identity much easier. Be sure to transfer your license promptly after becoming a resident.
Financial Essentials for UK Expats in LA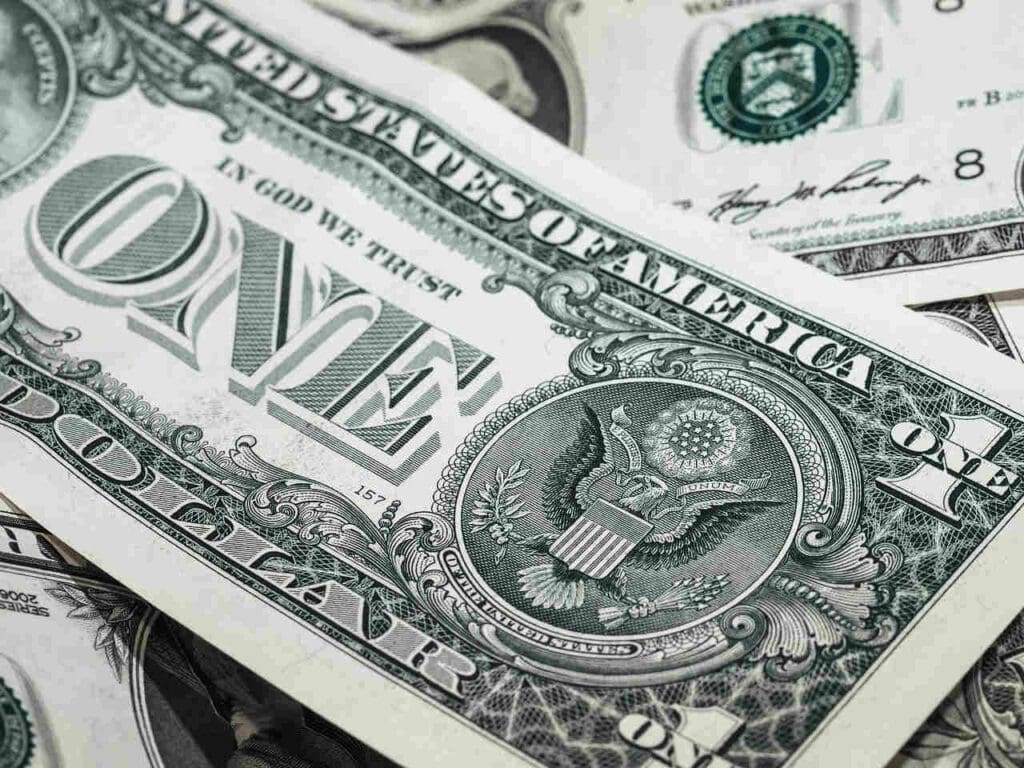 Transitioning to Los Angeles from the UK requires diligent financial planning. As you embark on your new journey, here's a breakdown of the key financial steps you'll need to undertake:
1. Open a US Bank Account
A US bank account is paramount for receiving payments, settling bills, and accessing ATMs.
Opt for established banks with an extensive branch network like Chase, Bank of America, or Wells Fargo.
Learn how to open a U.S. bank account here.
2. International Transfers
Coordinate with your UK bank to facilitate the transfer of funds or establish recurring international transfers to your US account.
Familiarise yourself with wire transfer fees, prevailing exchange rates, and transfer durations to anticipate the exact amount you'll receive.
Our partners over at Currencies Direct offer no tranfers fees, great rates and full control over all transfers to/from the US.
3. Secure a Social Security Number (SSN)
An SSN is crucial for various purposes including employment, credit, and taxation.
Apply for one upon initiating your residency. Ensure its security, as it's pivotal to your financial identity in the US.
4. Establish a US Credit History
Newcomers often start with no credit history in the US.
Consider obtaining a secured credit card. By using it prudently, you'll progressively establish a credible US credit score. This will be instrumental for future financial endeavors, be it renting an apartment or securing a loan.
5. Navigate the US Tax System
The US tax framework, including FATCA reporting for UK assets, can be intricate.
Engage with a tax professional adept in both UK and US tax legislations. It's advisable to seek counsel prior to your move to preempt any fiscal missteps.
6. Healthcare and Insurance
The US, especially LA, might have steeper healthcare and insurance costs than the UK.
Undertake an in-depth evaluation of your anticipated expenses and integrate them into your budget.
7. Cost of Living in Los Angeles
Although LA offers a myriad of opportunities, living costs can be high. Ensure that you have a realistic budget in place that accounts for all potential expenses, including those which might be more affordable in the UK.
While adapting to the financial landscape of LA can appear overwhelming, a systematic approach, coupled with expert consultations, will set the foundation for a smooth transition. Remember, every expat goes through this phase, and with the right steps, you'll be comfortably settled in no time.
Moving to Los Angeles with Pets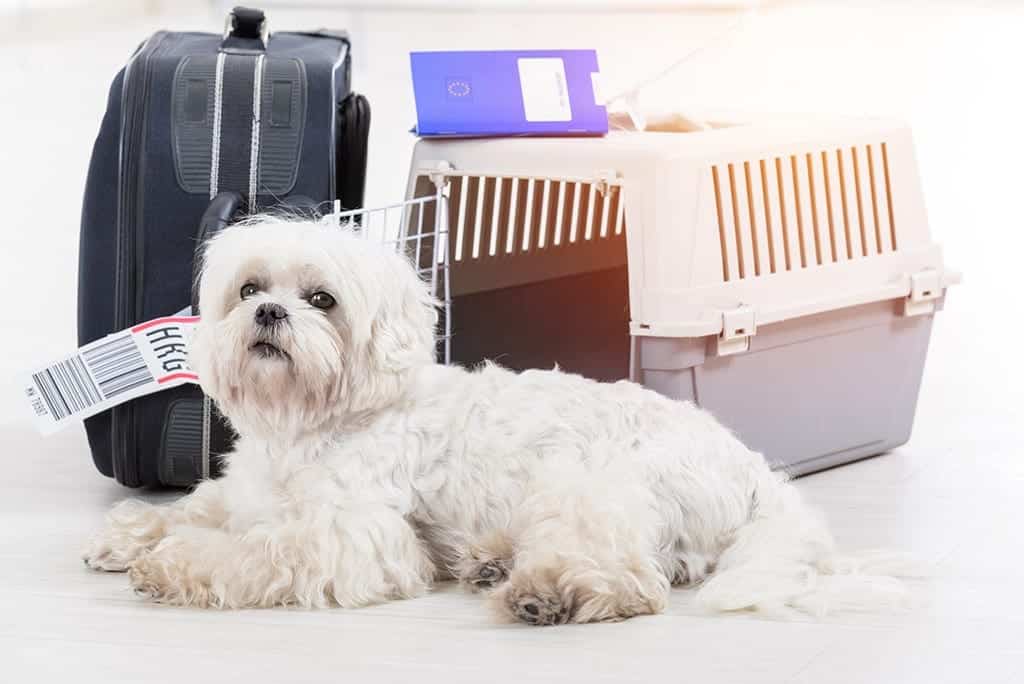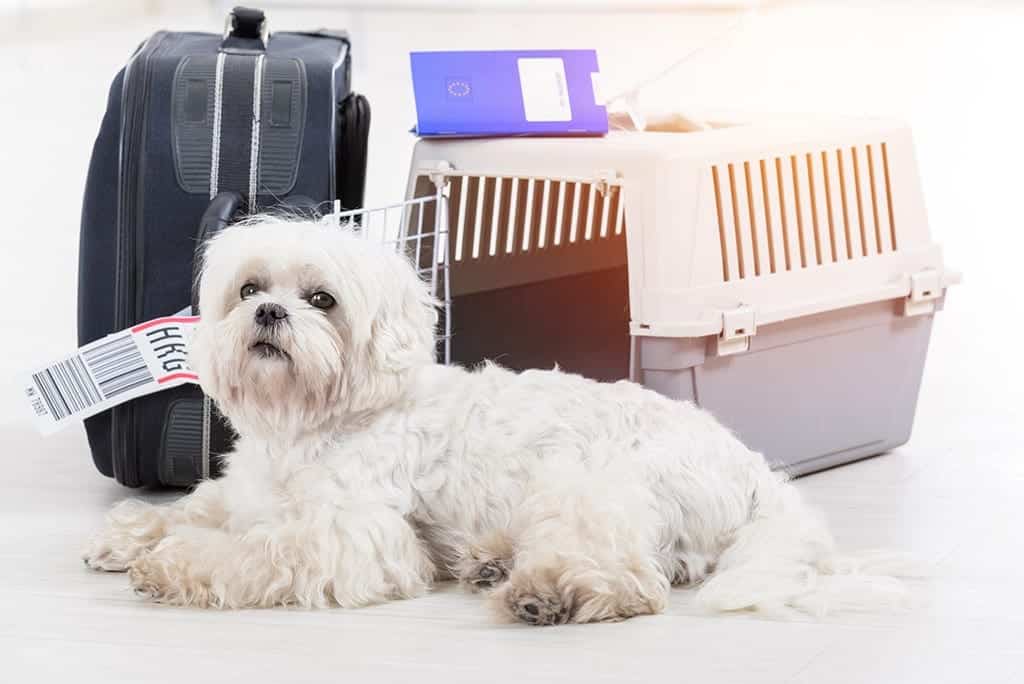 Relocating with pets requires special attention and planning. If you're making the leap from the UK to LA with your furry companions, here's a step-by-step guide to ensure a smooth transition:
1. Air Travel Preparations
Airline Coordination: Reach out to airlines well in advance to inquire about their specific pet policies. Different carriers have varying regulations related to pet weight, carrier dimensions, and the number of animals permitted per passenger.
Health Certificates: Many airlines demand a recent health certificate from a veterinarian. Ensure it's obtained within the timeframe specified by the airline.
2. Housing Considerations
Breed Restrictions: Research pet policies of potential rental properties. While some landlords welcome all pets, others might have restrictions based on breed, size, or number.
Pet Deposits/Fees: Many properties require additional deposits or monthly fees for pets. Factor this into your housing budget.
3. Veterinary Essentials
Vaccinations: It's crucial to keep your pet's vaccines up-to-date. Once you've settled, locate a reputable vet in LA and schedule a checkup.
Transfer of Vet Records: Have your UK vet electronically forward your pet's medical history to your new LA veterinarian.
Microchip Registration: If your pet has a microchip, ensure it's registered with a US database. This aids in locating lost pets.
4. Licensing
The state of California mandates that pets, especially dogs, be licensed through local authorities. Not only is it legally required, but it also plays a pivotal role in reuniting lost pets with their owners.
5. Prohibited Items
The US has stringent regulations on importing raw animal products due to disease concerns. Refrain from bringing meat-based treats or toys. Any such items are subject to confiscation upon arrival.
6. Pet Wellbeing
Relocation can be daunting for animals. Consider using pheromone sprays, calming treats, or even consulting with your vet about mild sedatives if needed. Ensuring their comfort will make the move easier for everyone involved.
Moving to the USA with pets necessitates thorough planning. With foresight and attention to detail, you can ensure your pets are settled and happy in sunny California. Remember, the key is to prepare early, allowing ample time for all pet-related logistics.
What Are The Best Neighbourhoods in Los Angeles?
Choosing Your Neighbourhood
Los Angeles, with its vast expanse, boasts over 500 unique neighborhoods. Selecting the right one can seem tricky. Begin by listing your must-have priorities and preferences, such as:
Proximity to your office
Budget constraints
Commute times
Access to public transport
Dining and entertainment options
Neighbourhood atmosphere and safety
Amenities for families and kids
Proximity to parks and beaches
Weigh out what's non-negotiable for you against what's merely preferable. Here are our picks for the best neighbourhoods in LA depending on your priorities:
Commute & Convenience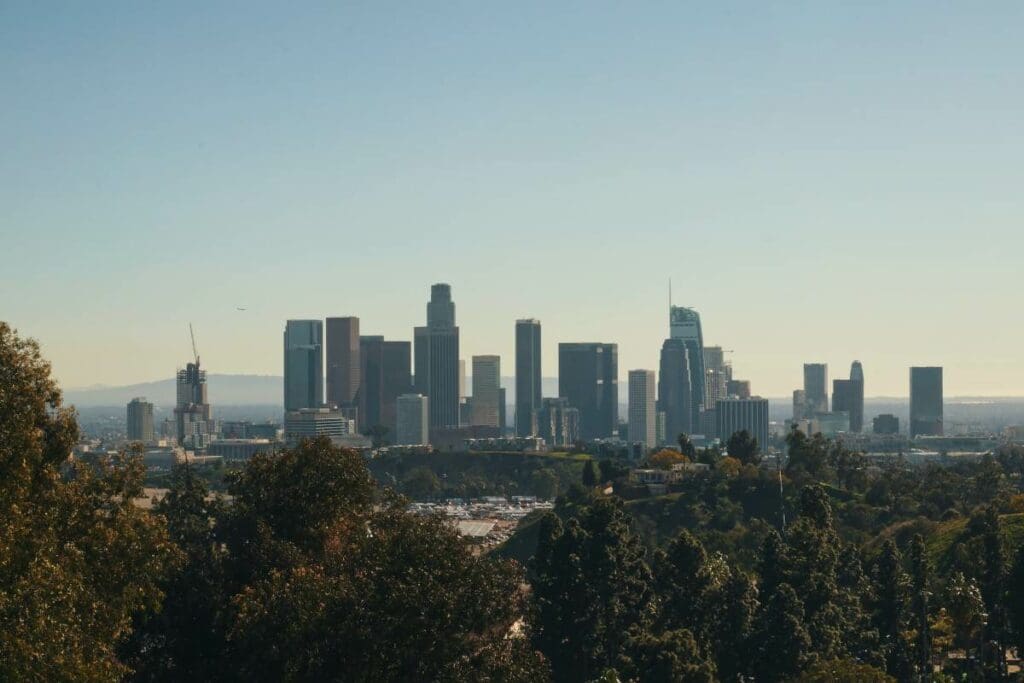 Downtown LA: The heart of business and entertainment.
Century City: A business district with modern appeal.
Hollywood: Iconic and close to many entertainment hubs.
Culver City: Centralised and connected by public transport.
Burbank: Home to many media companies.
Budget-Friendly Picks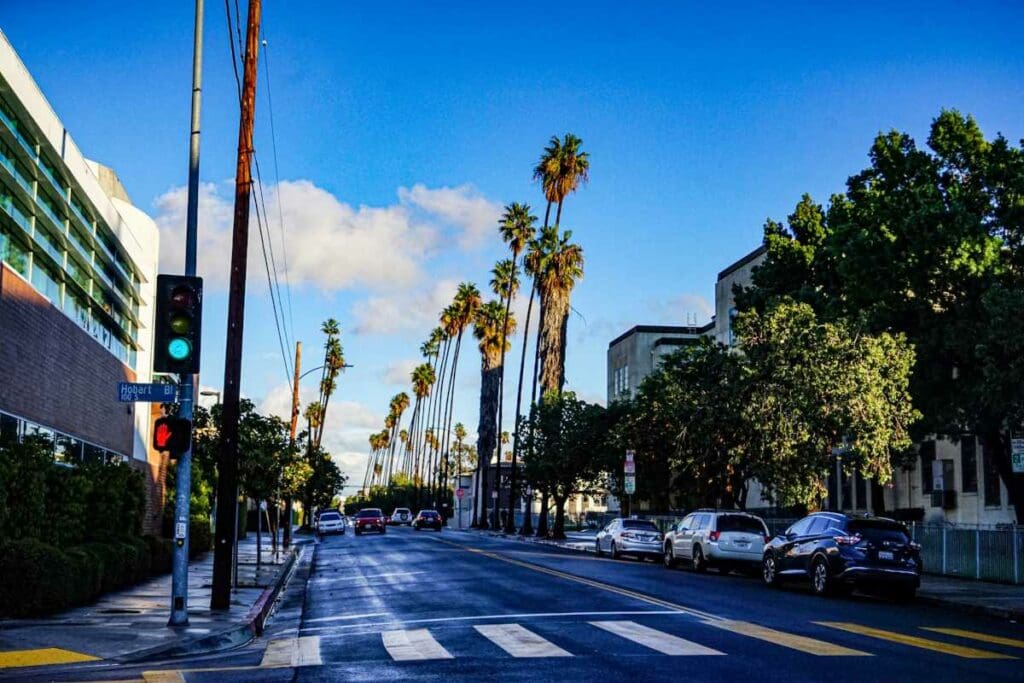 San Fernando Valley: Spacious and affordable.
Highland Park: Gentrifying with a mix of old and new.
Koreatown: Diverse and packed with amenities.
Beachside Living (Higher budget)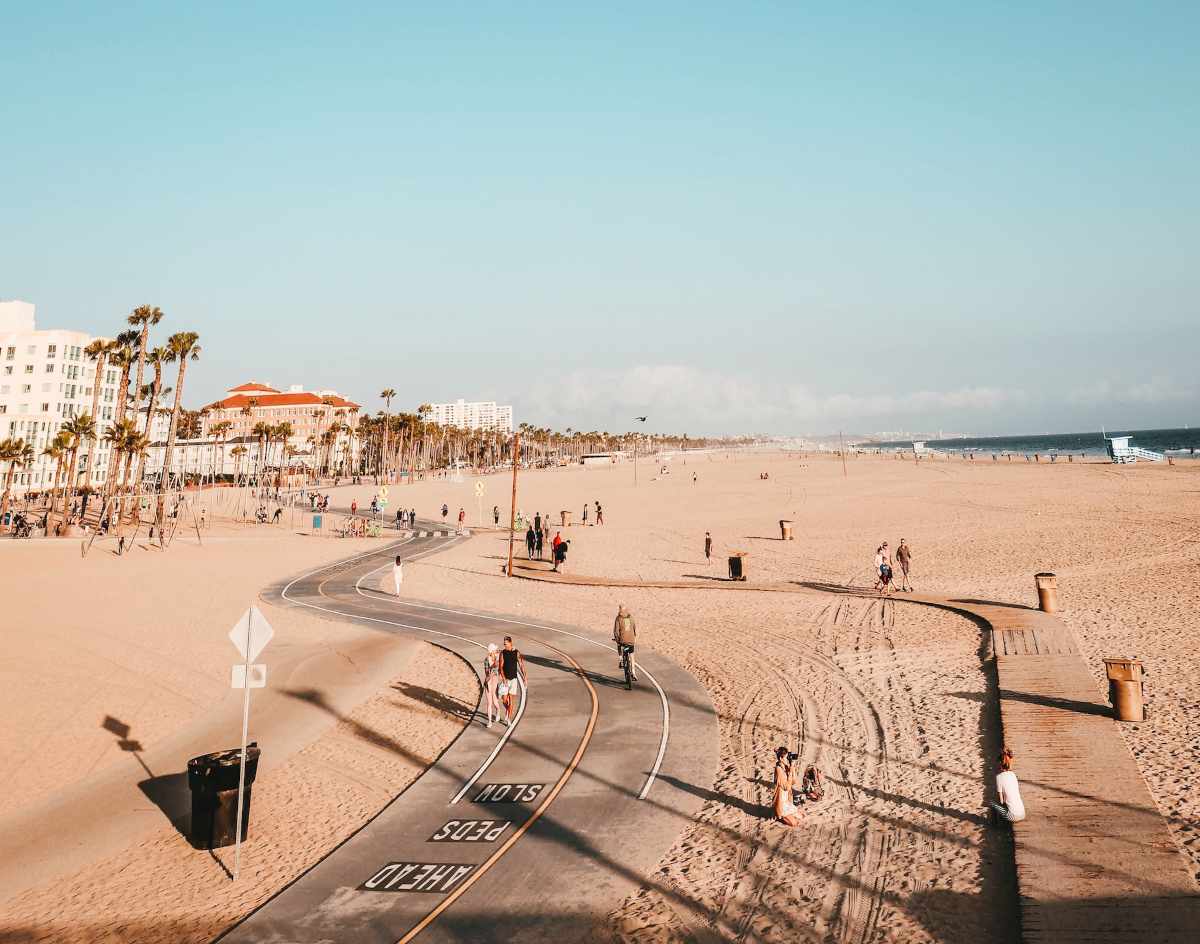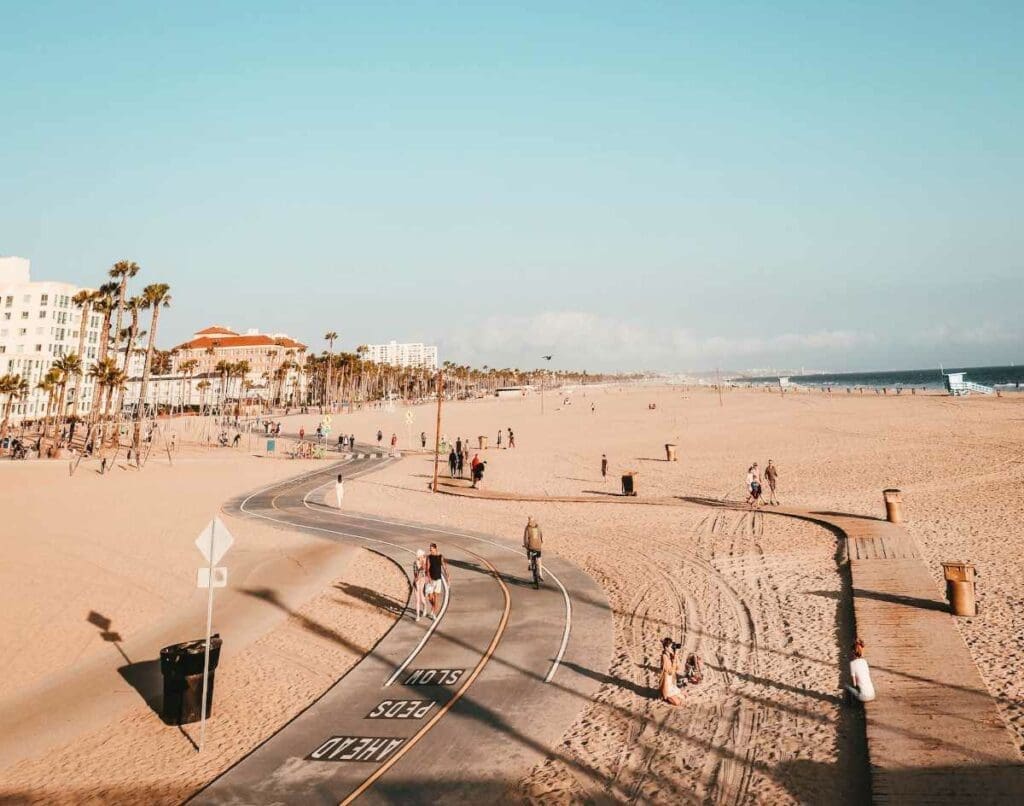 Santa Monica: Family-friendly with top schools.
Venice: Bohemian and bustling.
Manhattan Beach: Upscale with a community vibe.
Urban Energy & Artistic Flair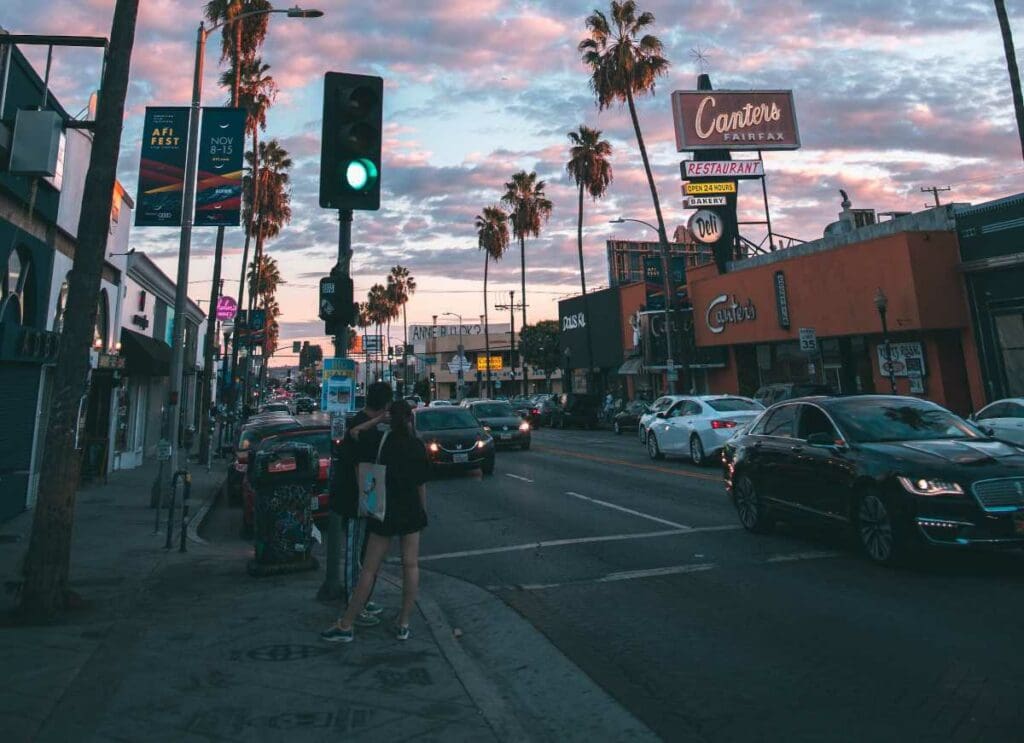 Silver Lake: Trendy with a laid-back feel.
Los Feliz: Hipster-friendly and close to Griffith Park.
West Hollywood: Vibrant nightlife and LGBTQ+ friendly.
Family-Oriented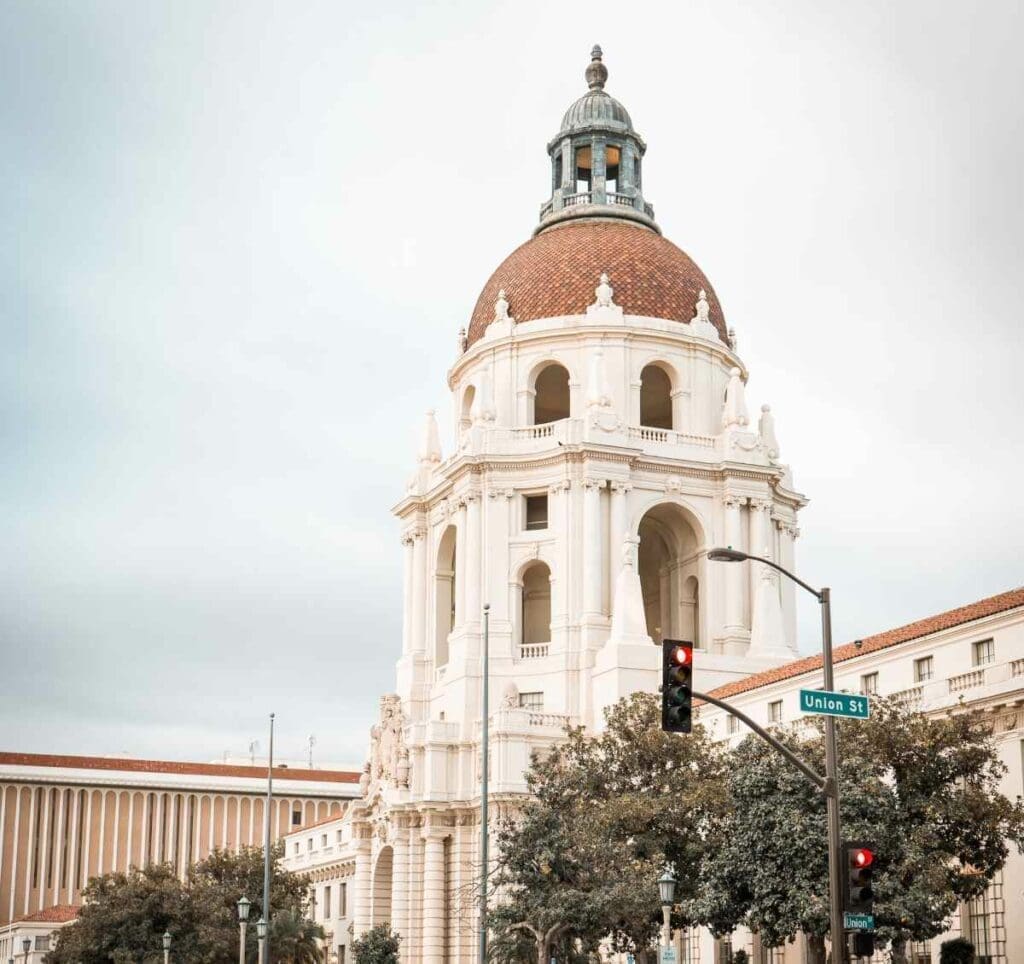 Santa Monica: With its top-ranked schools and parks.
Sherman Oaks: Suburban feel with urban conveniences.
Studio City: Green spaces with a touch of Hollywood.
Pasadena: Historic with a mix of culture and nature.
Up-and-Coming Spots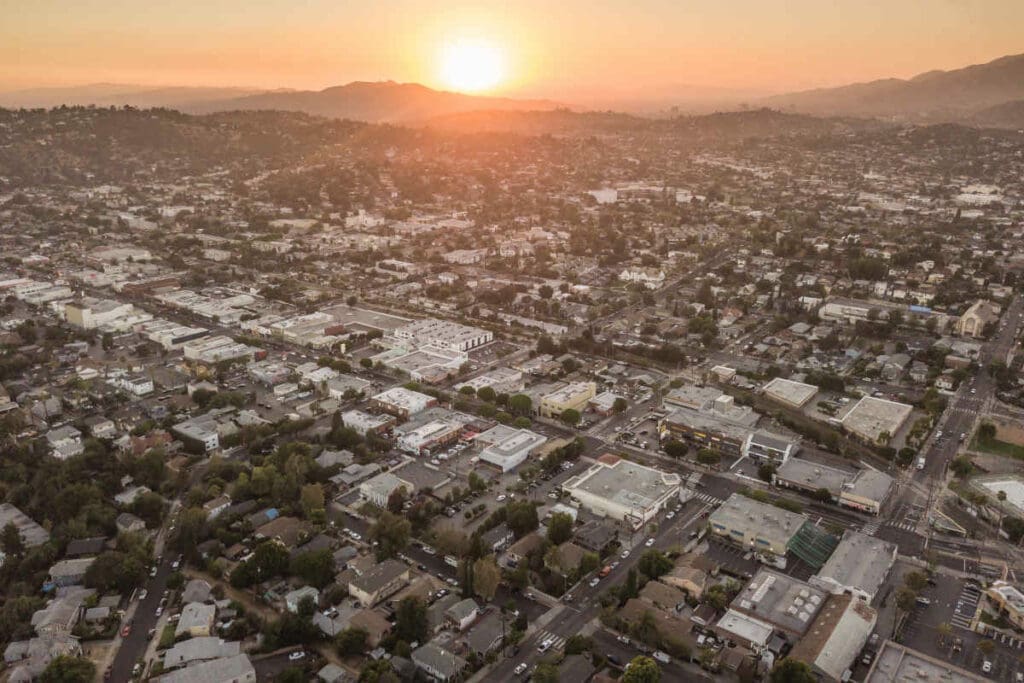 Highland Park: A blend of trendy and traditional.
Echo Park: Urban with a touch of nature.
Eagle Rock: Family-friendly with a growing art scene.
Try Before You Buy
Before making a decision, immerse yourself in potential neighborhoods. Walk or drive around them during different times of the day, evaluate practical aspects like parking and grocery access, and even chat with locals to gather feedback.
Consider Expert Help
Enlisting a relocation specialist can streamline your search. They can align your wishlist with in-depth knowledge of the strengths and weaknesses of each neighborhood, ensuring you settle in an area that truly feels like home.
What to Expect in Los Angeles
Once you're settled into life in LA, here's what you can expect from living in this iconic American city:
Transportation – How to Get Around in Los Angeles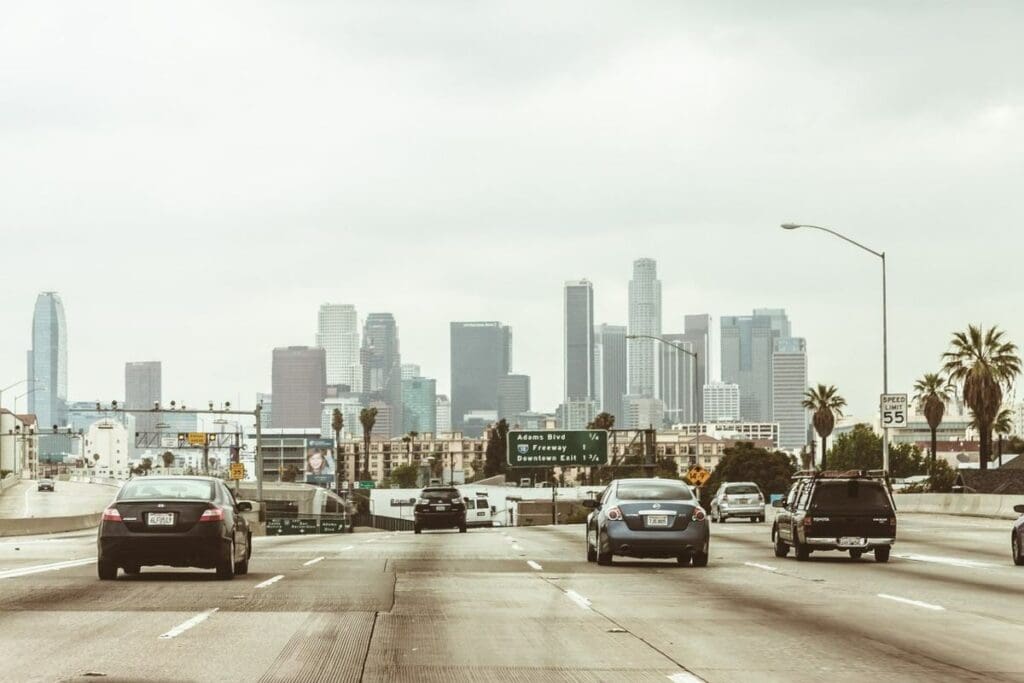 Car is King
Los Angeles spans a vast area, making cars the primary mode of transportation. The city's design and spread out attractions make driving almost indispensable. However, this convenience often means enduring traffic jams, especially during rush hours on notorious freeways like the 405 and 101.
Gasoline Costs
A silver lining to LA's car-centric lifestyle is the cost of gasoline. The US offers considerably cheaper fuel prices compared to the UK. For instance, while LA sits around $1.35 (£1.08) per litre, London averages $2.00 (£1.60), per litre. But remember, you may end up using more fuel due to extended time on the roads.
Daily Commute
Unlike densely packed British cities, LA's spread necessitates driving even for short errands. While the city does offer buses and light rail options, these public transportation systems aren't as expansive or integrated as London's tube. The metro rail, for instance, primarily serves downtown LA, leaving many areas off its map.
Driving Culture & Navigation
Adjusting to LA's driving culture might present a challenge. Frequent lane changes, omitted turn signals, and the occasional road rage are more commonplace than in the UK. Furthermore, LA's freeways lack the intuitive overhead signage of British motorways, making a reliable GPS or mapping app essential.
Bright Side to the Ride
Sure, LA's driving experience can be testing, especially for those accustomed to the UK's efficient public transportation. But the charm of driving under LA's perennial sunny skies, especially when you contrast it with the frequent British drizzle, often softens the blow. And there's no better companion for those long drives than a curated playlist or an engaging podcast to keep you entertained.
Weather in Los Angeles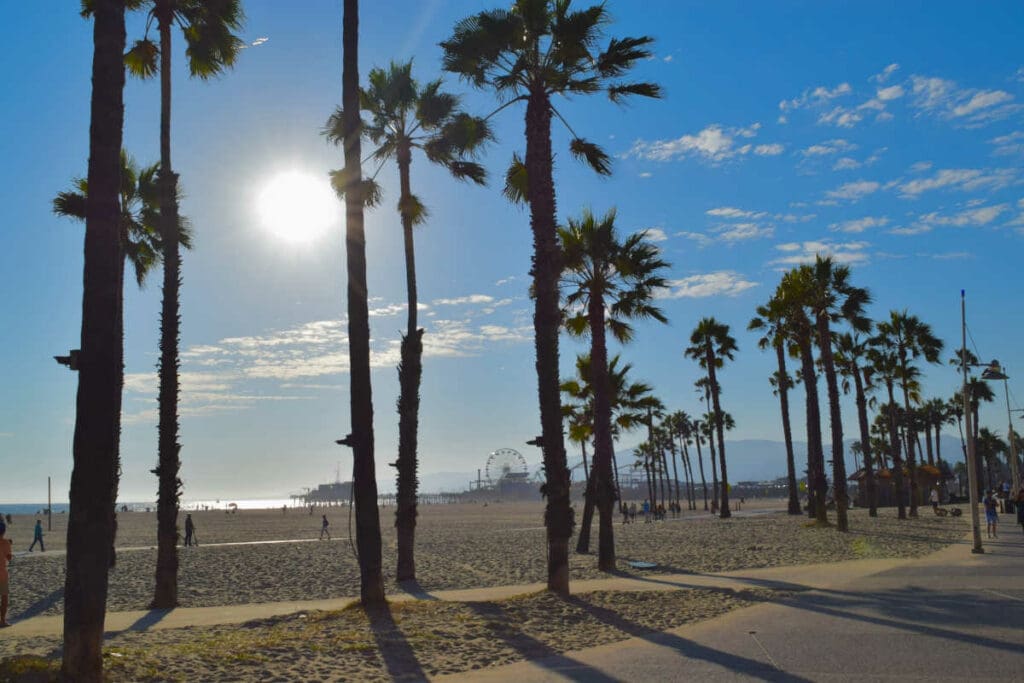 Sun, Sun, and More Sun
One of the hallmark perks of Southern California is its consistent sunny disposition. Los Angeles boasts endless blue skies and a temperate climate that's irresistible to many, especially when contrasted against the UK's unpredictable bouts of rain and grey.
Summer Heat
LA's summer is warm and sunny, with temperatures frequently reaching the 80s Fahrenheit (high 20s Celsius). However, be ready for occasional heatwaves that can push the mercury past 100 F (37 C). Given the UK's generally cooler climate, having air conditioning becomes a vital commodity to handle LA's hotter days.
Rainfall – A Rarity
Unlike the drizzles you're accustomed to, LA witnesses scanty rainfall. Expect only around 15 inches annually, predominantly between December and March. Consequently, sunscreen becomes an essential companion due to the strong UV rays.
Winter Wardrobe – Keep It Light
Forget the bulky jackets and layers of knitwear. LA's winter temperatures seldom go below 50 degrees Fahrenheit (10 degrees Celsius). A simple hoodie or light jumper suffices for the chiller mornings and evenings.
Air Quality & Wildfires
Be mindful of the wildfire season, spanning late summer to fall. The city's increasing drought conditions, along with other factors, have amplified wildfire risks. This means occasional hazy skies and deteriorating air quality. However, as daunting as it sounds, it's a fleeting phase amidst LA's usually clear days.
Los Angeles' weather is, for the most part, an invitation to be outdoors. It offers a sharp, sunny contrast to the more temperate and unpredictable climate of the UK. So, while packing for LA, prioritise the sunglasses and sunscreen but leave the heavy raincoat behind!
Cost of Living in LA Compared to the UK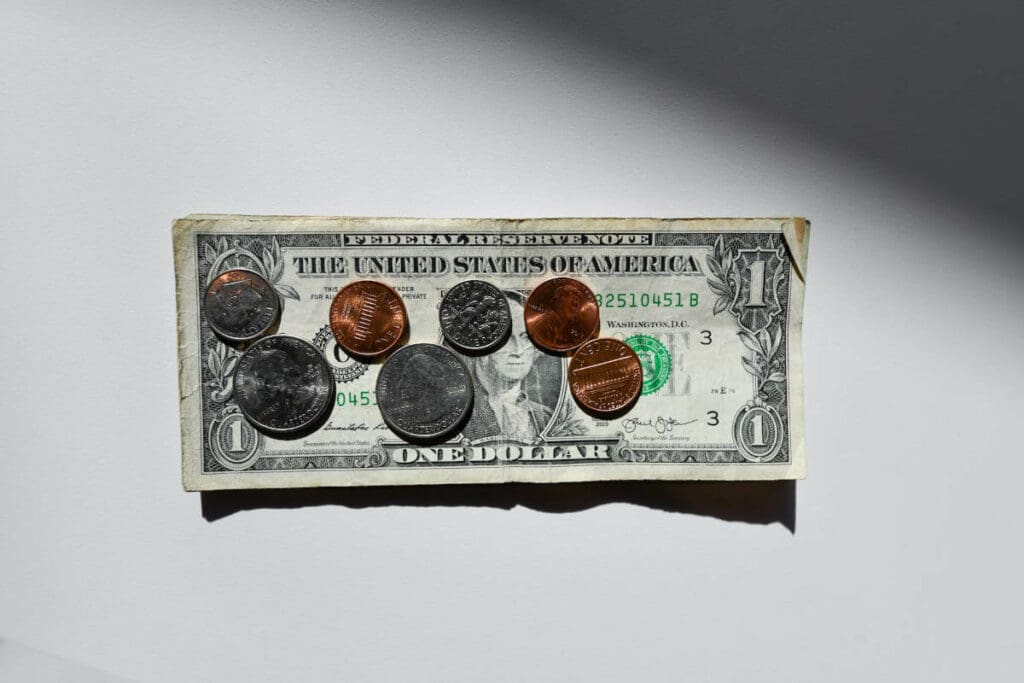 Relocating to a new city requires a comprehensive grasp of the financial changes ahead. Here's a comparison of the key cost differences between Los Angeles and the UK:
Housing
Rental: Desirable LA neighborhoods offer rentals comparable in price to London but tend to provide more space.
Mortgages: Properties in the LA metro region generally have more affordable mortgages than their UK counterparts.
Groceries
General Cost: Be prepared to spend around 20-25% more in LA supermarkets than in UK stores.
Specific Items: Essential categories like produce, meat, and dairy are notably pricier.
Savings Tip: Consider shopping at discount grocers like Trader Joe's to stretch your budget further.
Dining and Entertainment
Eating out, enjoying drinks at bars, and other entertainment avenues such as movies are often more wallet-friendly in LA. Do factor in the customary 15-20% tip.
Healthcare
Out-of-pocket health expenses in the US can quickly escalate, even with insurance in hand. The trifecta of prescriptions, co-pays, and premiums can strain the budget.
Transportation
Petrol: A definite win for LA, with petrol prices hovering around $4/gallon compared to the UK's £1.40/litre.
Car Essentials: While cars are almost a necessity in LA's vast landscape, the good news is that car prices generally tilt towards affordability in the US.
Taxes
A combination of state and federal taxes results in California having a higher effective tax rate than the UK. This difference becomes particularly noticeable with larger incomes.

In California, a person earning over $1 million would pay a federal tax rate of up to 37% plus a California state tax of up to 13.3%, making the top marginal tax rate potentially 50.3%.

In the UK, a person earning over £150,000 would pay a top marginal rate of 45%.
Car Ownership
Insurance: Auto insurance rates align closely between LA and the UK.
Tax and Prices: The silver lining for LA residents is the absence of the hefty UK road tax, coupled with generally more affordable car prices.
Before making the move, it's crucial to delve deep into key areas such as housing, healthcare, and taxation. While LA tempts with budget-friendly dining and entertainment options, areas like groceries and healthcare demand prudent financial planning.
For a more detailed look at how cost of living compares between the UK and the USA, check out our comprehensive guide.
Food and Dining in Los Angeles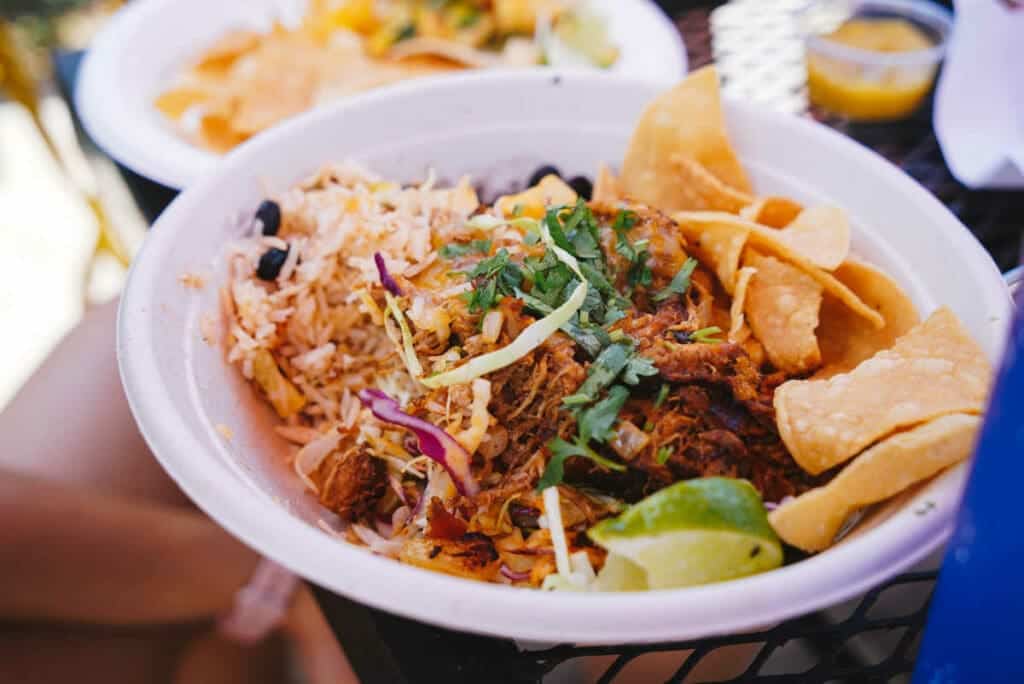 What Kind of Food Can You Expect in Los Angeles?
Los Angeles proudly flaunts its diverse culinary scene. Drawing inspiration from Mexican, Asian, European, and a myriad of other cultures, the city promises an unparalleled gastronomic adventure.
What's the Street Food Scene Like in Los Angeles?
Affordable yet rich in taste, LA's street food landscape is dominated by taco trucks offering authentic Mexico City-style tacos. But the excitement doesn't stop there—be ready to indulge in exquisite sushi, aromatic ramen, flavorful Korean BBQ, and much more.
Where Can You Find Fresh Produce in Los Angeles?
The city's farmers markets are a treat, showcasing fresh and locally grown produce throughout the year.
Looking for a Fine Dining Experience?
For those special occasions or simply to treat oneself, LA boasts an array of world-class dining establishments. Celebrity chef restaurants and trendy eateries make frequent appearances on the culinary map, with reservations highly recommended for the most sought-after spots.
How Does Grocery Shopping Compare to the UK?
While LA offers an exceptional dining experience, grocery shopping can feel steeper. Expect prices about 20-25% higher than UK supermarkets, especially for items like fresh produce, dairy, and meats. To balance the scales, consider exploring sales and discount stores.
Is Dining Out Affordable Compared to the UK?
Compared to British standards, LA offers an affordable dining experience. A fulfilling sit-down meal with drinks typically comes in under $40 per person, inclusive of tip. However, remember that tipping in LA is generally between 15-20% as opposed to the 10-15% customary in the UK.
Outdoor Activities in Los Angeles
Embracing the Southern California sunshine, Los Angeles presents a diverse array of outdoor activities that cater to nature lovers and adventure seekers alike.
City Trails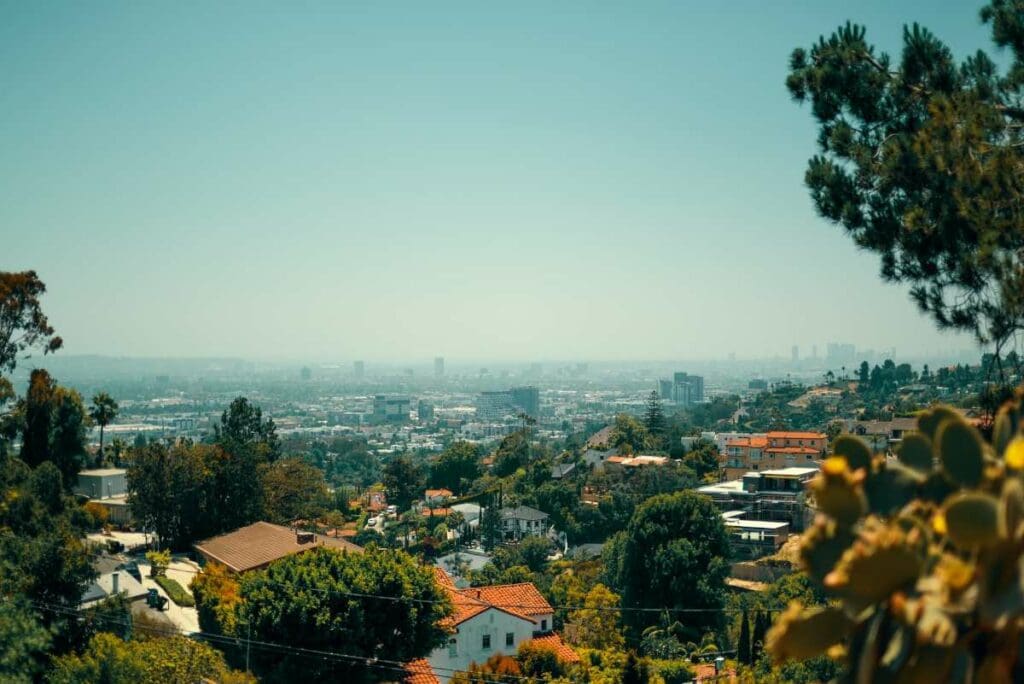 Griffith Park: Navigate through the extensive hiking trails that sprawl across this urban oasis, culminating in panoramic views of the city.
Hollywood Hills: An iconic LA hiking experience, these trails offer breathtaking vistas and a close-up of the famed observatory.
Water Adventures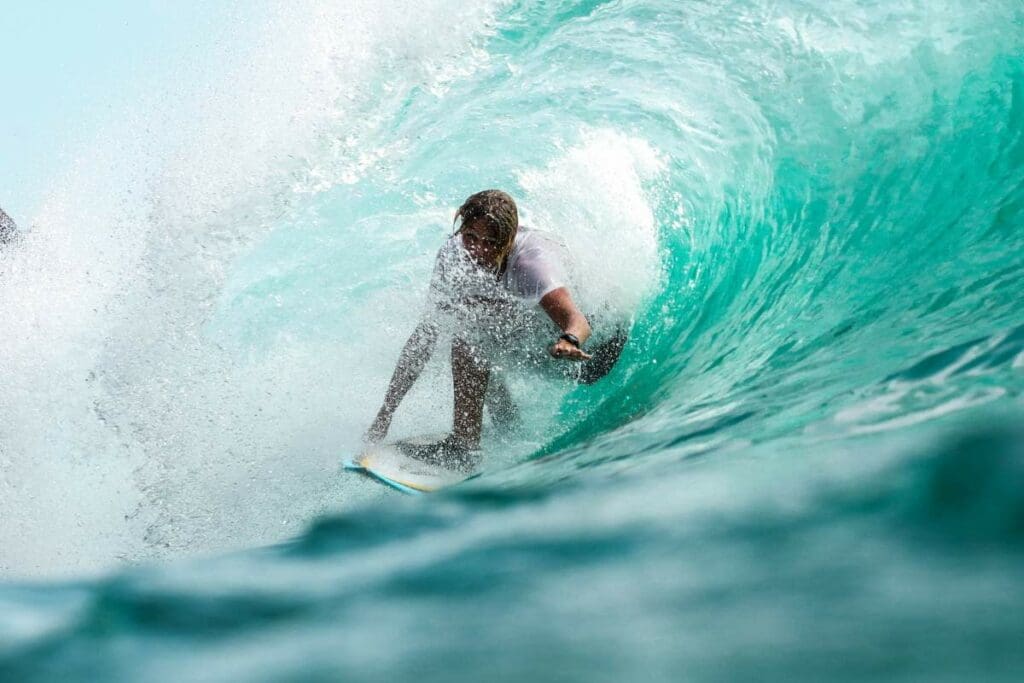 Surf's Up: Dive into the waves, especially as a beginner, at hotspots like Santa Monica or El Porto.
Coastal Activities: Enjoy paddleboarding, kayaking, and sailing experiences that the Pacific coastline generously offers.
Nature Retreats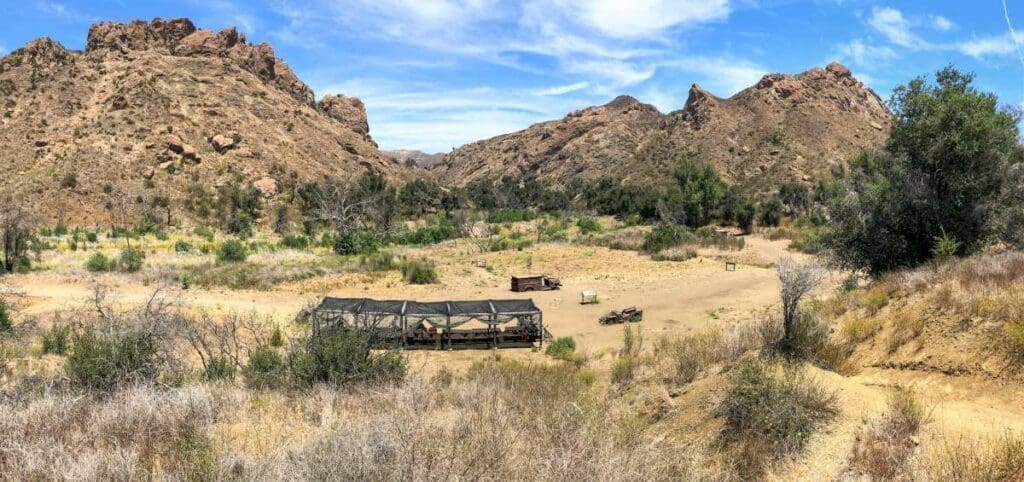 Runyon Canyon: Apart from the thrill of hilltop views, this spot gives a stellar view of the Hollywood sign.
Preserves & Parks: Dive into the tranquil ambiance of Topanga State Park and Malibu Creek, perfect for swimming, fishing, and spotting wildlife.
Weekend Getaways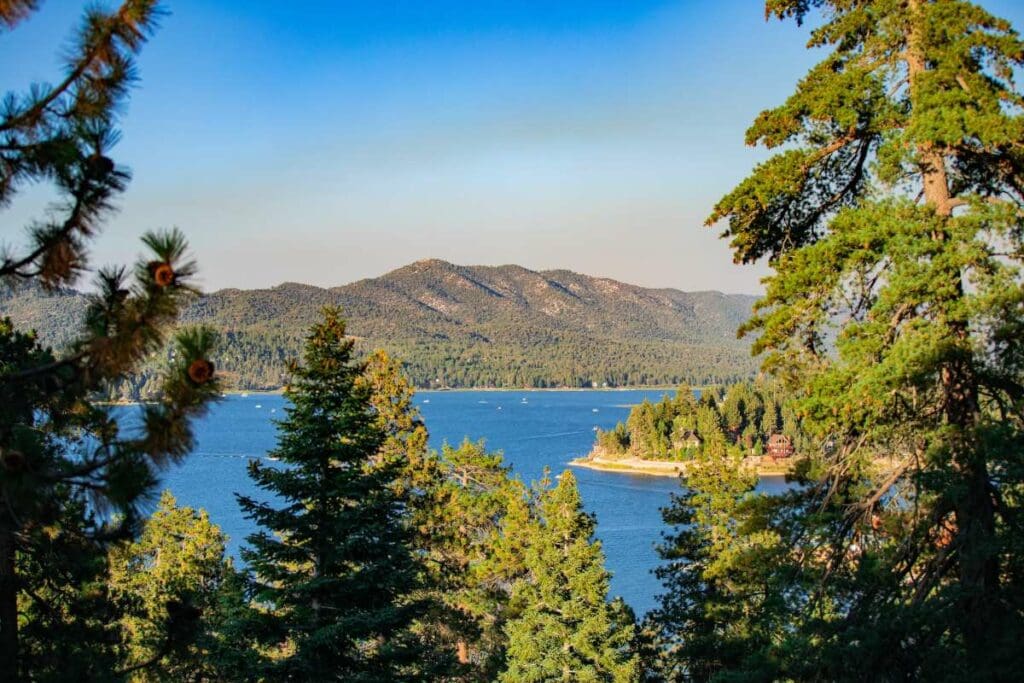 Mountain Escapes: In the colder months, ski or snowboard down the slopes of Big Bear Lake or the San Gabriel range.
Desert Beauty: Drive to awe-inspiring landscapes like Joshua Tree or Palm Springs, offering rock climbing, vibrant art festivals, and a glimpse into mid-century architectural wonders.
Pro Tip: As you venture into these adventures, don't forget essentials like sunscreen and trail mix!
For those relocating from the UK, LA's beckoning natural landscapes and diverse recreational opportunities stand out as a prime advantage of life in this sun-soaked city.
Is Los Angeles Safe?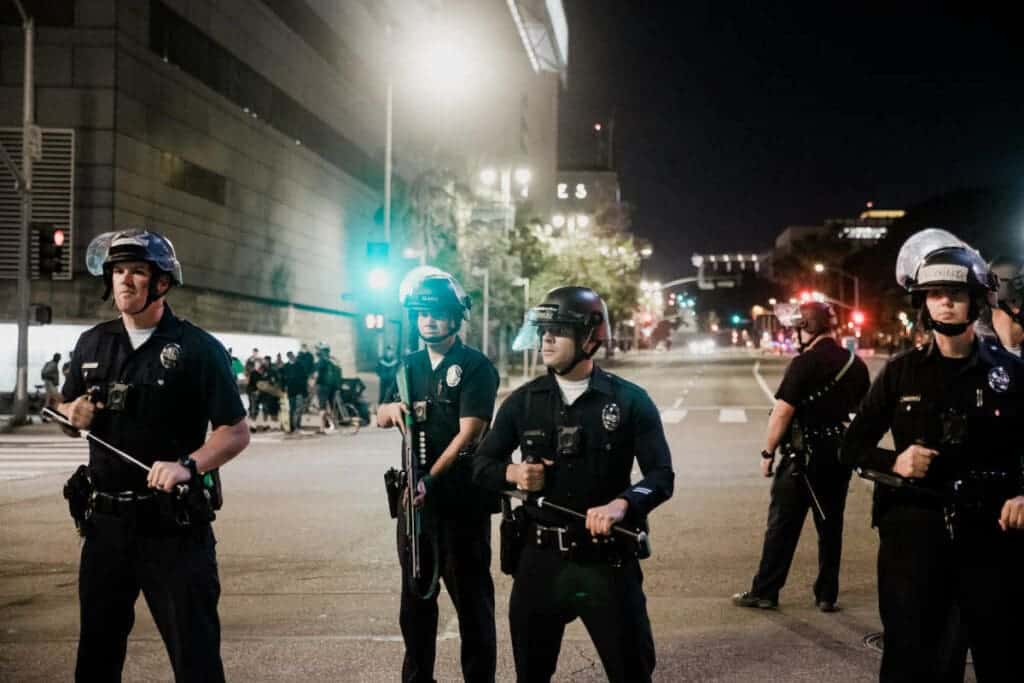 Navigating the safety landscape of Los Angeles requires an understanding of its storied past and present realities.
Past vs. Present
Los Angeles once grappled with a significant reputation for crime and violence. But times have changed. Today, violent crime rates have dropped, placing LA in line with other major US cities.
Areas of Concern
Certain parts, such as Skid Row downtown, present challenges due to homelessness, gang activities, and drug issues:
Approach tent encampments with caution and watch out for aggressive panhandling.
Opt for safety by avoiding solo walks at night in deserted zones.
Safety Tips
To ensure a secure experience in LA, consider the following:
Stay alert in unfamiliar neighbourhoods.
Refrain from displaying expensive items or large sums of money.
Ensure car doors are locked and keep valuables out of sight.
Research and choose residence areas known for walkability and low crime rates.
The Reality Check
Despite occasional reports of petty crimes like car break-ins, LA's image as a danger zone is largely a relic of the past. Interestingly, statistics reveal that tourists, more than locals, face greater risks.
Los Angeles, much like any global city, necessitates the exercise of common sense and basic precautions. But, for the most part, residents and visitors can comfortably enjoy what this vibrant city has to offer.
Nightlife in Los Angeles
Los Angeles brims with vibrant nighttime activities, each promising an unforgettable experience. Here's a look at what the City of Angels has to offer after the sun sets: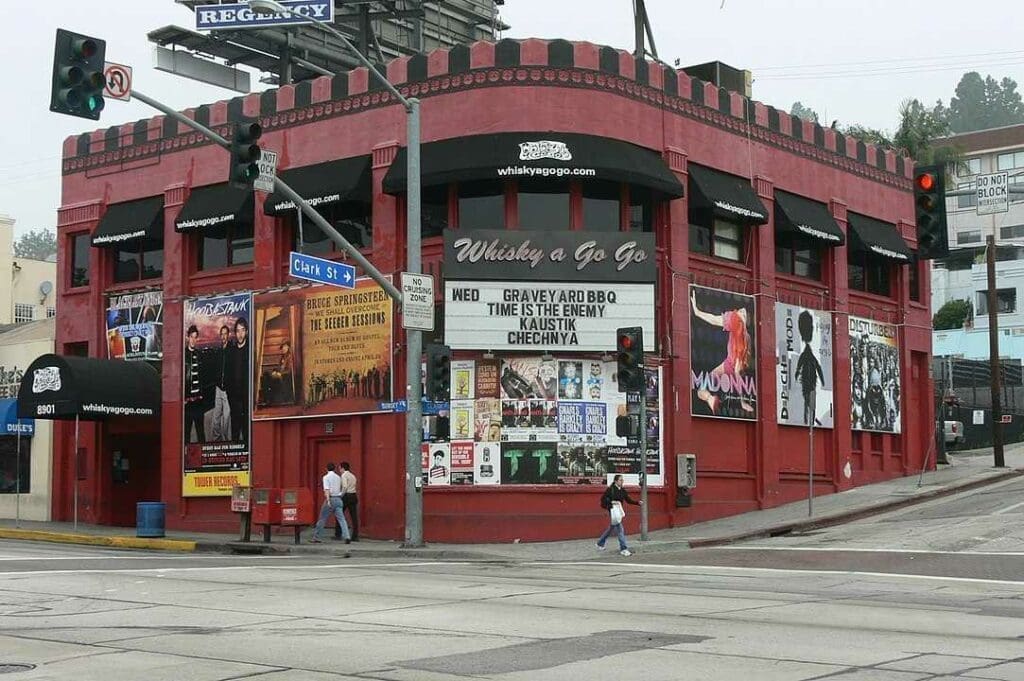 Historic Haunts
The iconic Sunset Strip hosts legendary rock venues. Revel in the ambiance of renowned establishments like:
The Roxy
Whisky a Go Go
Viper Room
Sky-high Lounging
West Hollywood boasts chic rooftop bars and lounges, setting the stage for perfect sunset cocktails and panoramic views.
Laughs and Gags
For those seeking humor, LA's comedy scene is a treasure trove:
The Laugh Factory
Improv Comedy Club
Indie Music Vibes
For the music enthusiast, venues such as The Echo or Satellite regularly spotlight local bands and emerging talents.
Arts & Theatre
Explore the pulse of LA's creative heart with avant-garde theater shows and boundary-pushing performance art.
Relaxed Evenings
Preferring a low-key night? Pubs and wine bars in neighborhoods like Los Feliz, Silver Lake, and Downtown LA offer cosy spaces to mingle with locals.
A Note for Brits
LA bars and clubs typically wrap up by 2am. It might feel early compared to UK nightlife, but the richness of the LA evening scene compensates. Plus, remember that Angelenos usually dine and venture out later than their UK counterparts.
Culture and Sights in Los Angeles
Los Angeles is a cultural mosaic where the traditional and contemporary, highbrow and offbeat, seamlessly meld together. Dive into the city's varied cultural offerings: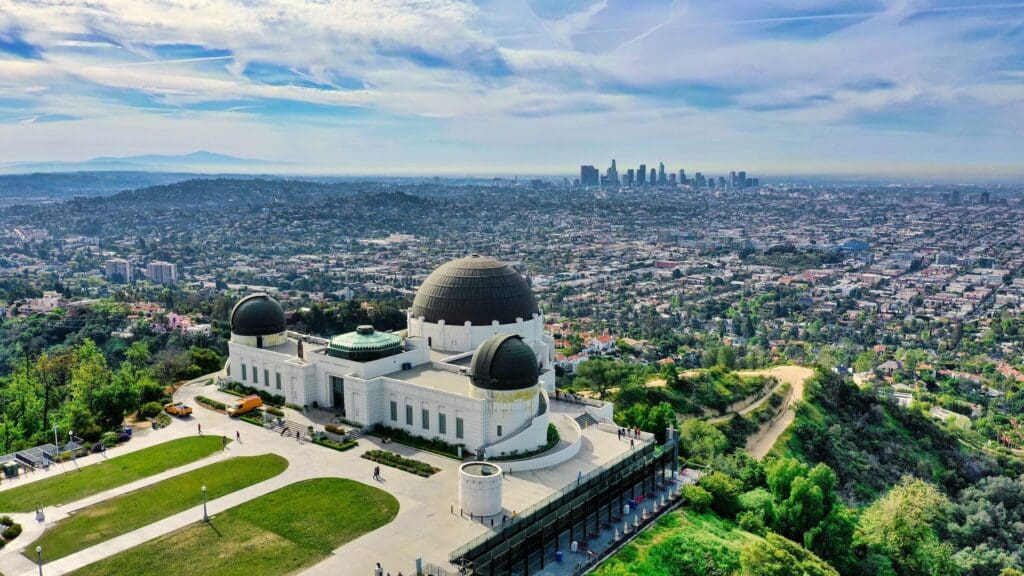 Acclaimed Artistic Temples
The Getty Center: Perched atop a hill, this modern marvel is a testament to both architectural genius and exquisite art collections.
LACMA (Los Angeles County Museum of Art): An iconic institution offering an eclectic mix of classical and contemporary exhibits.
Unexpected Treasures
LA County Museum of Natural History: A delightful twist on history with kitschy dinosaur displays.
La Brea Tar Pits: An open-air museum showcasing fossils of creatures ensnared in prehistoric tar.
Musical Journeys
The Grammy Museum: A downtown gem celebrating the evolution and impact of music, all housed within a striking modern structure.
Stargazing, Literally
Griffith Observatory: Overlook LA's expanse and immerse yourself in the wonders of the cosmos atop this iconic landmark.
Pop Culture Paradises:
Hollywood Wax Museums: Rub shoulders with lifelike replicas of your favorite celebrities.
Ripley's Believe It or Not: A carnival of the unique, strange, and utterly fascinating.
Dive into Local History:
Olvera Street: Travel back in time at this historic district, which offers a vibrant celebration of LA's Mexican heritage.
Shop and Gawk:
Melrose Trading Post: Every Sunday, find a curated mix of vintage goods, artisanal crafts, and unexpected treasures at this lively flea market.
Embrace LA's multifaceted culture, which is as vast as its sprawling cityscape. From prestigious art havens to kitschy curiosities, there's a piece of LA waiting for every kind of explorer.
Schools and Education in Los Angeles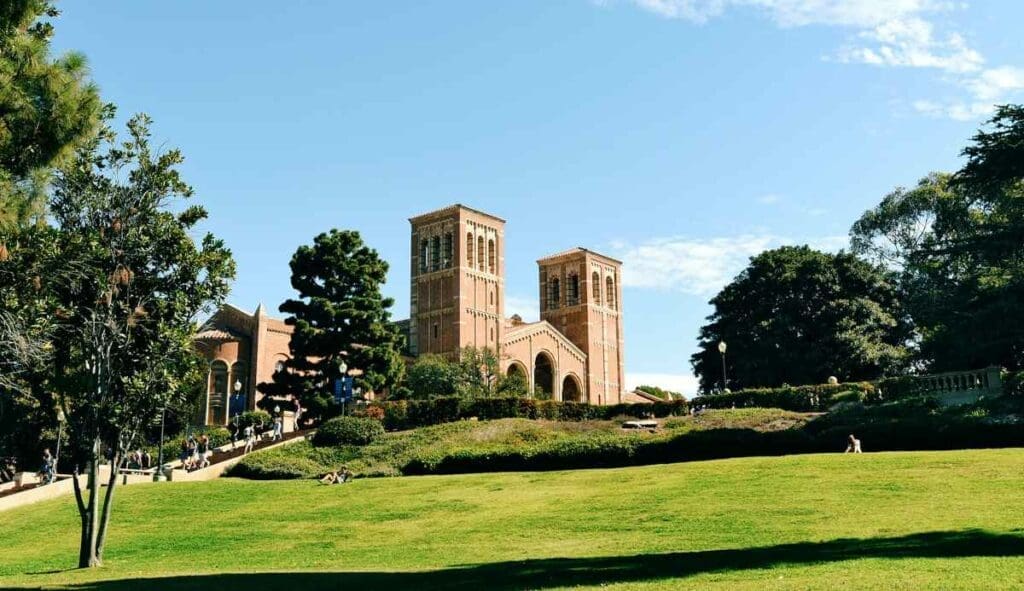 Education plays a pivotal role in your decision-making process when moving to a new city, or country. Let's dive into LA's educational tapestry:
Primary and Secondary Education
Public Schools: The quality of public education varies significantly across LA's expansive landscape. Prestigious neighborhoods such as Beverly Hills and Santa Monica boast top-tier public schools. Yet, some parts of the city grapple with challenges like inadequate funding and overcrowding.
Alternative Options: Many families opt for private schools and charter institutions as viable alternatives, given the disparities in public education quality.
Higher Education & Beyond
UCLA (University of California, Los Angeles): A luminary in global rankings, UCLA often claims the crown as the West Coast's premier institution, fostering a vibrant campus atmosphere.
USC (University of Southern California): A hub for arts, sciences, and sports, USC has carved a niche for its comprehensive programs and a dynamic campus life.
Community Colleges: For those seeking quality education without the hefty price tag of universities, California's community college system stands out. Institutions like Santa Monica College are renowned for their robust academic offerings, and they provide an affordable gateway to four-year university programs.
In the mosaic of LA's educational opportunities, the key to navigating lies in diligent research. Whether you're hunting for K-12 schools or eyeing higher education avenues, the city's vast academic realm resonates with its overall diverse essence. Plan judiciously, considering both neighborhoods and their corresponding school districts.
Learn more: Understanding the Education System in the USA
Healthcare and Insurance in Los Angeles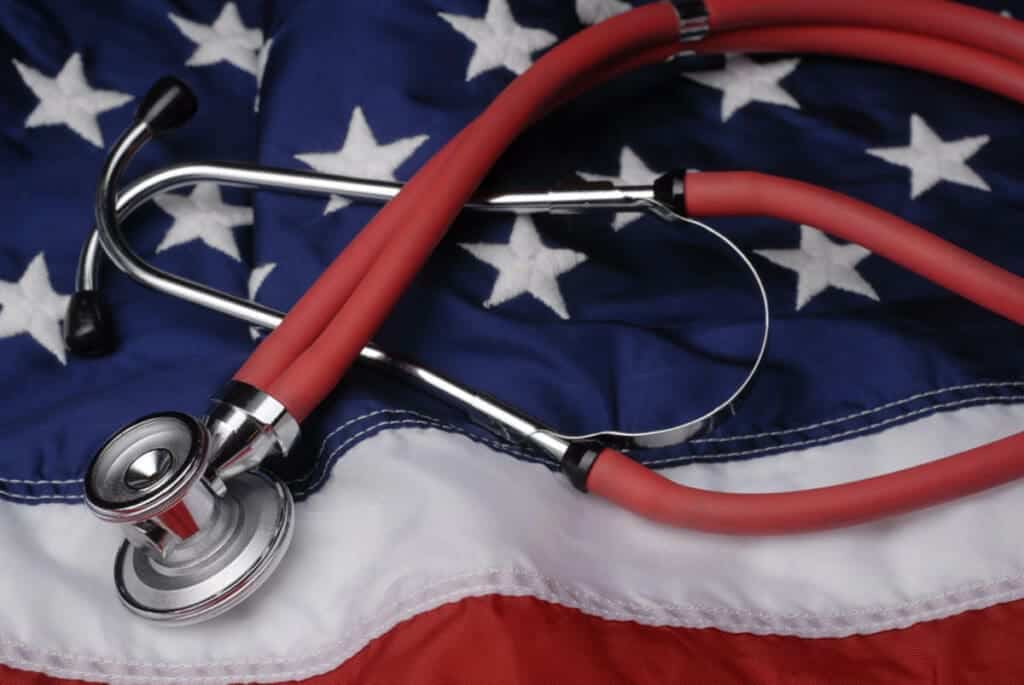 Navigating healthcare in Los Angeles can seem daunting, especially when contrasted with the UK's NHS. But with research and diligence, you can ensure you and your family have access to quality care.
Top-tier Medical Facilities
LA boasts a host of esteemed medical centers. Facilities like Cedars-Sinai, UCLA Medical Center, and Keck Hospital of USC rank among the nation's best. However, keep in mind that appointment wait times might be longer compared to what you might expect in the UK.
Understanding Insurance
Employer-Provided Plans: A majority of Americans receive health insurance through their employer. Familiarise yourself with the specifics of your plan, whether it's an HMO or PPO, to understand your coverage and potential out-of-pocket costs.
In-network Providers: Always verify if a healthcare provider or facility is within your insurance network to avoid surprise bills.
Additional Costs: Even with insurance, expect co-pays for visits and prescriptions. Dental and vision care often require separate policies.
Cost Considerations
The American healthcare system is generally more expensive than the NHS. To potentially offset some costs, consider supplemental insurance, especially for prescriptions or alternative treatments.
Integrated Healthcare Networks
Organisations like Kaiser Permanente combine insurance, hospitals, and doctor networks, offering a more centralised approach to care. However, be cautious when switching plans, as some might not cover pre-existing conditions.
In sum, while Los Angeles offers world-class healthcare, understanding and managing insurance is key. Thorough research and careful consideration of your needs will ensure a smoother healthcare experience in the City of Angels.
Learn more: Navigating the Healthcare System in the USA
Take the Plunge!
There's no denying it – relocating abroad is a major endeavour. But with proper planning and support from 1st Move International at every step, your move to the sunny shores of Los Angeles will be an exciting adventure. Don't just dream about the LA lifestyle – contact 1st Move International for a quote to move to LA today and turn that dream into a reality!