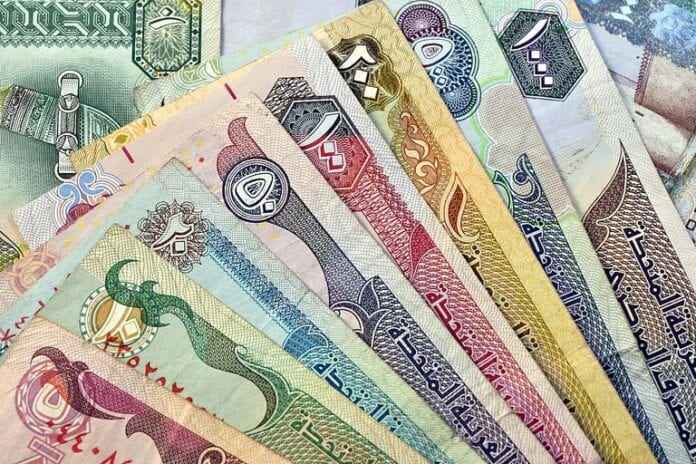 If you're gearing up for an extended stay or a new life chapter in the UAE, it's only natural to feel a cocktail of excitement, curiosity, and even a touch of doubt. One crucial task you shouldn't overlook is setting up a bank account to ensure access to your finances. This guide will help you navigate the process of opening a bank account in Dubai from overseas and selecting a bank that aligns with your needs.
The UAE boasts the most diverse economy within the Gulf Cooperation Council and ranks as the second-largest in the Arab world, trailing only behind Saudi Arabia. This robust economy ushers in a well-developed banking sector. With Dubai and Abu Dhabi as major economic hotspots, you'll be spoilt for banking choices, whether you need a non-resident bank account in Dubai or something more long-term.
Can I Open a Dubai/UAE Bank Account From Abroad?
Yes, it's certainly possible! The UAE is unique; its citizens form only around 15% of the population, with expatriates forming the majority. This diverse population has shaped a banking system adept at assisting foreign workers in opening bank accounts. And it's an advisable step, offering you the comfort of knowing that your funds are secure and readily accessible from day one.
Opening an account from outside the country may not be a walk in the park, though. Most banks require your signature in the presence of a bank officer. Alternatively, you could open an account remotely by authorising a financial advisor to act on your behalf. However, this solution may not be accepted by all banks, so it's wise to call ahead and check. A final option is to opt for an online bank account such as Ally Bank, offering global access to your funds (the lack of a physical office might be a downside, though).
What Documents are Required to Open a Bank Account in Dubai/UAE
Even if you're visiting the UAE with no plans to apply for residency, you can still open a non-resident bank account in Dubai.
The standard documents required for opening a personal account include:
Copy of your passport
An original copy of the last six months of your personal bank statements from anywhere around the globe or your home country
Copy of a utility bill for proof of address
Your Residency Visa
Your Emirates ID
For those with a residence visa, the process is straightforward. You'll be able to leave the bank with an active account. For non-residents, obtaining some of these documents might be tricky. However, given the large expatriate population in the UAE, most banks are accustomed to opening accounts for non-residents. For example, Citibank states that "you can also present the registration form as proof that your documentation is under process as most banks may accept this in lieu of the finalized documents." – source
Some banks may require other documents, including but not limited to:
An original copy of a reference letter from your bank where you have a personal/corporate account from your country of origin or any other country
An updated curriculum vitae (CV)
A letter of employment
If you plan to open a business account, again, further documentation may be required, such as:
Valid trade licence
Certificate of incorporation
Shares certificates
Company memorandum
Articles of association
Passport copies of shareholders & shareholders' signatures
Each bank will have different requirements, so the information here should only be used as a guide. Your chosen bank will inform you of the exact documentation required for your application and will be happy to assist with any issues that may arrise.
Choosing the Right Bank in Dubai
When planning for a long-term stay in the UAE, consider using a national or local bank for greater access and control over your money.
Here are some of the most popular banks in the UAE, along with key features of their current accounts:
1. Emirates National Bank of Dubai (Emirates NBD):
Offers a Standard Current Account with a free debit and credit card
Accepts account opening with any approved foreign currency
Provides an easy-to-use mobile application and pre-approved overdraft services
900+ ATMs and 220 branches
2. First Abu Dhabi Bank (FAB):
Offers a Personal Current Account, which requires residency to apply
Offers a free MasterCard debit card and premium lounge access at certain airports
Boasts 630+ ATMs and 120 branches
3. Abu Dhabi Commercial Bank (ADCB):
Provides the ADCB Current Account, perfect for those seeking financial flexibility
Offers free internal transfers, a mobile application, and a host of online banking options
430+ ATMs and 48 branches
Provides the DIB Al Islami Current Account, which comes with bill paying facilities for DEWA or SEWA (water and electricity) utilities and a free chequebook
90 branches in the UAE
5. Abu Dhabi Islamic Bank (ADIB):
Offers a Current Account with higher withdrawal limits and an easy-to-use mobile app.
500+ ATMs and 60 branches
You'll also find some well-represented international banks in Dubai/UAE, such as:
Bank Charges and Other Considerations
While you can use many of your chosen bank's ATMs free of charge around the country, one important charge to be aware of is tied to minimum balance requirements. The minimum balance for several of the accounts mentioned above is around 3,000 United Arab Dirham (AED), which is about £603. Incurring charges from dipping below this balance can be hefty, so it's good practice to monitor your account balance regularly and understand your bank's charge system.
There are alternative accounts called Zero Balance accounts that do not have a required minimum balance. According to bankbychoice.com, the best banks for zero balance accounts in the UAE are:
Mashreq Happiness Account
ADIB Smart Banking Account
Commercial bank of Dubai(CBD) ESaver Account
FAB iSave Account
RAK Bank Fast Saver Online Account
HSBC Esaver Account
Emirates NBD Liv. Account
Why Open a Dubai Bank Account?
Relocating to a new country involves numerous logistical challenges, and managing your finances efficiently should be a priority. Here are some compelling reasons to open a Dubai bank account:
Ease of transactions: Having a local bank account simplifies daily financial transactions. This includes receiving a salary, paying bills, or simply managing your daily expenses.
Access to financial services: UAE banks offer a range of financial services that might not be readily accessible with an overseas account, such as personal loans, credit cards, or mortgages.
Currency advantages: Opening a bank account in Dubai allows you to handle transactions in the local currency, avoiding possible exchange rate fluctuations and conversion fees tied to foreign accounts.
Online banking facilities: Many UAE banks offer comprehensive online banking platforms, making it easy to manage your money from anywhere at any time.
Attractive interest rates: Some UAE banks offer competitive interest rates for savings and deposit accounts, which can be a lucrative opportunity for growing your savings.
Remember, while opening a bank account in Dubai from overseas isn't particularly difficult, it does require the necessary paperwork. Banks in Dubai and Abu Dhabi are accustomed to serving foreign nationals eager to open non-resident bank accounts, making the process even smoother for residents.
And as you ready yourself to embark on your UAE journey, why not leave the logistical hassles of moving to the experts? Contact 1st Move International, whose expertise and experience can make your relocation stress-free and straightforward.
About 1st Move International
Are you moving to Dubai or the UAE in general? Did you know that the easiest and most hassle-free way to transport your belongings is by ship? At 1st Move International, we are experts in helping people move abroad and we offer unbeatable international removals to Dubai, with faster shipping and safer packing. Simply ask for a quote or contact us here and let us take one more thing off your to-do list.
Additional resources:
---
Disclaimer: The information contained in this article is provided for informational purposes only and should not be construed as financial advice on any subject matter. We are not financial advisors and we do not purport to advise on financial matters. The content herein is meant to be used as a general guide and does not take into account individual circumstances. It should not be relied upon for making financial decisions. All readers are advised to conduct their own independent research and/or speak with a qualified financial advisor before making any financial commitments. We will not be liable for any loss or damage, including without limitation to, any loss of profit which may arise directly or indirectly from use of or reliance on such information.