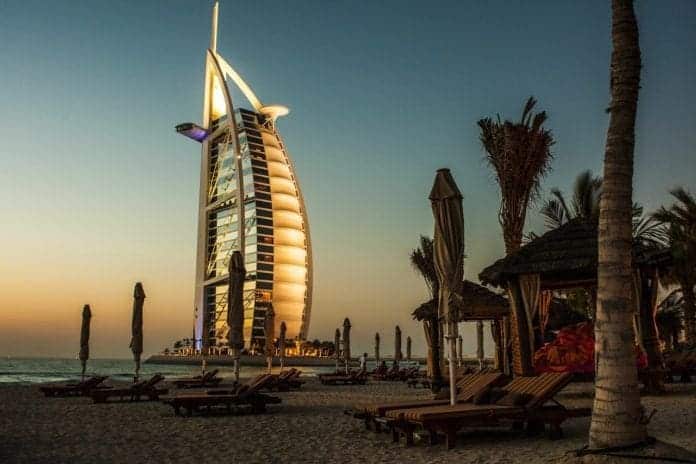 What Is It Really Like to Live in Dubai as an Expat?
If you were thinking of moving to Dubai back in 1960 you would have been met with only a small fishing village. After just 50 years, Dubai now holds a population of over three million people, is a major international transport hub and centre of work and tourism, alongside holding the record for the world's tallest man-made structure.
A rapidly growing city, constructed around ambition, luxury and technology, set in the middle of the desert of the UAE. So what is it really like living in Dubai as an expat?
Overview Tips For The New Expat
Dubai is known as a city of wonder, gold and riches, but it also has a reputation for conservative lifestyle choices that can get enthusiastic expats relocating to Dubai in trouble. In general, the religious and moral rules that many citizens strictly follow only lightly affect the expats living in the city (an estimated 80 per cent of the population of the city are expatriates and there are 240,000 Britons).
You'll be expected to dress conservatively in public, which generally means covering your knees and shoulders. Of course, if you're going to a mosque, respectful clothing is required as well as headscarves for women. Dubai is much more relaxed than other emirates, but as a resident, it's good to respect the culture where you live.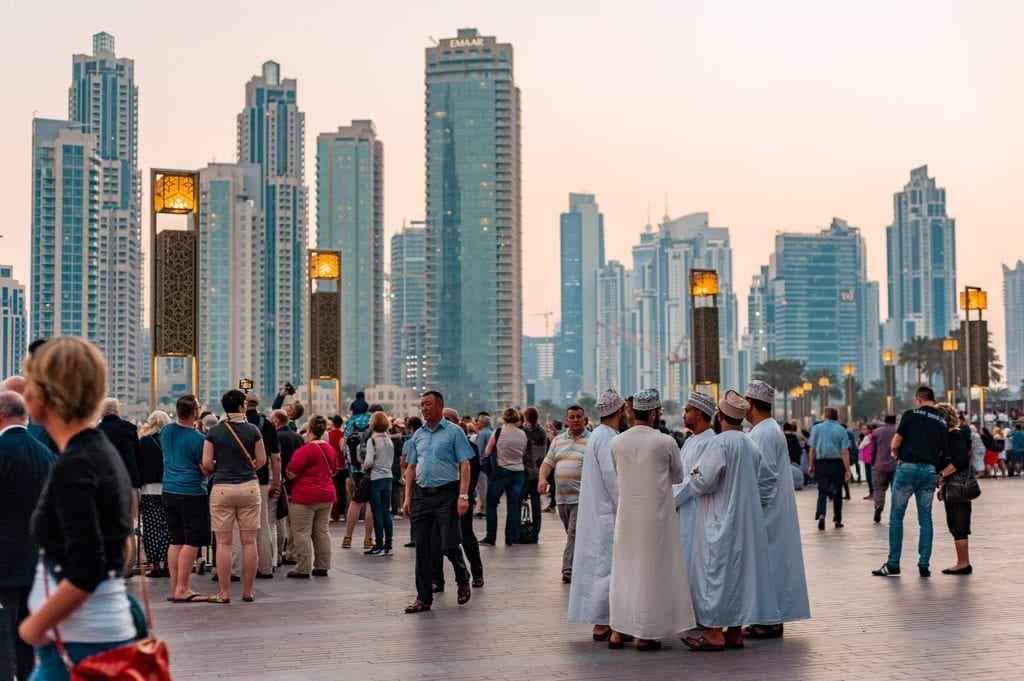 Living in Dubai as an expat, the first thing you'll notice is the heat. With a climate described as 'hot desert', average temperatures in summer months are regularly over 40 degrees. Air conditioning is a must, and summer sunny walks are not really very feasible. The weekend is also a slightly different concept, with Friday and Saturday being the days to relax.
Alcohol, bars and pubs are an important part of social culture in many countries, and this is still true in Dubai, but much less so. The local population does not drink, and expats living in Dubai will find alcohol hard to get and more expensive. To buy alcohol in the UAE you will need an 'alcohol license', or be in a licensed place (a bar or pub), and drinking in public is completely prohibited. Dubai is still the city of luxury however, so there some incredible bars and nightclubs around.
Who Will I Meet?
A huge part of expat life is all about multicultural social circles, as well as finding your own niche and people you want to spend time with. Life follows a slightly different rhythm (keep in mind the 'weekend' concept mentioned above), and socialising is no different. A lot of people come and go from year to year, so relocating to Dubai could be seen for some as more temporary than in other expat locations.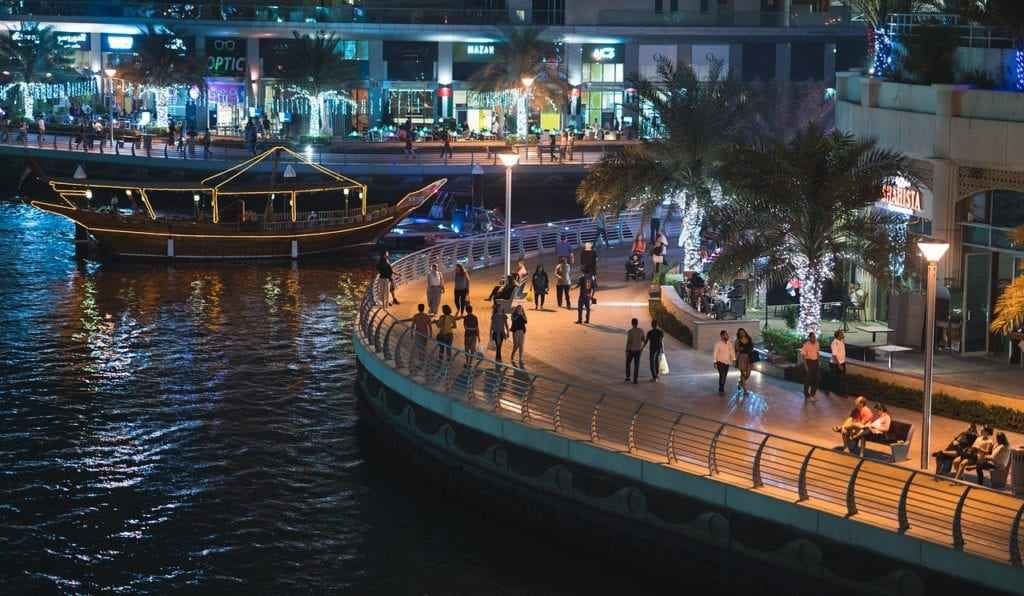 Dubai has almost eight million expatriates, so it's a fantastic place to be for an energetic social life. While there is a huge variety of nationalities represented, some groups, such as the Indian, Bangladeshi, Filipino and Nepalese expats who have travelled to fill low-paid positions, will often keep to their communities.
Integrating with local Emiratis can also be difficult, simply due to the cultural divide. According to the Internations Expat Insider survey, around 42 per cent of expats living in the UAE felt like they were integrated, compared to a 61 per cent average internationally. Due to this, it's quite common for groups of expats to spend time together.
Social media is a very common way for people to meet and organise things, and so expats looking to find activities and friends should start on Facebook and join groups that meet together. These can be good places to help you find a house too, and with the average rent in Dubai sitting around 1,500 euros per month, which you will probably have to pay in one or two payments for the entire year, you may want a personal recommendation when it comes to finding where to live.
What is Life Like in The City?
The reality of quite high, tax-free salaries means that many of the expats you will spend time with have good amounts of disposable income. Life in Dubai is expensive, but that doesn't mean that there isn't a lot going on. Many expats start off by joining sports clubs or social clubs that help people to find their own communities quickly.
Due to the incredibly high temperatures (In the 40s throughout the summer months), many activities are indoor – shopping malls, cinemas, hotels, bars and sports centres are all indoor experiences, allowing people to stay cool under the ever-present air conditioning.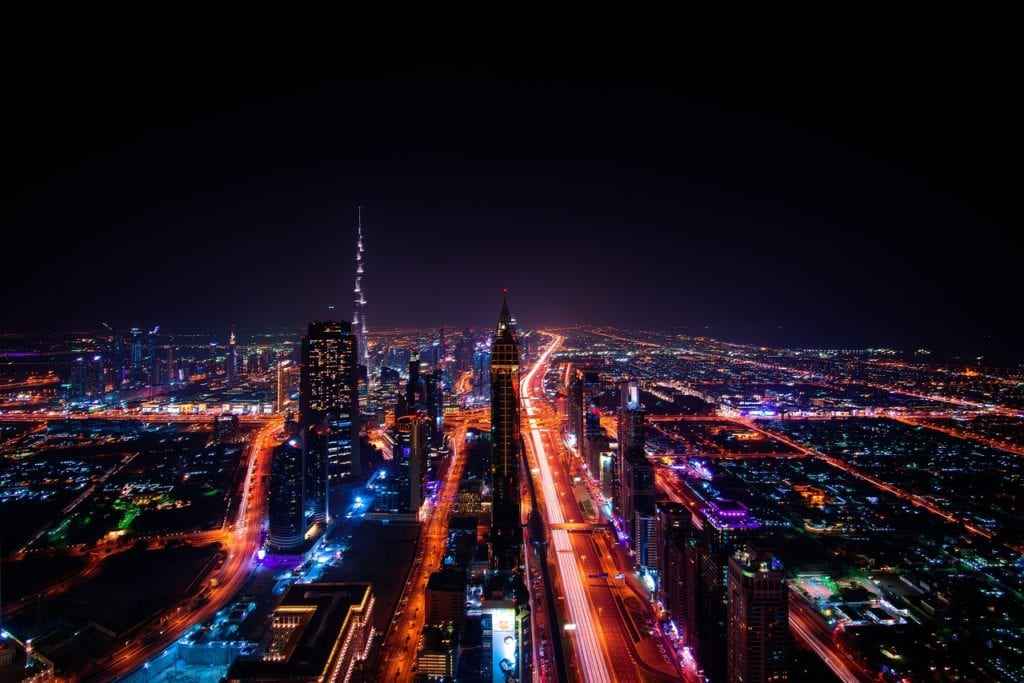 If shopping is a love of yours, then you've found the ideal expat location (although it will heavily add to your cost of living in Dubai). The malls are like nothing you see in Europe, especially the very popular, second largest mall in the world – Dubai Mall, with 502,000 square metres of retail space, packed with more than 1,000 shops and restaurants. The mall has 14,000 parking spaces, and the impressive Dubai Aquarium, which should give some idea of the scale of the place. It's a very popular place for expats to spend a day relaxing under the air conditioning, trying out some retail therapy.
What Are Common Activities?
When it comes to blowing off steam after a work-week, either getting out of the city and exploring the UAE or doing it within the Dubai limits, you won't run out of options to try out.
Within the city, there are plenty of parks and open areas where people come to spend time together. A lot of expat communities are focused around the Dubai Marina, where you'll find some fairly luxurious and friendly residential areas, as well as lots of restaurants and shops. This is one of the most popular areas and matches a normal cost of living in Dubai, and has plenty of metro and public transport links.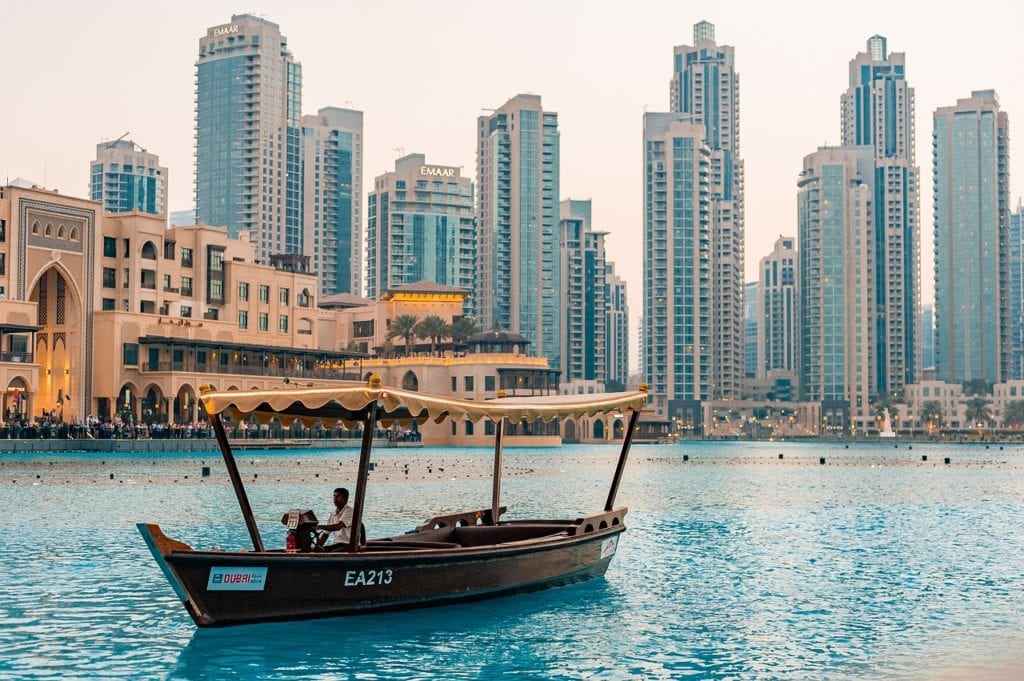 Many of the stadiums, courts, pitches and open areas where people can go to enjoy sports teams are in Sport City. Motor City is the home of the Dubai Autodrome racetrack, a F1 theme park under construction and residential areas too.
Outside the city, expats can enjoy activities like white-water rafting in Al Ain (about two hours from Dubai), cruise on a traditional dhow boat or camp out in the desert for a night, whether at a luxury hotel or in a beautiful Bedouin-style tent. The Lakes residential area is one of the favourite family locations, with artificial lakes combined with open green lawns, providing an ideal picnic zone.
Somewhat unique to Dubai, an incredibly popular activity is brunch and brunch clubs. There are plenty of cost estimates from those who have lived in the UAE, suggesting that brunching was one of their biggest costs. A few of the most loved brunch spots are the cheaper Loca Friday Brunch and the more upscale, French-themed Le Grand Brunch on Jumeirah Beach. Blogger Haiya Tarik says that expats "have not experienced Dubai if they haven't done a Dubai brunch".
Living in Dubai as an Expat
Moving to Dubai from the UK or USA (or anywhere less conservative) will be a bit of a culture shock, but life is luxurious and modern. Only the above-average rent in Dubai, occasional paperwork or cultural difficulties for some expats to hold you back. For those who are independent and able to adapt to a new culture then Dubai is an ideal expat destination, especially if you are looking to earn money, thanks to the lack of income tax.
The cultural aspects that people complain about are not as impactful as the rumours would suggest, and a sensible person will not have any issues living in Dubai. High salaries, modern technology and plenty of activities and social life to take part in, make Dubai a hub of expat adventure, and somewhere well worth checking out for a potential next international move.
Further reading