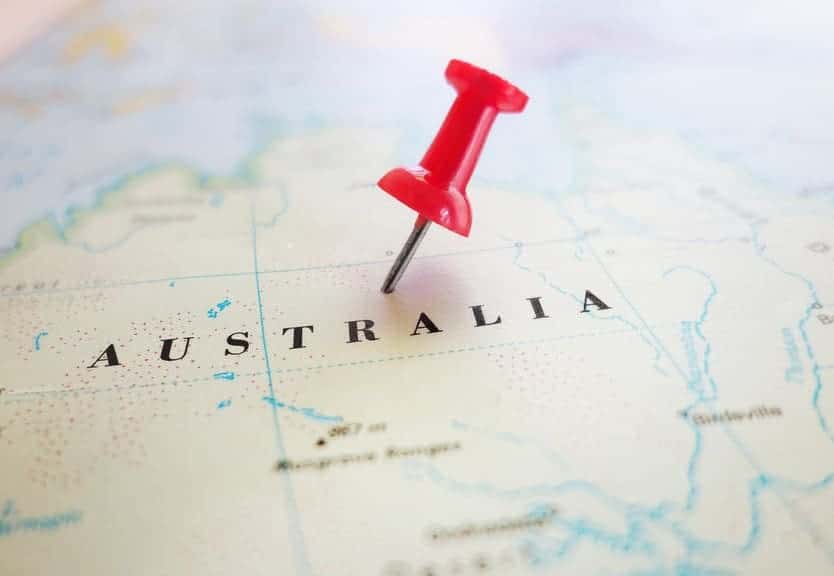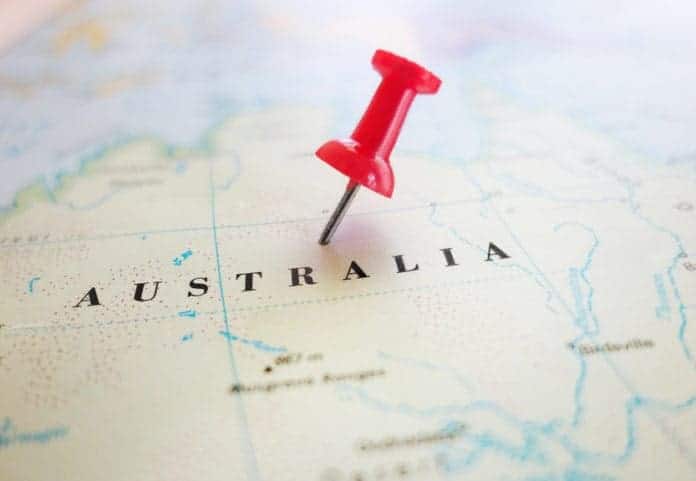 It is the vast island on the other side of the world that has always captured Britons' imaginations and Australia can offer a wonderful lifestyle for those looking to live abroad. If you like the idea of living Down Under or reliving your Neighbours and Home & Away fantasies, we are on hand to keep you updated and informed so you can stay safe, and even avoid being surrounded by a shark or two.
In general, Australia is a very safe country to visit, or live in, with crime levels as low as those of most Northern European countries. According to the gov.uk foreign travel advice website, the level of crime in Australia is no higher than in Britain.
You're probably thinking that the only big threats to enjoying a drama-free existence in Australia come in the form of some kind of dangerous animal lurking in the bushes, or a spider in your shoe. Well, you're not far off, as these kinds of things do need to be taken seriously, more about that down below.
Safety and Security
Australia is ranked 12th out of 160 on Safearound's World's Safest Countries list, with an expat-friendly score of 86.2 (out of 100). Overall, the website rates Australia as a low-risk country for pickpocketing, mugging, scams, and thankfully for women travellers too. It has stricter gun laws than Britain, making it rather rare for a crime to be committed by firearm. And although very few British travellers fall victim to some form of crime in Australia, we still need to be vigilant.
Obviously, when in big cities like Sydney and Melbourne, there is some risk of petty theft (mostly in the form of pickpocketing and bag snatching), and especially in or close to popular tourist attractions. Take the usual precautions, keep an eye on belongings at all times, and don't go wandering off alone at night.
Outdoors
According to Safearound, Australia is rated as a high-risk country for natural disasters, from dangerous animals to harmful sun exposures, riptides and bushfires. Don't worry, it's not as bad as you think!
One vital point to keep in mind is that Australia has the highest rate of skin cancer (melanoma) in the world, according to the World Cancer Research Fund International. This is due to a very high UV-exposure index throughout Australia.
British expats are in general not used to the sun and easily burn. Therefore, it is recommended that we Brits should lather ourselves with a sunscreen offering good UVA/UVB protection (at least SPF+30) at all times. Also, don't forget to keep hydrated when spending time outdoors, wear a hat, drink plenty of water, and if consuming alcohol be even more cautious.
According to Australian Royal Life Saving website, more than 55 individuals drown on one of Australia's beaches annually, due to strong waves, currents or riptides. Be sure to Download the Beach Safe app on your mobile for all the latest information about every Australian Beach from what the flags mean, to shark net breaches, and how to handle riptides.
You definitely should be able to recognise the extremely dangerous box jellyfish which are found in the shallower warm waters north of Bundaberg in Queensland, along the Northern Territory coast, and around Exmouth in Western Australia.
Also, be aware of the Irukandji jellyfish; though the size of your finger nail and with tentacles up to one metre (3.2ft) in length, this tiny creature is extremely dangerous. Unlike the box jellyfish, you are likely to encounter it in deep waters.
Australia is also home to many reptiles, amphibians, spiders and insects that are among the most venomous in the world. In fact, six of the world's most deadly snakes can be found here; and spiders such as the famous Sydney Funnel Spider are considered fatal.
You can download the Australian Bites & Stings app, which provides first aid guides following being bitten or stung by a venomous animal.
If the flora wasn't enough to deal with, even the fauna can be dangerous in Australia. A nasty stinging tree named the Gympie bush, which is mostly found in Queensland, can cause serious pain for up to several weeks after being touched.
Travel
According to Safearound, Australia having a medium risk in regards to travel.
In general, Australian public transport is very safe. However, driving can be dangerous in parts, due to wild animals, and bad conditions. Like the UK, driving is on the left side of the road.
Australia is a huge country and you should remember that it can take hours to get help in the event of an accident when travelling through its remote countryside, known as the "Bush" or "Outback". Again, take the necessary precautions; be sure to plan your journey carefully, and don't travel alone to remote areas.
Bushfire season takes place during the summer period and is something you need to be aware of, especially when travelling inland. You can download that National Bushfires App, which provides all the latest bushfire information for all States.
When travelling throughout the country, don't forget to bring a form of identification, like a passport or driver's license. You may reduce the risk of losing your identification by acquiring a proof of age card, an accepted form of ID in Australia for many services like opening bank accounts or buying alcohol.
Political Situation
Australia is a democratic country with little rick of political acts of violence or terrorism involving foreigners. However, one should keep up to date with local, as well as international, developments, and avoid any demonstrations or large manifestations of people.
That said, there have been instances of terror attacks in Australia and the current national terrorism threat level is 'probable'. The attacks have so far been ISIS-inspired and indiscriminate, so it is simply a case of being aware of your surroundings as you would be in the UK.
To Sum Up…
Australia offers great quality of life and is a favourite destination for Britons looking to live abroad. On the whole, it is safe and secure, with very little differentiating it from Western Europe in terms of crime and violence. Your main priority when staying safe will likely be the natural world. It is worth reading up a little on safety when swimming in the sea and the land animals to look out for that can appear in houses in cities and towns.
Also stay respectful of the Bush, or Outback, these are vast spaces where you can go for days without seeing anyone so if you are planning an adventure make sure you have provisions and have left a route with a friend or family member.
If you are planning a move overseas from the UK to Australia, we offer an unbeatable packing and international removals to Australia to ensure your belongings get there safely.