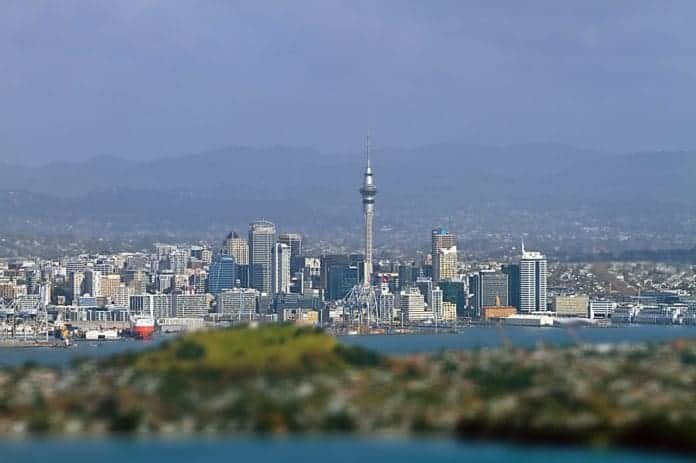 There are many reasons for deciding to become an expat. You might be looking for education opportunities, a new job or even a place to retire. However, before you choose a new place to call home, it's important to determine whether a country you are considering is a good fit. Conducting a lot of research and evaluating the pros and cons can help you avoid moving to a country that is not right for you.
New Zealand is a very popular destination for UK expats because it is an English-speaking country with stunning natural scenery and a relaxed culture. Here are some pros and cons for living in New Zealand that will help you decide if it is the country for you to make your new home.
And don't forget, at 1st Move International we offer international removals services from the UK to New Zealand. Get a free, no-obligation quote to move your furniture and belongings to New Zealand.
There are lots of positive reasons to live in New Zealand, and here are a few that might convince you to make the move.
Pros of Living in New Zealand
There are lots of positive reasons to live in New Zealand, and here are a few that might convince you to make the move.
Low Cost of Living
Kiwis enjoy the great combination of a relatively low cost of living and a high quality of life, although as with most countries the cost of living varies depending on the city or area you are planning on moving to. Rents and house prices are generally much lower than in London, even if you decide to live in the centre of Wellington or Auckland. While imported goods and food are expensive, you'll save money on your living expenses if you're moving from an area with a high cost of living.
Vast, Untouched Wilderness Areas
New Zealand has some of the most untouched, rugged and beautiful wilderness areas in the world. Opportunities to go biking, fishing, hiking, backpacking and camping are plentiful, and if you're an outdoors person, you'll have a lot to explore if you move to New Zealand.
Lots of Rights for Expats
In New Zealand, there is not much difference between permanent residency and citizenship. When you become a permanent resident, you have the right to leave the country and re-enter as you please, the right to vote and access to the same government-subsidised benefits that citizens do, including healthcare and public education.
High-quality Healthcare
According to the 2021 Legatum Prosperity Index, New Zealand ranks 24th in the world for health, which is higher than the UK which is at number 31. All New Zealand residents are entitled to use government-subsidised healthcare. The standard of care is very high, and services are provided with no out-of-pocket costs. Non-residents can also use the healthcare system but may have to pay a fee for some of the services.
Top-notch Education
New Zealand is ranked at number 10 in the world for education, according to World Population View. It has a well-deserved reputation for having an educational system that is one of the best in the world, and it's free if you are a permanent resident or a citizen. If you don't get permanent residency status, you can still send your children to the local public schools, but you'll have to pay a fee.
Great Food
New Zealand is known for its delicious honey and coffee. Since imports tend to be expensive, the country has a culture of eating what's local, fresh and in season. Farm-to-table food is a way of life in New Zealand.
Friendly People
New Zealanders are known for their attitude in respect of hospitality and generosity to guests, and often this is linked to the Maori custom of Manaakitanga. This means to extend love and compassion to others, and encourages the support of both loved ones and complete strangers. There is a laid back, relaxed attitude to life in New Zealand, and learning to slow down is something that you'd need to buy into if you move to the country.
Cons of Living in New Zealand
No country is perfect, so while there are some fantastic reasons for living in New Zealand, there are a few downsides.
Far From Everything
New Zealand really is located a great distance from everything. If you move there from the UK, you'll be far away from your family and friends and in a completely different time zone. Being so far away from familiar surroundings can cause some people to feel isolated and homesick. In addition, it's a long trip to visit friends and family back in the UK. Not only are you isolated from the UK, even "close" neighbours such as Australia are an expensive, 3-5 hour flight away. Don't expect to easily nip to another country for a short city break.
Expensive Imports
If there are certain brands that you just can't live without, you will need to have them imported, which can be expensive. In fact, most imports are expensive, including any groceries that are brought into the country. This combined with limited local production and suppliers means that your food shop can be costly.
Limited Career Options
For some fields of employment, there are very few opportunities due to the small population. This has forced some New Zealanders to leave in search of work elsewhere, but it also has the effect of limiting employment opportunities for expats. There are opportunities in the construction industry however, as New Zealand has a booming housing market.
Poor Public Transportation
If you're accustomed to relying on public transportation, you'll have to change your lifestyle. While some of the larger cities do have bus systems, they are not very reliable.
Housing is Not Always Great Quality
Until recently, the housing standards in New Zealand were somewhat lax. Therefore, many older homes have some deficiencies, including poor insulation and heating systems.
Shipping Household Goods to New Zealand
If you decide that the expat life in New Zealand is for you, we here at 1st Move International can help you plan your move and safely ship your furniture and personal belongings from the UK to New Zealand. You can check out our services here.
We also have an in-depth guide on moving to New Zealand that you won't want to miss!