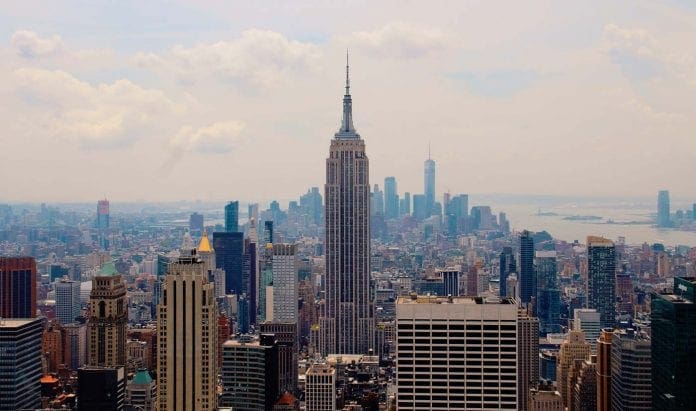 Roughly the size of Europe and with 50 diverse states, the USA is home to spectacular landscapes, varied climates, exciting cities and a welcoming population. If you are deciding to move to the US from the UK due to work, family, or personal reasons, then there are some things that you may want to consider before you move.
In this guide we will cover the following topics:
Why Move To America?
Relocating to the USA is a life-changing experience for anyone. No matter what walk of life you are from or what background you have, America is very much alive. It has a lot to offer with cultures differing between the 50 states.
Furthermore, America has incredible opportunities when it comes to work and education. In the US and among the 323 million people that live there, there is an incredible mix of cultures and backgrounds. Thus, anyone and everyone can fit into America and explore its landscapes and opportunites.
Things You Need To Know Before Moving To America
Before you set off for your move to America, there are some key things that you will want to know. Living in a new country is always going to be a life-changing experience. If you are dreaming about moving across the pond from the UK to America, here is everything that you need to know.
Before You Go
Before you go, it's a good idea to check the latest local travel advice. With America being such a large country, there may be different advice from state to state and the UK gov website is a great resource for staying up to date with any important travel advice for the USA.
Visas
To move to America, you must obtain a visa. There are multiple types of visas for different work and personal reasons. It can sometimes take up to a year to get an American visa. Thus, it is important to get a head start so that it doesn't impact or delay your moving process.
Below are the most common visas to obtain before moving to the USA:
Working visa: those looking to work in America will require a working visa to move and live there. There are specific requirements that come with being accepted for a working visa in America. Having a Master's degree or PhD degree can help. There are two types of working visas – sponsored employment or temporary. The sponsored employment visa will mean that a company is sponsoring you to stay and work there. A sponsored visa is one of the most efficient ways to ensure a permanent residency. Moreover, a temporary working visa will allow you to fulfil work and living in America for a set period.
Family visa: another type of common visa for America is the family visa. These are also referred to as green cards. To obtain a family visa/green card, a family member from America will request the visa on your behalf. Family visas are typically an easier process than work visas.
Exchange visitor visa: if you are looking to temporarily work or study in America, then an exchange visitor visa will suit you. These offer people short-term residency so that they can fulfil their work and study needs.
Green Cards
Seeing as green cards are the most common visa type, you will likely want to learn more about them. If you have a family member living in America, then they can request a visa for you. It is often a much quicker process than other types of visas.
Green cards do not usually expire. Instead of treating you as an immigrant, you will obtain a permanent residency. You might not be considered a citizen until you fulfil these steps:
Application for a permanent residency in America
Get your green card
Live in America for 5 or more years
Pass your English and Civics tests
Attend the Citizen ceremony
Apply for a US passport
When these steps are complete, your green card will be forever and you will become a US citizen.
However, if you do not wish to become a citizen but wish to reside in America for a long-time, a green card should be enough to cater for that.
For further information on green cards and permanent residence in the USA, please visit www.uscis.gov/green-card or read our guide on Visas and Green Cards for the USA.
Find information on the green card eligibility categories visit: www.uscis.gov/green-card/green-card-eligibility-categories
The Cost Of Living in the USA
Many people would consider America to be of equal value as the UK. The cost of living does not differ too much. Yet, it all depends on where you move to. Thus, you should investigate the cost of living from state to state. You might find that living on the outskirts of the big cities will save you a lot of money.
Other than that, most other costs will be similar to the UK, so you shouldn't notice too much of a difference.
Education in America
Lots of people move to America due to the amazing educational opportunities. Many countries see America as one of the greatest countries to study in. Thus, students from all over the world go there to live and study.
Children study at elementary school – including kindergarten – until about 11, progressing to middle school or junior high until age 14, before completing their final four years at high school.
The standards at state schools can vary in different regions and areas as there is no national standard, so do your research before enrolling your child. Or if you would prefer your child to follow a British or international curriculum, research private and international schools in your area, although these can be expensive.
Setting Up A Business
Setting up your own business in America will likely help you obtain a green card much easier. Having your own business means that you can apply for a green card yourself instead of relying on a family member or employer.
If your business is of the nation's interest and you can prove its benefits, then you will likely be accepted.
The US Healthcare System
Living in the UK, you will be used to the National Healthcare System (NHS). America does not offer the same free healthcare or support.
All people living, working, and studying in America will be required to pay for their healthcare unless their employer offers to pay for it. Most employers do offer some support with healthcare. If yours offers it, then take it. If not, you will need to get insurance. It is important to obtain healthcare insurance when you move to America.
Driving in the USA
Driving regulations are a bit different in America in comparison to the UK. Not only do they drive on the other side of the road, but they also drive younger. Each state has its own version of a license as well as its own rules.
The great news is, buying a car, petrol (gasoline) and insurance are all more affordable than in the UK and you can drive for up to one year on your UK licence as a visitor before you have to get a local one. However, once you have residency, you have between 30 and 60 days to transfer your foreign licence to the state you are living in through the DMV, which involves a written test and can sometimes involve a practical exam in some states.
Voting
As a UK citizen, you still have the right to vote in some of the UK elections. The votes can be completed online for up to 15 years after you move to America.
If you wish to vote in the American elections, you will be required to have citizenship. A green card or permanent residence does not qualify you to vote.
Pensions
If you pay for UK National Insurance and have a pension in the UK, you must inform the relevant authorities before you move so that you can obtain your pension after you move.
You can read about claiming a British pension in the USA in our blog post, British Pensions in the US.
US citizens have similar types of pensions. There are multiple components such as state-paid pensions and private pensions. To obtain your pension in the US, you must be 67. If you wish to obtain it between the ages of 62 and 67, you will likely lose around 20 to 30 per cent of your pension pot.
Can You Still Receive Benefits?
If you receive benefits in the UK, you will likely not be able to receive them after you move to the US. You might be able to obtain them if you move for less than four weeks at a time. However, it is quite unlikely that you will move for short periods. Thus, you might not be able to receive your benefits when you move.
Any benefits related to income or housing will be invalid once you move. To get your finances started in America, you will need to apply for a Social Security Number. A Social Security Number is similar to a National Insurance number in the UK. You will need this to work for an employer, set up a bank account, and pay bills.
Taxes and Finances in America
It may slip down your to-do list when moving country, but make sure you study up on the basics of the US tax system before you arrive. It is also worth finding a local advisor who can help you with any queries you have.
The US tax system works at both a federal and state level, but overall taxes are lower in the US than in the UK. If you are a permanent resident, you will be expected to report your global income to the Internal Revenue Service (IRS).
Don't worry, this doesn't mean you will be taxed twice, there is a system of foreign tax credits to take this into account, and if you are a non-resident you will simply pay tax on local earnings.
Opening a bank account as a recently-arrived expat is straight-forward as long as you have a social security number. However, requirements may differ from state to state and some may request a credit check, which can complicate matters.
Personal Life
Although your personal life shouldn't change too much when you move to America, it is good to cover all bases so that you know what to expect when you move.
Marriages
You have the right to get married in America if you are from the UK. However, if you want to marry in order to obtain a green card, it can be more of a complicated process.
As an American citizen, it is possible to sponsor your other half to get a green card. However, it can take some time for the application to complete.
Births
Bringing a child into the world is a beautiful moment. Yet, it is one that can be more complicated when you move to America. Even if you are a UK citizen still, your child will need to be registered in the state that they are born. Your child will receive a local birth certificate from the local authorities in America.
Even if a child's parents are not citizens, the child will be granted US citizenship if they are born there. The time of which the citizenship will last will depend on the Presidency as laws are changing all the time.
Religion
Christianity is the most popular religion in America. More than 75% of its residents and citizens practice Christianity. However, more religions are celebrated. Around 20% of Americans are Catholic and the final 5% is a mixture of other religions.
Americans seem to appear more religious than UK citizens. UK citizens seem to be more private about their religion and practices. Whereas, Americans are more open. It won't be a problem if you are private, it is just something to be aware of.
Pets
It is possible to import pets and bring them along to America with you when you move. There are special requirements, but it is a pretty straightforward process.
You will need to ensure that:
The pet has a microchip
A certificate to state that the pet is healthy and safe to fly
Proof of rabies vaccination
Other required vaccines depending on the laws and state regulations at the time
Renting vs. Buying A Home in America
Renting and buying is similar in America to the UK. If you obtain a green card or are looking for citizenship, then buying might be the best option for you. You can use estate agents who will help you with the process just like in the UK. Property prices do tend to be cheaper in some parts of America as land is far more affordable to purchase.
Opposingly, if you want to move to America for the short-term or with no set plans, then renting might be ideal for you. The rental market in America is flourishing. It is slowly increasing, as it is in the UK. However, it is a great option to get you started. Most leaseholders offer 6 to 12 months leases, which is ideal if you want to get settled in before making the final decision.
American Culture 101
In many ways, Americans are similar to their British cousins, however, there are a few key differences that become apparent when living in the country. One is a greater reliance on cars. Distances are vast in comparison to the UK and outside of cities like New York and San Francisco public transport can be difficult, so households are much more likely to rely on driving – luckily, owning a car is more affordable than in the UK.
Living costs will vary depending on the state and city you choose, but there are many places where your money will go a lot further when buying a house (Florida is one such example), particularly if you choose to live outside of the major cities. There are many affordable food and drink options when eating out and a dazzling variety of goods in the huge supermarkets, while clothes and electricals can also be found at lower prices than at home.
Eating out
Eating out in America proves that they certainly do live larger than life. Portions are much bigger in the US than the UK. Thus, if you want to stay fit and healthy, order something smaller than usual as it will probably turn up the same size as a UK meal. When you do eat out, it is important to know that tipping is essential in America. When your bill turns up, expect to pay around 20% of the bill for tips.
Tipping
When you do eat out, it is important to know that tipping is essential in America. When your bill turns up, expect to pay around 20% of the bill for tips.
What To Know About Moving Possessions
Now that you have everything you need to know about American culture, work, education, and personal life, it might be time to make a move. If you are still thinking to move across the pond, here are the top tips for moving your possessions.
International Removals to the USA
International removals are ideal for moving your furniture and other belongings from the UK to your residence in America. Whether you need to ship a car, furniture, or your clothes, you will require international removal services to make sure that your stuff is safely relocated. After all, you won't be able to take it in your hand luggage or hold bags with you.
1st Move International
1st Move is a UK-based international removals company that can help you safely move your belongings from the UK to the USA.
Why Use 1st Move?
Our global network will ensure to help you pack up and move your goods overseas to America without a hitch. Our palletised packing drastically reduces handling of your items, helping to ensure that your goods are protected and safe from the moment they get picked up to the moment they are dropped at your door in America.
What Can I Send?
With our reliable and trustworthy overseas shipping service, you can send almost anything. We will help you pack it in boxes or suitcases and ship it while you move. We can also ship larger items such as sports equipment and furniture. The prices will vary but we offer competitive prices. With us, you can save money and rely on fast, weekly shipping.
Full Tracking Service and Customer Support
All shipments are covered under comprehensive marine insurance provided by Basil Fry & Co. Your container will be tracked along the way and you will receive support and regular updates on the status of your move from our experienced team.
How To Book With 1st Move
To book with 1st Move, simply ask for a quote on our website or contact us at info@shipit.co.uk and we'll help you move to the USA safely, quickly, and affordably. With over 20 years of experience, we know how to fulfil every customer's needs and we will help you with every step of the removal process so that you can deal with the other aspects of moving.