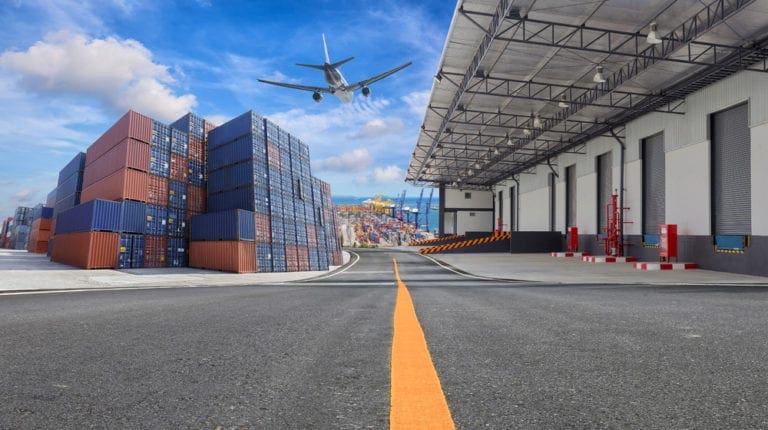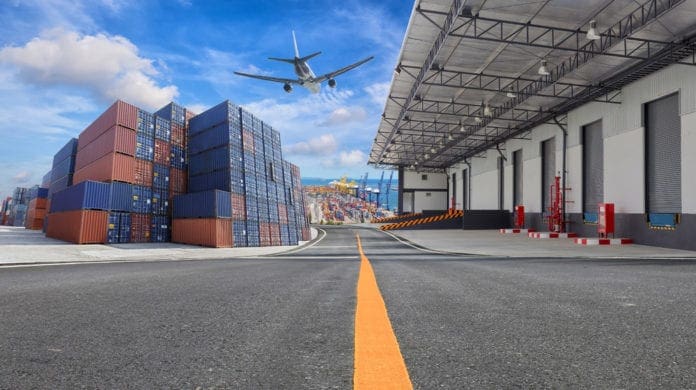 Moving overseas can be a daunting task, and one of the most important decisions you'll have to make is choosing the right international removals company to handle your belongings. With so many options available, it can be difficult to know where to start.
In this article, we'll provide some key steps you can take to ensure that you choose the right international removals company for your move. We'll discuss the importance of doing your research, gathering quotes, considering trade memberships, and communicating with the company throughout the process.
By following these steps, you can choose a reputable and reliable international removals company that will provide the services you need for a successful move.
First, it's important to do your research and gather as much information as possible about the different international removals companies that are available. When choosing an international removals company for your overseas move, there are several factors you should consider before making a decision.
Trade Memberships
It's always a good idea to consider trade memberships when choosing an international removals company. Trade memberships are a sign that a company is reputable and has a certain level of expertise in the industry.
There are several different trade organizations and associations for international removals companies, and each one has its own specific requirements and standards that companies must meet in order to become a member. Some examples of trade organizations for international removals companies include the British Association of Removers (BAR), the International Association of Movers (IAM) and the British International Freight Association (BIFA).
Being a member of a trade organization or association can also provide additional benefits to customers, such as access to dispute resolution services and insurance programs.
Overall, looking for trade memberships can be a good way to narrow down your options and choose a reputable and reliable international removals company.
Customer Reviews
Online reviews can be a valuable resource when it comes to choosing the right international removals company for your overseas move. By reading reviews from other customers, you can get a sense of the quality of a company's services and their level of reliability.
When looking at online reviews, it's important to pay attention to both the overall rating of the company as well as the specific details provided in the reviews. A company with a high overall rating is a good sign, but you should also read the individual reviews to see what customers liked and didn't like about the company. This can provide valuable insight into the strengths and weaknesses of the company and help you make an informed decision.
In addition to reading reviews on a company's website, you can also look for reviews on independent review websites, such as Trustpilot. These websites provide a platform for customers to leave reviews and ratings, and they often have a larger pool of reviews to draw from.
Unique Selling Points (USPs)
When choosing an international removals company, it's important to consider the unique selling points (USPs) of the company. USPs are the features or services that set a company apart from its competitors and make it an attractive choice for customers.
When considering the USPs of an international removals company, you should look for services that are important to you and that will help make your move easier and more successful. Some examples of USPs that you may want to consider include:
Comprehensive services: Look for a company that offers a wide range of services, including packing, loading, transportation, and unpacking, to make your move as stress-free as possible.
Insurance coverage: Choose a company that offers insurance coverage for your belongings, in case anything gets damaged during the move.
Personalized service: Look for a company that offers a personalized service and will work with you to tailor their services to your specific needs and requirements.
Flexibility: Choose a company that is flexible and can adapt to any changes or challenges that may arise during the move.
1st Move International offers several additional unique selling points (USPs) that help ensure a smooth and successful overseas move. These USPs include:
Faster Shipping
At 1st Move International we have pre-booked container slots, sharing space with commercial exporters. This allows us to ship out weekly with the world's premier shipping lines, ensuring that we don't leave customers waiting for containers to be full before shipping.
Learn more about our faster shipping.
Safer Packing
We offer a unique shrink-wrap method of packing and all shipments are packed onto individual pallets. Our shrink-wrap packing and palletisation process prevents handling of individual items. This reduces the risks of damage, mix-ups and improves the security & protection of your goods.
Learn more about our safer packing.
Smarter Pricing
Thanks to our unique way of packing, we are able to measure the exact volume of your shipment before departure, ensuring clear and accurate billing for your move.
Learn more about our smarter pricing.
Comparing Quotes
Gathering quotes from multiple international removals companies is the next step in choosing the right company for your overseas move. To receive and compare quotes, you can follow these steps:
Identify several potential companies: As mentioned, start by doing your research and identifying several international removals companies that you are interested in, considering their trade memberships, reviews, services and USPs.
Contact the companies and request quotes: Once you have a list of potential companies, contact them and ask for detailed quotes for the services you need. Be sure to provide them with all the necessary information, such as the volume of your belongings and any special requirements you may have.
Compare the quotes and services: Once you have received quotes from multiple companies, compare the prices and services they are offering.
Follow up with any questions or clarifications: If you have any questions or concerns about the quotes you have received, contact the companies and ask for clarification. This will help ensure that you understand the services being offered and that you are comparing apples to apples.
When you're comparing quotes, be sure to look beyond just the price. Consider the reputation of the company, the services they offer, and any additional fees or charges they may have. It's also important to read the fine print and understand the terms and conditions of their services, including any insurance coverage they may provide.
Once you have received your quotes, ask them when it will leave the UK.
Many movers only ship goods when they have filled a container so it is important to ask exactly when your goods will leave the UK (not how long it takes to get there!). Ask when the ship will be leaving and get the name and sailing date of the ship. Simply great movers ship weekly, so check before you book.
Other Factors to Consider when Choosing an International Removals Company
Your Location in the UK
Wherever you live in the UK, a reputable mover should be able to collect and pack your goods within 3 to 5 days from your initial request. During the busy periods between May and September, it is better to plan ahead and give your mover a little time to meet your moving day requirements. Many movers offer discounts if you book your move early. This helps them better plan their resources ahead of time, saving them money which can be passed to you.
Where Are You Going?
When choosing an international removals company, it is worth researching their experience with specific destinations. European destinations are generally less expensive to ship to than more distant locations. A reputable company will have destination-specific pages on their website, indicating that they offer services to those locations. This can provide reassurance that they have the expertise and resources to handle a move to your chosen destination.
If you are moving to places like Australia, New Zealand or the USA, check your moving company's website to see if they have specific pages for those destinations.
An experienced international removals company will have the expertise and resources to handle the challenges of a long-distance move, such as customs clearance and dealing with different regulations in different countries. Choosing a company with experience in moving long distances will help ensure that your move goes smoothly and that your belongings arrive safely at your new destination. You can ask the company about their experience with long-distance moves and inquire about any additional services or support they may offer for these types of moves.
What is Your Budget? Money Saving Tips
If you are only shipping a few boxes then you should consider small parcel services like DHL or UPS. If you are shipping more than 20 boxes then you will need to use the services of a BAR approved International Removals Company. Costs for shipping are based on the size and final packed volume of your goods, what insurance you take out and where your final destination is.
You can save money by reducing the size of your shipment. Declutter unnecessary items and consider if you need those large plastic toys, bed, sofas or armchairs. If possible you should try and pack as many of the smaller items you can. Packing costs money and time for the mover and they will be happy if you choose to pack all or any of your items. For insurance reasons, you should always let your mover pack large, fragile or expensive items.
Ask your mover for packaging materials, such as boxes and bubble wrap. Most reputable movers will be able to supply these items to you free of charge or, such as in the case of 1st Move International, can reimburse you the cost of packaging materials. This saves them time and resources on moving day.
For more details see here – https://www.shipit.co.uk/moving-boxes.htm
Insurance Costs
It is important to choose a company that offers comprehensive insurance coverage for your goods while they are in transit. This will protect your belongings in the event of any accidents or damage during the move.
Some companies may offer additional insurance options that can provide extra coverage for specific items or situations. It is a good idea to carefully review the insurance options available and choose the one that best meets your needs and provides the right level of protection for your belongings.
It is not necessary to insure everything you ship. Consider not insuring hardwearing goods, plastic toys, garden implements… the choice is entirely up to you and what is important, valuable or fragile.
Remember, anything you pack yourself is not insured for breakage, only loss or theft and cases of loss or theft are extremely rare in the moving business. Always insure furniture and expensive electrical items.
Destination Services On a budget?
"Deep sea destinations" is the trade term for those faraway places which require shipping in a container. When sharing a container with other customers, your personal effects will have to be "Devanned" and customs cleared.
In most countries, you can arrange customs clearance directly with the appropriate agencies. This will save you money from customs paperwork fees charged by the destination agent.
Ask your mover if this can be done BEFORE, you leave the UK.
Is the service Door to Door or Depot only?
You can save money on delivery charges at destination by collecting your own goods from the warehouse. Most movers are happy to give you a price to the nearest depot to your home, this will give you an option to arrange local deliver yourself against using the local agents for home delivery.
In conclusion, planning ahead and researching your options can help ensure a smooth and successful international move. Choosing a reputable and experienced international removals company, considering the distance of your move, and carefully reviewing insurance options are important factors to consider. By taking these steps and asking questions, you can feel confident that your move will be handled professionally and that your belongings will arrive safely at your new destination.
If you are interested in the services offered by us at 1st Move International, feel free to contact us or ask for a quote on our website.