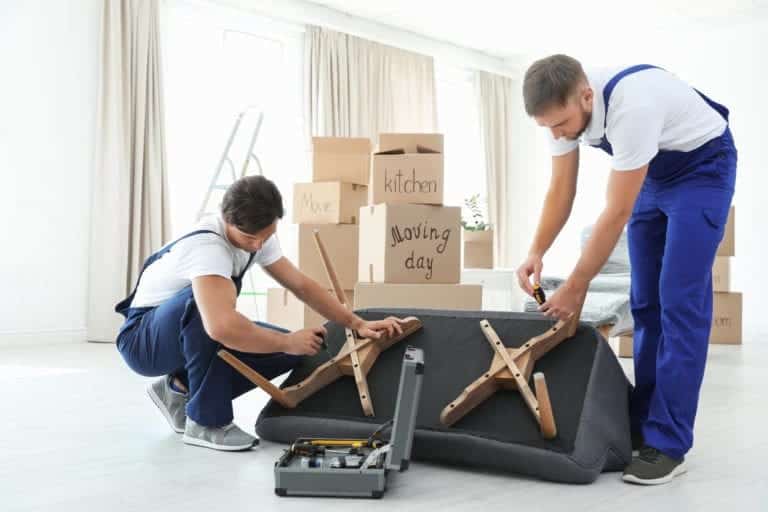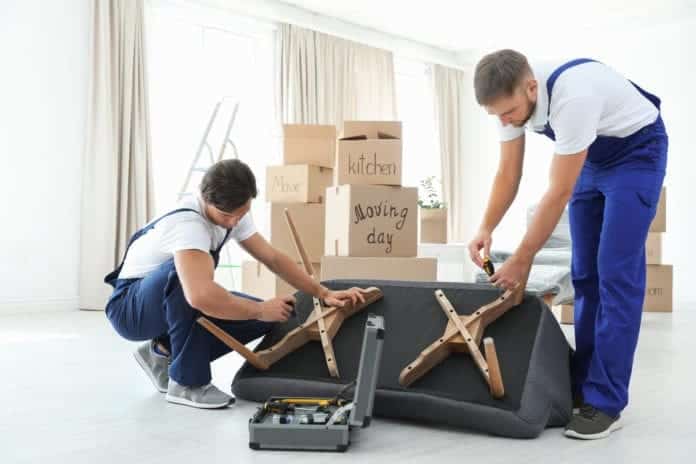 If you're planning a move overseas and thinking it's time to work out how you'll move all your belongings abroad, we've got the guide to show you the ins and outs of furniture shipping / packing and how the professionals at 1st Move International do it.
How Do I Ship Furniture Overseas?
Here you'll find some useful hints and tips on packing your own items for maximum efficiency, and how to ensure that the move is as smooth and easy as possible.
Whether you plan to move your entire life overseas permanently or just take some key belongings with you for a year or two, carefully organising how you are packing boxes for moving will ultimately save you time and money.
Packing Preparation
Before you begin to think about what to pack for moving abroad, first you need to know what you have, where it is and how to pack it.
Even if you don't plan on taking many things with you, it's worth buying some real packing supplies instead of using standard household packaging. Sturdy cardboard boxes, heavy-duty adhesive tape and foam protection are all a good idea, regardless of whether your items are delicate or not. You don't want all your careful planning ruined by a dropped box.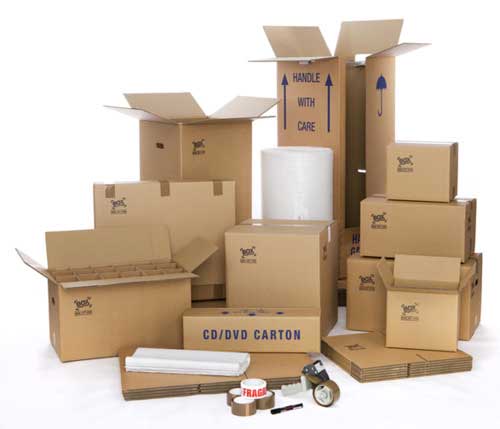 If you're not sure of what you'll need, then at least a good pair of scissors, strong boxes of different sizes, bubble wrap/Styrofoam (for fragile items) and a permanent pen will be vital.
How to Organise Your Belongings for an Overseas Move
Whether you are packing yourself or preparing to have your belongings professionally packed for an international move, the first thing you'll need to do is sort and secure all your belongings.
Before you start boxing everything up, it's worth thinking about where you are putting what. When it comes time to unpacking, you'll appreciate having some organisation to the process.
Putting things from the same room into the same box is a good idea – kitchen items can be packed together, for example, and then unpacked all at once. This will make your unpacking task more manageable, and get you settled in more quickly too.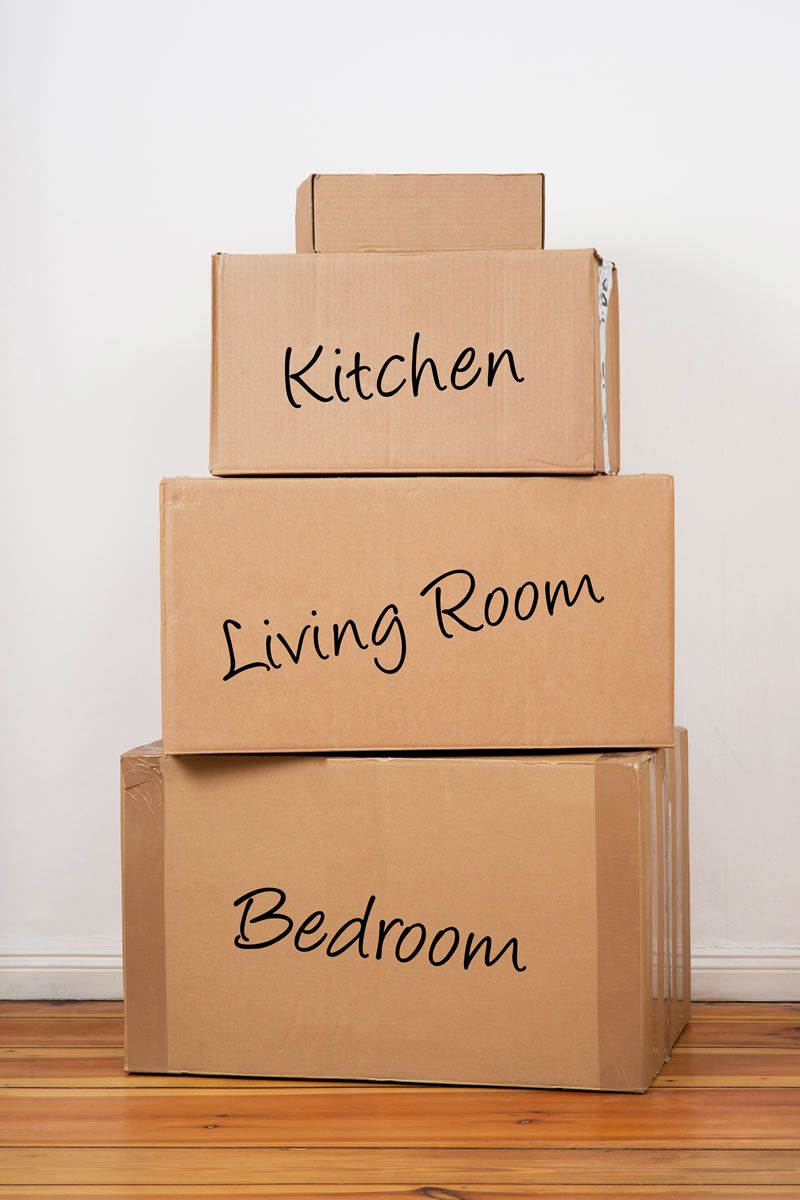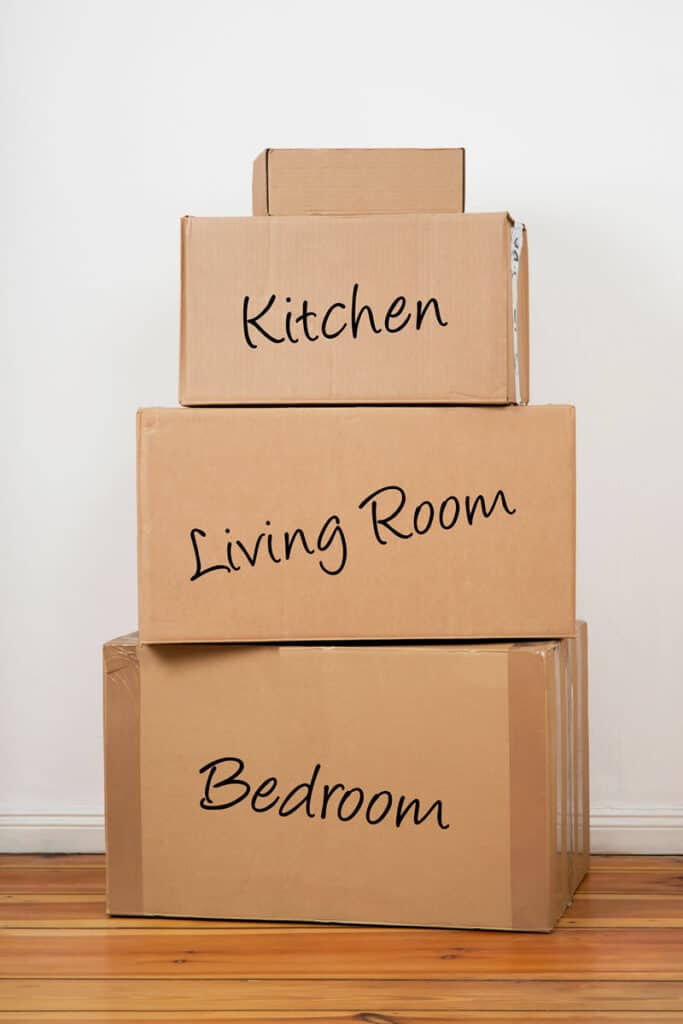 You should make a list of what is going into which boxes and ensure that you make a copy, both for your own organisation and for any insurance/loss purposes. Make sure you also note which boxes contain fragile items, so your packing and moving services can take extra care with them and not place heavy objects on top.
Keeping an inventory will help ensure those first few days don't include rummaging through tightly packed boxes searching for that one item you can't locate.
The inventory also serves the purpose of visually sense-checking your packing list; do I really need that third hairbrush? Will I need a small stool when I already packed four large chairs? Seeing these items on the list will allow you to understand how much you are bringing and perhaps whittle it down.
It's also worth packing a 'first-day' box, full of the things you often use daily, and can't live without. Although these things may be in different rooms, it's worth bringing them together for an easy first day or two when you arrive.
How to Know What to Take
These tips will help you work out what's worth shipping and what isn't. Deciding this will depend largely on where you are going and for how long.
If you see the move as something quite permanent (perhaps longer than two or three years), then you'll probably want to take a larger amount of your belongings with you. For work abroad that's less than a year, it's probably wise to take a minimal amount with you to make moving there, and returning, easier.
The location plays a big part; if you're moving across to the US, you'll have access to all the same items you have in the UK and can prioritise things that you consider irreplaceable for you and your family.
If you're moving to a more remote location, then it might be worth taking more with you, and there will be less opportunity to buy things like furniture and perhaps simple things like crockery.
Make sure that things like vital banking or identification documents are kept separate and are packed somewhere secure so they can be kept with you at all times. Not only do you not want to lose them, but they are likely to be the first things you need when you touch down in your host country and are necessary to start sorting things like visas, house contracts and health insurance.
If there's a medication that you regularly take, this is also worth stocking up on, as you may not have the same access in your new location. Two or three months' supply should be enough to ensure that you have time to find a new source or doctor. With this moving abroad checklist, you shouldn't have any surprises when you arrive.
How to Pack Furniture for Your Move?
Do I Need a Professional Packer?
You can either pack your own belongings or take them to a packing and moving services business who can pack it all for you. 1st Move International has expert packers who know how to utilise every possible space, saving you money on transportation.
Shipping is priced on total volume, and while you can save money by bringing fewer items, professional furniture packing and removals services can help you save money by utilising as much free space as possible. Empty drawers are filled, duvets are tucked within white goods and even the spaces between chair legs are used.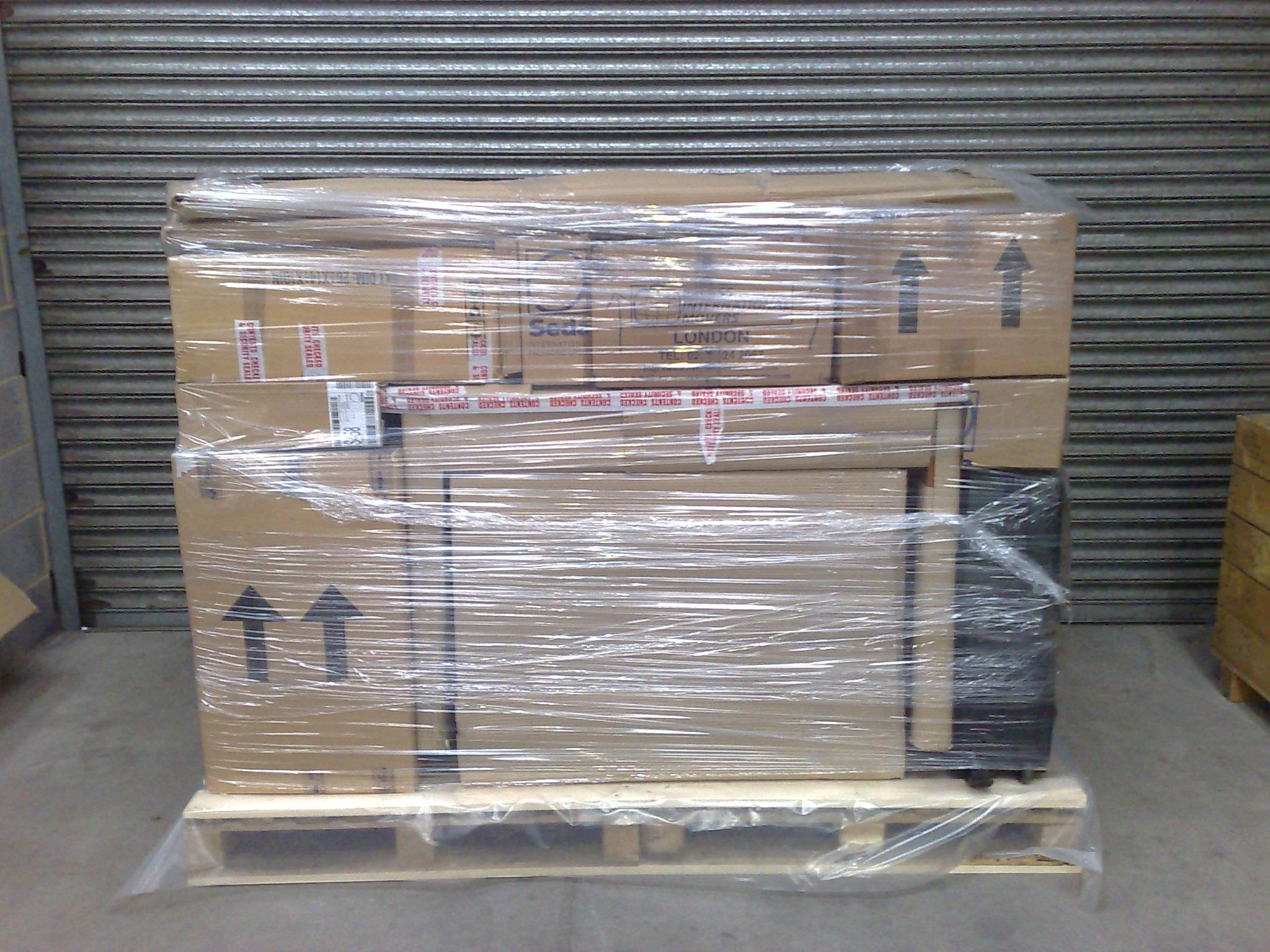 Not only does this tight packing mean lower costs, but it also keeps items secure and doesn't allow them to move around during the transportation stage. The fewer things rattling around during shipping or flight, the better.
Packing Furniture Yourself
It's also important to note that any items packed by you and not by a professional mover will not be covered for damages.
If you are shipping expensive or fragile items it is always better to get your mover to record the condition and professionally pack them as this will allow insurance cover for damage.
Smaller furniture items like chairs, bedside cabinets, or bookcases should be thoroughly wrapped with moving blankets which are then stretch wrapped to reduce chances of damage or rubbing.
Before wrapping, drawers can be filled with small items to reduce shipping costs which are based on the volume of the total shipment. Utilising all available spaces will greatly reduce the costs of shipping furniture overseas. You can even use soft items such as clothes and towels as padding.
Tables, whenever possible, should have the legs removed, secured to the underside of the table and then blanket wrapped as above. This greatly reduces the space taken inside the container and reduces the cost of shipping.

Shipping sofas or armchairs? Each item should first be wrapped with craft paper and then large bubble wrap used to provide further protection. No heavy items should be placed in the seating areas in order to avoid indention of leather or material.
Dismantling – Professional movers can often dismantle large items of furniture like wardrobes or dining tables. Each piece is then carefully wrapped before shipping. This further reduces the furniture shipping costs by reducing the overall size of the shipment.
How the Professionals at 1st Move International Pack Your Items
We can't talk for other movers, but the way we do it here at 1st Move is as follows.
After your items are securely packed into boxes, cartons and suitcases (either by you or your mover), they will be carefully arranged onto a shipping pallet to ensure their safety and security (see image above).
These pallets make it much easier throughout the packing and moving process by allowing shipping authorities to move your belongings without contacting or damaging any individual items.
It also means that you can ship items even if you can't fill a container – your pallets can be fitted into space leftover in part-filled containers going to the same destination.
These benefits are unique to the services offered at 1st Move as we're the only mover that utilizes palletised shipping for household goods!
The loaded pallet is tightly wrapped in transparent stretch-wrap film, designed to protect and minimise movement. On top of this first protective layer, a barrier of spongy cardboard is inserted, and then two layers of soft bubble wrap are added, ensuring maximum safety for your valuable items. There'll be no damage or issues from accidental knocks or bumps.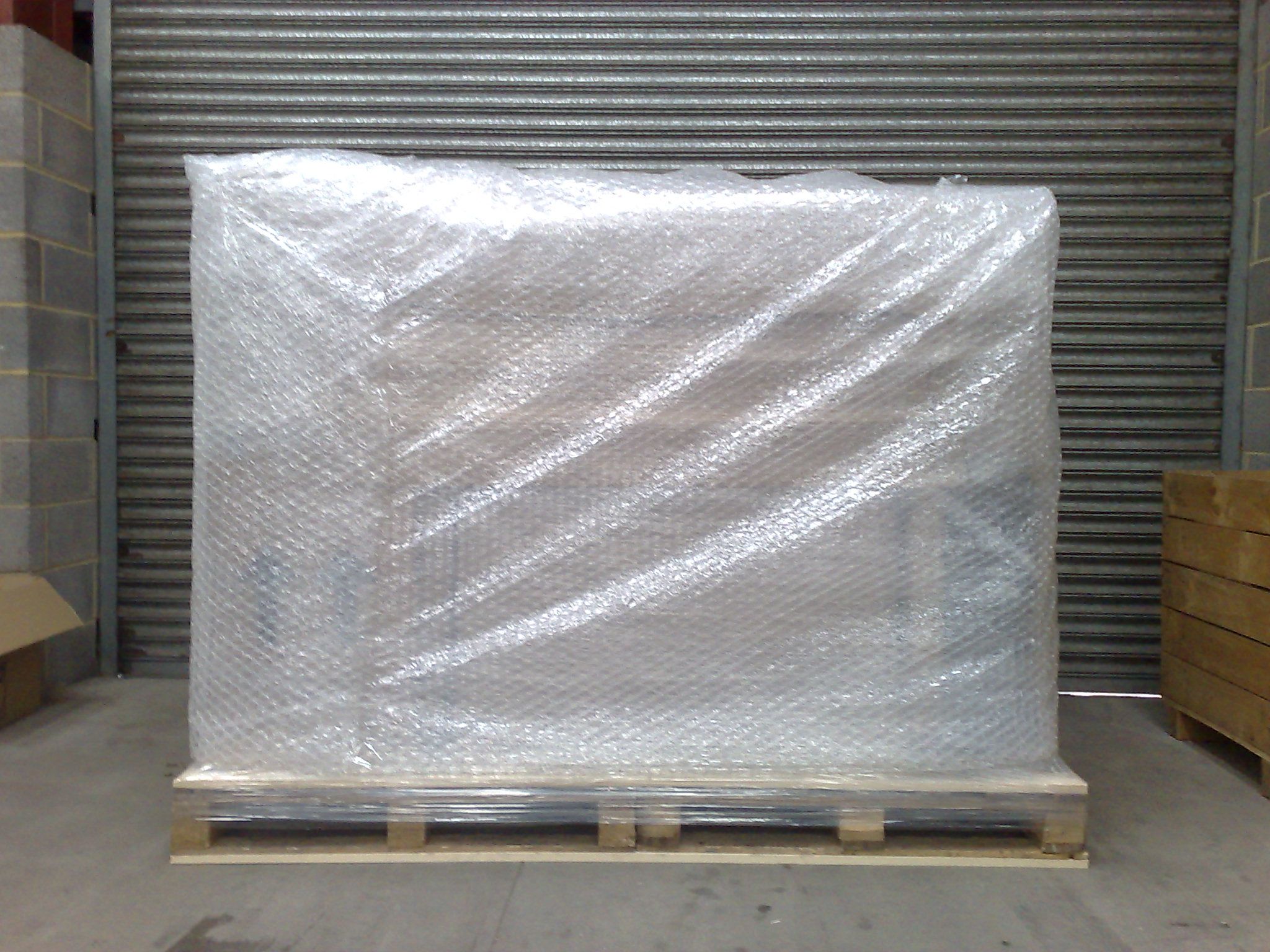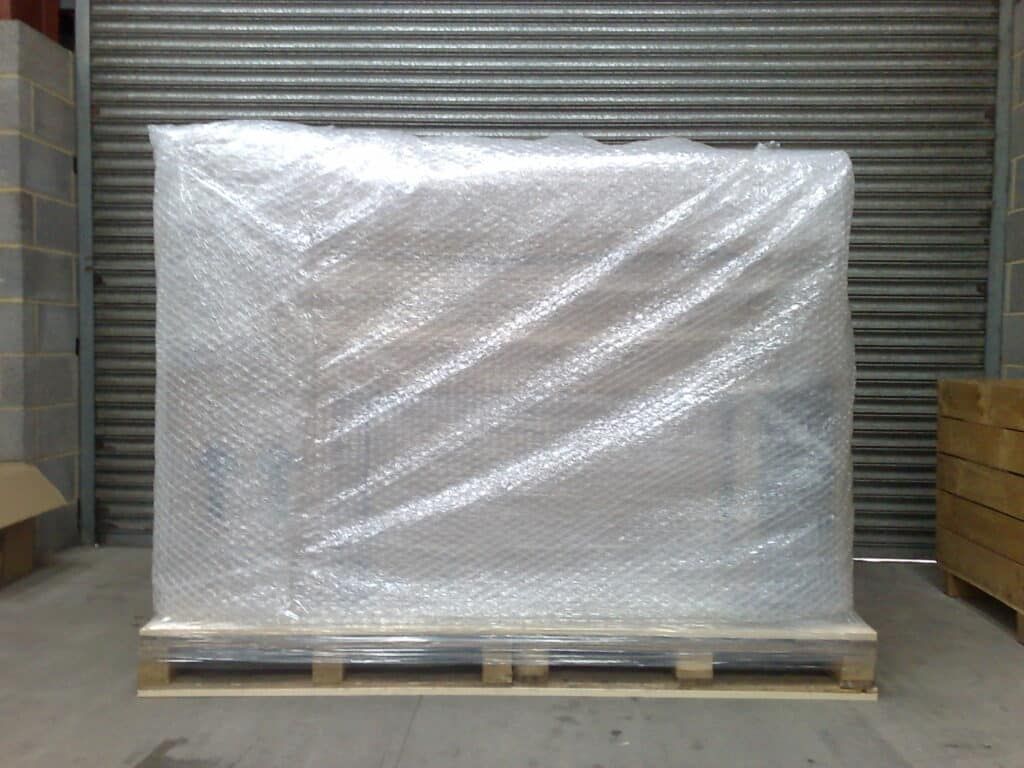 Our next step is to add a thick plastic sheet over your pallet, which shrinks to fit when heat is applied. This heavy-duty covering is durable and weatherproof, ensuring that even in the potentially cold or damp conditions your package may be subjected to, there won't be any damage or impact on your belongings during the packing and moving services process.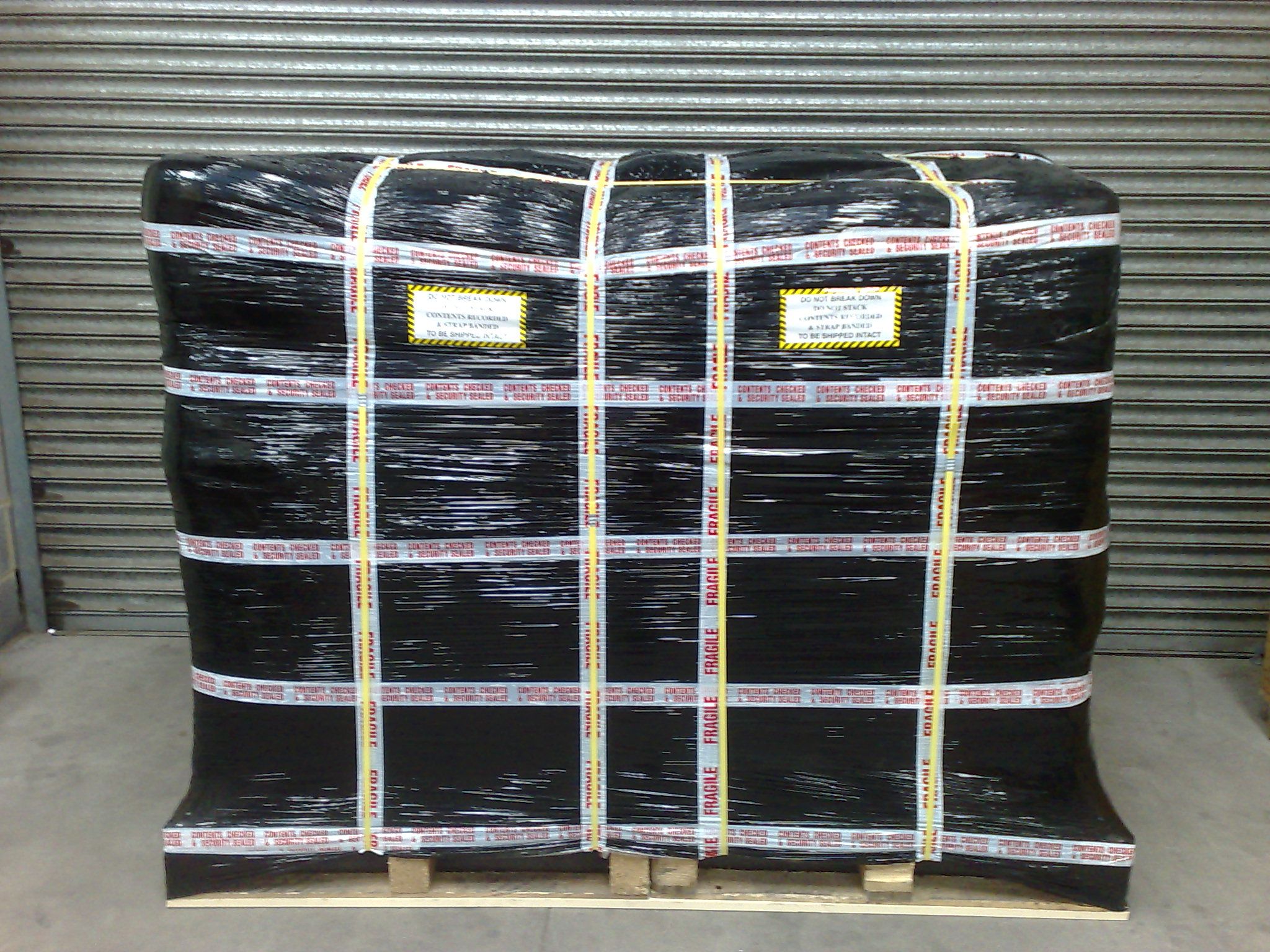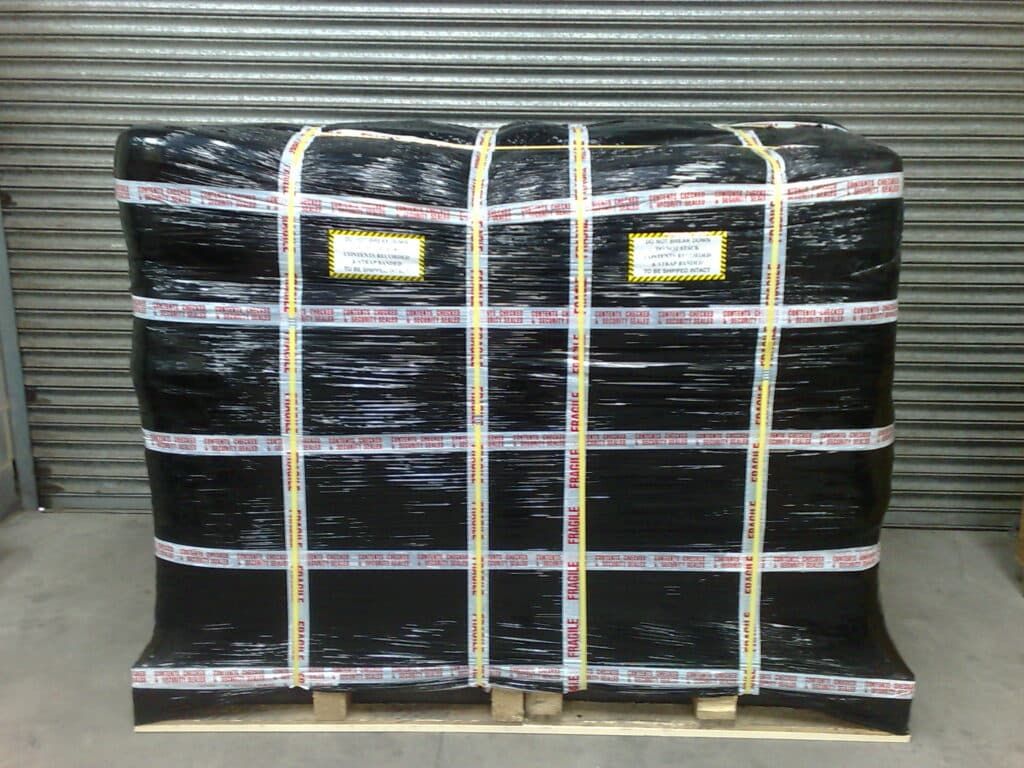 To learn more about exactly how we pack your move to ensure the best protection, visit our safer packing page.
The Last Step
The final packing stage is to secure the pallet with polypropylene straps (we use 2-4 for smaller pallets and 4-6 for larger ones). These straps add the final layer of safety, meaning that nothing on the pallet can move or become separated, and any required relocation can be easily achieved in the port or airport as it leaves your home country.
Lastly, the pallet will be labelled and sealed with a security tag with its own 1st Move ID number. This number will be noted on all the relevant documentation and allows you to track your package as it makes its way towards your new destination. From the moment your items leave your home, to their arrival at your destination, your goods will be logged at every step.
Our careful packing methods allows for exact measurement of your goods before shipping, ensuring that when we give you an accurate shipping price. There'll be no surprises or extra costs as we know exactly what we are moving. We take great pride in our professional and meticulous packing preparation and even post a photo of every wrapped and strapped pallet to our Facebook page.
Extra Tips for Shipping Furniture Overseas
Here are some final, quick tips for shipping furniture overseas:
Furniture items should be shipped by sea. Airfreight for large items ca get expensive.
Use a professional shipper to ensure goods are suitably packed.
Take pictures of your furniture before the mover arrives.
Always insure your goods with the movers shipping insurance.
Check the mover has described the items correctly on the inventory and noted any damage.
Do not ship large, low-value furniture items. Shipping costs can be more than buying new at your destination.
Always check condition on arrival before signing your delivery note.
Paperwork
Using an experienced removals business also means that your items won't be held up by inconvenient paperwork confusions or issues. As your items make their way across the world, there can be strict permissions needed. Our experienced packing and removals services mean wherever you send your goods they'll be prepared, labelled and organised to avoid any unnecessary delays.
Popular Destinations for Shipping Furniture from the UK:
Find out about our UK furniture shipping services to various popular destinations below. If your destination is not on the list, we likely still ship cover it, so give us a call or get a free quote to find out more.
---
By hiring a professional mover such as 1st Move International, you gain access to our unique packing methods, our expertise in transportation and insurance, as well as our ability to expedite any legal and border issues. We have the lowest insurance claims record of any international removals business in the UK. If you're ready to make an international move, get in touch and make your move easier! Call now or get a moving quote here.