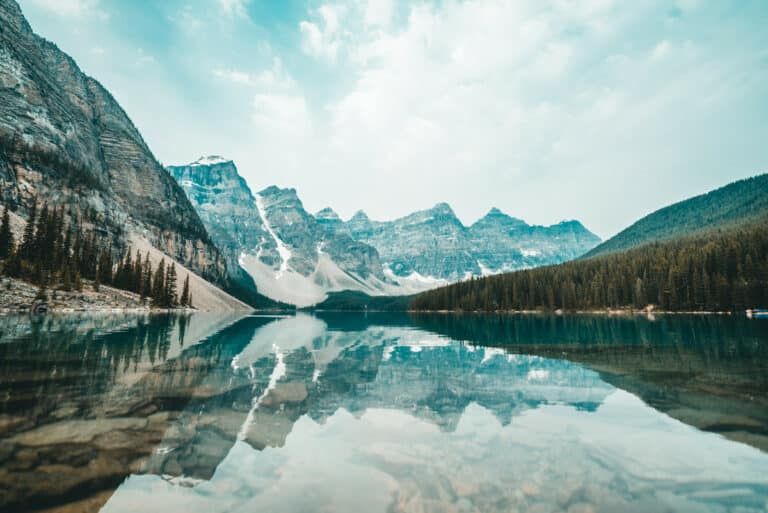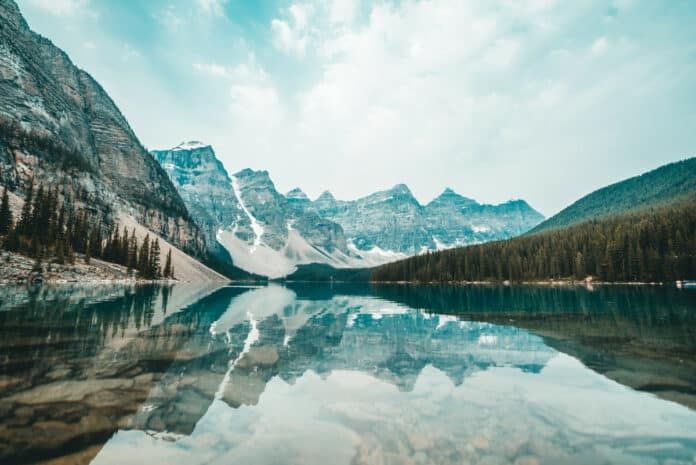 With its friendly people, gorgeous landscapes, and all the maple syrup you can eat, it's no wonder you've decided to undertake international removals to Canada. People from all over the world choose to make Canada their second home, making it a rich melting pot of cultures to learn and explore.
As an expat in Canada, you'll fit right in with its diverse population. As your move draws near, you'll want to come up with a plan for shipping from UK to Canada, so you have everything you need for your new home.
The shipping processes and paperwork involved may seem overwhelming, but when you choose a dependable shipping company (like us!) you'll have all the support you need. Each country has a separate set of rules for shipping, including a detailed list of items that you cannot ship there.
Customs in Canada is no different, so you'll want to do thorough research before you begin packing. The majority of your belongings will be able to enter Canada without problem, but knowing the restricted and prohibited items could save you a world of trouble when it comes to clearing customs in Canada.
With a bit of knowledge under your belt, you'll be set to get your belongings safely to Canada so you can get to the fun part of this exciting journey.
Ready, Set, Go!
Okay, not so fast. Before packing up your belongings ready for shipping from UK to Canada, you'll need to get familiar with the prohibited and restricted items for shipping to Canada. This information will make packing a breeze, so it's worth taking a minute to read up before packing up. Below you'll find the list of prohibited items for shipping to Canada. Keep this list on hand for future reference when you go to pack your belongings.
Prohibited Items in Canada
Most of these are self-explanatory, but as with any country there are a few surprises in there that would cause a headache if you aren't prepared. So here is what not to take with you to Canada.
Fraudulent or counterfeit products or materials (e.g. lottery tickets, coins, propaganda)
Live animals
Any goods that were elaborated in a prison
Inappropriate or pornographic material
Used mattresses
Second-hand cars and vehicles that do not comply with Canadian standards
Certain firearms, weapons, and ammunition
Contraceptive items and materials
Certain chemicals including corrosives, oxidizing and nuclear substances
Butter substitutes such as margarine
Certain metals including gold
Poisonous substances
That's right; butter substitutes are unwelcome in Canada. Actually, many foods make it on the restricted list in Canada, so it may be better to do your shopping after clearing customs in Canada.
Restricted items and what not to send
Next up, let's take a look at the items that are considered restricted in Canada. This means they are not explicitly prohibited, but you may want to keep them out of your shipping pallet just to be sure you comply with shipping restrictions to Canada. The following restricted items will require additional documentation in order to be released by customs in Canada.
Firearms and weapons
Explosives such as fireworks
Food
Plant or animal-related materials
Vehicles
Certain consumer products that potentially endanger the public
Uncut diamonds and expensive jewellery
Certain liquors
Certain films
Certain drugs and medical materials
Eggs, milk, and other animal-derived foods
Certain liquids
Root vegetables such as potatoes or onions
Tobacco
Wheat and other related crops
Pack It Up
Alright, now it's finally time to pack. This is an essential component to shipping from UK to Canada as you will need a packing list as a part of your shipping paperwork. Don't worry, when you work with the professionals, we'll help you create an inventory list of all the belongings you plan to take with you. This way, we can double-check that you comply with the shipping restrictions to Canada, and once you arrive, your belongings be able to clear customs in Canada with ease.
Time to Declare
After creating a packing list, we'll need to make sure you declare everything you're bringing with you. Luckily, you can complete these declaration forms for customs in Canada ahead of time. Together, we'll work to get this information completed and sent in as soon as possible, so you will have no trouble shipping from UK to Canada.
For more info on customs clearance and declarations for moving overseas, see our customs clearance procedures.
Other Considerations
Although you'll need original copies of all forms you fill out prior to shipping from UK to Canada, we recommend keeping copies on-hand for your personal records.
Additionally, Canada has specific requirements for items that do and do not require duty or taxes. The great thing is that these organised Canadians have everything set out clearly on the Canadian Border Services Agency website so you can easily get a full list of items that may be subjected to these requirements. It's an incredibly useful resource as you get packing.
By hiring a professional mover such as 1st Move International, you have all the support you need to ship your belongings to Canada. We have the lowest insurance claims record of any international removals business in the UK. If you're ready to make an international move, get in touch and make your move easier! Call now or get a moving quote here.
If you still have questions about moving to Canada from the UK, check out our recent blog on everything you need to know about moving to Canada.