They call it 'the land of smiles' for a good reason. With some of the most dramatic scenery, affordable lifestyle options and varied landscapes in the world, you and the local people won't stop grinning. It's not just the beauty and ease that pull people towards life there but also the opportunity to teach, explore and eat amazing food, or retire all on a low budget.
Moving to Thailand to chase a life of white-sand beaches and relaxation is on the list for many expats. In fact, more than 200,000 foreign workers call this South-East Asian country home, so let's explore how expensive Thailand is, and how much money you'll need to earn to live comfortably there.
Rent and Housing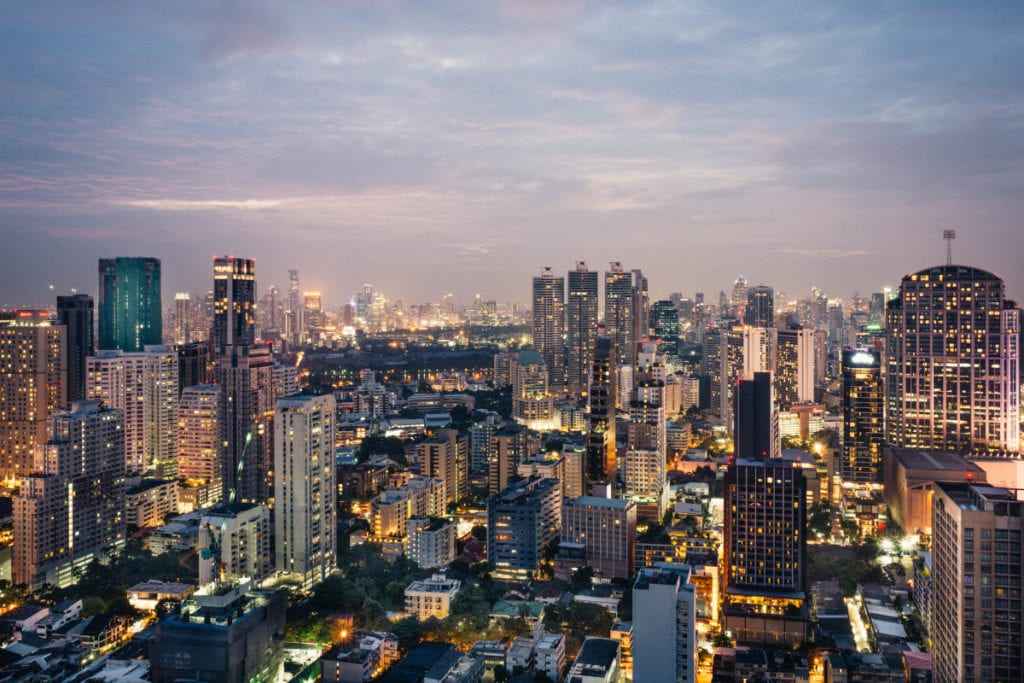 In comparison to almost anywhere in Europe, the cost of living in Thailand will seem like pretty good value. Many of the expats setting up their lives however, may not be earning comparative salaries, so there is some balance to the cheap costs. If you're looking at international removals to Thailand and want to rent an apartment in the capital city of Bangkok, a small studio will cost around £300 per month and for a larger two-bedroom apartment, you should expect to pay around £700. Bangkok certainly houses many of the working opportunities, but a lot of expats look to the north or south to find the lifestyle they seek and to get away from the frenetic capital-city energy that not everyone loves.
In the popular northern city of Chang Mai, a small house with a garden just outside the centre can be rented for around £380 a month. If you plan on sharing your house/apartment with someone or more than more person, you should expect to pay very little for housing.
There is a significant number of online workers living in Thailand too, earning European or US wages – for those people, to rent a house in Thailand will be incredibly appealing.
To the south, expats head for the serene (although sometimes touristic) island of Ko Phangan, where you can expect to pay around £350 a month for a one-bedroom flat. In general, the standard of housing might not be quite as high as you see in Europe, but at these prices, it's hard to be upset. On top of the affordability, you'll have the chance to live in one of the most beautiful places in the world.
Food Costs and Eating Out in Thailand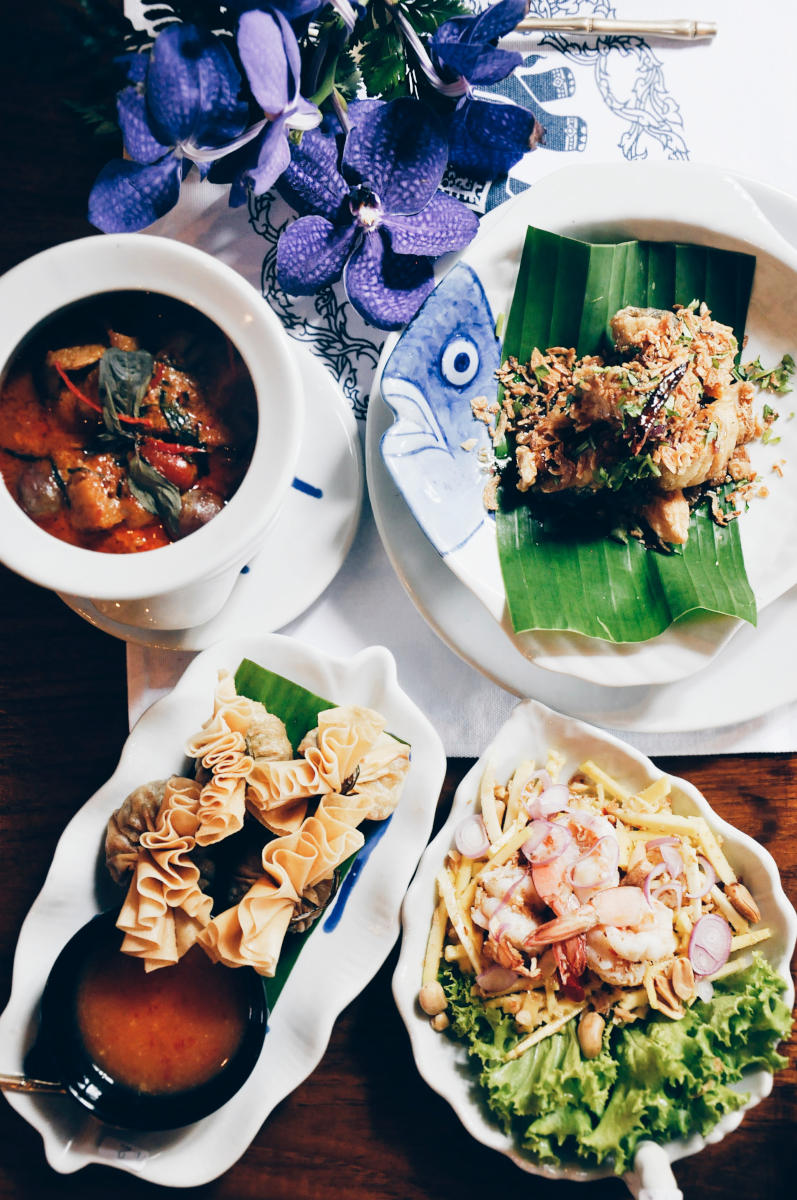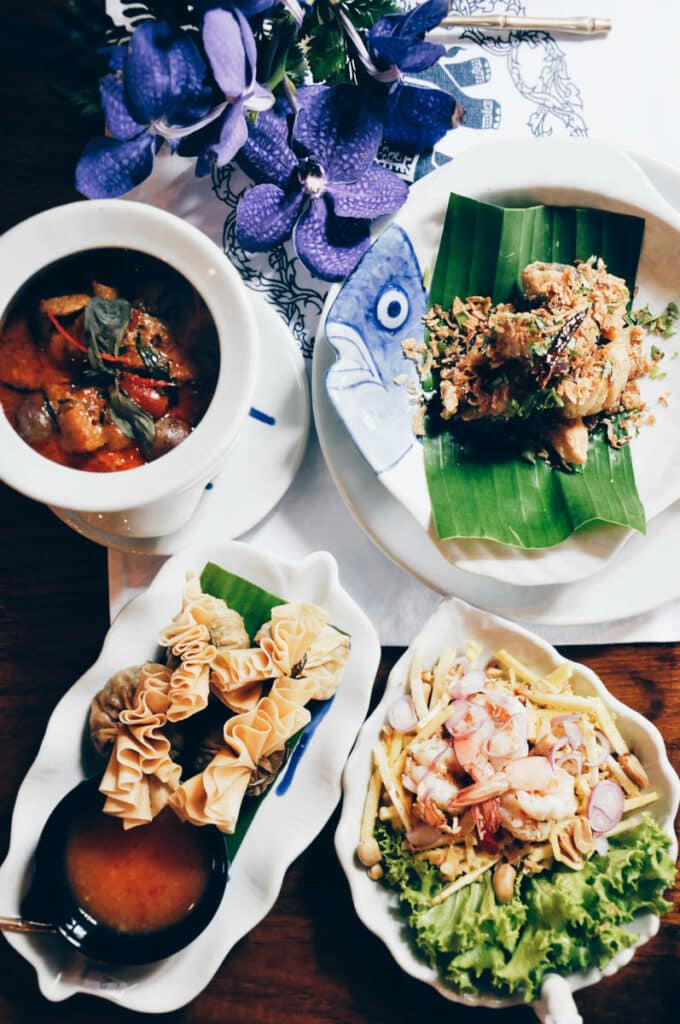 Aside from the gorgeous beaches and great scuba diving, another highlight is the cost of food in Thailand. UK citizens will be very familiar with the dishes as Thai food is one of the most popular foreign cuisines, but their street food is just as remarkable and tasty as the restaurant quality dishes.
As you wander the hectic streets of the capital Bangkok, you'll see endless street food vendors. Try the endlessly popular phad thai dish (stir-fried rice noodles with chicken and tofu); you'll rarely see a large serving offered for more than £2 (and often for less).
You can also visit some of the lower to medium-priced restaurants that still serve the same style of excellent food, in slightly more comfortable settings. If you're planning for the cost of food in Thailand, a meal in one of these restaurants should be around £8-10.
You'll also find plenty of small supermarkets wherever you go and buying fresh vegetables and fruit from street vendors is both cheap and an absolute pleasure. The sheer range of colours, flavours and textures on offer often surprises western visitors at first.
Getting Around – Transport Costs in Thailand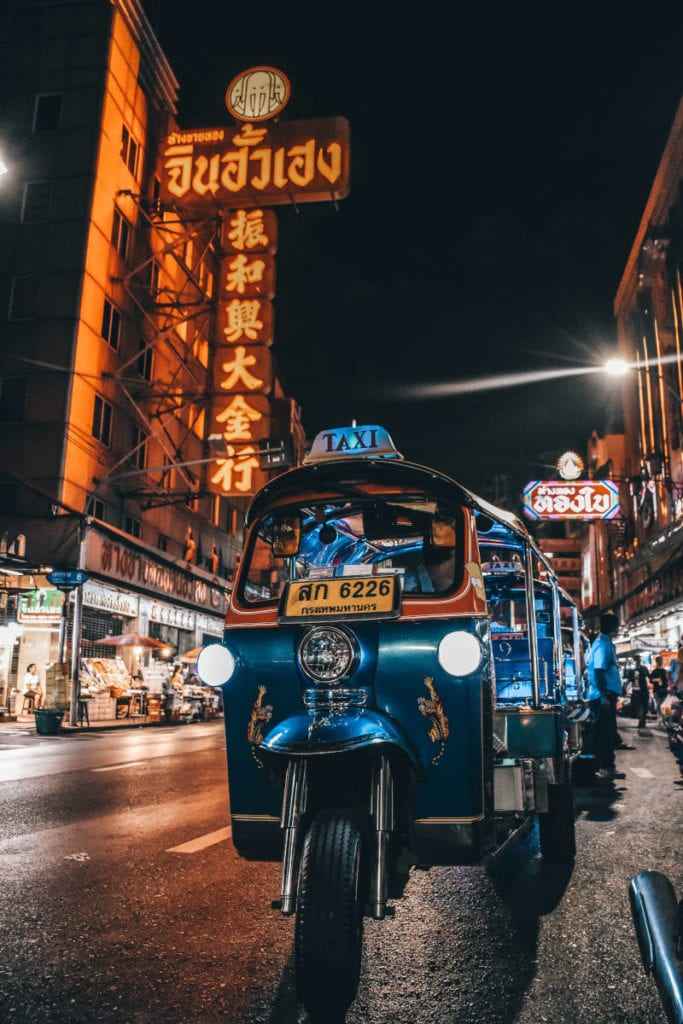 Getting around in Thailand is cheap and unusually enjoyable. The simple tuk-tuk (small motorcycle taxi) is one of the most fun transport methods around. A 15-minute ride from a restaurant to your home in Bangkok should cost around £2-4. Even longer journeys will be cheaper per kilometre, or you could also hire a private driver for a full day for around £60 per day if needed.
Moving from city to city in Thailand will be a case of overnight trains or long bus rides. There are quite large distances involved if travelling between Bangkok and Chang Mai or the southern island regions. An overnight bus from Bangkok to Chang Mai should cost around £15 and the more comfortable train (with beds and curtains), costs around £50 for a two-bed compartment.
Many expats who stay in Thailand long-term, rent or buy small motorbikes and scooters, as the busy streets don't really allow for comfortable car driving. Although it may take some time to adjust to the 'carefree' driving style, once you're comfortable weaving in and out of traffic, you'll wonder how you ever did it differently. A monthly rental of a relatively modern scooter in Chang Mai should cost around £50, and fuel will be similarly cheap too. Getting around won't add to the cost of living in Thailand very much at all.
Thailand is a riot of energy, colour, great food and exceptionally friendly people. If you want to make sure that when you arrive at your new home, all your belongings arrive with you, stress-free, get in touch with 1st Move International. As a professional moving business, shipping to Thailand with us is quick and straightforward.