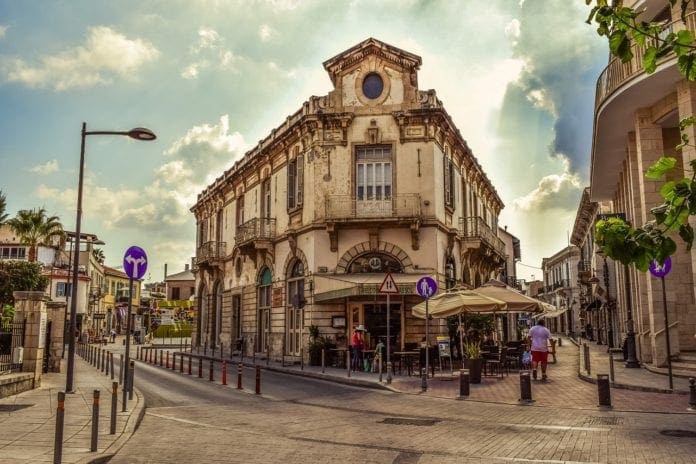 When the mercury drops at home it can be tempting to think about how relaxing a life abroad in the sunshine could be. Cyprus is one of those locations that comes up time and again as a favourite spot for Britons when considering expat life and proudly wears the title of having the warmest climate in the European Union.
Throughout history, this balmy island has been 'strategic', with every king and ruler looking to stake a claim to the seas and lands in the Levant region of the Eastern Mediterranean. So if you're considering moving to Cyprus, you're in good company. From hunter-gatherer societies 12,000 years ago to Alexander the Great, Richard the Lionheart and the British Empire, all have wanted a piece of this beautiful island.
Moving to Cyprus from the UK in the modern day is less about conquest and more about finding a welcoming expat haven and the Mediterranean lifestyle.
A Rich Culture
The island of Cyprus measures just 9,000 square kilometres but manages to pack in endless beaches, valleys, vineyards and picturesque villages, not to mention the Troodos Mountains (Mount Olympus is the highest amongst the peaks) rising up to 1,952 metres. There are cycling and hiking trails, wine routes to follow and you can live your life outdoors year-round.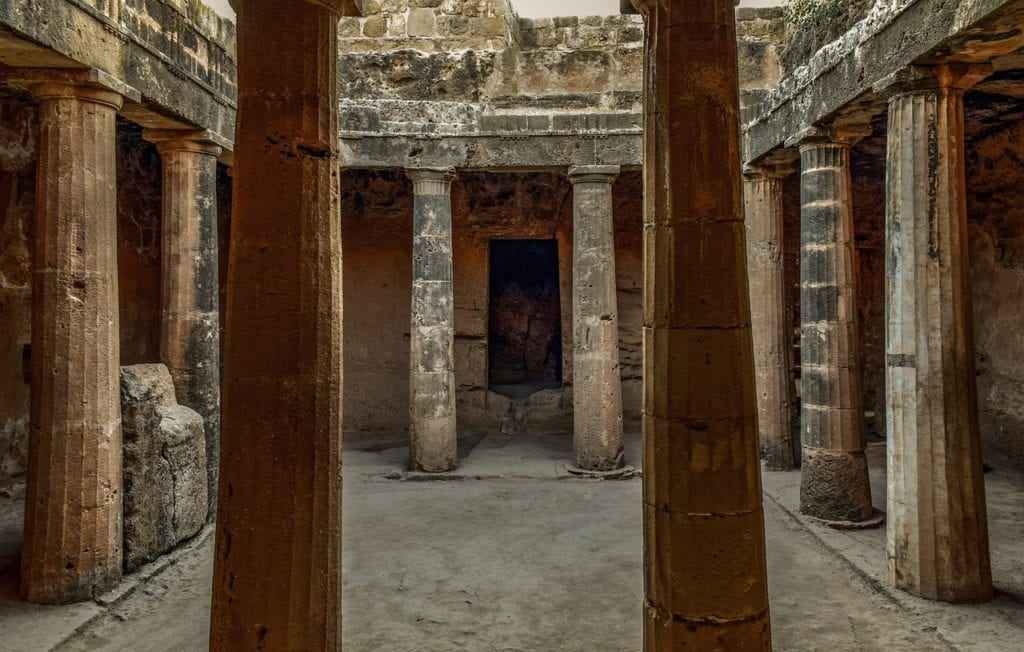 Culturally rich (just check out all the Unesco World Heritage Sites), those relocating to Cyprus will also discover an island with its roots firmly set in ancient culture, one that revolves around family, food and offering visitors the warmest of welcomes. If you are moving to Cyprus with a job in mind, the economy is very much based on the services industry, with tourism, and shipping key sectors, as well as a recent foray into energy thanks to oil deposits discovered offshore.
Life in The Capital
Of course, one thing to keep in mind when moving to Cyprus is that this is an island split in two. The south is Greek Cypriot, while the north is Turkish Cypriot, invaded by Turkey in 1975 ostensibly to protect its Turkish population following a coup d'etat on the island.
In the capital, Nicosia – home to 240,000 of the 1.2million-strong population – is a sign of this island's divided status. Head to a high look-out point and you'll see the Green Line dividing north from south and guarded by soldiers. In fact, it has the sorry title of the world's last divided capital.
Despite its location – or perhaps because of it – Nicosia is the financial and working hub of the island and a central gathering point for everyone and everything. It has been passed from empire to empire over the years and makes a wonderful place to live.
Gothic cathedrals sprout from Islamic constructions, themselves rebuilt over the top of Venetian, English, French and Genoese former glories. Buildings like the St Sophia Cathedral, now known as the Selimiye Mosque, are a good example.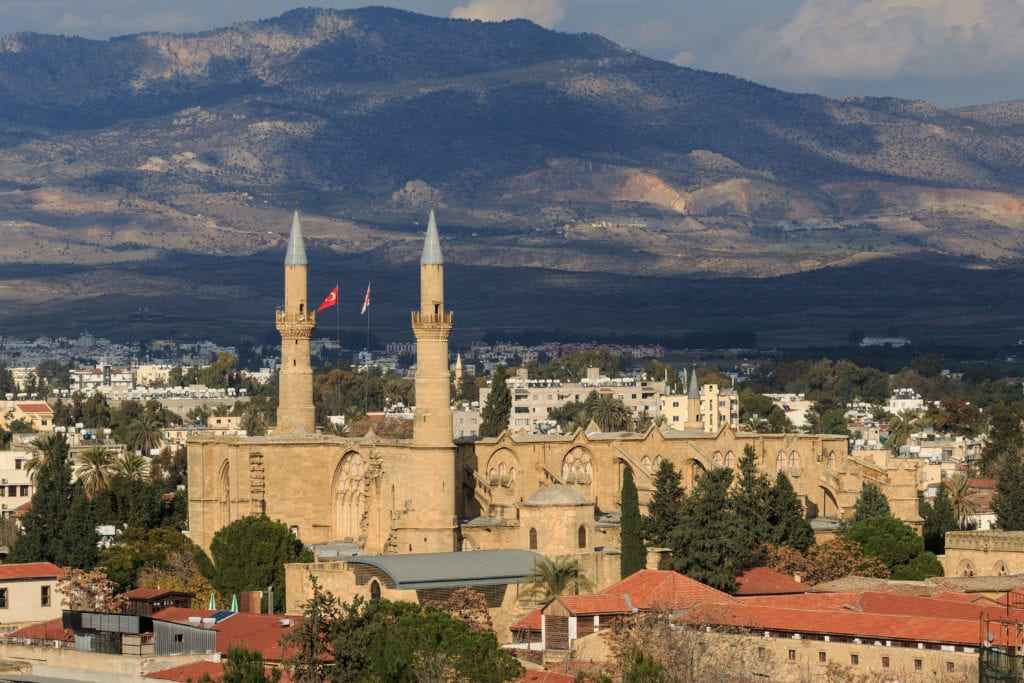 A walk around the city will reveal the medieval Venetian walls, 18th-century aqueducts and the Famagusta Gate, built in 1567 by the Republic of Venice. Nicosia may be a walled medieval town, but there is plenty of life and modernity in this city, such as the Zaha Hadid-designed park. You don't have the beach on your doorstep, but it's only a 50km drive away on the weekend.
When it comes to choosing somewhere to live in Cyprus, Nicosia is often the number one spot for those who are looking to work and integrate, while many of the expat favourites are on the south of the island. The north is still very dependent on Turkey for aid, particularly as it is not recognised internationally as a sovereign state so struggles to develop industry in the same way as the south.
On The Coast
Limassol, on the south of the island, is another historical and economic hub, home to the ancient city of Amathus, the Kourion Greco-Roman theatre and the medieval 13th-century Kolossi Castle. The city is one of the liveliest on the island, and places like the Limassol Marina and the Fasouri Watermania Park are some of the most popular tourist destinations, meaning those who live in the coastal city can enjoy bustling summers, while still having the place to themselves in the mild winters.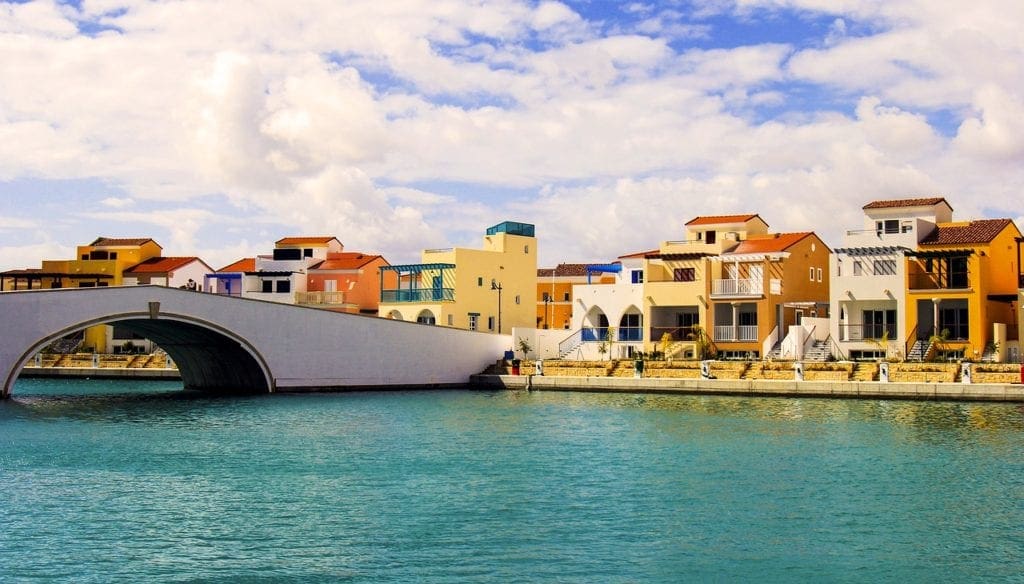 With plenty of nightlife and a beautiful boardwalk close by the sleek, modern marina to enjoy the balmy weather, it is no wonder Limassol has long been voted a favourite place to live by British expats, it effortlessly combines ancient and modern.
Another likely city destination for those thinking about relocating to Cyprus is Larnaca, the third largest city in Cyprus, and where you'll find Larnaca International Airport. Life here is definitely a little slower than Nicosia and Limassol, but equally historical and pretty.
The Finikoudes beach and boardwalk is one of the nicest areas in Larnaca, perfect for sunny strolls with clean sands and warm waters. Larnaca offers expats a bit more of a traditional pace of life, away from the more energetic areas of the island, and its tourism is slightly lower, meaning you can enjoy its old-world charms without having to share them with too many people.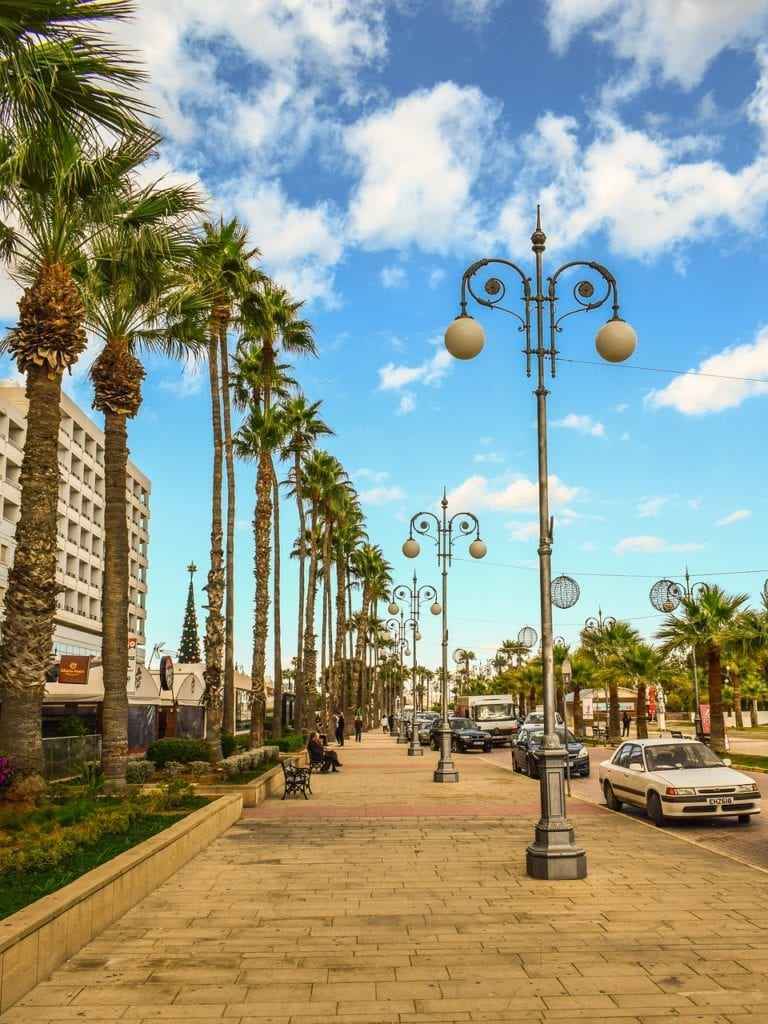 Named a 2017 European City of Culture, the little harbour city of Paphos has long been a British favourite for holiday homes and is frequently voted the best place to live for expats. It's not hard to see why, here you'll find one of the Mediterranean's most beautiful harbours, a tangle of streets in the old town with handsome colonial buildings and authentic Cypriot life taking place. Then there is the Paphos Archaeological Park, just outside of town with its breathtaking sea views. The pace of life here is slower, but with a real local feel and beautiful surrounds.
Off The Beaten Track
Of course, those expats who aren't necessarily looking for job opportunities or the buzz of city life, often think about a more rural escape. There are picture-perfect villages with stone houses, or even more solitary rural properties, while others decide to settle right on the coast. The great thing about Cyprus is that nothing is ever too far away, so you can enjoy the city, knowing you can escape to the beach or countryside, or vice versa.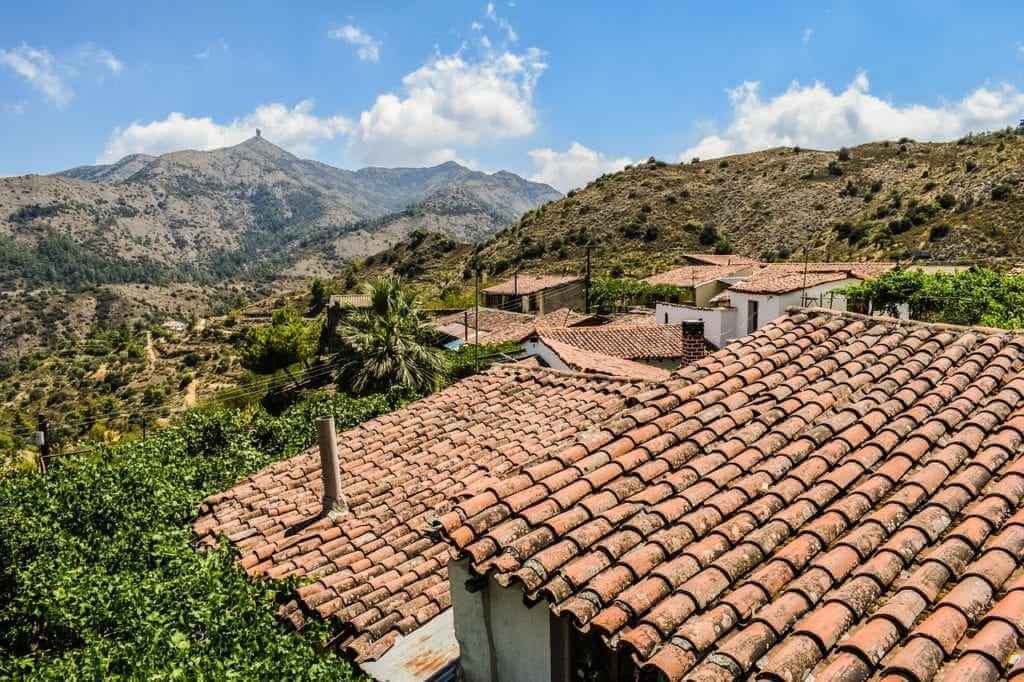 If you're thinking about relocating to Cyprus, first you should think about what you want from a move; whether it's calm and beach-side relaxation (maybe Paphos is for you), historical streets and good shopping (consider Nicosia), or maybe you are looking for fun and exciting night-life options (think about Limassol).
An island where ancient culture is still celebrated, there is still a focus on family and an obsession with good food, not to mention a welcoming atmosphere, it is no wonder 70,000 Britons like to call Cyprus home.
Moving to Cyprus? Get a quote to ship your belongings with some of the best packing in the business! Contact us today for a quick quote!