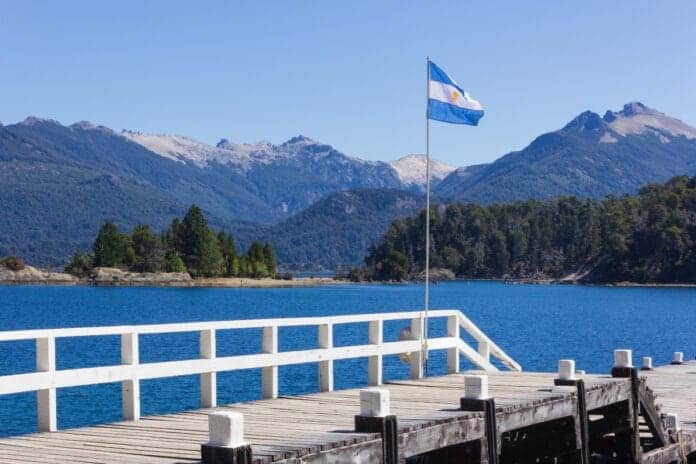 Between its spectacular landscapes, delicious food and wine, and passionate people, it's no wonder Argentina has nudged around 2.2 million expats to move to the country.
Moving to Argentina means accessing a rich culture steeped with European influence, that has taken on a vibrant character all its own. And the great news is, the cost of living in Argentina is quite affordable. You'll sip the best red wines, watch amazing tango performances, and take trips to beautiful locations like Patagonia, all as a part of your new lifestyle.
If you're ready to make the move to Argentina, read on to learn important information before you book that one-way ticket.
Let's take a look at everything from the cost of living to health and lifestyle. We'll give an overview of your visa process, transport, places to live, and much more. If you're considering moving to Argentina, we have all the details you need to begin your research.
Cost of Living in Argentina
How does Argentina compare with the UK? What is the cost of living in Argentina?
The cost of living in Argentina is very low compared to the UK. For example, the average price for a three-course meal for two at a mid-range restaurant is around £15.60 compared to the UK's £50. A bottle of wine costs about £2 at the supermarket, and one kilogram of beef is about £3.71.
When it comes to housing, you can spend around £175 per month for a one-bedroom apartment in the city centre, compared to the UK's £758 average minimum. Monthly childcare costs an average of £120 monthly for one child compared to the UK's £927 average.
All in all, Argentina is much cheaper, but of course, this is relative to the average salary. In Argentina, the average monthly income after tax is around £354, while the UK's average is £1,923.
Moving to Argentina
Now that you have an idea of affordability, let's get into the details. Below we'll discuss how to emigrate to Argentina and how life will be once you get there. We'll offer helpful links so you know where to get more information, so bookmark this page as a resource for your moving process.
How to Move to Argentina
When you're travelling to Argentina, you'll be allowed to stay in the country for 90 days without a visa as a British citizen. However, if you plan to move to Argentina long-term, you'll need to obtain a Documento Nacional de Identidad (DNI). For more information regarding requirements for this document, visit the Argentine government website for immigration.
For more information and advice for travelling to Argentina, the UK government has lots of information here.
The UK government website also has a page with useful information regarding life in Argentina as a British expat. They walk you through the information you'll need to apply for residency, including a criminal background check, work permission, and other procedures.
Visas
If you plan to stay in Argentina for longer than 90 days, you will need to obtain the proper visa. You can visit the Argentine consulate in London's helpful website for more information on visa types and requirements.
Lifestyle
Life in Argentina has a slow pace, and the locals wouldn't have it any other way. The famed asado barbecue turns a meal into an event, as the whole process lasts around four hours. Relationships mean everything, and people are passionate about the things they believe in. Plus, they say a friend in Argentina is a friend for life. The people and lifestyle create a warm environment to welcome new visitors from near and far, and they cherish those connections for life.
If that's not enough to convince you, the exciting, cosmopolitan cities, majestic scenery, and rich culture will surely draw you in. There's always something new to explore in Argentina, no matter where your interests lie.
Transport
In Argentina, people commonly travel by bus. The country also has a network of trains, affordable long-distance buses, and both national and international airports. A common type of transportation in the urban areas is called a colectivo, which is a bus that operates like a shared taxi. Buenos Aires also offers the only underground in the country.
Health
Argentina offers both universal and private healthcare systems to its residents. The government's public medical facilities are available to everyone, but some workers are required to hold health insurance run by labour unions. The Ministry of Health (MSAL) oversees each of these types of healthcare, ensuring clinics and hospitals maintain excellent standards.
Where to Move
Now that you have an idea of what life is like in Argentina, let's take a look at a few places you could move. From the buzzing capital to some lesser known spots, we'll give you plenty of options to consider in your decision-making process.
Exciting Buenos Aires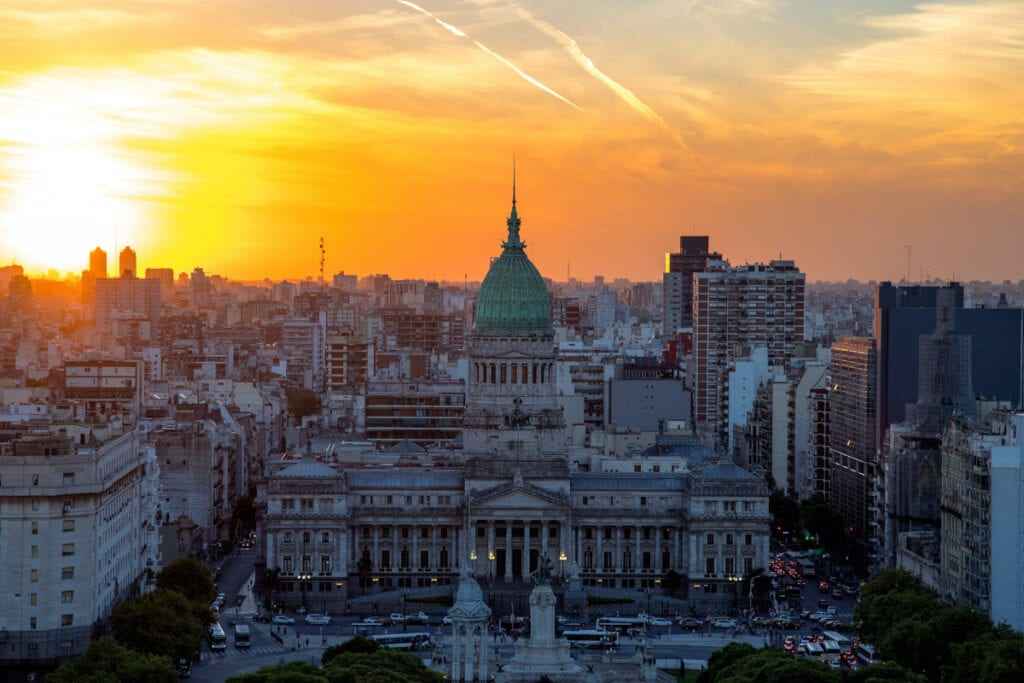 Buenos Aires has a neighbourhood for everyone. With trendy options like Palermo and more tranquil areas like Colegiales, you're sure to find the perfect spot to call home. The city is bursting with life, so there is always something new to do or see. If you thrive in big cities and need easy access to the best the country has to offer, Buenos Aires is an excellent option for you.
Beautiful Mendoza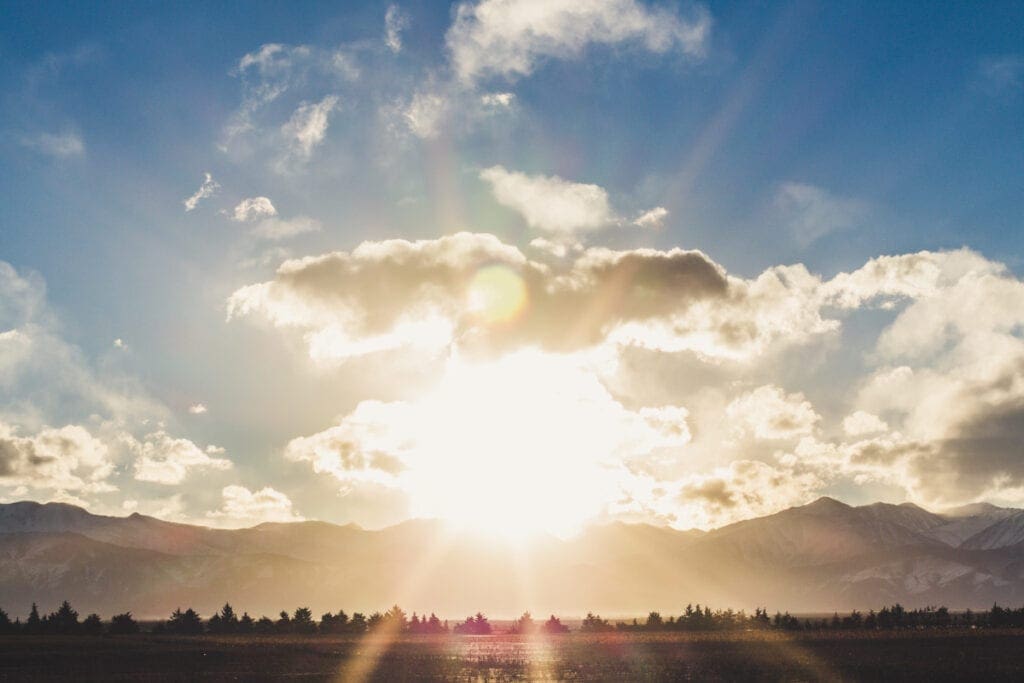 Life in Mendoza is a nature-lovers dream. You'll live at the base of incredible mountains, surrounded by vineyards, but still in a hotspot for exciting urban life. Mendoza is smaller than Buenos Aires, so it is easier to get to know, but there are still plenty of exciting things to see and do. The city is also home to Mount Aconcagua, the highest peak in South America, so call up your new expat friends and head out for a day of hiking.
Travelling With Pets
If you plan to move to Argentina with your furry companion, you will want to check the Argentine government's page to learn all about the entry of pets into Argentina. You'll need to ensure you abide by the import regulations for cats and dogs, obtaining a sanitary certificate, necessary vaccinations, and other requirements. Explore the website for the most up-to-date information on travelling with your pet.
Moving Your Furniture and Belongings to Argentina
At 1st Move International, we've been providing bespoke packing and removals services from the UK to Argentina for over 20 years. We are happy to help as you continue researching and give advice on shipping your belongings to Argentina. If you're looking for a reliable international removals service to Argentina, contact us today for a FREE quote. We offer a COVID safe way of packing and shipping your belongings to help ensure that they arrived protected and untouched since leaving the UK.