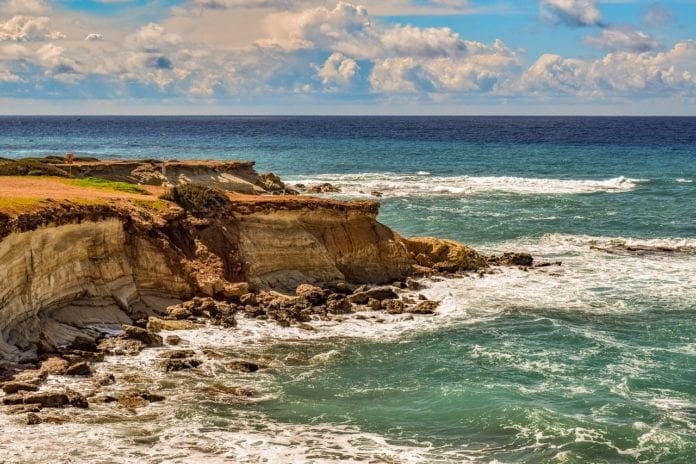 Cyprus is a beautiful island nation located to the southeast of Greece and south of Turkey. It is the third-largest island in the Mediterranean and is strategically located at the intersection of Europe, Africa and Asia. It offers unique cultural traditions, gorgeous scenery, miles and miles of beaches, and many exciting places to visit.
Cyprus is considered to be one of the most desirable locations for expats from around the globe, and there is a large UK expat community there. If you've been thinking of relocating to Cyprus, here are some of the top reasons to make the move.
Cyprus Offers a Relaxed, Laid-back Lifestyle
If the sometimes-frenetic atmosphere of life in some of the UK's larger cities has become tiresome, Cyprus can provide you with a welcome change of pace. The Mediterranean culture of the area has had a strong effect on the residents of Cyprus, and they enjoy taking advantage of the many opportunities to relax. Stores close early, as spending time with family is of major importance.
Cyprus Has a Sparse Population
Living in an overcrowded location can be a very unpleasant experience. Fortunately, that is not the situation in Cyprus, which has a population of about 850,000 distributed across the country's five major residential areas.
Beautiful Cypriot Weather
Most people love the Mediterranean climate. Cyprus has long summers with frequent sunny days, which means there are many opportunities to go outside and take advantage of the island's beautiful beaches.
Living in Cyprus is Inexpensive
Compared with the UK and other countries in Europe, the cost of living here is much lower. Therefore, it is possible for expats to move to Cyprus and enjoy an excellent lifestyle on a modest budget.
English is Widely Spoken in Cyprus
Many people who consider moving abroad are concerned about possible language barriers. Fortunately, that is something you don't have to worry about if you become an expat in Cyprus. Cyprus was a British Colony for almost 100 years before gaining independence in 1960, so many residents speak English. Also, the schools in this island country offer some of the best educational opportunities in Europe.
It is Very Safe to Live in Cyprus
If you want to live in a beautiful, safe place with an extremely low crime rate, Cyprus is the place to go. The country enjoys one of the lowest incidents of crime anywhere in Europe, and it has become a very popular expat destination for both professionals and young families.
Cyprus is Unpolluted and Clean
If you have experienced living in an area that experiences high pollution rates, you will be amazed at the pristine conditions that exist in Cyprus. Since Cyprus does not have very much heavy industry, the country's land, water and air do not contain industrial pollution. However, Cyprus does experience an occasional dust storm, especially in the spring.
Tax Rates Are Low in Cyprus
The tax rates in Cyprus are very low compared to other countries in Europe, and as a result, many international companies have decided to set up operations here, providing employment opportunities for expats.
Cyprus Offers Excellent Schools
In addition to fantastic views, natural beauty and inexpensive living, Cyprus also offers excellent schools. While tuition isn't always inexpensive, the high academic standards are something that expat families can look forward to when relocating to Cyprus.
If you're planning a move to Cyprus, our international removals services may be of interest to you. Get a free quote for moving your personal belongings from the UK to Cyprus. We can also provide you with expert advice that will help make your move go smoothly.