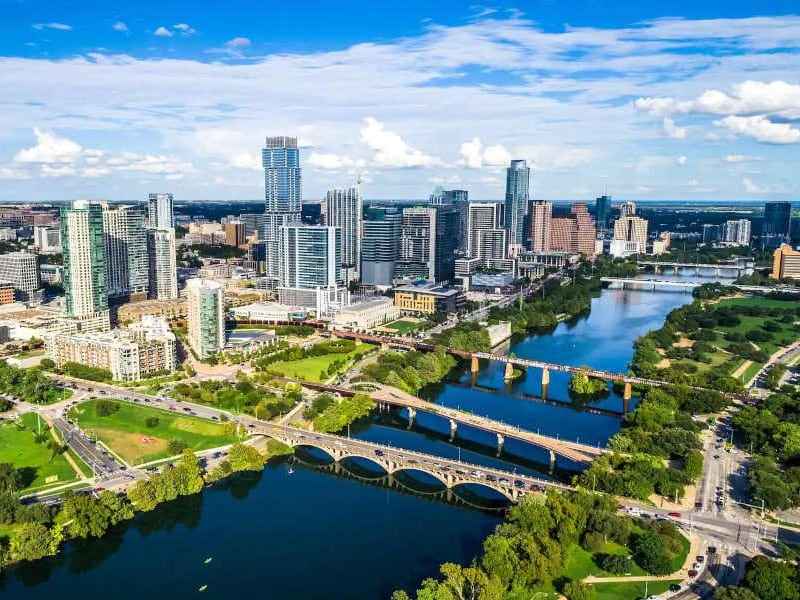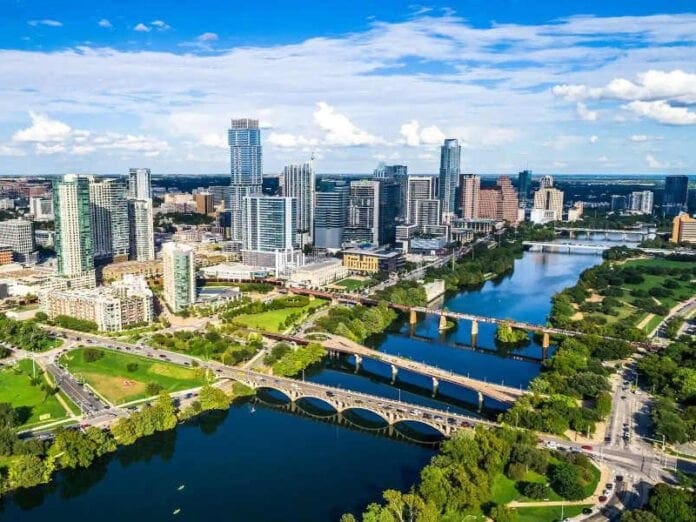 Millennials, the generation known for their love of avocado toast and passion for experiences over possessions, are shaking things up again in 2023. After years of exploring the world and avoiding the traditional milestones of buying homes and starting families, many millennials are ready to settle down. But don't expect them to do it in the same old cities as their parents. This generation wants something different – a place that matches their unique lifestyle, offers opportunities for creativity, and delivers affordable living and entertainment.
Luckily, the US has plenty of unexpected and exciting cities that are drawing in the millennial crowd, including some with a strong expat scene. Say goodbye to the usual suspects and say hello to the top US cities that millennials are flocking to in 2023.
So, if you're a millennial looking for a new place to call home or planning on international removals to the USA, keep reading to discover the top cities that are stealing the hearts of this generation.
Boston, Massachusetts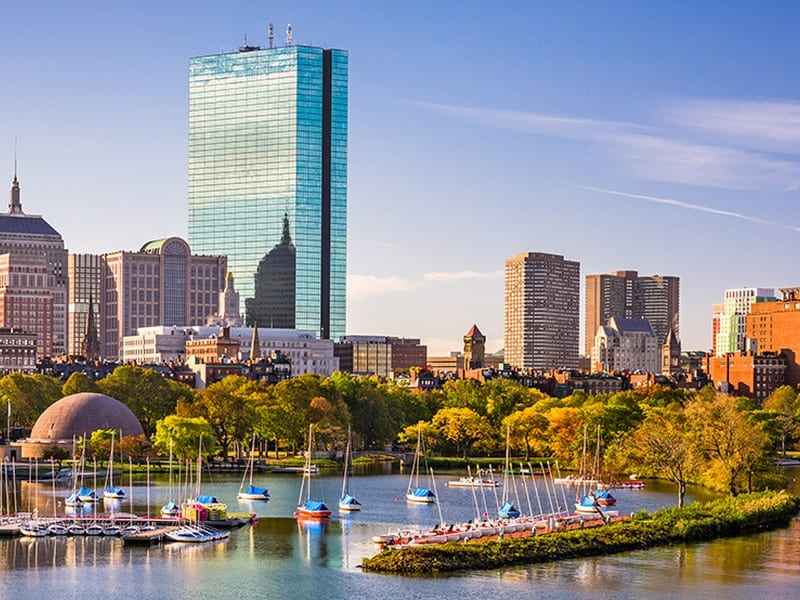 Boston, Massachusetts is a city that's buzzing with energy and possibilities, making it a top destination for millennials in 2023. With the highest concentration of millennials in the country (23%), you'll have plenty of opportunities to meet new people and build a community of like-minded individuals. Plus, with 60.59% of mortgages offered to millennials and an average millennial credit score of 741, it's a great place to settle down and make a home.
But that's not all that makes Boston such an appealing destination for millennials. The city boasts a vibrant culture and economy, with a better-educated and more diverse population than prior generations. So whether you're looking to explore the city's rich history and architecture or soak up its modern art and music scenes, Boston has something for everyone.
And when the sun goes down, Boston's nightlife comes alive with endless options for entertainment and fun. But don't worry – you'll still have plenty of energy left for work and learning, thanks to Boston's superior education system and booming job market.
From affordable to luxury, housing options in Boston are varied and plentiful, which means you can live comfortably no matter your budget. So whether you're a foodie looking to tantalize your taste buds with experimental cuisine, a history buff wanting to explore the city's many monuments and statues, or simply seeking a rich cultural and intellectual environment, Boston is the smart choice for millennials in 2023. So why not consider an international move to the USA and make Boston your new home?
San Francisco, California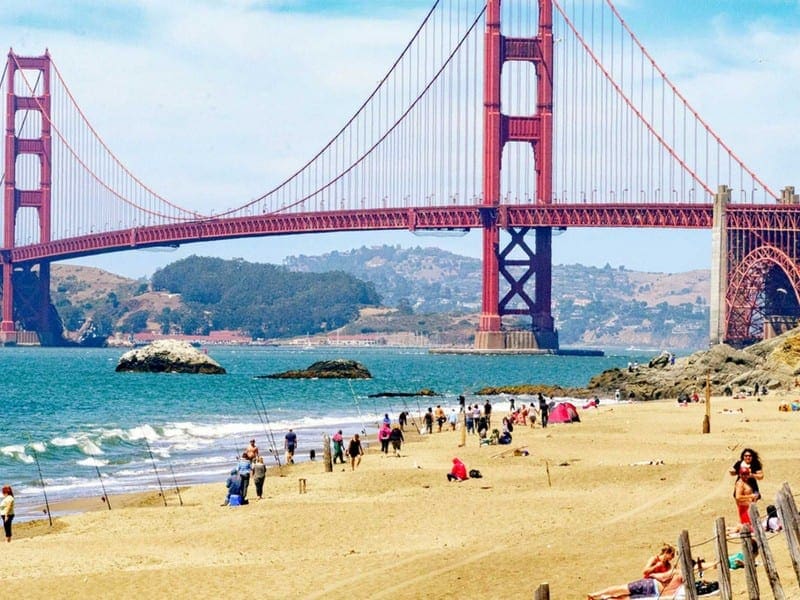 Ah, San Francisco – the city that never sleeps, unless it's taking a power nap in a tech startup's office. This cool and chic urban mecca is a hub of innovation and progress, attracting millennials with its diverse and progressive culture that supports social justice and cutting-edge technology. With Silicon Valley just up the road, young professionals can tap into a high-tech industry that offers endless opportunities for career growth and development.
The city is also known for its stunning location, with beautiful scenery that includes vineyards, national parks, and breathtaking views of the Bay. And when it comes to entertainment, San Francisco has it all – from trendy bars and restaurants to cozy coffee shops and music events.
Of course, living in San Francisco does come with its challenges. The high cost of living can make it tough to find affordable housing and cover other expenses, and the competitive and stressful work environment can take a toll on mental health and well-being. And let's not forget the risk of natural disasters like earthquakes and wildfires – something to keep in mind if you're considering an international move to the USA.
Despite these challenges, San Francisco remains one of the best US cities for millennials in 2023, thanks to its vibrant culture, innovative spirit, and endless possibilities for adventure and growth. So if you're ready to take on the city that never sleeps (except for those power naps), why not make San Francisco your next home?
Minneapolis, Minnesota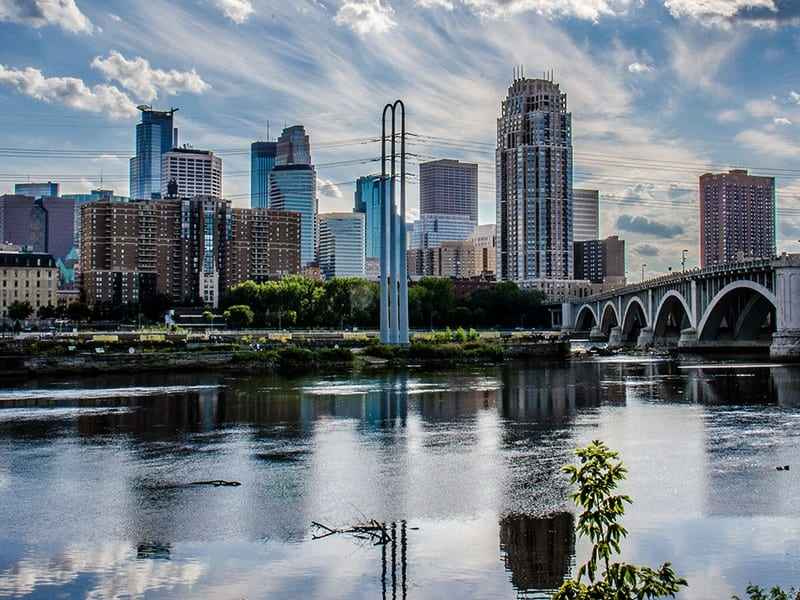 Minneapolis – the city of 10,000 lakes and even more opportunities for millennials in 2023. This Midwestern gem is a top destination for young professionals looking for a high quality of life, a strong economy, and a diverse and progressive culture. In fact, Minneapolis ranks among the top 15 best US cities for millennials according to Business Insider, thanks to its affordability, education, health, diversity, and civic engagement.
With a large millennial population that makes up a significant part of its workforce and consumer base, Minneapolis is a hub of activity and innovation. And thanks to its high educational attainment rate (49.2% of the population has a bachelor's degree or higher) and low unemployment rate (just 3.7% as of October 2021), this city is a great place to build a career and make a life.
But it's not all work and no play in Minneapolis. The city has a thriving cultural scene, with museums, theaters, festivals, and sports teams that offer endless opportunities for entertainment and exploration. And with a high livability score that takes into account factors like safety, health care, environment, and transportation, it's no wonder that Minneapolis is attracting more and more millennials from other Midwestern states.
So whether you're looking to dive into a new career, explore the great outdoors, or soak up the rich cultural offerings, Minneapolis is the perfect city for millennials in 2023. Come for the lakes, stay for the opportunity and adventure!
Nashville, Tennessee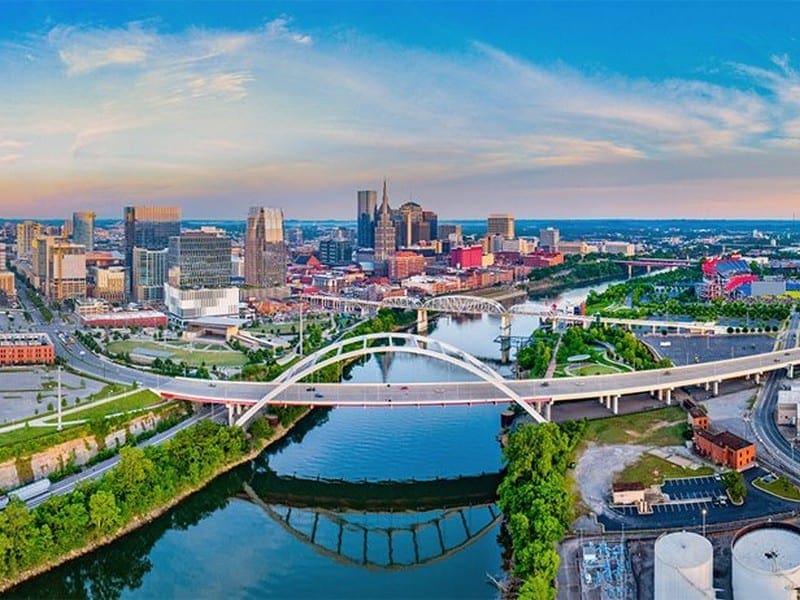 It's time to saddle up and head on down to Nashville – the city that's music to millennials' ears in 2023. With its vibrant music scene and booming economy, Nashville is one of the top 10 US cities for young professionals looking for a friendly culture and a low cost of living. And with a fast-growing millennial population that now makes up 30% of its total population, this city is full of energy and opportunity.
Whether you're a musician looking to make it big or a young professional seeking a thriving job market, Nashville has something for everyone. Known as Music City, it's no surprise that Nashville boasts a wealth of venues, festivals, and opportunities for music lovers of all stripes. And with top sectors ranging from healthcare and education to entertainment, manufacturing, and technology, the job market is thriving and start-up spaces are welcoming entrepreneurs en masse.
Nashville is also a great place to live and play. Cool neighborhoods, affordable lifestyles, delicious food, and friendly people make Nashville a welcoming and comfortable home for millennials in 2023. And with its net migration, population growth, low unemployment rate, median income, and housing affordability ranking among the best in the country, Nashville is the perfect city to set down roots and make your mark. So come on down to Music City and get ready to make some noise!
Seattle, Washington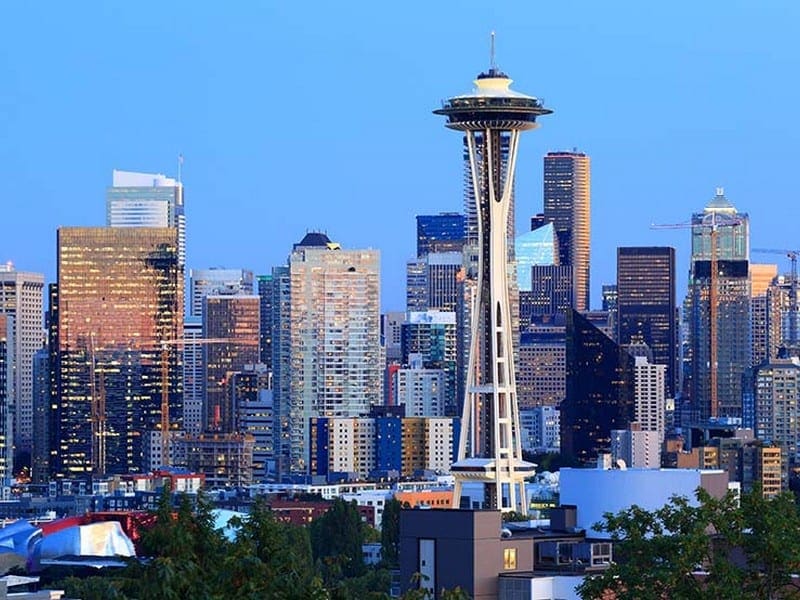 Seattle – the city that's making waves among millennials in 2023. With its thriving tech economy, diverse and progressive population, and gorgeous natural scenery, Seattle is the perfect place to launch a business, build a life, and explore the great outdoors.
Thanks to its reputation as one of the best cities to launch a business, especially in the tech sector, Seattle is a magnet for digital nomads and tech enthusiasts looking to build and progress in their careers. But it's not all work and no play in this emerald city. With its beautiful nature and plenty of outdoor activities such as hiking, biking, kayaking, and skiing, Seattle offers an escape from the high-rise wall confinements of a concrete jungle. And with a strong focus on environmental values, it's no wonder that Seattle attracts many millennials in search of some peace and tranquility.
Seattle is also a hotbed of culture and sports, with music festivals, art shows, museums, theaters, and sports teams galore. And with excellent coffee, wine, and beer on tap from many local roasters, wineries, and breweries, Seattle is a culinary delight that's sure to satisfy any millennial's taste buds.
So come on down to Seattle and set your sights on a city where intention is set and lives are built. It's time to make some waves in the emerald city!
Portland, Oregon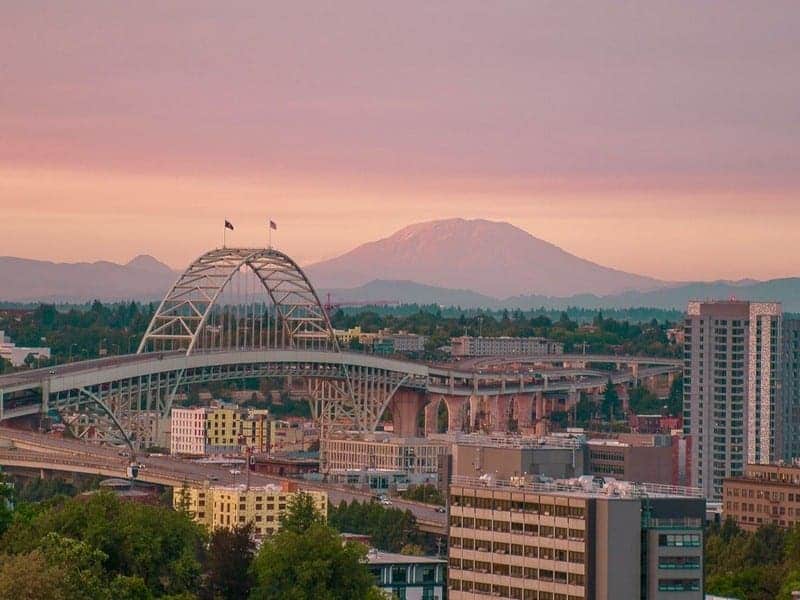 Get ready to bike on over to Portland – the city that's all the rage among millennials in 2023. With its relaxed vibe, thriving nightlife, eco-conscious culture, and handmade crafts, vintage clothes, and plant shops that cater to millennials' interests, Portland is a haven for young people looking to make their mark on the world.
And with a booming tech startup scene, Portland is a city that offers 21st-century jobs with competitive salaries. But don't worry about getting around – Portland's manageable size makes it easy to get around by bike, public transit, or car. And with unique neighborhoods that offer different vibes and amenities for different lifestyles, Portland truly has something for everyone.
But it's not just about work and play in Portland – it's about community and connection. With a net gain of millennials moving into the city, there's no shortage of potential friends and connections to be made. And with a bike-friendly and eco-conscious culture, Portland is a city that encourages you to live your best life and make a positive impact on the world.
Austin, Texas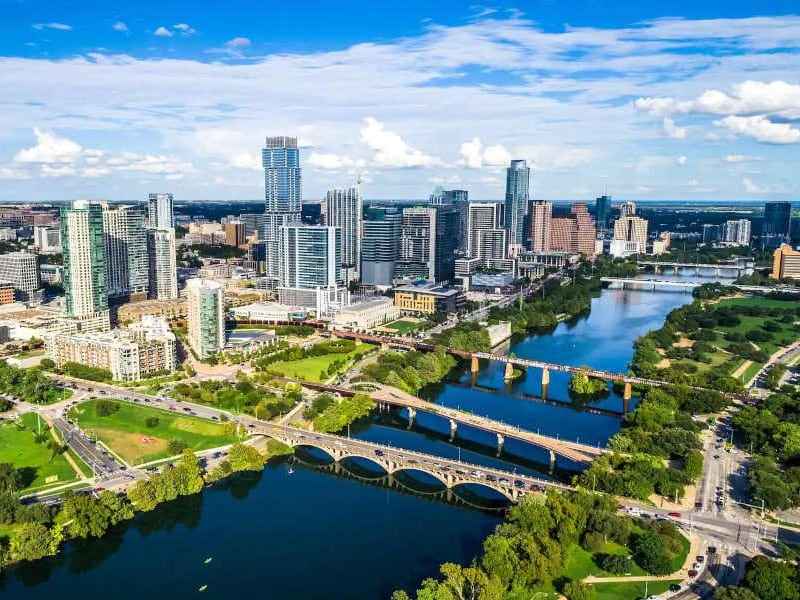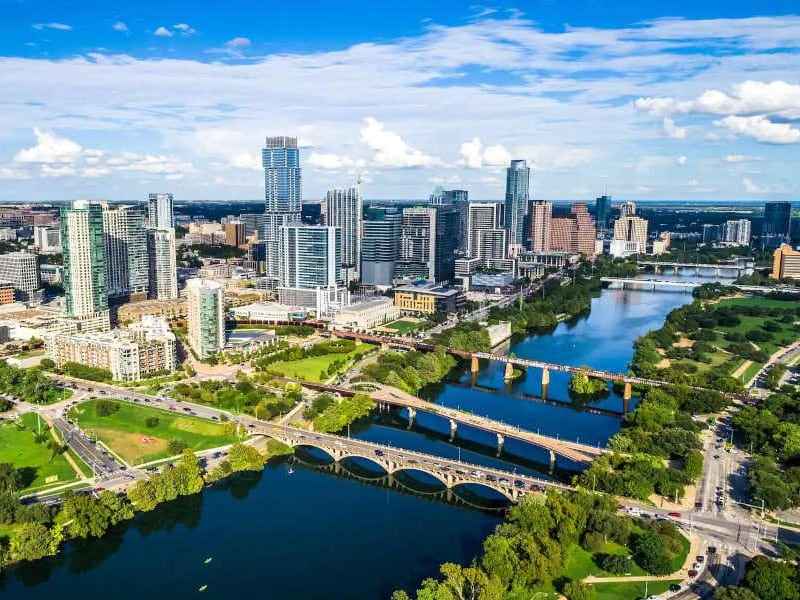 Move over, Silicon Valley – Austin, Texas is the new tech hub that millennials are flocking to. With a booming economy and a growing job market in tech, creative, and entrepreneurial fields, it's no wonder that the city is adding 170 new residents every day, projected to reach a city population of 1,013,293 and a metro area population of 2,228,000 in 2023. Dubbed "Silicon Hills" by many, Austin is a warm and welcoming city for newbies, with a local start-up culture that is inclusive and supportive.
When the working day is done, the city comes alive with a vibrant music and arts scene that celebrates individuality and creativity. From festivals to concerts to galleries and museums, there's always something to explore. And for those who love the great outdoors, Austin's backyard is a playground of nature trails and scenic vistas.
Affordability is also a big draw for millennials, with no state income tax and plenty of affordable housing options. But perhaps what sets Austin apart the most is its unique and quirky culture. The city's motto of "Keep Austin Weird" celebrates local culture and individuality, making it a diverse and friendly place that's easy to call home.
So, if you're a millennial looking for a city that offers both opportunities and adventure, consider making the move to Austin. With its growing economy, vibrant arts and music scene, high quality of life, and unique culture, it's no wonder that this city is one of the top destinations for international removals to the USA.
Where will you call home?
Well, there you have it! From the hustle and bustle of Austin, to the cool vibes of Seattle, and everything in between. There's a little something for every millennial looking for adventure and opportunity in the US. Whether you're chasing your tech dreams, looking to explore the great outdoors or just want to soak up some of that big city energy, these cities have got you covered. And don't worry about your move – 1st Move International is here to make it quick, safe, and easy, so you can focus on living your best life. What are you waiting for? The American dream is calling – get your free quote for international removals to the USA today!