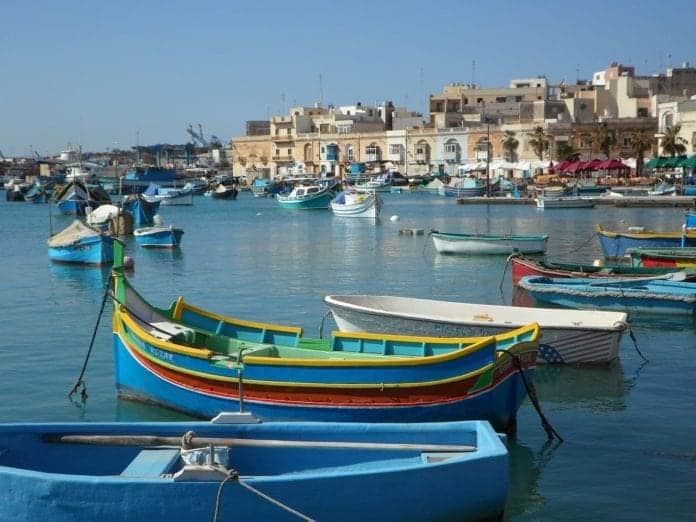 Malta is one of the world's smallest countries, but it has much to offer UK expats in terms of work opportunities, lifestyle and standard of living. The country enjoys about 3,000 hours of sunshine each year. It offers a Mediterranean lifestyle that is much more affordable than other countries in the Mediterranean region. It has a diverse culture and living in Malta makes sense for Brits who are looking to move to somewhere else in the world.
Malta is among the most popular destinations for UK expats and retirees. There are currently more than 5,000 Brits living in Malta. While the majority have moved to Malta to retire, there is an increasing number of expats moving to Malta to work in tech industries and online, especially in iGaming. Malta has an English-speaking culture that makes it relatively easy to find employment, and it has the advantage of being a three-hour flight from London. In addition to living on Malta itself, you also have the choice of making your home on the quieter island of Gozo, which is only a short distance away by ferry.
Typically, expats in Malta live in Swieqi, St Julian's and Sliema, which are all located just a short distance away from the country's capital of Valletta.
Cost of Living in Malta
It's cheaper to live in Malta than it is in most of Europe. However, the average salary there is also lower, so many Brits who retire live off their pensions, while those expats who are working tend to make their living remotely via the internet. It costs about £580 a month to rent a two-bedroom furnished apartment, and it costs about £356,000 to purchase a similar apartment.
Internet service runs about £22 a month, and utilities for a small apartment will cost about £90 monthly. You can expect a monthly food cost of around £270, and it is slightly less expensive to dine out in Malta than in most of Europe. Buying clothing costs about the same as it does in Europe, although areas that are popular with tourists, such as Valletta and Sliema, are more expensive.
Working in Malta
Malta is located at a pivotal point between the Middle East, Africa and Europe, which make it an ideal location for international business travellers. Since Malta is one of the few countries that provides licenses to operators in the iGaming industry, the country attracts many expats who wish to work in that industry. Other major sectors offering employment opportunities include financial services, foreign trade, electronics manufacturing, tourism and television and film.
Other Lifestyle Factors
Malta is considered to be one of the world's safest countries and ranks as one of the best locations for expats. It also has one of the lowest rates of natural disasters in the world. The World Health Organization has recognised Malta as offering some of the world's best healthcare services, with both public and private medical systems in place.
Expats are eligible to receive free education in Malta, which has a highly rated state school system. Expats also have the option to attend international and private schools, with the cost of a private school education running about £4,500 a year. Since Malta is a former British colony, it has modelled its educational system after the UK system, which makes it an easy transition for expat families from the UK. English is also Malta's second language.
For retirees and expats who are looking to find a sunny location abroad, excellent employment opportunities and a location that is within easy flying distance back to the UK, Malta is a great option.
If you're planning your move overseas, get a quote for our international removals services here.