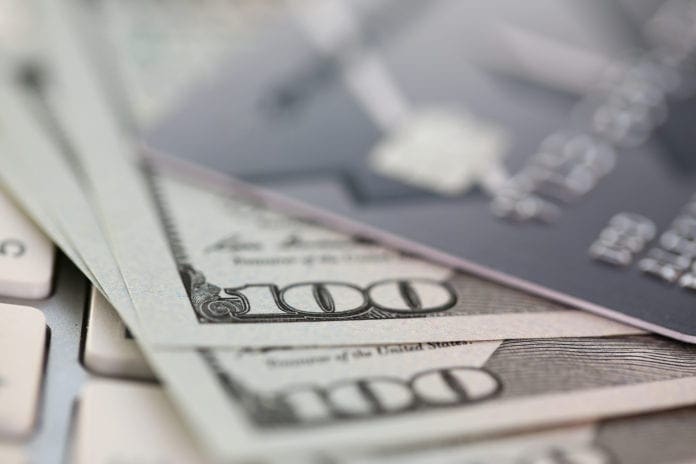 When planning international removals to the usa there aren't many things more important than your money, and the US banking system can be quite hard to get used to. So, how exactly do you open a US bank account from the UK / Overseas?
American banks tend to be locally operated, so per state or region. Because of this local nature, those not familiar with the process can become quite frustrated quite quickly. Local banks are probably best avoided unless you plan on staying in that area, as cashing cheques from local banks whilst out of state can be tricky and other banks will charge you to use their ATMs. Instead, head for one of the bigger banks of which the main players are:
Some banks, particularly local ones will require that you apply to open an account in person and with proof of a US address but it is possible to open an account with a UK address, and don't forget that some UK banks will also permit you to open a US account such as the HSBC's Overseas Account services.
It pays to do your research however, and choose a bank that has branches in your local US region in case you need to visit in person.
To open an account you will need proof of ID and an address so take your passport, social security number (if you have one) and proof of residency.
US Bank Accounts
The banking terms we use here in the UK will mean something quite different in the US so it's worth taking some time out just to try and make sense of the banking system and the different accounts available.
Thrift or Savings and Loan banks are the ones where you can both deposit and withdraw. A checking account is equivalent to a UK current account and a deposit account is essentially a savings account. You can manage your accounts in person, by telephone or through internet banking. You will also be issued with a debit card and can apply for a credit card through them.
Banks that provide mortgages and loans are referred to as Savings Banks.
Cheque books can be ordered for a fee, usually around $25 but you can get them printed in personalised designs if you so wish.
Overdraft fees can be expensive and be warned that unless you sign in to overdraft protection, you could find yourself in an embarrassing position at the shop till as your payment is refused. Typical fees could be $35 per overdraft purchase or for a set fee you could have protection meaning that overdraft amounts will be honoured and charges are considerably cheaper.
US Debit Cards
Debit cards are referred to as check cards in America however they are not used to guarantee cheque payments, only a photo-ID will do that and because of the high incidence of cheque fraud in America you may find that some places refuse to take cheque payments altogether.
Your debit card can be used in your bank's ATM but you will be charged for using another bank's cash machine.
Have a look at what British Expats are saying on the subject of US banks to hear more detailed accounts from migrants who are going through the system.
Can I open a US bank account online?
If you don't currently live in the US or if you've just arrived, you may find it hard to get an online application accepted by most US banks. You'll likely have insufficient credit history for them to properly verify your identity. For this reason, we recommend applying in person, if possible.
Applying in person is typically much smoother, as any issues can be dealt with there and then and you won't have to go through the back-and-forth of being denied your application and re-submitting documents again. Sometimes, however, applying online might be your only option – in which case, be prepared to provide extra documentation where necessary and don't get disheartened if your application is denied. Remember, you can always call the bank for assistance if you feel stuck.
Opening your account from overseas.
As mentioned, some banks won't allow for this option. Instead, they may require you to open an account in person; however, HSBC and a few other major banks do allow you to open an account whilst overseas, so make sure to check with your bank first.
If your chosen bank already operates on British soil (such as HSBC), you may be able to start the process by visiting a local branch and organising it through them. They will be more than happy to help and point you in the right direction.
Otherwise, banks such as the Bank of America and Chase offer their own online application services for overseas accounts. Simply visit your banks website and following the instructions to apply.
How to Transfer Money From Your UK Bank to Your US Bank Account
There are a few ways to transfer money from your UK bank account to your US bank account, including:
Wire Transfer: This is a direct and secure way to transfer money from one bank account to another. You will need the routing number and account number for your US bank account, as well as the bank's name and address. This method is typically faster than other options, but it may also come with higher fees.
International Money Transfer Services: Companies like CurrenyUK can help you transfer money from your UK bank account to your US bank account. These services typically offer competitive exchange rates and lower fees compared to traditional banks. However, the transfer times can vary, and it's important to check the fees and the exchange rates before you make a transfer.
Online Banking: If both your UK and US bank accounts are linked to online banking, you may be able to transfer money between the accounts through the online platform. This method is typically convenient, but it may take a few business days for the transfer to be completed.
When transferring money, it's important to consider the exchange rate, the fees, and the time it will take for the transfer to be completed. It's also a good idea to check with your bank or the transfer service provider to ensure that the process is done correctly, and to check the information you will need to make the transfer.
Further reading:
How to get a social security number in the US
Applying for a Visa in the US
Find out more about our bespoke international removals services.
Or visit our USA international removals page here.
Did you find this article useful? Like or share this post to let us know!