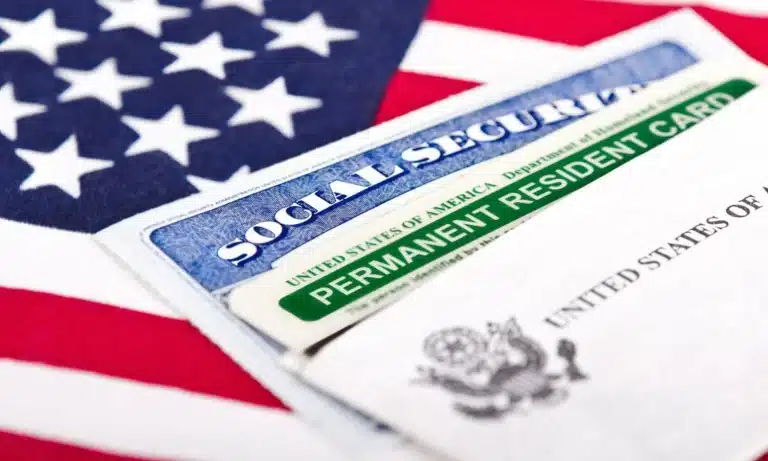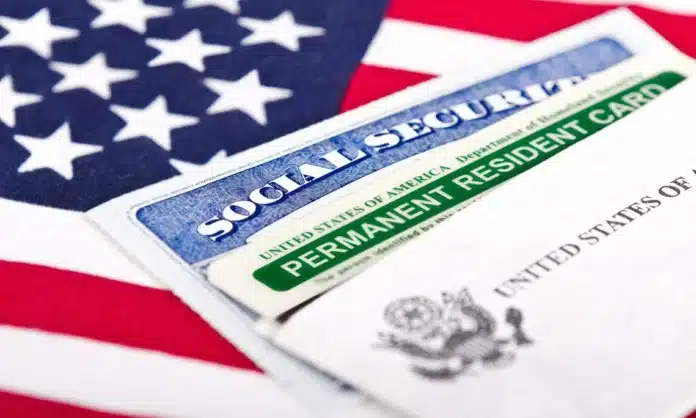 Relocating to The USA? Heard tales of the dreaded "red tape" that you need to be aware of? Not to worry! Let us at 1st Move International help by giving you the information you need on the types of Visas and how you can obtain and apply for one.
Green Card or Visa, Which Do I Need?
Now that depends on your own situation. Although Green Cards and Visas are usually discussed together and are both US government-issued documents for immigrants, they give the holder different rights and privileges.
A Visa (non-immigrant, more to follow on this) gives the holder temporary authority to enter and remain in the USA for a specific purpose such as education, medical reasons, business trips or employment (although to work in the USA the Visa holder must have a specific type of work Visa, for example, an H-1B Visa)
For a list of the category of Visas available take a look here – Directory of US Visa Types
Alternatively, a Green Card gives permanent authorisation to live and work in the USA and gives the holder almost all of the rights that a U.S. citizen has (excluding the right to vote or receive federal funding).
Also, a Visa is obtained before travel and a Green Card after arrival.
What is an "Immigrant Visa" and a "Non-immigrant Visa"?
You may have seen these terms used as well as Visa and Green Card. Non-immigrant Visas give the temporary authority to remain in the USA as described above, and an Immigrant Visa allows the holder the authority to live in the USA on a permanent basis.
An Immigrant Visa is more difficult to obtain than a Non-Immigrant Visa and is part of the process of getting a Green Card. Complicated, eh? Who said this was going to be easy!
The long and short of it is though, if you want to stay in the USA permanently you will need to get yourself a Green Card.
Green Cards
In this world of bitcoin and paperless businesses, a Green Card, or Permanent Resident Card, is a physical card that represents your right to live and work in the USA permanently. As we have said, a Green Card can only be obtained once you have arrived in the USA, and an Immigrant Visa needs to be issued as a step in gaining a Green Card.
There are many types of Green Cards including the below;
Family Based (close relatives of current U.S. Citizens and other Green Card holders can apply.
Employment Based (certain types of workers can apply)
Humanitarian Based (refugees, asylum seekers and victims of crime abuse can apply)
Green Card Lottery Winners (not applicable to UK citizens, this lottery selects up the 50,000 people a year from countries with lower immigration to the USA)
To apply for a Green Card, you must be eligible under one of these categories, a full list can be found here Green Card Eligibility Categories.
The processing time for a Green Card is anywhere from 1 to 3 years depending on the type that you are applying for and where you're applying from. Although not obtained until arrival in the USA you can still apply for a Green Card from outside the country (but remember you will need an Immigrant Visa first)
There is a cost involved as well, which is currently $1,760 for an application for a family-based Green Card made from within the USA and $1,200 for an application made outside of the USA. There will also be a medical examination needed, and there will be a cost for this which varies depending on the provider.
The steps that you need to take to apply for a Green Card will vary depending on your own situation, but usually the process is as below;
Usually, you must have a sponsor who then files an immigrant petition on your behalf (although in some cases you can do this yourself)
After the petition is lodged, The U.S. Citizenship and Immigration Service (USCIS) approves the petition and a Green Card application can be made.
You provide fingerprints, photos and a signature in person.
A face-to-face interview.
Decision is made and you are advised whether you were successful or not.
It's worth noting that, although a Green Card is a permanent authorisation to live and work in the USA, it needs to be renewed every 10 years. Also, after 3 to 5 years the holder of a Green Card is eligible to become a US citizen!
Non-Immigrant Visas
As we have already discussed, a Non-Immigrant Visa is for temporary authorisation to visit the USA. As they are temporary, they have an end date or set amount of time that you are allowed to stay in the country.
Anyone who wishes to legally visit the USA needs to have a Visa, although there are some countries (including the UK) who are a part of the Visa Waiver Program meaning that nationals from these countries do not need a Visa to travel to the USA for tourism, business or while in transit, for up to 90 days.
We will include the link again for the Directory of US Visa Types to help you to find out which one best suits your own situation.
All applications for Non-Immigrant Visas need to be made from outside the USA at a U.S. Embassy or consulate. As you can imagine, there is a fee and a form that needs to be completed, but you will also need to have a face-to-face interview!
The steps required are;
Fill in form DS-160 online. This is not a short form, so will take some time to fill out and it goes without saying your answers must be accurate.
Pay the $160 Visa Fee ($190 for temporary workers)
Interview. This sounds daunting, doesn't it? This will be at the U.S. Embassy or consulate and you will need to take some documents with you, such as a photograph, copy of the DS-160 confirmation page, proof of payment and a printed copy of your interview appointment letter. You may also need to provide more documents depending on the type of Visa that you are applying for such as employment or travel related.
Interview (part 2). When attending your interview, you will be put under oath and have your fingerprints taken. Your application and documents will be checked and you will need to answer questions regarding your application and reasons for visiting the USA.
Wait, wait, wait! Your application will be processed, taking varying amounts of time depending on they type of Visa and other factors.
Once you have your Visa you are free to travel to the USA for the purposes that you have given on your application and until the expiry date you have been given.
Still have more questions?
So you don't have to trawl through the internet, 1st Move International has done this for you. Please find some relevant links to help with the process of applying for Visas and Green Cards;
How to Apply for a Green Card | USCIS
Directory of United States visa types and types of U.S. visa (usembassy.gov)
Submit a Petition (state.gov)
Green Cards and Permanent Residence in the U.S. | USAGov
Apply for Nonimmigrant Visas to the U.S. | USAGov
Know the History of the Green Card in the United States (usgreencardoffice.com)
Or you could contact us on 0800 289 0784 / +44 117 982 8123 or via our website and we will be happy to help with information.
For more tips on moving to the USA covering areas such as cost of living, culture, education and more, check out Moving to the USA – Immigration Tips and Advice (2021).
If you're ready to start your move and want to know more about safely shipping furniture and household goods from the UK to the USA, discover our international removals services to the USA or simply ask for a free quote on our website to get started.