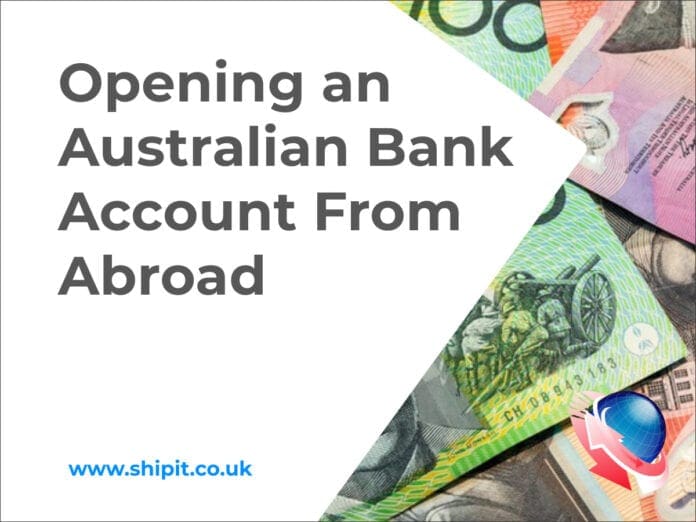 Are you in the middle of planning a big international move, ready to explore a new continent and open your world to new people? One of the first things you'll need to know is where to put your money. We look at the important information you need about banks in Australia and offer some tips about the best ways to open a bank account in Australia from the UK.
Australia is at the top of many people's lists for their dream destinations. Sunny days, long golden beaches and a culture of fun and good humour; what's not to love? The currency in use is the Australian dollar, and you'll get $1.89 to the British pound. Australia is relatively expensive in general, especially house rental costs, but the reward is some of the best natural scenery in the world and a wonderfully relaxed atmosphere.
Choosing an Australian Bank
There are 60 different banks in Australia, and 14 of them are government-owned. The four below are likely to be your best choice for location flexibility, ATM accessibility and ease of account set-up.
Commonwealth Bank
National Australian Bank (NAB)
Australia and New Zealand Banking Group (ANZ)
Westpac Bank
The Commonwealth Bank operates more than 4,000 ATMs across this vast country, giving access to account holders in almost any city in the nation. Including their sister bank Bankwest, they operate more than 1,000 branches, so whether you need an ATM or to chat with a bank assistant there, you should be able to find one easily.
The National Australian Bank is well represented too, with more than 1,000 branches. Although they have less of their own ATMs, NAB customers can also use the Commonwealth Bank and Westpac ATMs with no charge, so ATM location will not be an issue.
The Australia and New Zealand Banking Group (ANZ) and Westpac Bank both have more than 1,000 branches across the country. Whichever of the four big banks in Australia you choose, access to your money shouldn't be an issue, especially as many of them have free withdrawals in the ATMs of the other banks.
Can I Open an Australian Bank Account From Abroad? (Online)
If you want to open a bank account in Australia from the UK, you won't have too many difficulties. The country currently has close to one million British expats, and so banks are very used to helping expats open bank accounts for their time in Australia. Several of the major banks even have dedicated migrant services with specialists who know how to help you open an account and overcome any paperwork discrepancies.
With your UK passport and proof of address (basically the same things you'd need to open an account in the UK), you'll be able to set up an Australian account, up to a year before you plan to arrive.
It's worth knowing that if you bank with HSBC, you can open an Everyday Global Account with them, and have free access to your money in Australia. You can also access ten different currencies and hold them in your online currency wallet at the same time.
Opening an Account in Australia
If you don't have time to open an account before you arrive, then you still aren't likely to face any real problems. Setting up a bank account in Australia in person will require some more specific documents, but as long as you have a passport, your Australian visa (if needed), proof of address and a driving licence, you should be able to manage. Extra documents like your birth certificate, utility bills or bank statements will help too.
Many banks will ask for an Australian phone number to confirm account details and give access to online banking, so it's worth sorting this out before you open your account. If you take an unlocked phone with you, you'll only need to buy a basic sim-card package.
Can You Use Your Current UK Bank in Australia?
Using a British bank card to take out cash in Australia might not be the most sensible option. You will likely face $3-5 charges for every withdrawal, which over a period of months will end up being a lot of money. There may also be two or three per cent charged on top of the fee for currency exchanging, so taking money out like this will become expensive quickly.
Although cash withdrawals aren't economical, it's still worth taking your British debit and credit cards with you. If you find yourself in a situation where your Australian cards are not working, you'll be grateful you brought some back-ups with you.
Australian Bank Charges and Fees
Most Australian banks don't charge fees to keep your account open and give access to your money. There are a few that charge small monthly payments, but most of these will be cancelled if you deposit more than $2,000 a month (which is less than the average Australian salary).
Most account options will give you unlimited transactions, although several will charge you something in the region of $2 per withdrawal from an ATM with a non-partnered bank.
Moving to Australia will be an incredible adventure full of bright sunshine, smiling people and fun exploration. Working out your finances before you arrive is always a great idea, and will make your first few days in Australia much more relaxed.
Once you've finished setting up a bank account in Australia, the next thing you'll want to consider is how to move all your belongings there too. Professional moving company 1st Move International can help you with international removals from the UK to Australia with no stress and no worries. Call now to find out more.