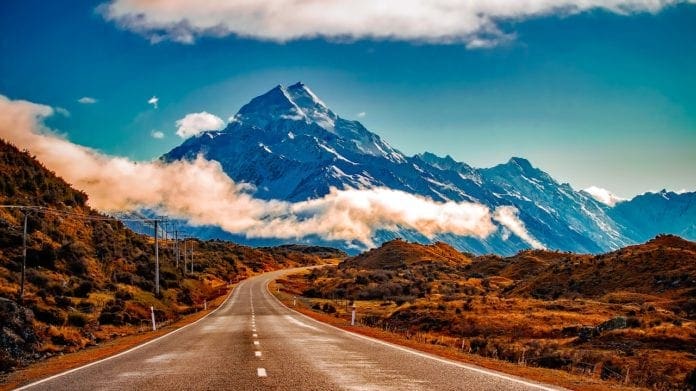 Talk to a New Zealander and you will hear any number of reasons they love their unique and wonderful island nation. What you may not hear as often is why expats are relocating to New Zealand and what they love so much about living there. These people who leave their homelands and settle in New Zealand love it so much, in fact, that according to InterNations 2018 expat survey, New Zealand ranks as the 11th best place to live in the world.
So if you're looking to emigrate to New Zealand, why not hear from the people already there what they love so much about life in the land of the long white cloud (as it's known to the Maoris)?
Quality of Life
There are a lot of different influences that create a great quality of life, as you'll see from the reasons listed by expats below. But when it comes to reasons to live in New Zealand, most people will sum it up in that one key phrase – quality of life.
It means a great climate (beach weather in summer, skiing in winter and everything else in between), it also includes things like safety, education, modern comforts, leisure options, traffic, cities, cost of living, education, and the availability of good jobs.
When people judge how good their life will be where they are currently living versus the life they could have in New Zealand, the Oceanic island nation usually wins out. In the 2019 US News & World Report Worldwide Quality of Life Rankings, New Zealand comes in ninth in the survey that takes into account a wide range of the factors above and more.
It is Incredibly Safe
There are not many places on Earth that are safer than New Zealand. In fact, according to the 2017 Global Peace Index, a regular study done by the Institute for Economics and Peace, the only place that is more peaceful and safe than New Zealand is Iceland.
New Zealand ranks second out of 161 independent countries. This study looks at levels of crime, homicide, internal conflict and more and out of all these factors New Zealand is right at the top of the list. This is a big reason expats have such great peace of mind when living in New Zealand.
A Good Economy
New Zealand ranks fifth in the world for its employment rate with an enormous 75.6 percent of its population aged 16-65 employed. In a 2019 heritage.org study, New Zealand ranks third in economic freedom with a score of 84.4. So you can see why expats are comfortable relocating to New Zealand safe in the knowledge that there is a strong economy and it is a land of opportunity.
And just in case you were in any doubt about how welcoming Kiwis are, the government website has produced a page all about finding work in New Zealand, both for those who need a work visa and those who are recently arrived on another visa and looking for a job. Simply visit newzealandnow.govt.nz for all the information.
You're Always Close to Nature (and the beach!)
If you know nothing else about New Zealand you probably know about its beaches and abundance of nature. Being an island nation you will be spoilt for choice when it comes to sweeping coastlines, empty beaches, great surf and sunshine (at least in summer). In fact, you are never more than 80 miles (an hour or two) from the beach, no matter where you are in the country.
But that's not all, New Zealand also offers dramatic mountains and stunning fjords, rolling hills and some truly spectacular wildlife (who doesn't love a native yellow-eyed penguin, or a tiny Maui dolphin?). It all makes for weekends filled with hiking and camping adventures, amazing mountain biking routes, surfing and sailing outings, perhaps followed by a barbecue. It's certainly better than Netflix and chill.
A High Quality Education System
Expats are able to find great schooling for their children in New Zealand, which is a load off your mind when you are looking to relocate abroad. New Zealand's education system ranks 17th in the world in terms of quality. In addition to that, New Zealand has two top 200 universities in the University of Auckland and the University of Otaga and eight total Universities that rank in the Top 450 in the world – not bad for a small country set at the ends of the Earth. These high-quality educational opportunities are one of the big reasons why New Zealand is thought of as a great place for expats to raise a family.
It is Easy to Stay Connected
A big question people ask when considering a move away from their homeland is, how easy is it to stay connected to loved ones back home? In today's hyper-connected world living abroad is easier than ever as long as the country you are moving to has a good digital setup. New Zealand ranks fifth in the world in the Internations Digital Life survey. This means that New Zealanders enjoy almost unlimited internet and mobile phone access to keep them connected as well as other perks of modern life such as cashless payment options and online services.
A Thriving Cultural Scene
The Maori people who originally inhabited New Zealand have a long and distinguished history of art, literature, and culture that dates back centuries. Around the turn of the 20th Century, European immigrants came to New Zealand and brought their own culture which mixed with the Māori create a unique New Zealand culture.
Unlike neighbouring Australia, where there can sometimes be an uneasy relationship with the indigenous Aboriginal people, New Zealand honours its Maori heritage and culture and there are plenty of opportunities to learn about this rich, ancient civilisation that still contributes so much to the country today.
Of course, even New Zealand's landscapes have graced the silver screen for their beauty, starring in the Lord of the Rings and The Hobbit movies. Finally, as any sporting fan knows, the New Zealand All Blacks are the most famous and successful rugby team of all-time, so perhaps it's worth getting season tickets, if only to see the traditional Haka at the beginning of each game.
Friendly Locals
If you've ever known a New Zealander, or Kiwi, you know how great they are. They are known to be affable, friendly, welcoming and accepting. Expats experience a very warm reception from most locals. Expats answering the Internations Expat Insider survey ranked New Zealand well with 74 per cent of foreigners saying it was easy to settle in the country, showing they have no trouble meeting locals and making friends when they make the move Down Under.
To Sum Up…
If you're considering moving to New Zealand, then expats will regale you with the many reasons why life is better in the land of the long white cloud. For now, these eight top reasons will scratch the surface of all the great things about the country that foreigners experience while living there. If you want to know more there are plenty of great websites to check out or you can talk to an expat who lives in New Zealand… if you can find one who is willing to leave for a bit!